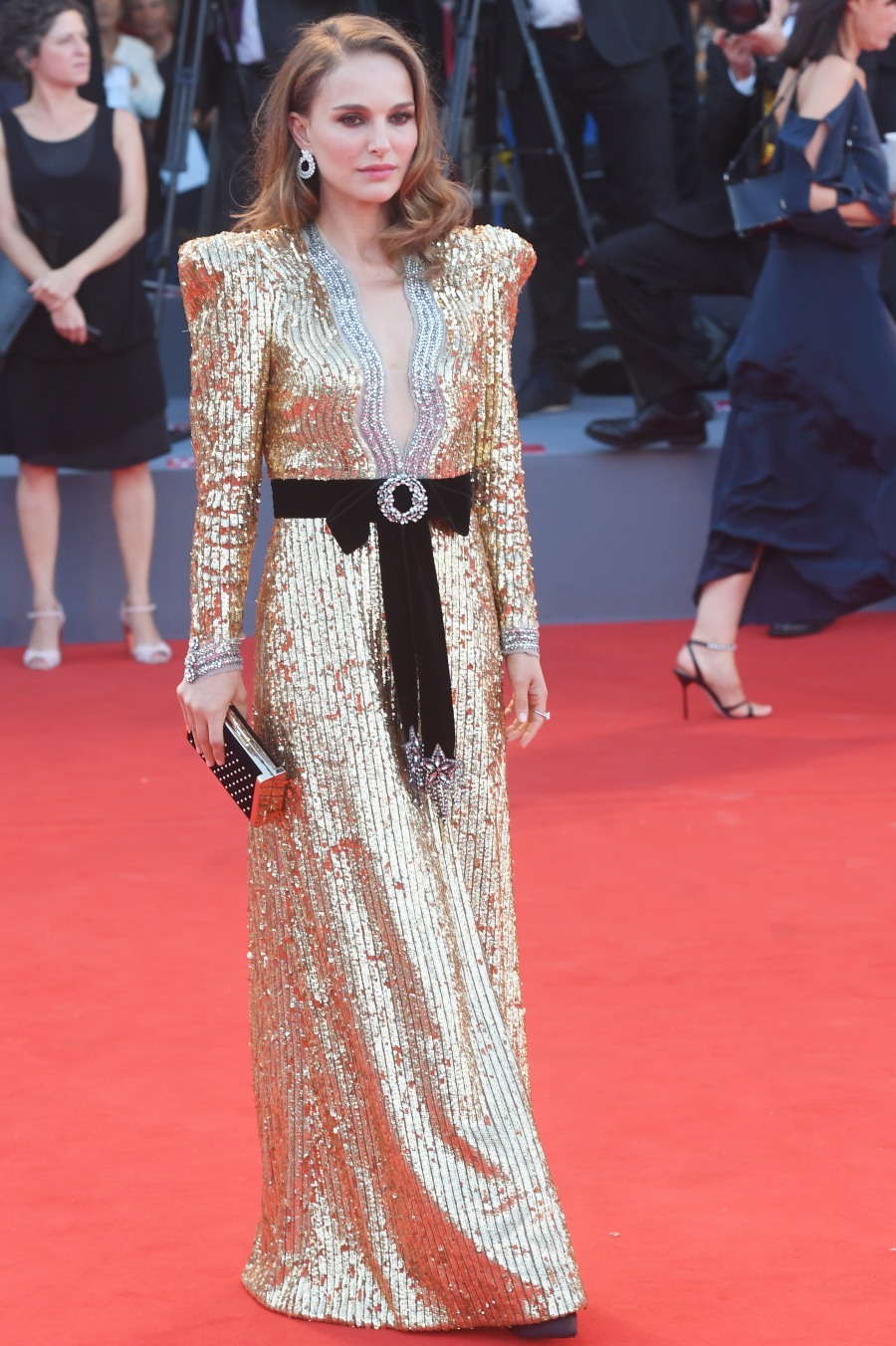 I'm an idiot who never took Latin. I thought "lux" meant "luxury," as in that was the Latin root of the word luxury. But lux is Latin for light. And "vox" is Latin for voice. So Natalie Portman's new film is called Vox Lux, and that means Light Voice or Voice of Light. It makes sense because Portman plays a pop star who is off-the-rails, perhaps Britney-like, but it tells her story from the inside. Natalie executive produced the film and stars in it. It's getting great reviews in Venice, and some are saying that another Oscar campaign could be in the works.
Natalie dressed the part of a potential Oscar-campaigner on the red-carpet premiere of Vox Lux. She wore this sparkly Gucci gown which could go either way. It's DRAMA and fun and a show-stopper and it will get her on a million fashion blogs and in all the magazines. On the other side… the shoulders are bad and it's really just an updated version of an ugly '80s gown, the same kind of fashion disaster that you would have seen on Dynasty.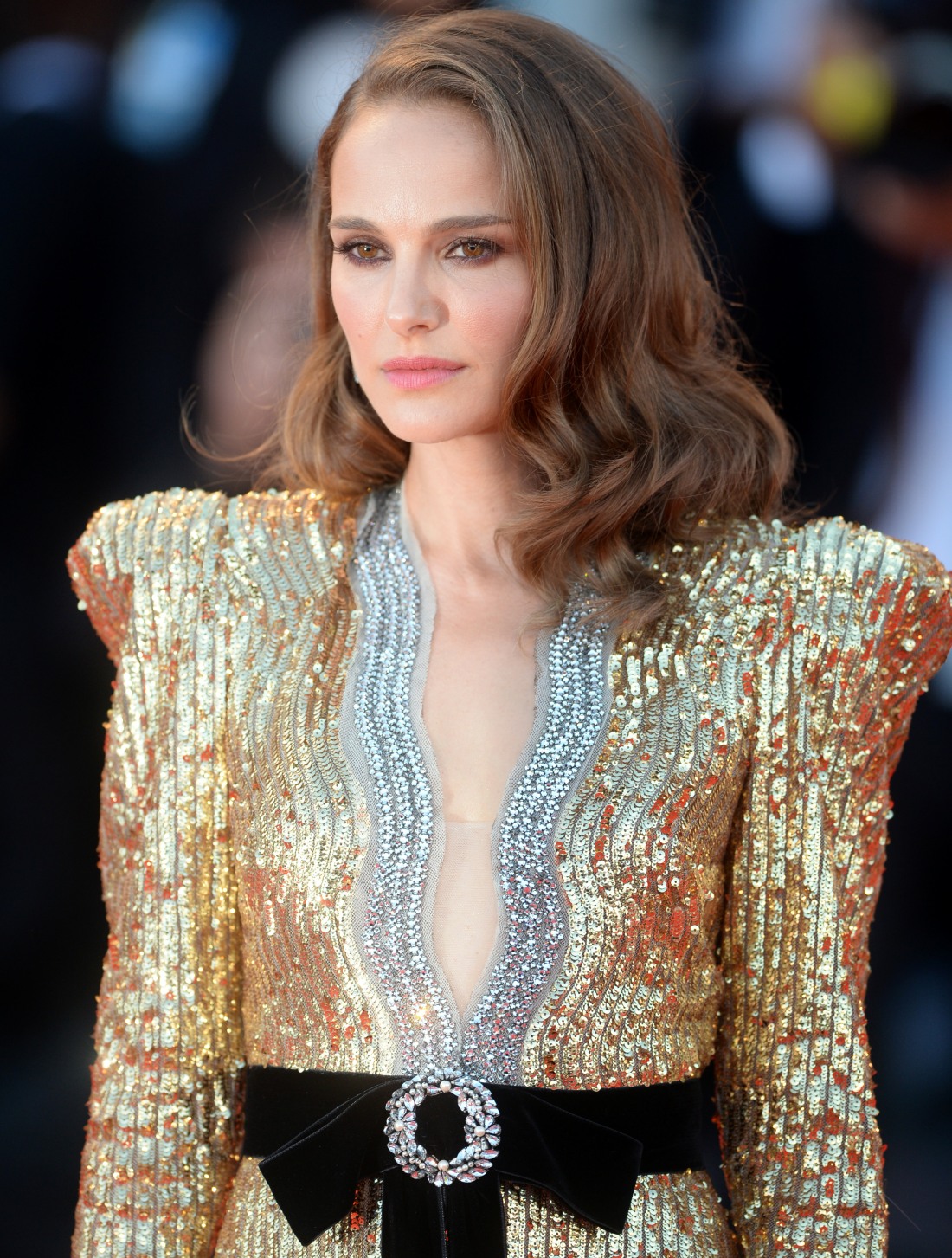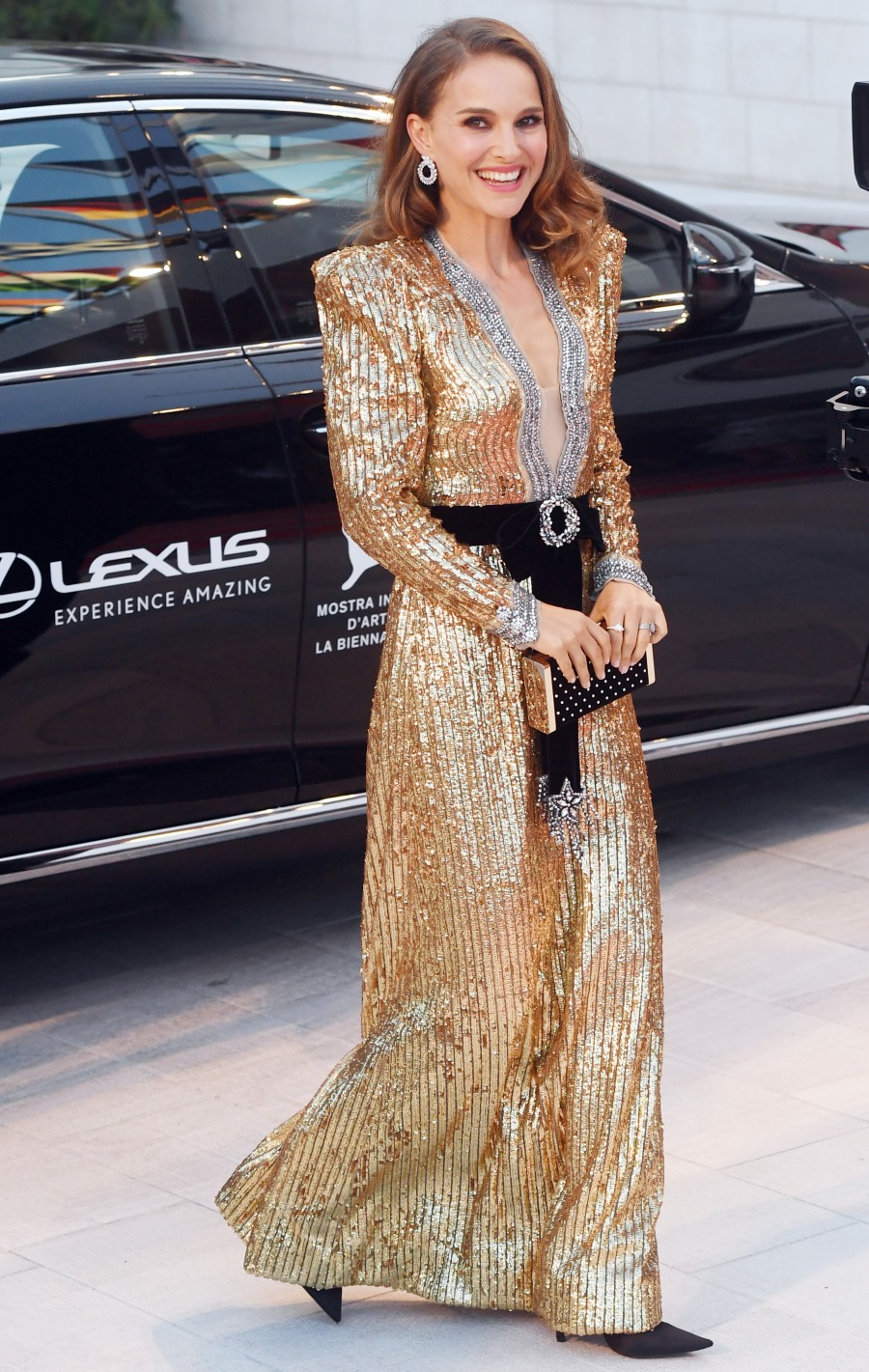 Natalie's costar Stacy Martin wore Chanel Haute Couture. At first I only saw this from the crotch up, and I thought "wow, Chanel made a surprisingly good sparkly jumpsuit." But Karl Lagerfeld just has to screw it up somehow – look at the bottom of the pant leg. UGH.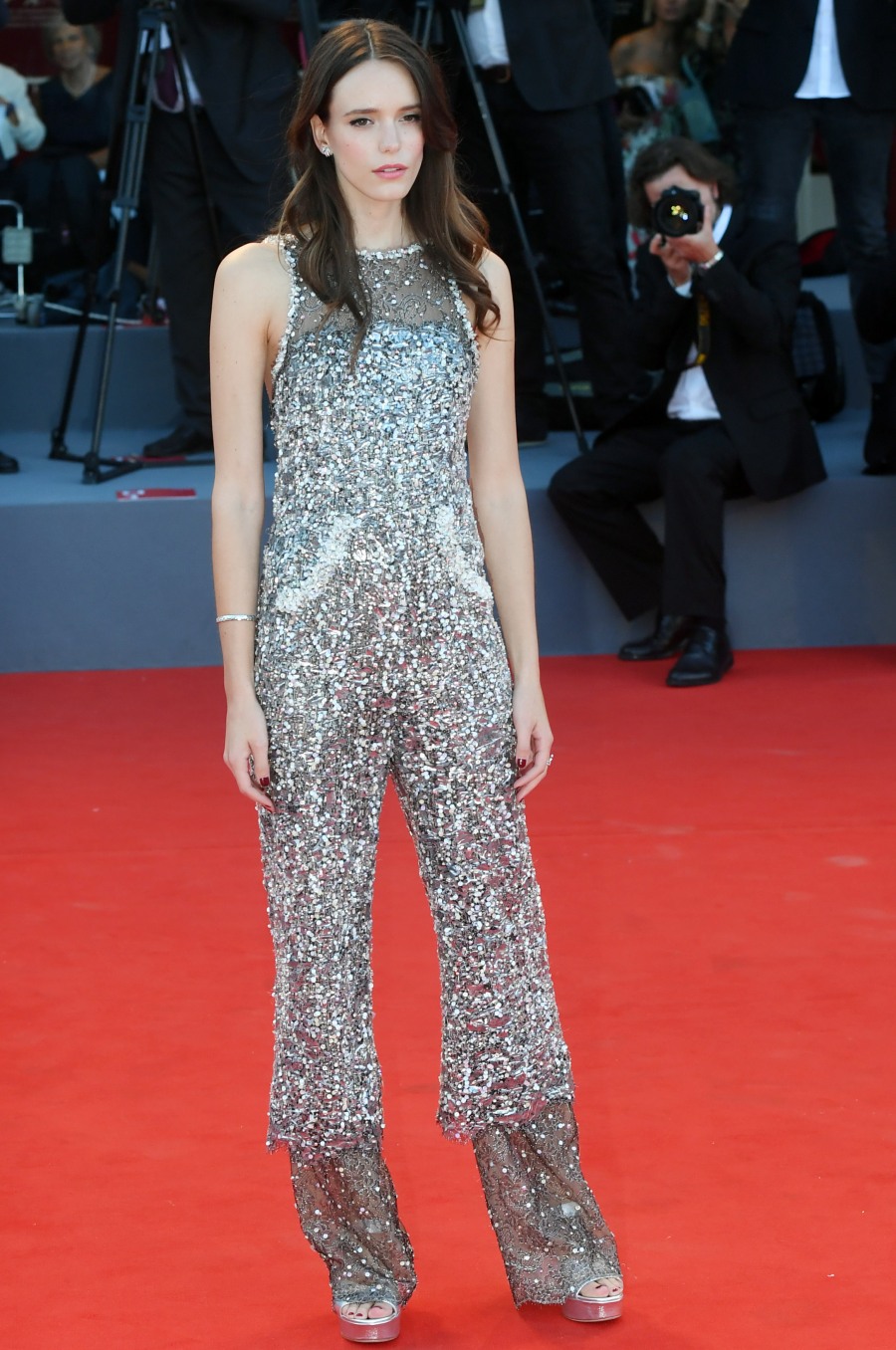 Another costar: Raffey Cassidy in Oscar de la Renta. I honestly don't mind these princess dresses in Venice, in particular. Venice is like Cannes – the bigger dresses really work on the carpet, because everyone has room to pose and look dramatic. I've never seen this girl in my life, but she reminds me a bit of Sophie Turner, right?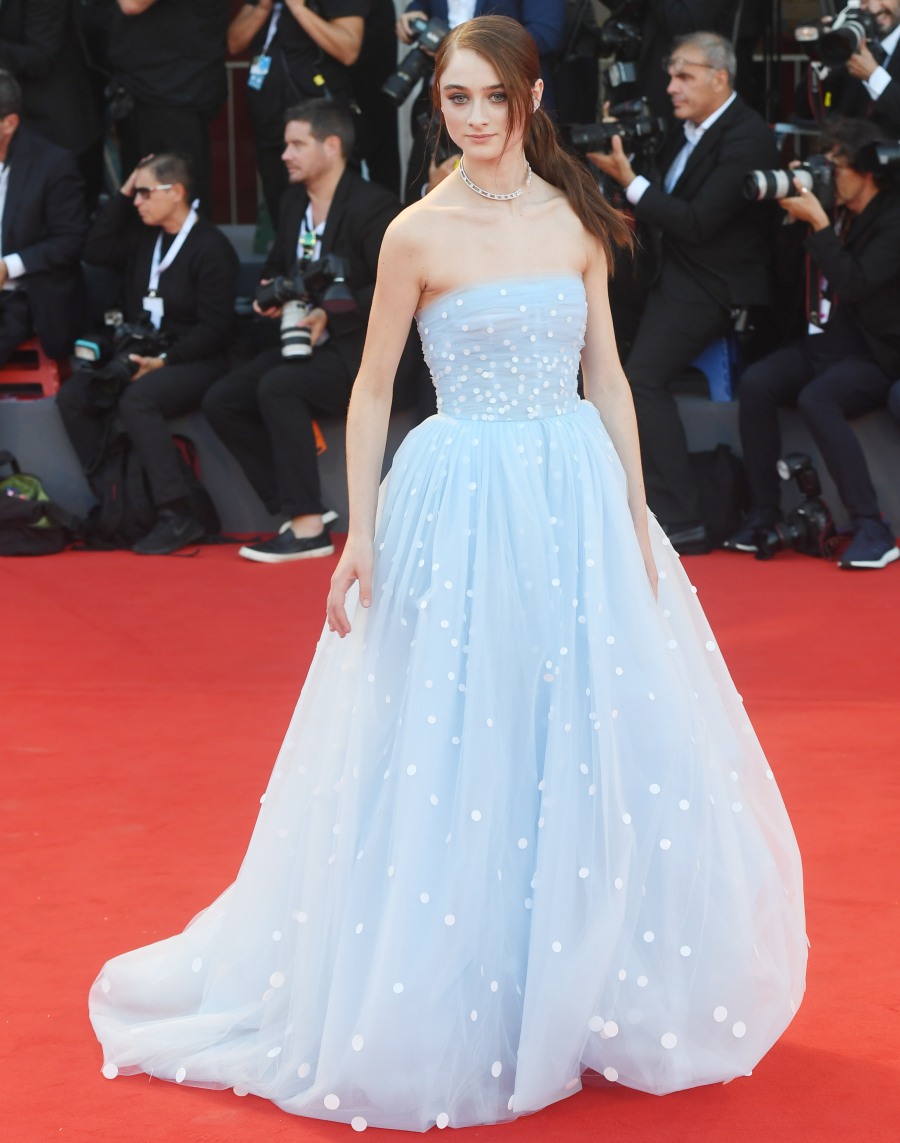 Photos courtesy of WENN.