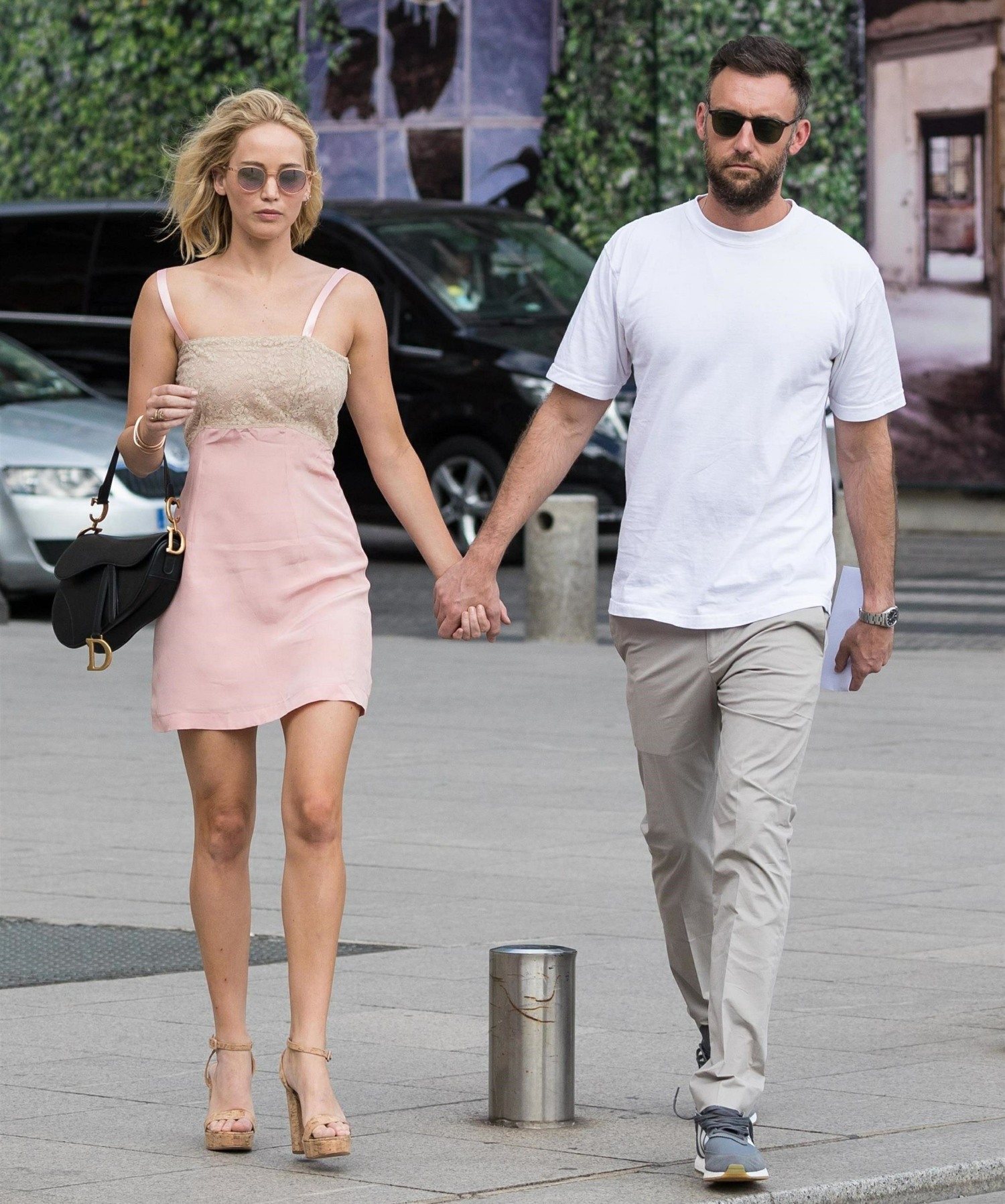 I keep saying this, but I really can't get a reading or a vibe on Jennifer Lawrence and Cooke Maroney, her art-gallery-director boyfriend. I could easily get a reading on J-Law and Nicholas Hoult, and that reading was "hot." I could get a reading on J-Law and Chris Martin too, and that was "sad mid-life crisis meets young woman on the rebound." But what's up with Cooke and J-Law? Is their vibe "low-key, low-drama, super-real"? The thing is, I'm not feeling that at all. I think he looks like the kind of bro who wants some drama. Anyway, Jennifer and Cooke have been dating for… the summer, basically. Three months, tops. Is that too soon for Cooke to have moved in?
Jennifer Lawrence can't contain her joy when it comes to her new beau, but pals close to J-Law fear that her hurried decision to move in with Cooke Maroney after just two months together is a recipe for disaster!

"Jen's friends were a little surprised that she decided to take this step so early on," a tipster tells Star. Jen began dating Cooke in June, but Cooke's belongings already moved into J-Law's LA and New York homes, and friends fear they'll be the next young couple racing to the altar!

"Jen swears this isn't an impulsive decision," adds another friend. "Jen is a traditional girl at heart, and she's longing to get married. She's not had the best luck in love but she's crazy about Cooke and wants to do whatever she can to make this work."
[From Star Magazine, print edition]
The only thing I buy is that Jennifer is a "traditional girl at heart" and maybe she's eager to settle down… or perhaps just settle for marrying Some Guy. The Darren Aronofsky thing was a disaster. Hoult has a baby with his girlfriend. Chris Martin is terrible in relationships. I think maybe Jennifer is at the point where she's like "maybe I should just settle for a normal guy who isn't full of drama and shenanigans." I think Anne Hathaway got to that point too, no disrespect to Adam Shulman (long may his jeggings reign), but I always got the feeling she was mostly in love with how Shulman was totally normal and undramatic. Is J-Law going to pull a Hathaway? Hm.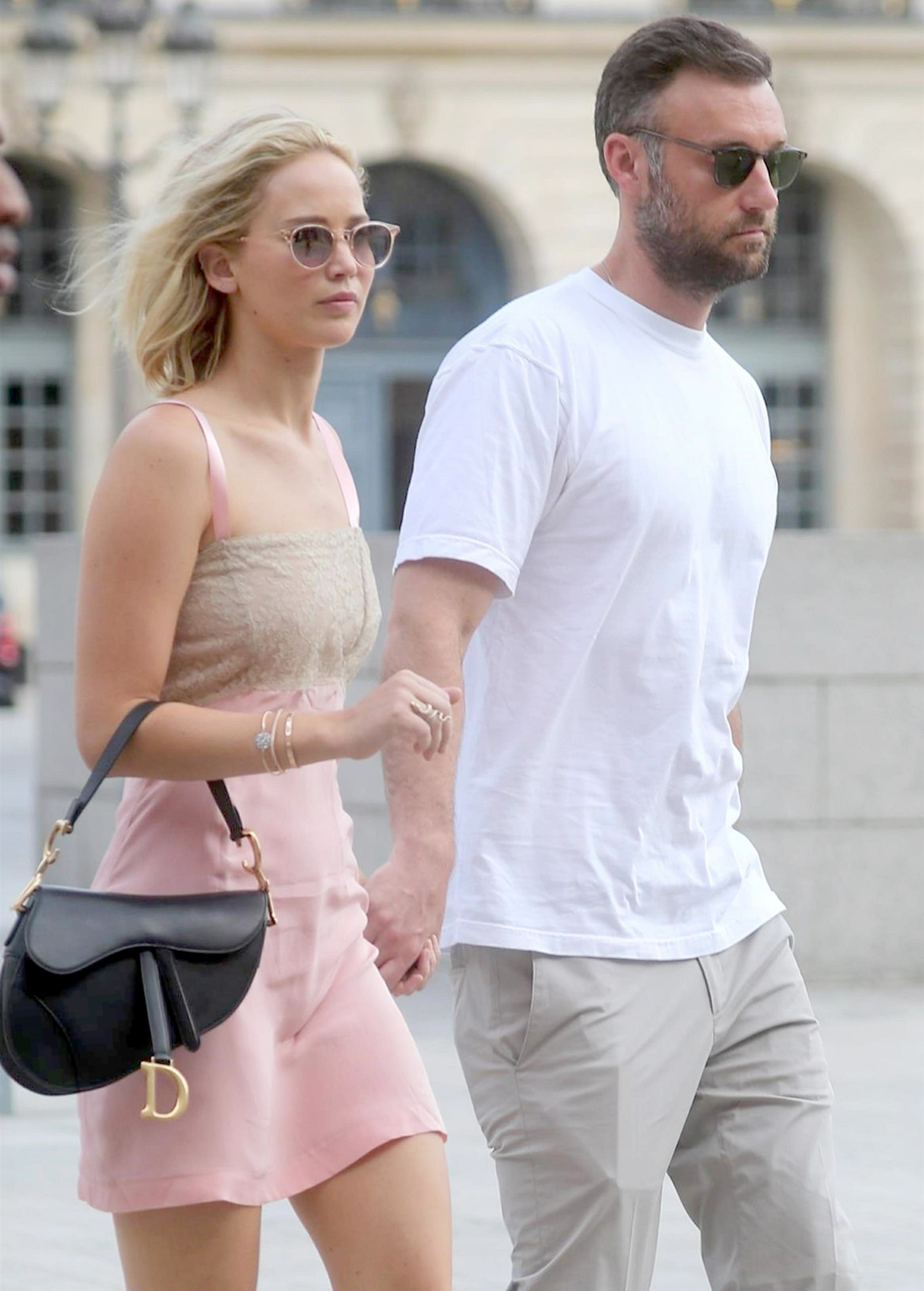 Photos courtesy of Backgrid.