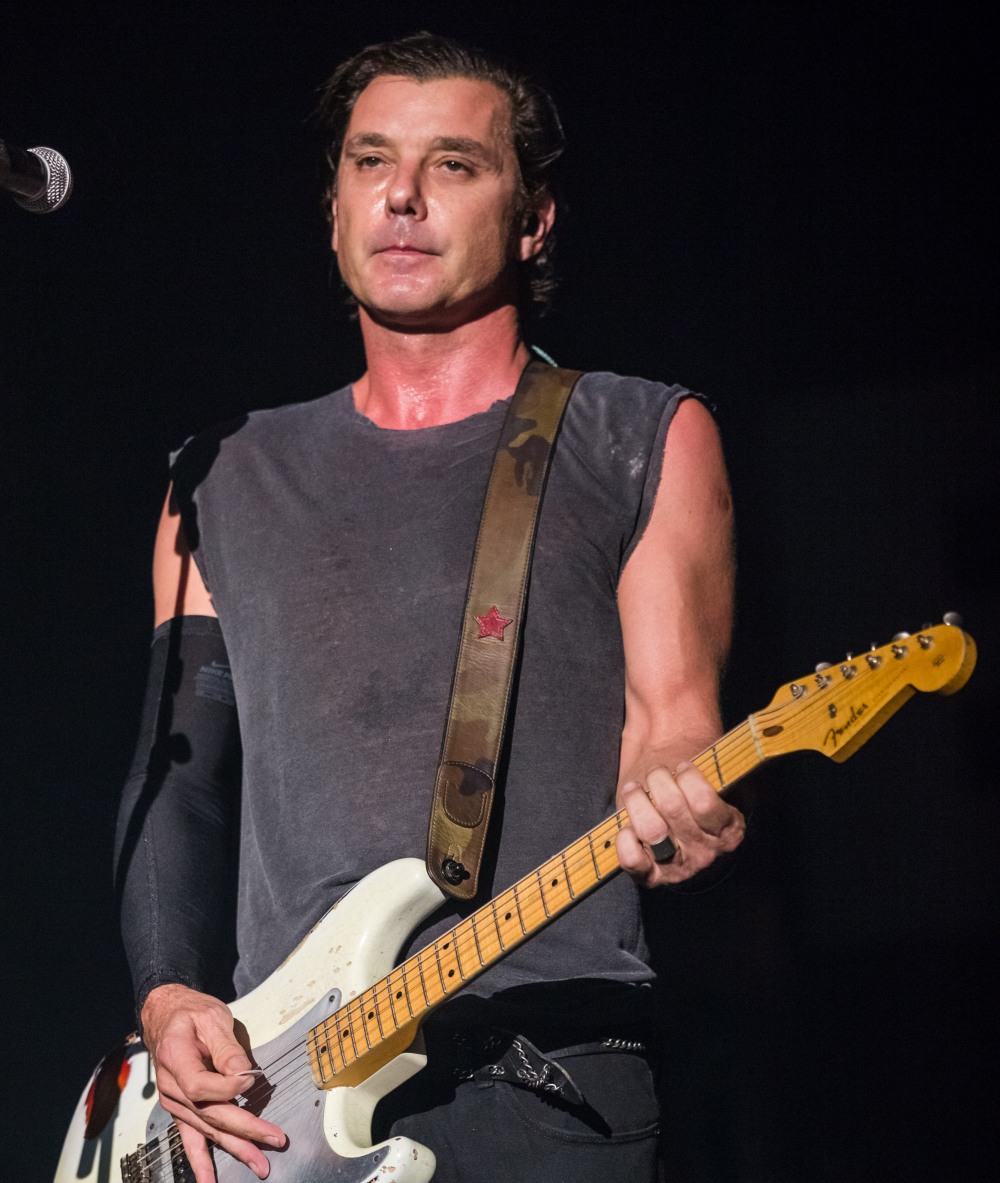 I've been wondering about this, but the Brangelina custodial drama took all of the oxygen out of the custodial-gossip room. For several years now, Gwen Stefani has been with Blake Shelton, and she's brought her sons around Blake this entire time. They constantly travel out of state to Blake's home in Oklahoma, and by all accounts, Blake absolutely adores Gwen's sons. I've always thought the boys' exposure to Blake was a great thing – he's clearly hands-on with them like a "cool step-dad," and he seems to have changed up his Oklahoma estate so it's just a playground for them to ride ATVs and go fishin' and all of that. But… those boys have a father. Gavin Rossdale has joint custody of his sons, and considering Gwen's work schedule, Gavin generally has more time with them than Gwen. So is it surprising that Gwen and Gavin are still dealing with custody drama?
Gwen Stefani and Gavin Rossdale attended mediation on Wednesday, September 5, to discuss "ongoing parenting issues they have over their three children," a source tells Us Weekly exclusively.

"Gwen and Gavin have been in mediation all day since 10:30 a.m. at their respective lawyer's office building in Los Angeles. Their lawyers occupy the same building so logistically it was easy to facilitate," the source explains, noting that Anne Kiley is representing the No Doubt singer and Laura Wasser is continuing to represent Rossdale. The pair, who split in 2015 after nearly 13 years of marriage, are parents of sons Kingston, 12, Zuma, 10, and Apollo, 4. Stefani and Rossdale were both granted joint legal custody when their divorce was finalized in 2016.

"The hope is at the end of this, both Gwen and Gavin will agree to take co-parenting classes as that will only benefit the children," the source adds. Rossdale, who is currently on tour, spent time in England with his father earlier this year before he died, according to a second source. The kids, however, did join Rossdale at one point on the road.

The "Make Me Like You" singer is currently dating Blake Shelton. The first source confirms, however, that the country crooner was not in attendance on Wednesday.
Yeah… I'm not going to raise the alarm…yet. I think Gwen and Gavin respect each other as parents and they both put their sons' interests ahead of their own. I'm sure Gavin side-eyes the fact that Blake is so involved with his kids, but Gavin might also know that Gwen has tons of dirt on him which she could weaponize and use against him if the custody issue becomes a bit trickier. Still, it's interesting that this is the first time we've heard of any trickiness with Gwen and Gavin in years, right?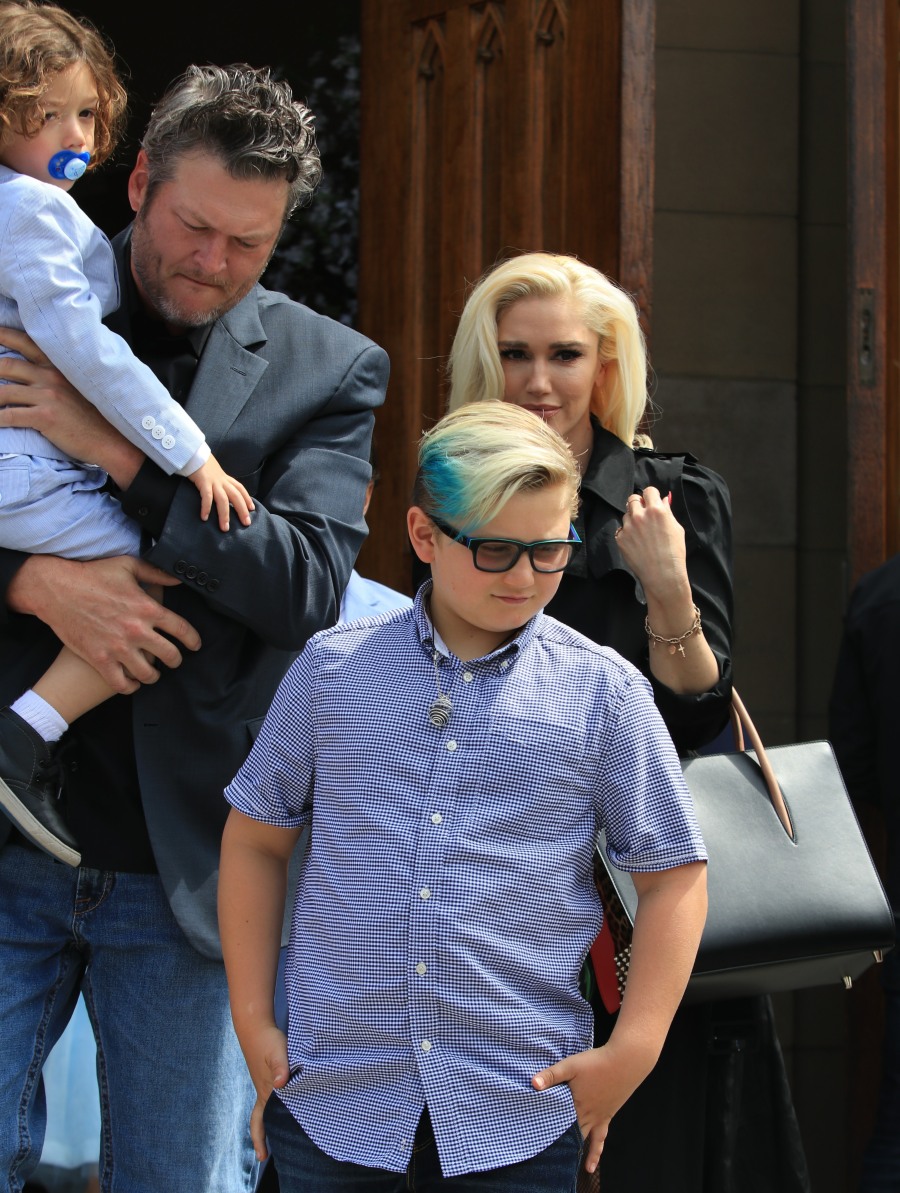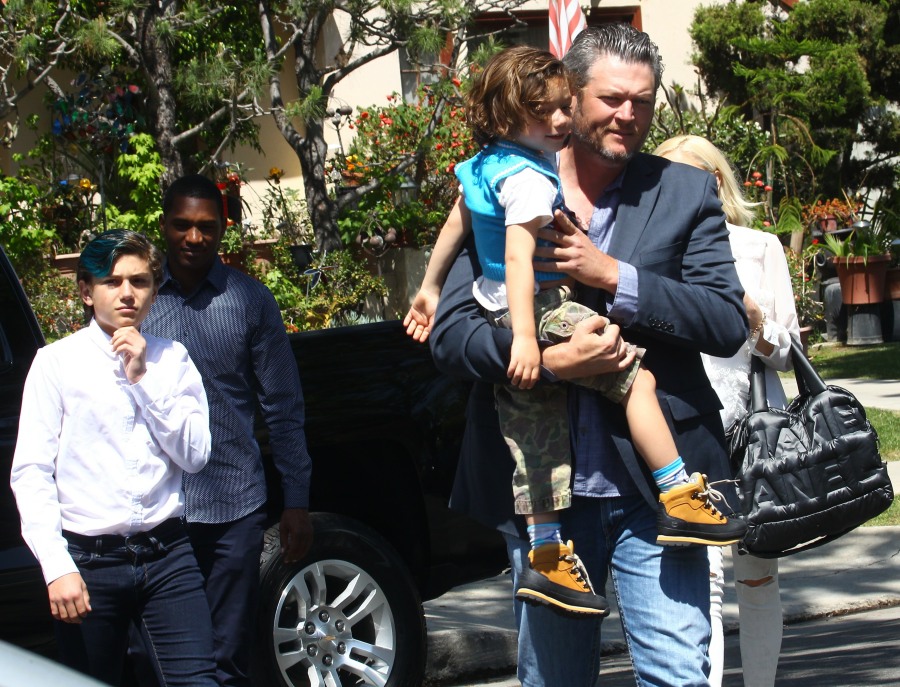 Photos courtesy of WENN.