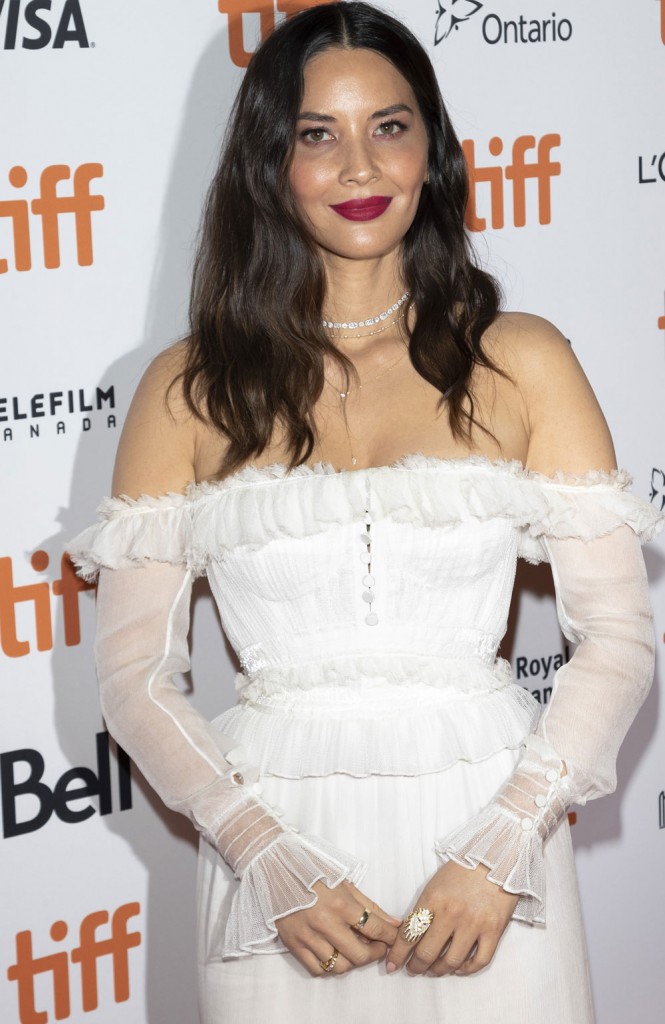 Olivia Munn is starring in the fourth Predator movie, a sequel that's out next week. The LA Times reported yesterday that Munn learned just a month ago that she had worked on the film with a convicted sex offender, a man named Steve Striegel, who was a friend of director Shane Black. Black thought he was giving his good buddy another chance by casting him in the film, in scenes in which the sex offender hit on Olivia Munn's character. Munn brought the issue up to the film studio, Twentieth Century Fox, which cut Striegel's scene right before it was set to premiere at the Toronto Film Festival. Respect.
Twentieth Century Fox was just days away from locking picture on "The Predator" when an urgent note came in: Delete the scene featuring Steven Wilder Striegel.

Striegel, 47, didn't have a big role in his longtime friend Shane Black's reboot of the sci-fi thriller — just a three-page scene shared with actress Olivia Munn.

But last month, Munn learned that Striegel is a registered sex offender who pleaded guilty in 2010 after facing allegations that he attempted to lure a 14-year-old female into a sexual relationship via the internet. When Munn shared the information with Fox on Aug. 15, studio executives quickly decided to excise him from the movie.

"Our studio was not aware of Mr. Striegel's background when he was hired," a Fox spokesperson said in a statement to The Times. "We were not aware of his background during the casting process due to legal limitations that impede studios from running background checks on actors…"

Striegel served six months in jail after pleading guilty to two felonies — risk of injury to a child and enticing a minor by computer. The first role he landed after his release was in Black's 2013 film, "Iron Man 3." Three years later, he got another part in one of the filmmaker's projects, the crime caper "The Nice Guys." In 2016, Black told GQ that he was planning to produce a heist film "by my friend Steve Wilder."

Black defended his decision to cast Striegel in a small part in "The Predator" as a jogger who repeatedly hits on Munn's character.

"I personally chose to help a friend," Black said in a written statement to The Times. "I can understand others might disapprove, as his conviction was on a sensitive charge and not to be taken lightly."

But he said he has long believed that Striegel was "caught up in a bad situation versus something lecherous."

Munn said she found it "both surprising and unsettling that Shane Black, our director, did not share this information to the cast, crew, or Fox Studios prior to, during, or after production."

"However," she continued, "I am relieved that when Fox finally did receive the information, the studio took appropriate action by deleting the scene featuring Wilder prior to release of the film."
There is an extremely high burden of proof on convicting these offenders. This POS was found guilty and served six months for his crimes and yet his buddy believed his bullsh-t excuses and thought he deserved a part in a major film. The argument usually made on behalf of abusers is the old "they were never convicted and tried." Well this person was found guilty but outlets are still printing his lies and explanations as if they're valid. Imagine if Olivia Munn had less clout and influence and if she was just a newcomer who refused to work with this abhorrent man. She would be the one getting fired, not him. We saw this same scenario play out with Harvey Weinstein, Louis CK and more. Women have their careers ruined when they speak out about being assaulted and yet we're the ones blamed for not saying anything, for not saying enough, for wearing the wrong outfit or being in the wrong place.
Munn's tweets about this really show the conviction and general bada-ery this must have required to speak up and stick to her guns. I'm embedding a few below and there are more on her Twitter page.
My mom taught me to stand up & say "That's not okay" Even if you find yourself standing alone, speak up. Even if people get mad at you, speak up. It's not our job to stay silent so that others can stay comfortable. Use your voice to shape the world or others will shape it for us. pic.twitter.com/NL4bIQNSGj

— om (@oliviamunn) September 6, 2018
These @latimes excerpts from the arrest affidavit are beyond disturbing and completely contradict Wilder's version of how he was convicted. https://t.co/QZcGxV7JU9

— om (@oliviamunn) September 6, 2018
In addition to this statement, the @latimes also reported that Wilder said Shane was "aware of the facts" of his arrest. He made a "personal choice" to continually work with a convicted sex offender, but I didn't have a choice. That decision was made for me. And that's not okay. https://t.co/AHAyV19tJq

— om (@oliviamunn) September 6, 2018
Also, Munn deserves props so I'm not going to focus too much on the fact that she looks like an extra on Deadwood at the TIFF premiere of The Predator.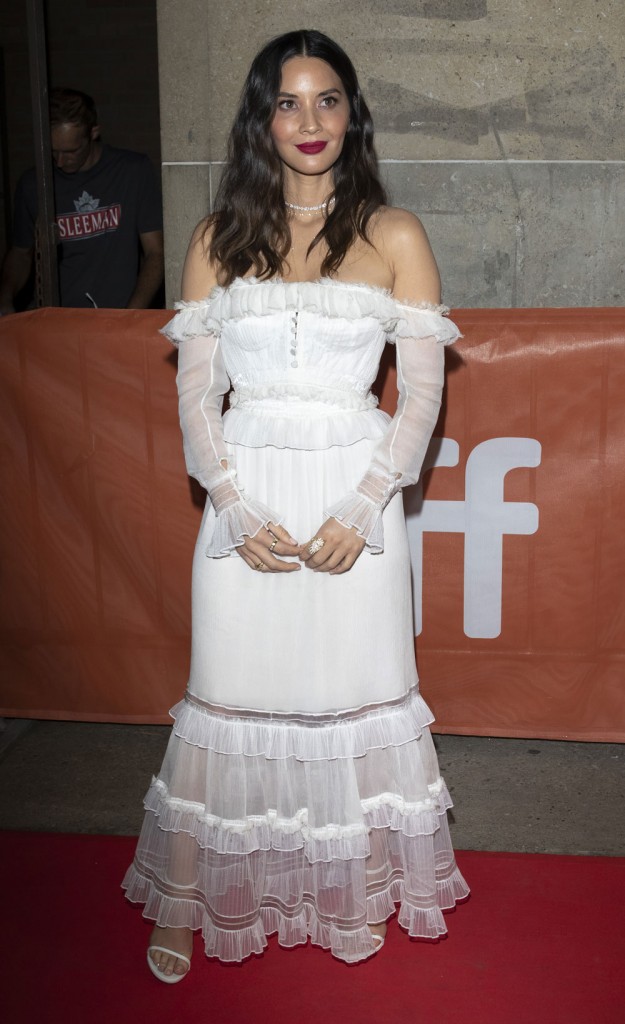 This is what she wore to a photocall. Those are pants.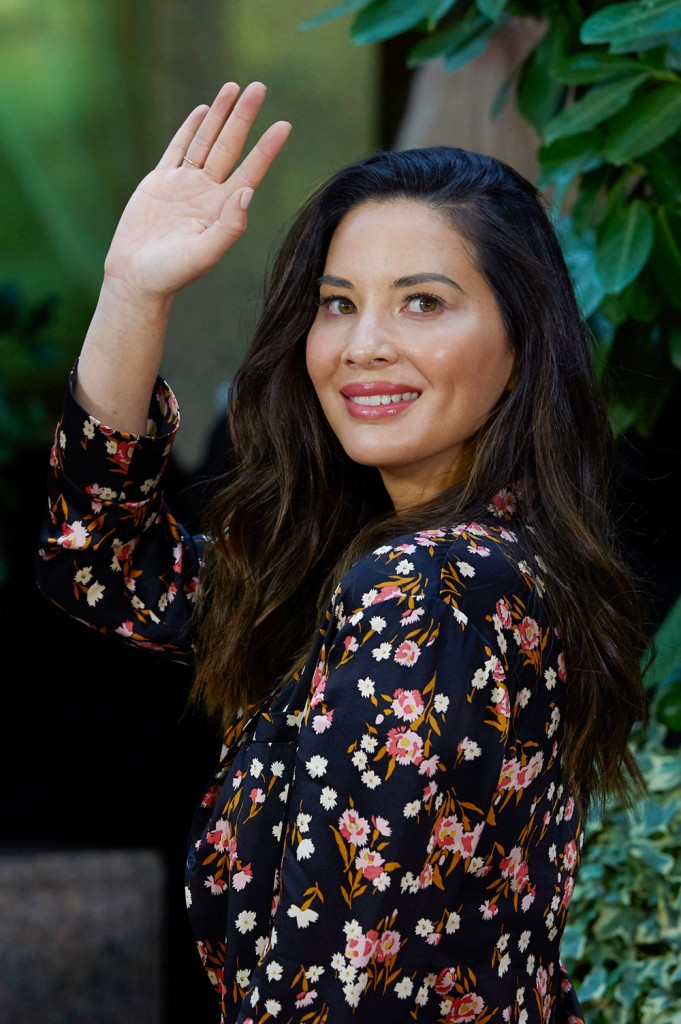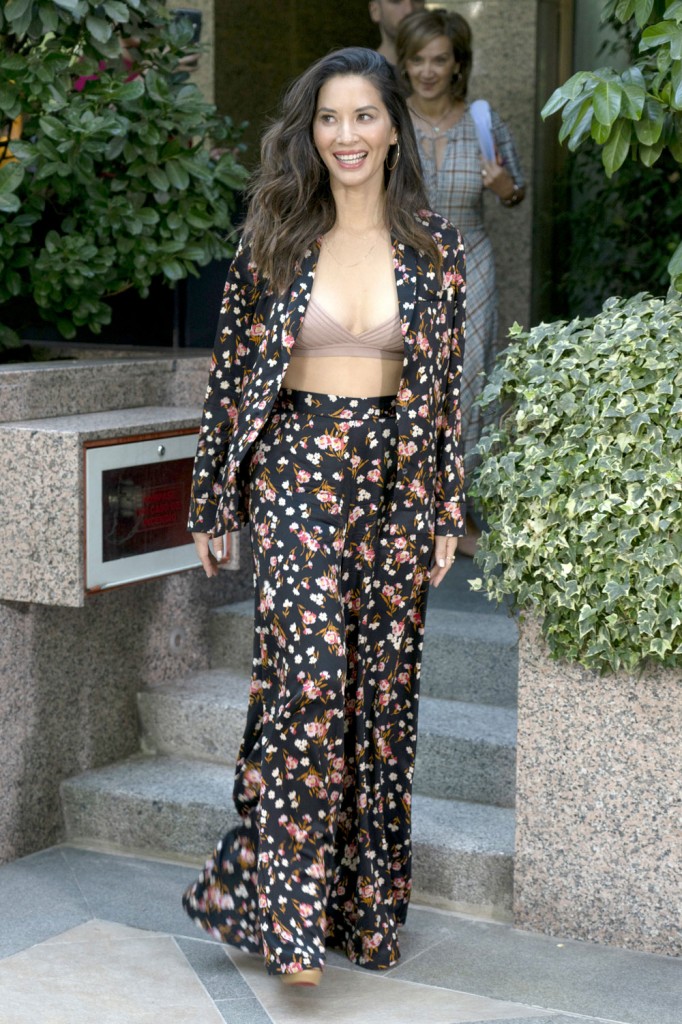 Photos courtesy of WENN.