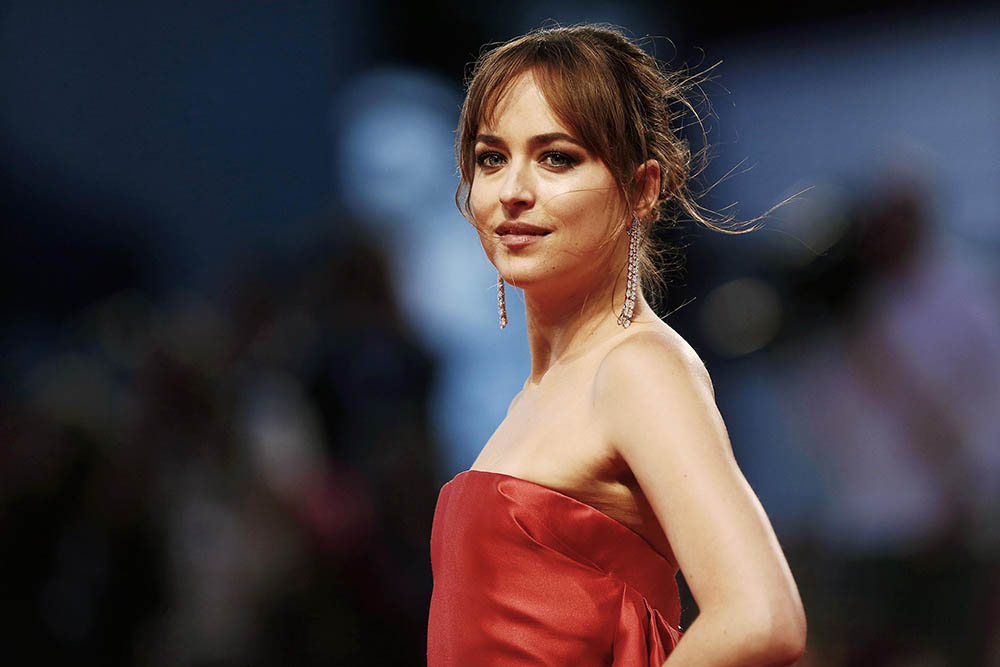 As much as I can appreciate a tattoo, and I have four of them, I'm not a fan of getting "couple tattoos," because as I've learned, it's a risky prospect. All of my ink is mine and isn't tied to anyone, thank goodness. The latest celebrities to show their commitment by permanently etching it on their skin are Coldplay's Chris Martin and Dakota Johnson.
28-year-old Dakota and 41-year-old Chris, who, to be honest, I completely forgot were a "thing" have been together for almost a year. They recently debuted subtle, matching tattoos of an infinity symbol with two Xs embedded in it. Over the weekend when Dakota was at the Venice Film Festival promoting the upcoming (and really creepy-looking) Suspiria, the ink was visible below her left elbow. Last week, at a promotional event in Los Angeles, Chris was sporting the same thing in a similar location on his inner arm.
The couple has been very low-key about their union and I'm okay with that. I actually kind of dig the tattoos as well. I'm all about the tiny tattoos. If only I were younger. Sigh. And, to be honest, it's not the most regrettable thing that Dakota has ever done (**cough** Fifty Shades **cough**).
While Chris and Dakota may be intensifying their relationship, Chris is still maintaining a solid friendship wth his ex, Gwyneth Paltrow. In one of the most interesting articles I found while researching this story, the pair spent time together over the weekend in Malibu, where they were treated to the sight of a surfing dog. This is the most awesome thing I've seen all day.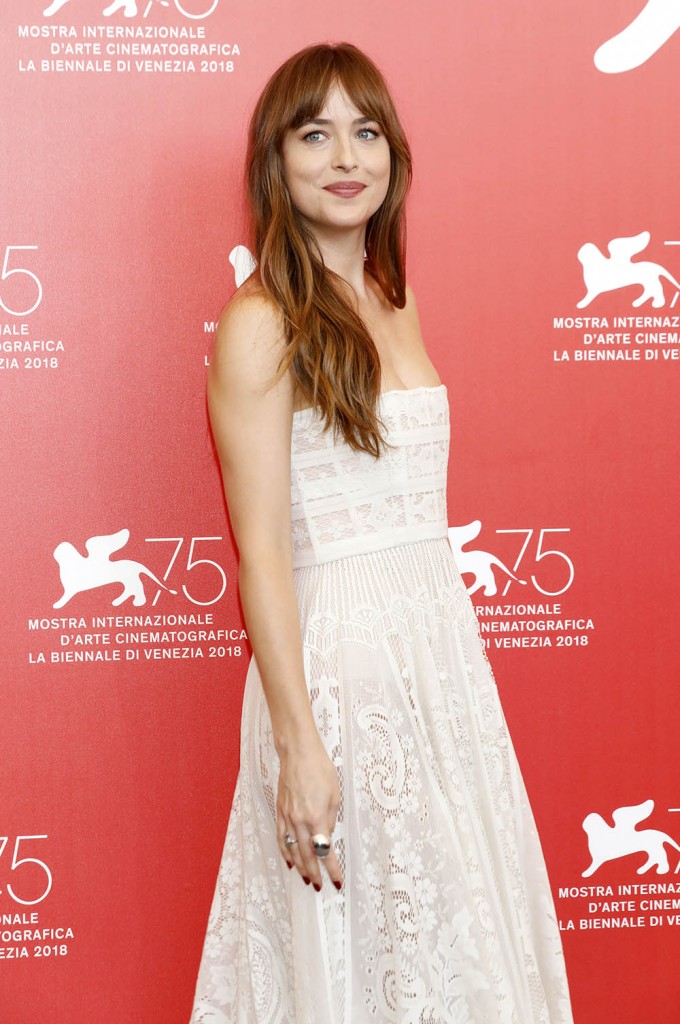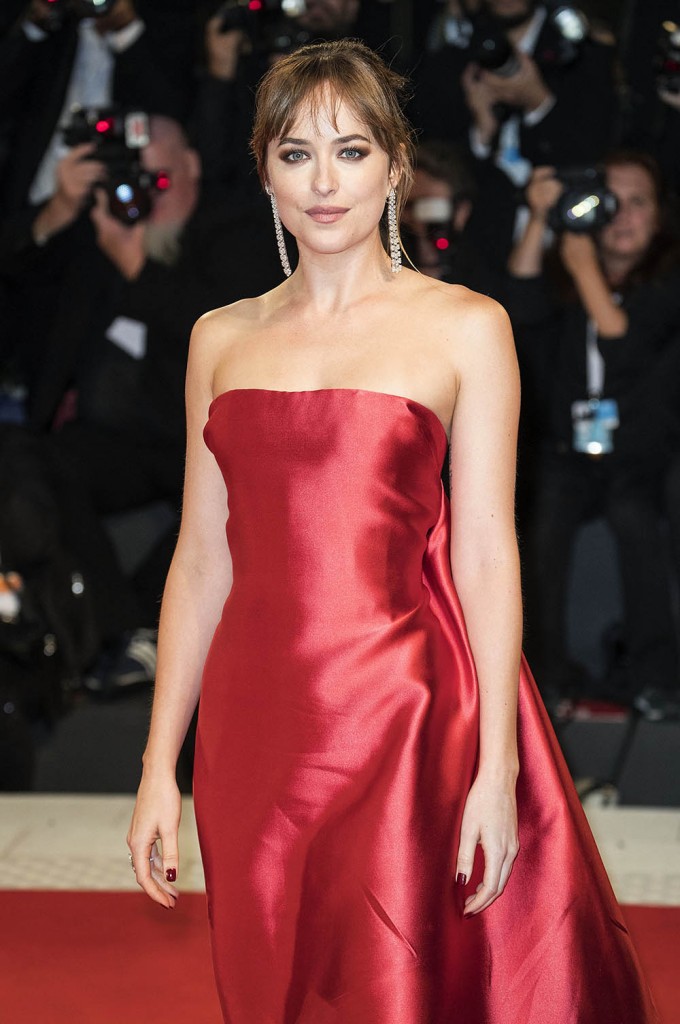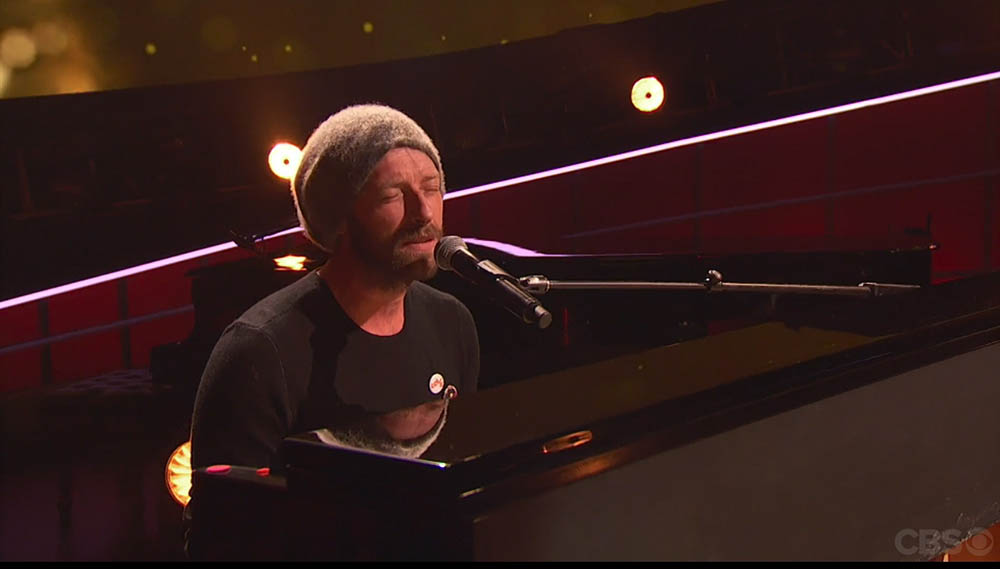 Photos: Getty, WENN