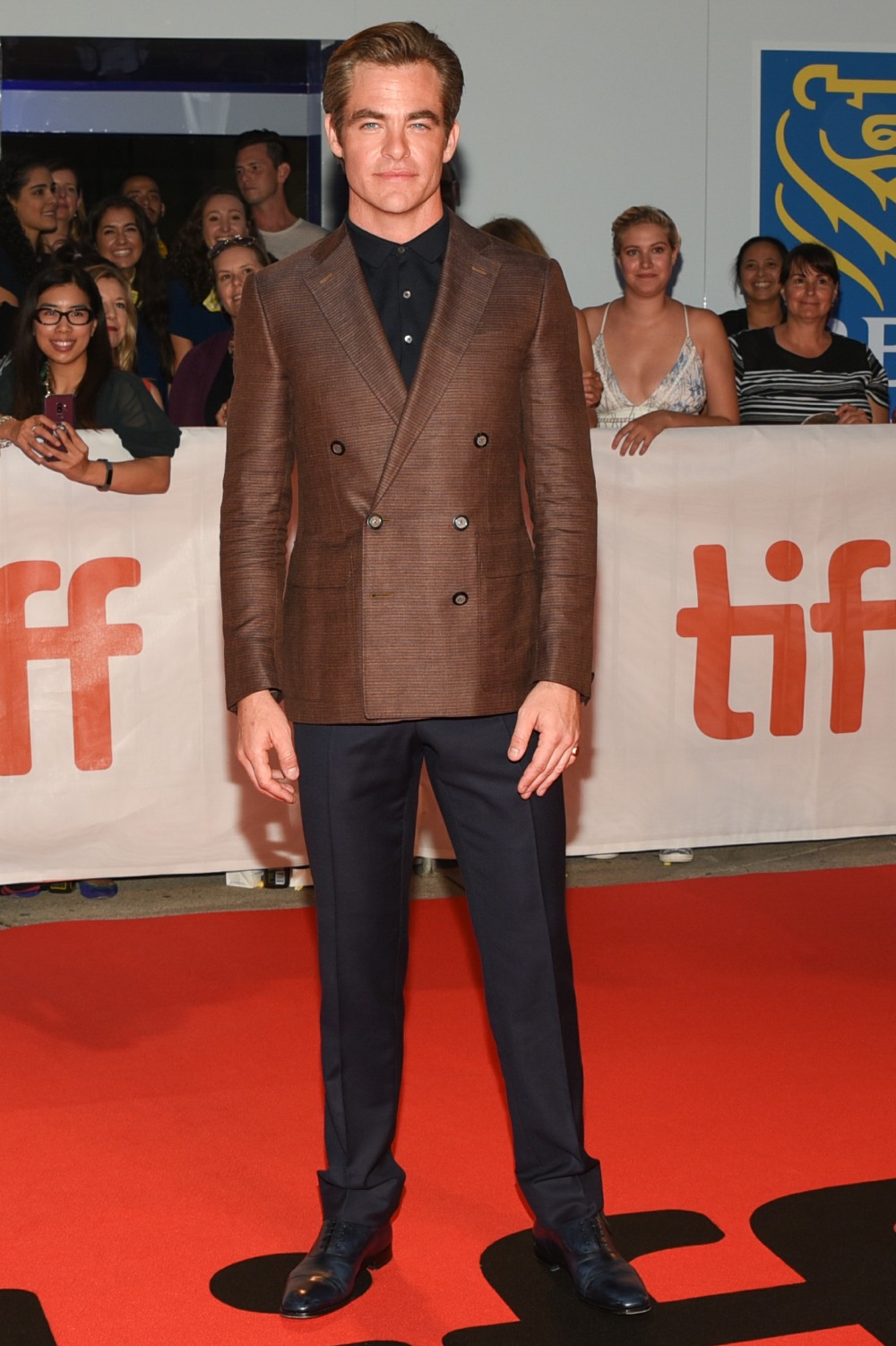 It's Friday, damn it, and I just want to look at attractive men in suits and tuxedos. Is that so wrong?? Here are photos from the TIFF premiere of Outlaw King, the Netflix film about Robert the Bruce. Chris Pine plays Robert the Bruce, and I still have questions about his Scottish accent, but sure, I'm willing to overlook those questions at the moment. Pine costars with Aaron Taylor Johnson, who was also on hand at the premiere with his wife Sam Taylor Johnson. I love that Aaron wore a real, formal tuxedo for the premiere, but he makes Chris look sort of underdressed, right? Like they're at two different premieres. Plus, I hate it when men button the very top button of their dress shirt, like Chris. I feel like that should only be buttoned if you're wearing a tie.
While Netflix financed and produced Outlaw King, the film is getting a theatrical release. Variety says the theatrical release is well-deserved, because the film looks and feels like a David Lean-esque epic. The TIFF reviews are already coming out, and people seem to like it too. We'll see – most of the fancy film people (like Oscar voters) still look down on Netflix and Amazon-produced theatrical films. The business model is shaking up the industry and I don't hate the fact that Pine felt comfortable with the material and the Netflix association. Pine has major BDE, right? Speaking of Pine's BDE, it literally makes an appearance in this film. Mmmm.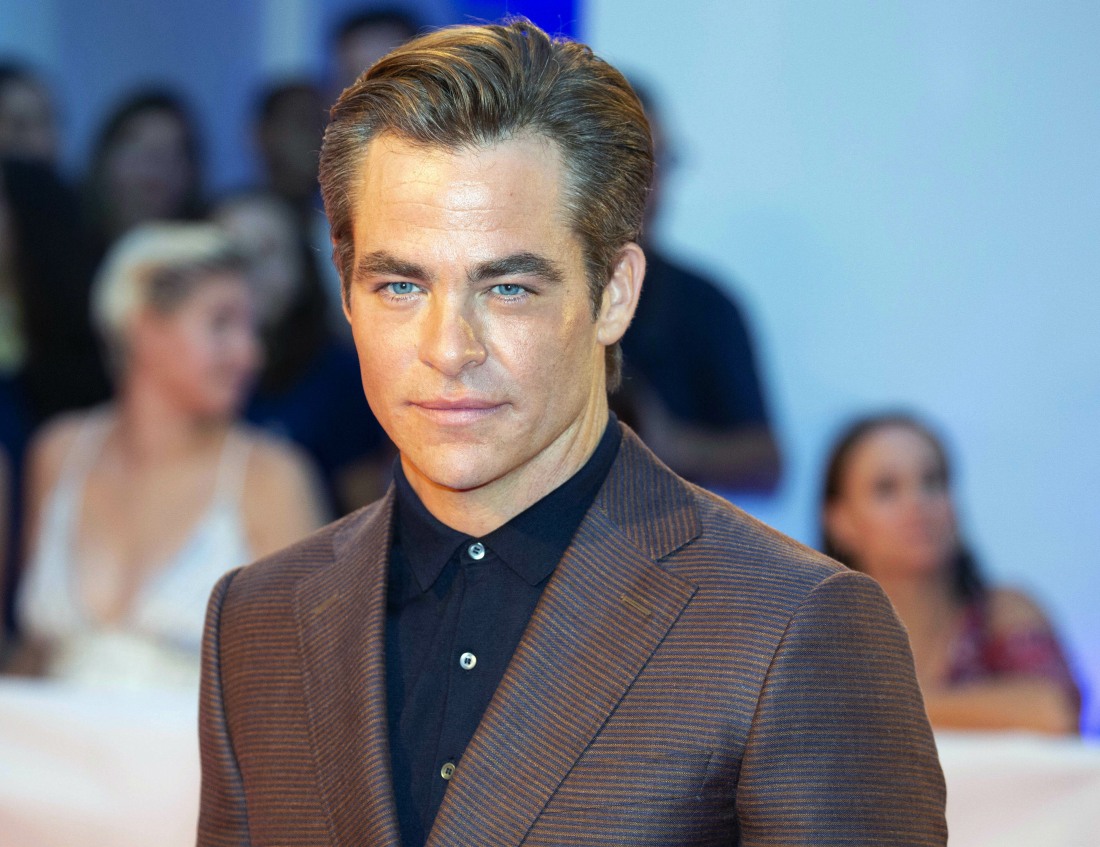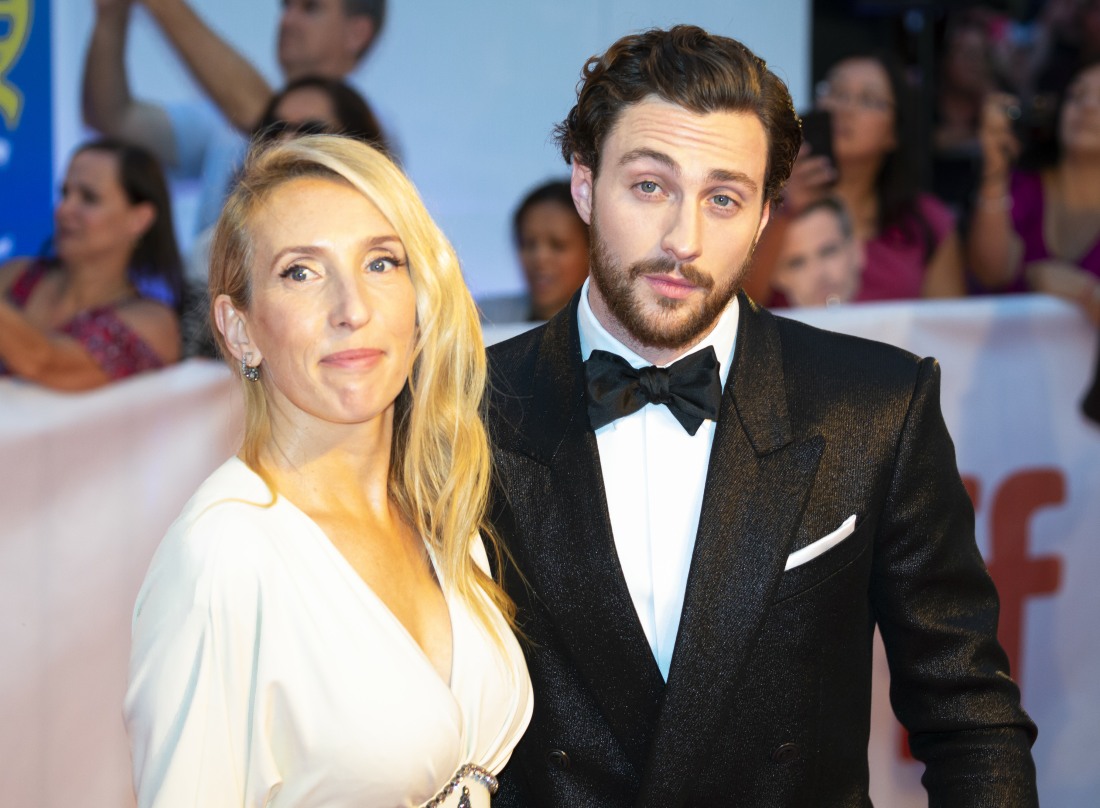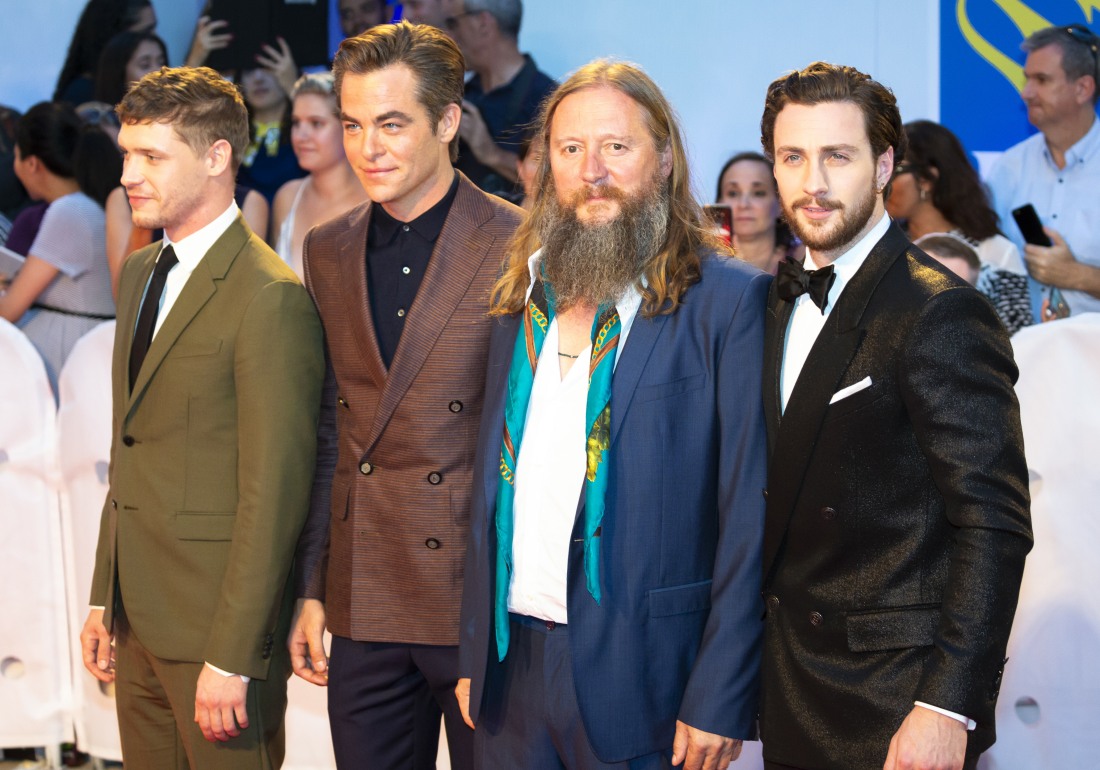 Photos courtesy of WENN.