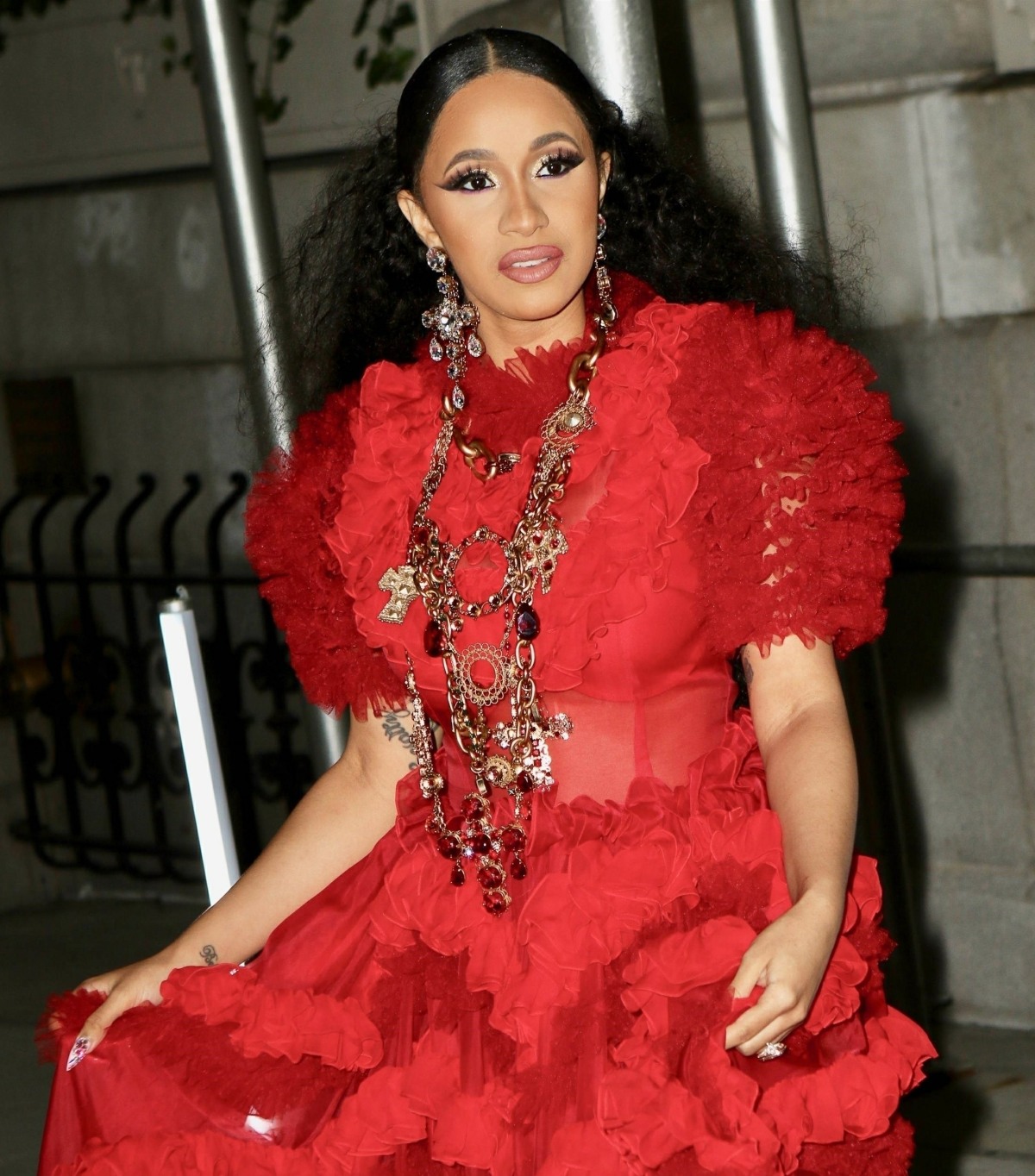 I honestly never wanted to cover this Cardi B-Nicki Minaj beef. The beef has been simmering not-so-quietly for months now. My take has been, from the beginning, that Nicki Minaj isn't really relevant anymore and that she's been doing everything but light herself on fire to get attention. She's been spilling dumb tea on ex-boyfriends, she's been talking graphically about sex, she's been on social media 24-7 and on and on. She's been goading Cardi B, trying to get Cardi to pay attention to her or engage her in some kind of something. Cardi B has mostly refused to take the bait, although yes, there has been some lower-key shadiness, especially around the VMAs. Well, Minaj got her wish – Cardi engaged with her nonsense. The two women attended the Harper's Bazaar ICONS event during NYFW. The event was Friday night, and the photos in this post are from before all the sh-t went down. Cardi left the event bruised and battered, her clothes in shreds. Personally, I think Minaj looked wasted before she even got to the event. So what happened? From People:
The feud between Nicki Minaj and Cardi B just turned physical. On Friday night, the rappers got into a fight at the Harper's Bazaar ICONS party that left Cardi bruised, a source confirms to PEOPLE. The bash was part of the festivities for New York Fashion Week. An insider tells PEOPLE that Cardi arrived at the event first. After Nicki showed up, there was an "altercation" on the second-floor balcony during a Christina Aguilera performance.

"The scene was f—— crazy," the insider tells PEOPLE. "It was entourage against entourage. They had their altercation on the second-floor balcony, right above the red carpet. All of the sudden there was a big commotion and everyone didn't know what was going on."

Immediately following the incident, Cardi was escorted out by security while Nicki stayed inside. Cardi was seen leaving the party with a large lump on her forehead but no shoes.

"She left barefoot with her dress ripped and butt out," source said. Cardi was wearing a red Dolce & Gabbana gown. In another video obtained by Cosmopolitan, Cardi can be seen removing her shoe as she repeatedly screams, "I will f— you up!"

Cardi is then seen throwing her shoe before she is dragged away while yelling that people were talking about her daughter. An NYPD Public Information Officer confirmed to PEOPLE that there have been no arrests at this point and officials are still on the scene, noting that while the "incident itself has ended, the investigation is still ongoing."
After the incident, Cardi wrote an Instagram post where she detailed all of the stuff Minaj had been doing which Cardi had let slide. Cardi argues that she went to Minaj in person twice and both times Minaj "copped a plea," but at the ICONS event, Minaj "choose to like comments about me as a mother, make comments about my abilities to take care of my daughter." And that's what set this off, according to Cardi. I believe her. I believe that Minaj really was that desperate to create a beef with Cardi that Minaj decided to say something about poor baby Kulture. Anyway… Team Cardi.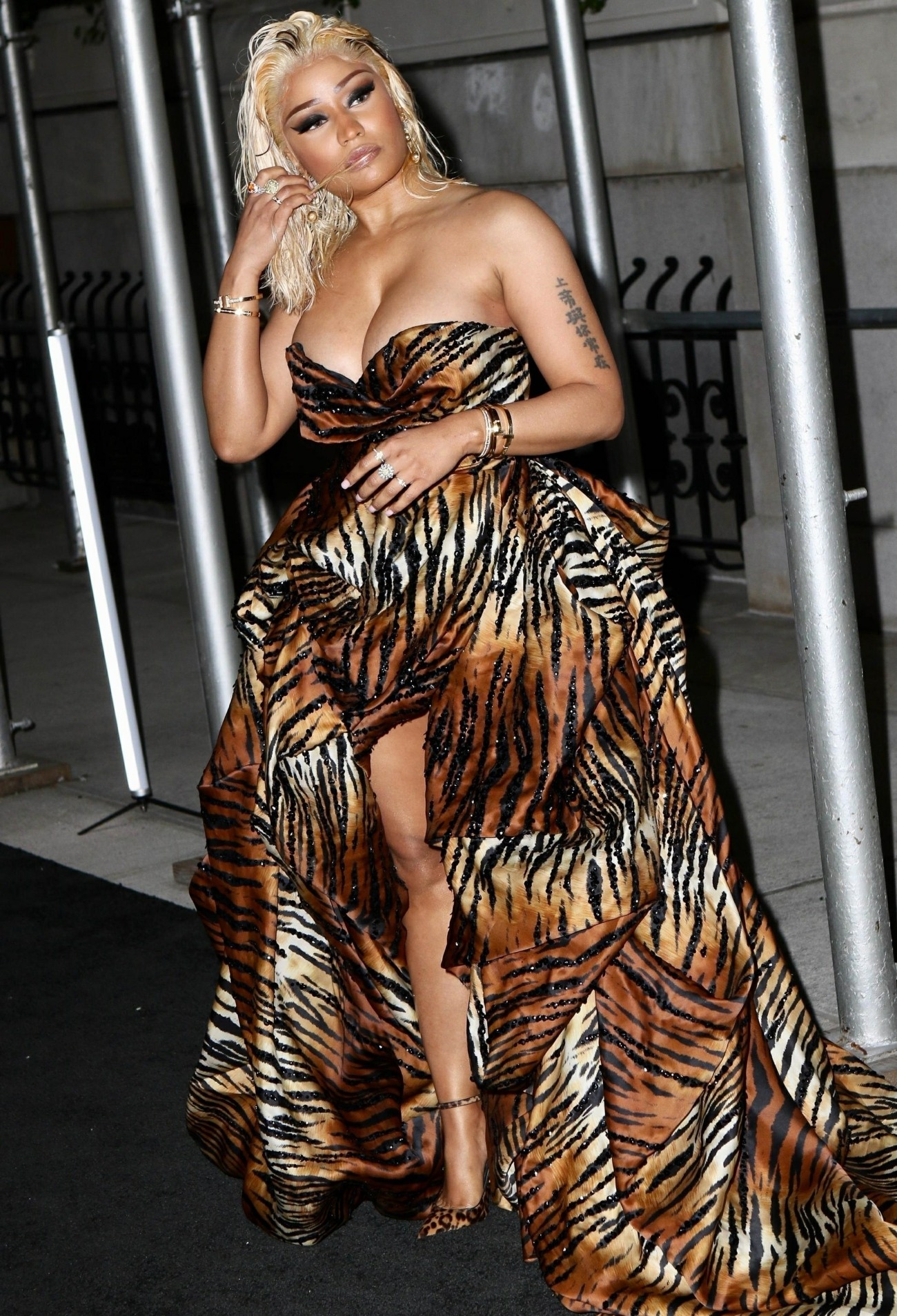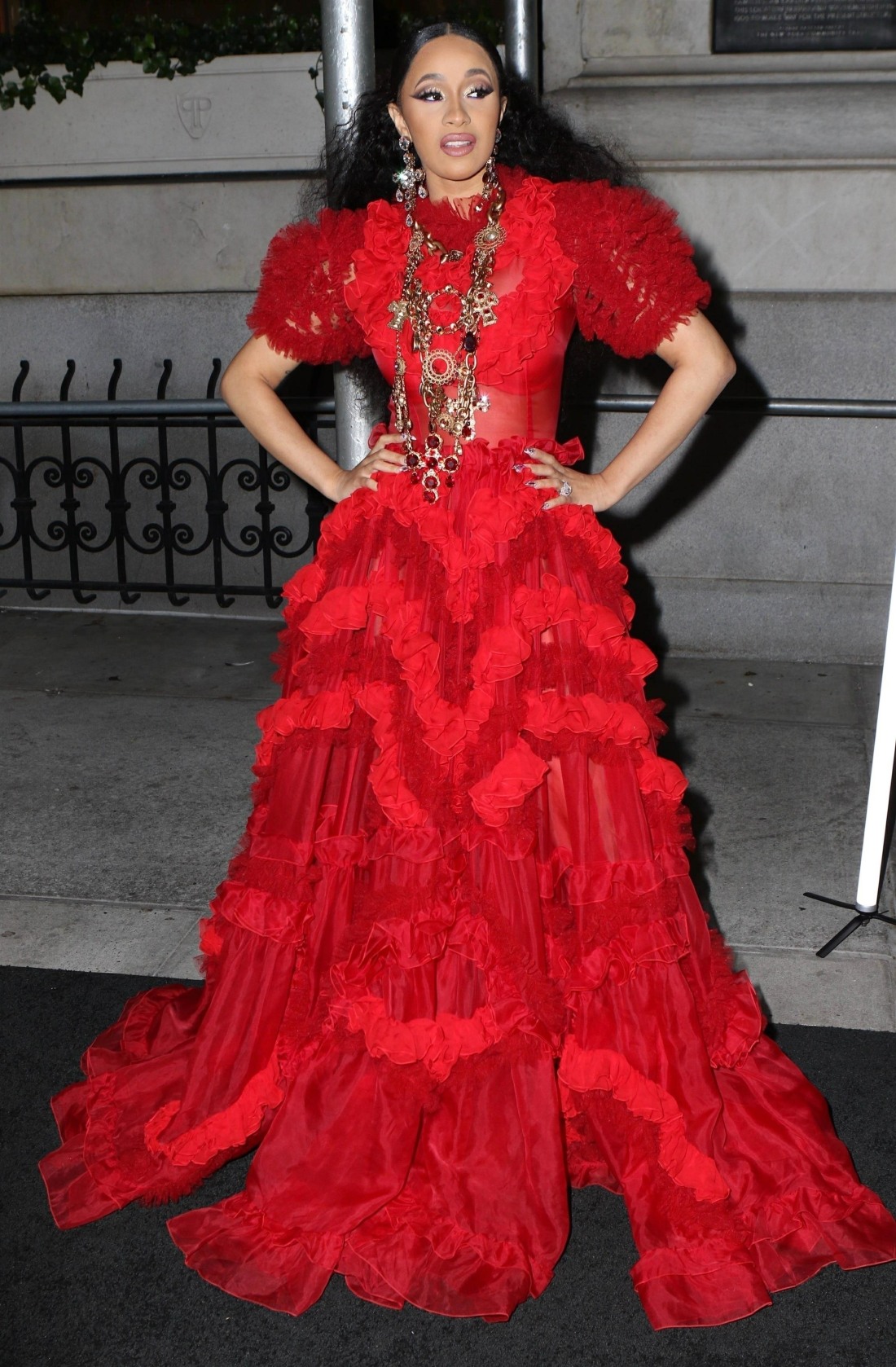 Photos courtesy of WENN.