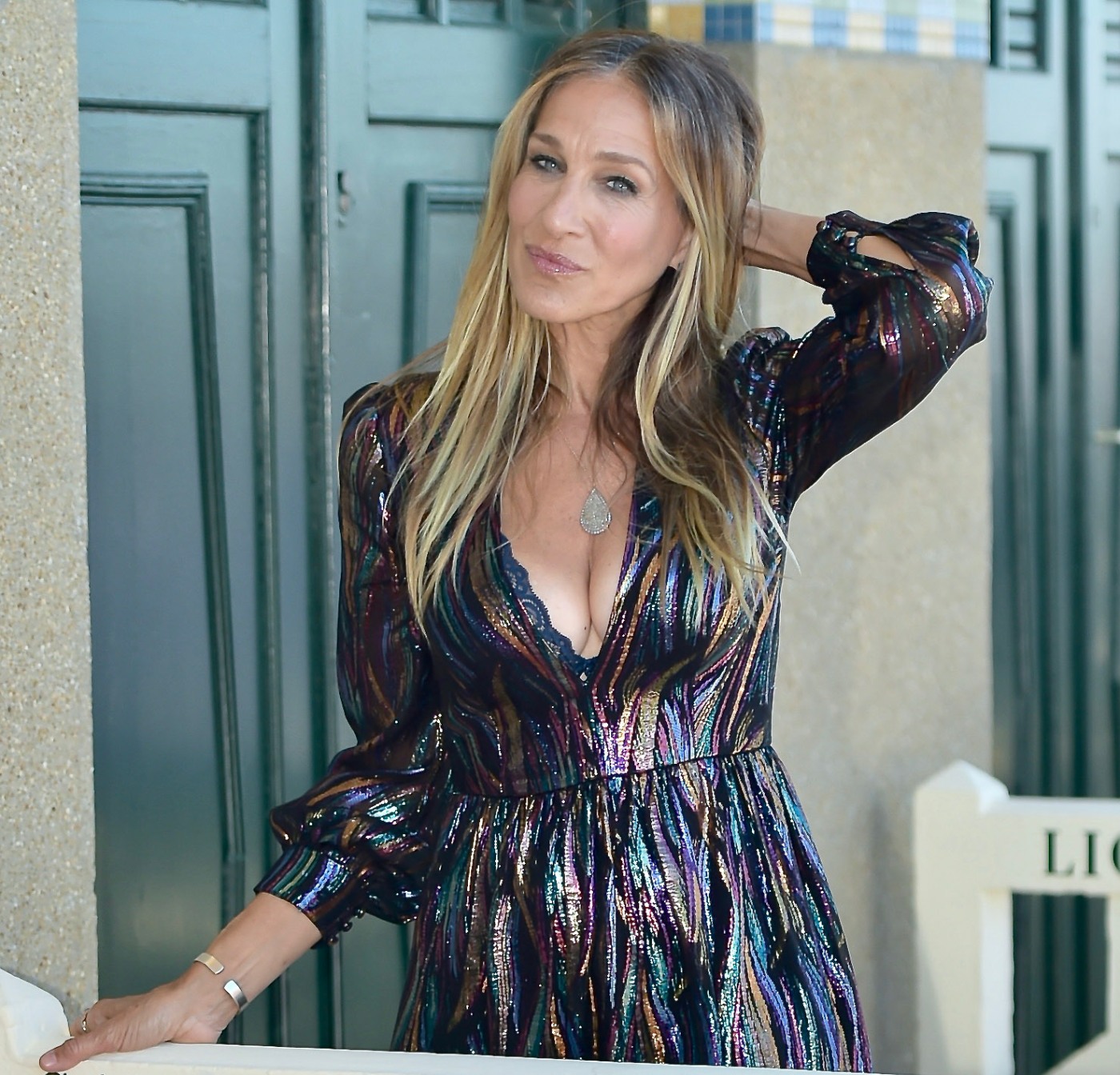 Here are some photos of Sarah Jessica Parker at the 44th Deauville American Film Festival, where she was promoting Here and Now, her latest film. Call me crazy, but this is the best SJP has looked in years, right? Good makeup, her hair isn't annoying me and she just looks great overall. Very suspicious! Ha. Anyway, while SJP was in Deauville, she ended up reminiscing about Sex and the City, because it would not surprise me at all if she was still trying to make a third film happen. Only SJP think Sex and the City doesn't hold up, because of the lack of diversity.
She thinks the original SATC looks "tone-deaf." "You couldn't make it today because of the lack of diversity on screen. I personally think it would feel bizarre."

The idea of rebooting it with a new cast: "I don't know that you could do it with a different cast. I think that's radical and interesting, but you can't pretend it's the same. It wouldn't be a reboot as I understand it. If you came back and did six episodes, you'd have to acknowledge the city is not hospitable to those same ideas. You'd look like you were generationally removed from reality, but it would be certainly interesting to see four diverse women experiencing NYC their way. … It would be interesting and very worthwhile exploring, but it couldn't be the same."

Thoughts on Me Too: Parker prefaced her comments by acknowledging she might "get in trouble for this," calling it a post-feminist movement. "I take comfort in that movements take time, and I don't see it as a feminist movement. I look at it as a humanist movement, because it's not just about women in the workplaces, it's [about] the LGBTQ community."
I have complicated thoughts on what she says about Sex and the City. On one hand, she's right that there are parts of the show that seem so dated and tone-deaf, absolutely, and not just about diversity. On the other hand, the second film was the most tone-deaf nonsense I've ever seen in my life. It was one of the biggest cringes I've ever had throughout a film. The second film makes the TV show look classic and ageless. I also think it's weird to talk about SATC like it's so far removed from everything that's happening now – the show ended in 2004. The second movie came out in 2010. In the years since, there are still plenty of TV shows and movies that are just about white people, so this whole "it could never be made today" argument falls flat.
As for what she says about feminist movement versus humanist movement… I get what she's trying to say. But I just feel like that kind of word-parsing completely misses the point of what the movement is really about.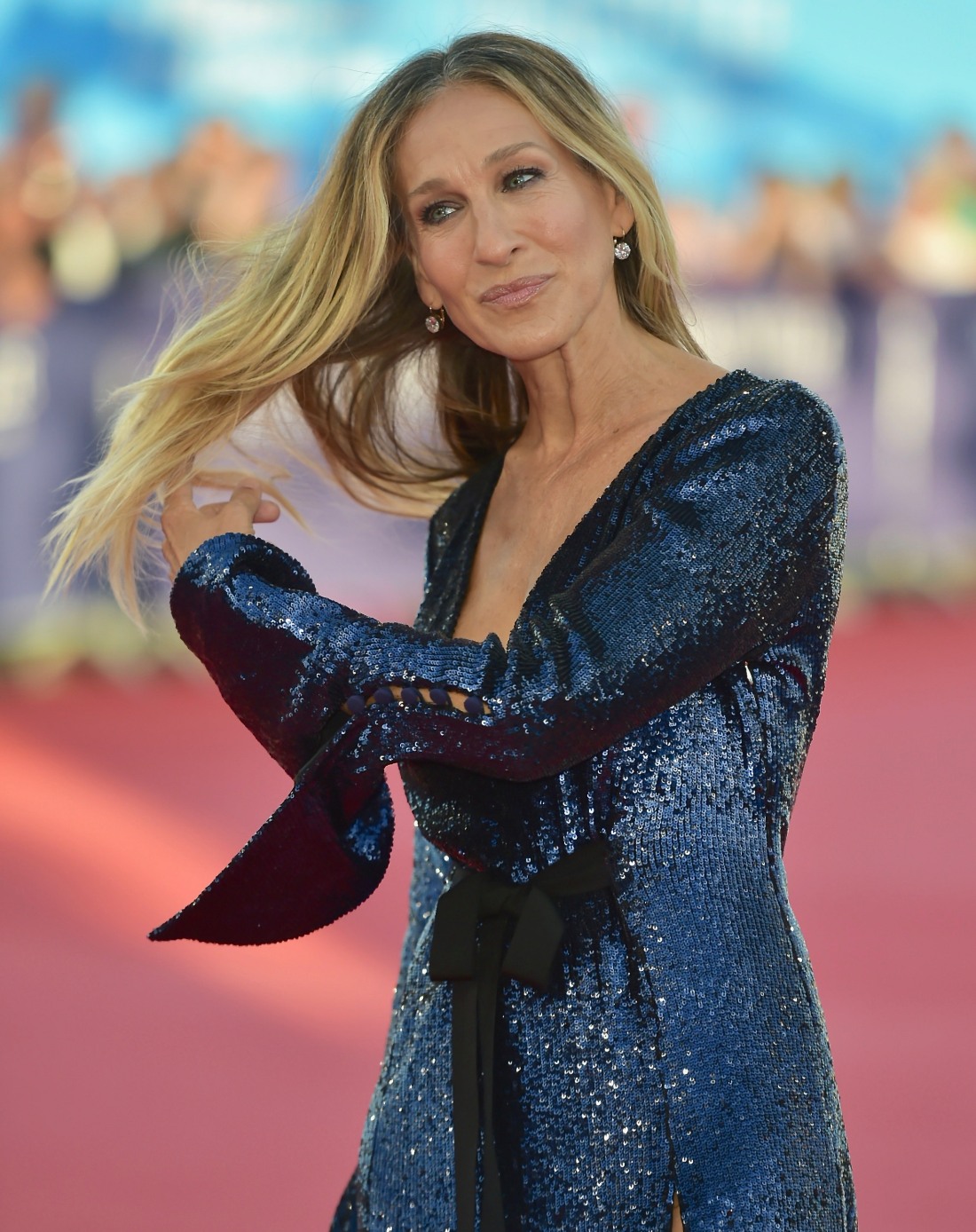 Photos courtesy of WENN.