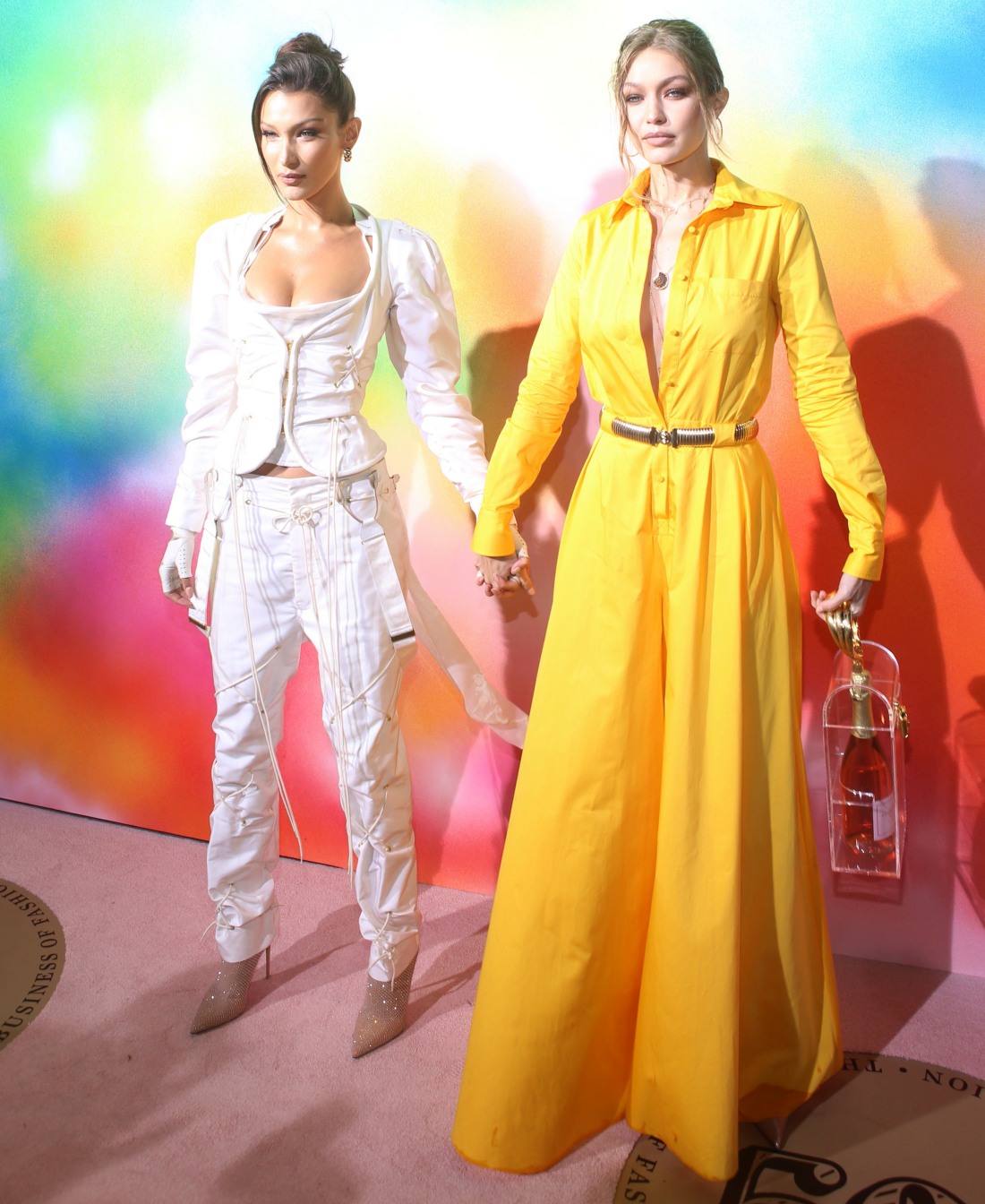 The Hadid sisters attended the big Business of Fashion event during New York Fashion Week last night. Gigi and Bella were actually the biggest names at the event, I think? I mean, I love Tiffany Haddish and she's important to me, but I feel like Gigi and Bella were the big "gets" for this event. Bella and Gigi have been all over NYFW, attending back-to-back events and doing promotional appearances and walking runways, I would assume.
For this event, Gigi decided to go with a sunny yellow maxi dress which is… okay. CB and I were recently complaining about how so many '80s trends are back in fashion these days and how much we hate that. But I love the '70s trends in fashion today, and that's what this feels like: a somewhat '70s look in weird material and a bright color. I don't get her champagne purse either, but sure. It's fun. The thing I hate here? The pink-tinged eye makeup. If you wear pink-shaded eye makeup, you're always going to look like a heroin addict.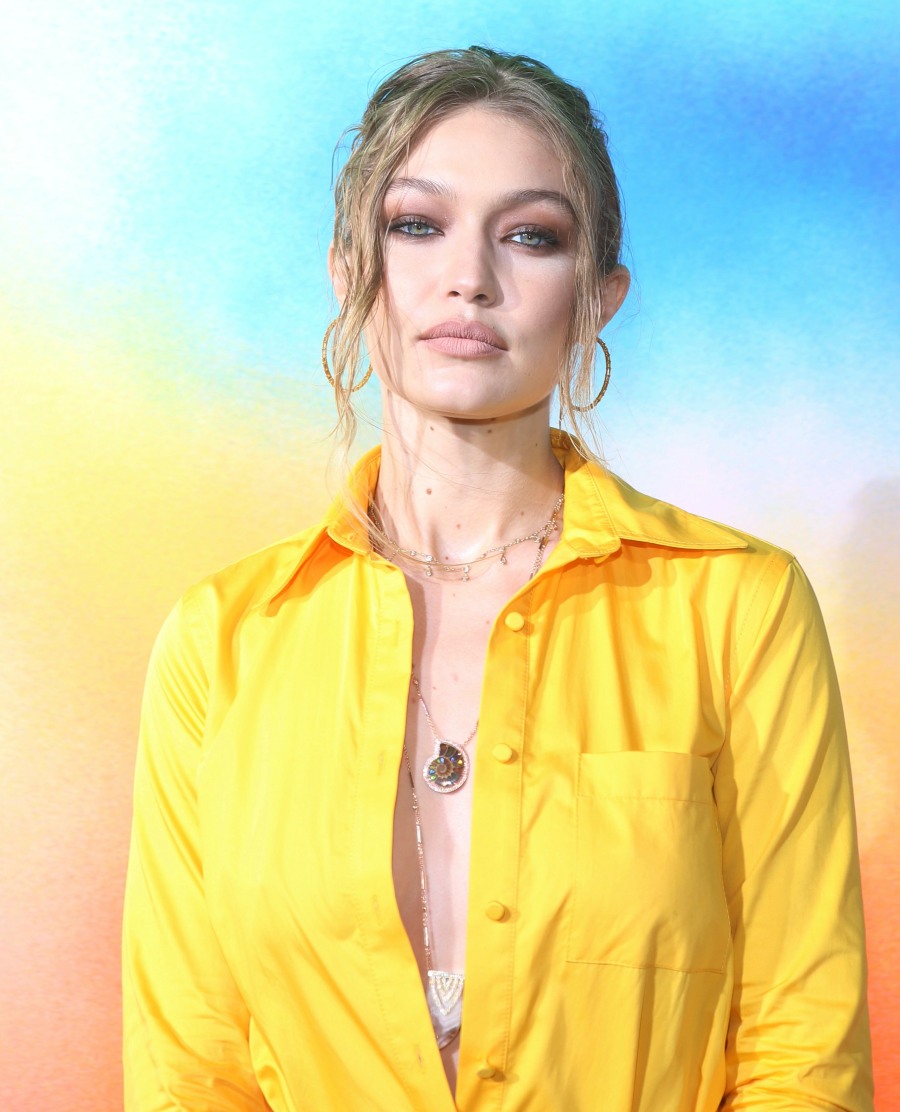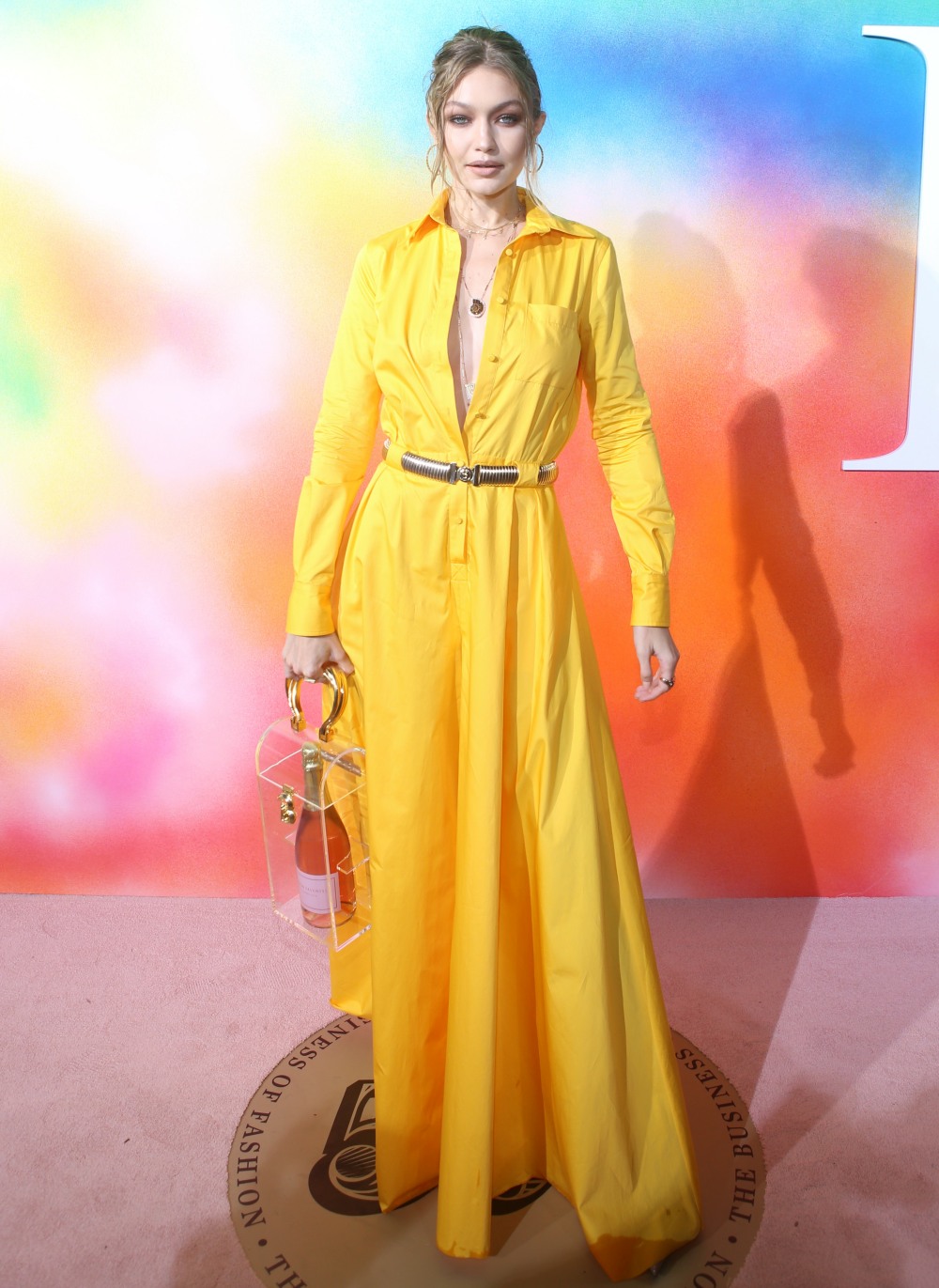 As for Bella… she went with the '80s trend. She looks like she was inspired by Michael Jackson. Her makeup was better though.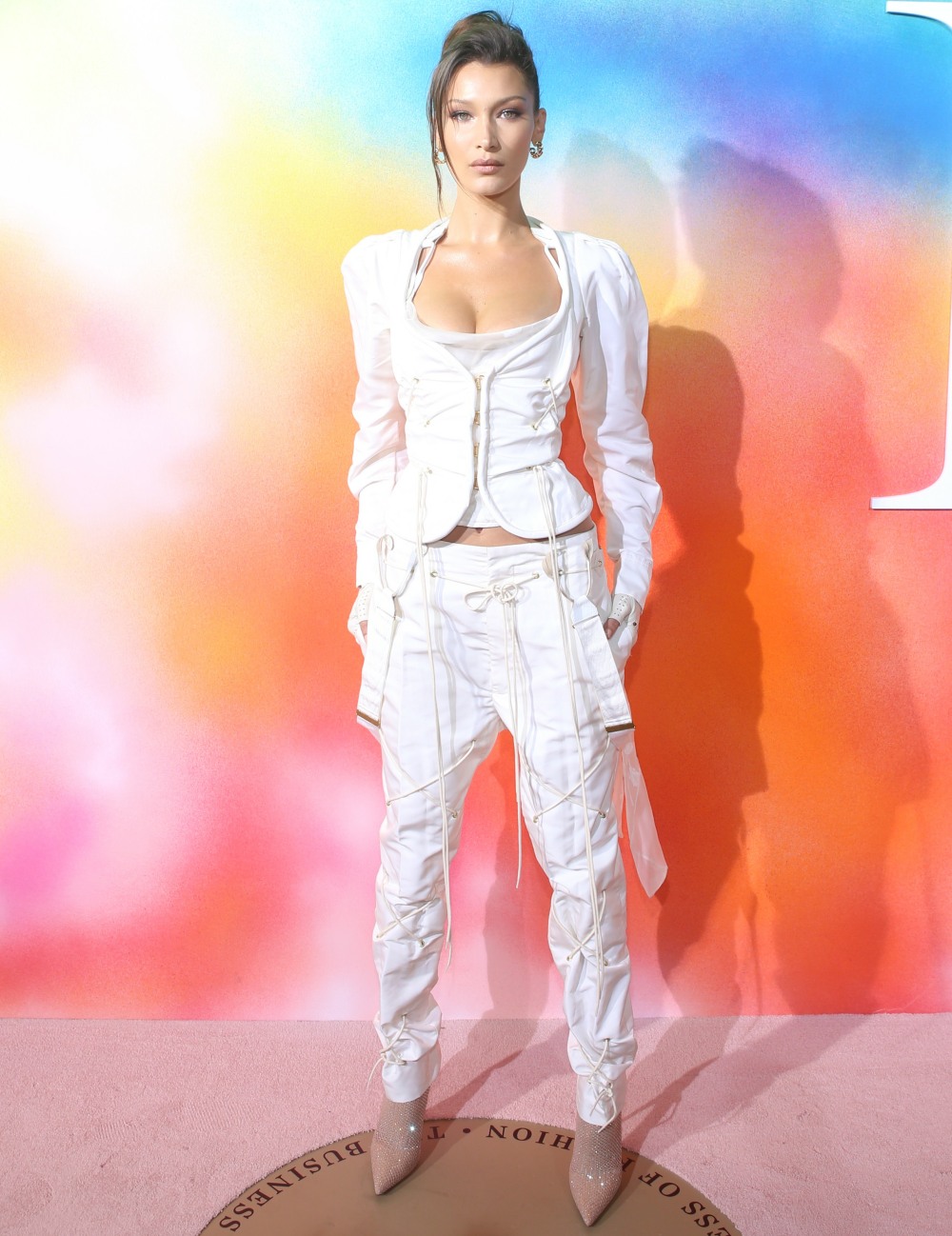 Other photos from the event…Tiffany Haddish looked lovely and low-key, and Rosie Huntington-Whiteley wore a dramatic winter look.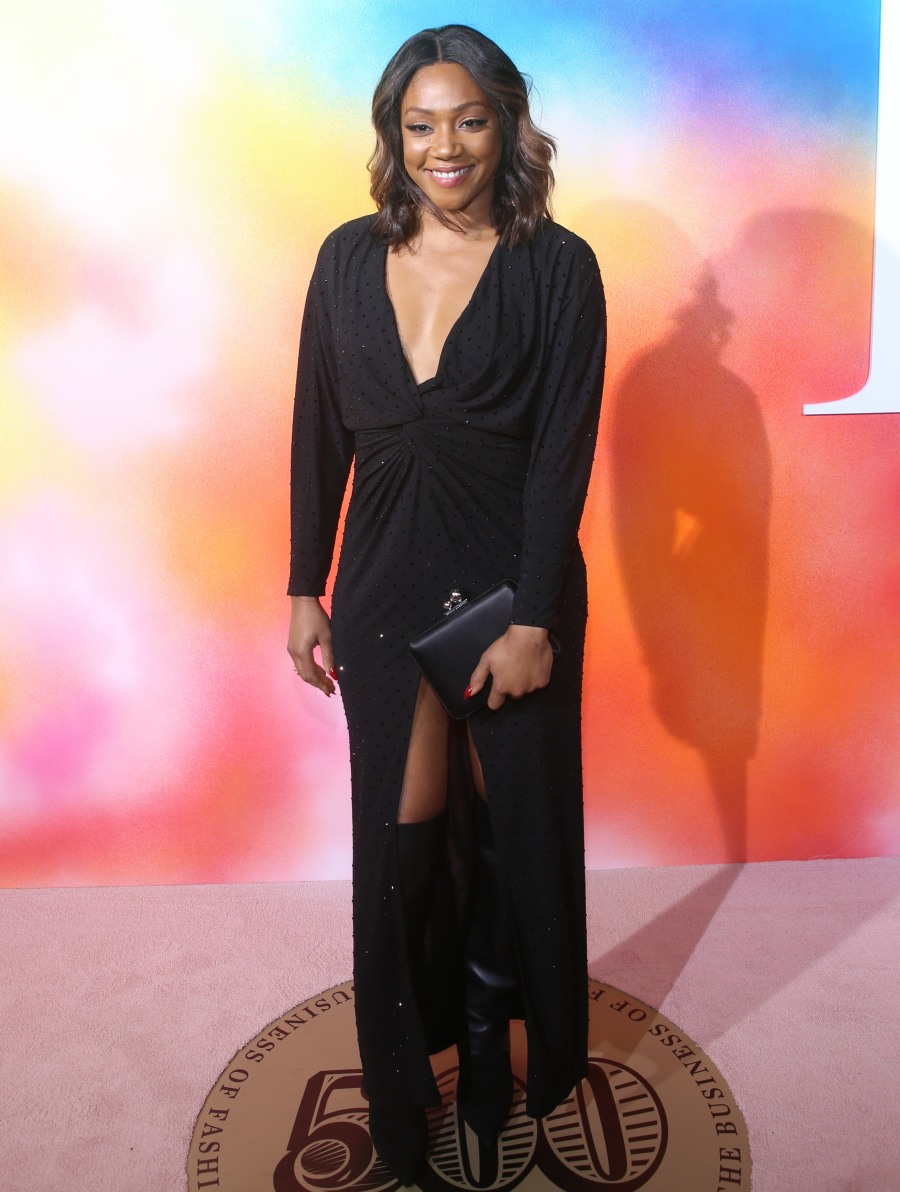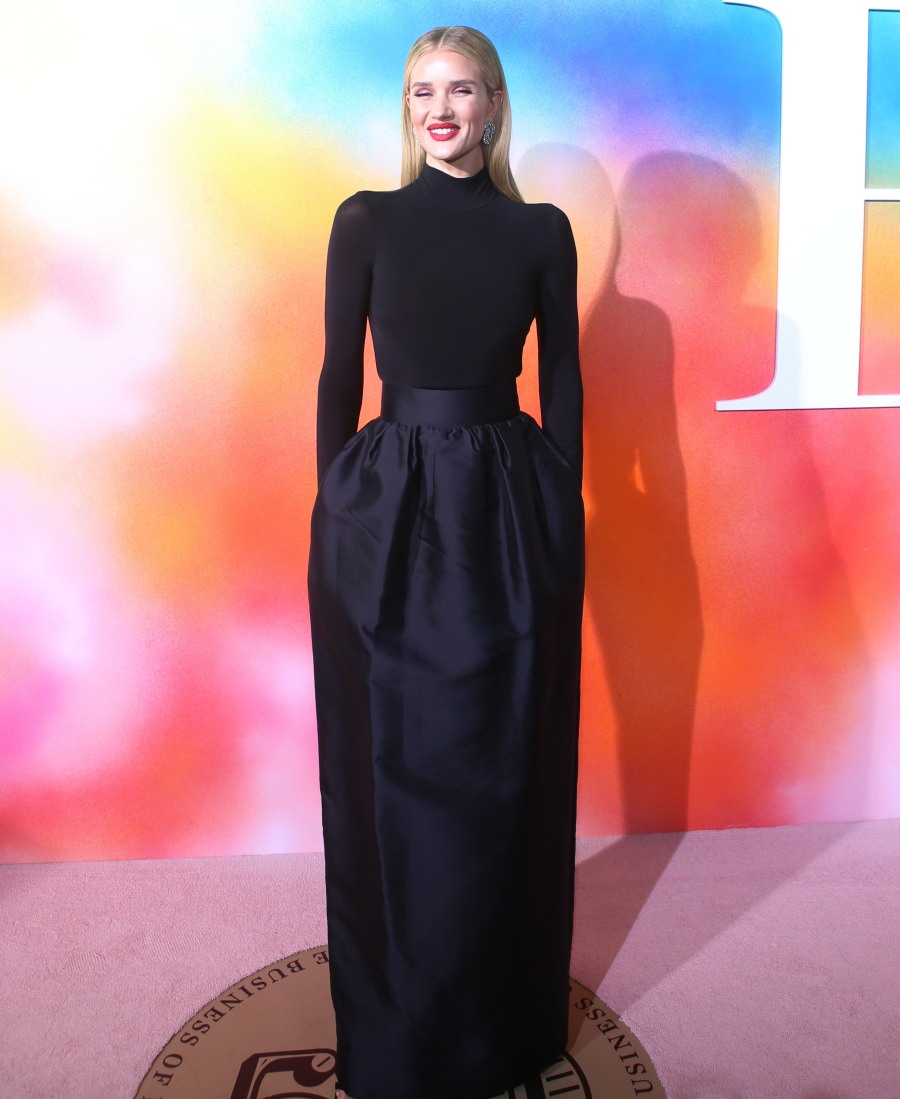 Photos courtesy of WENN.