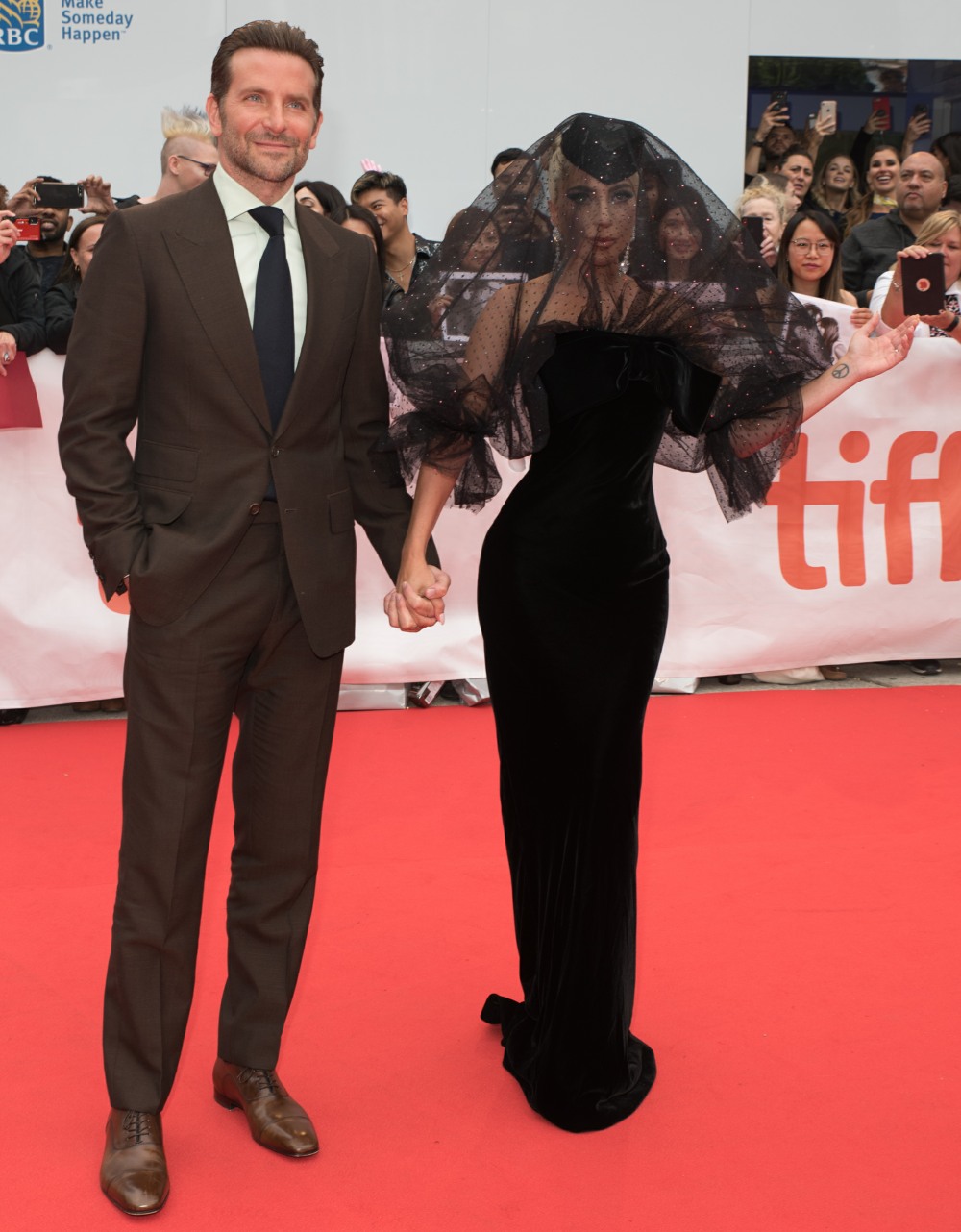 Lady Gaga brought the DRAMA to the Toronto International Film Festival last night. Gaga and Bradley Cooper went from Venice to TIFF to promote and premiere A Star Is Born. The promotion has quickly become The Gaga Show, as you can see in these photos. I sort of feel like… that's the way it should be, though. That's one of the big reasons why she was hired, so that during the promotion, she would wear big, dramatic looks and create all of this free advertising for the movie.
Gaga wore Armani Prive Fall 2018 to the TIFF premiere. No more feathers, which I understand – the TIFF red carpet is much less dramatic than Venice. So she went with a more goth-widow-chic look, complete with a veil which she "dramatically" pulled aside on the red carpet. The gown itself is velvet, which gives me hope that velvet will be big this winter. I could do without the tulle sleeves and the veil and the hat. But whatever, DRAMA.
Bradley Cooper and Gaga have gotten on the same page for the quotes they've given in interviews too – it's all about how they had an "instant connection" and she was surprised that he had such a good singing voice and how much she respects him as an actor and director. The Oscar campaign has already started, so we'll be hearing these quotes for the next five months.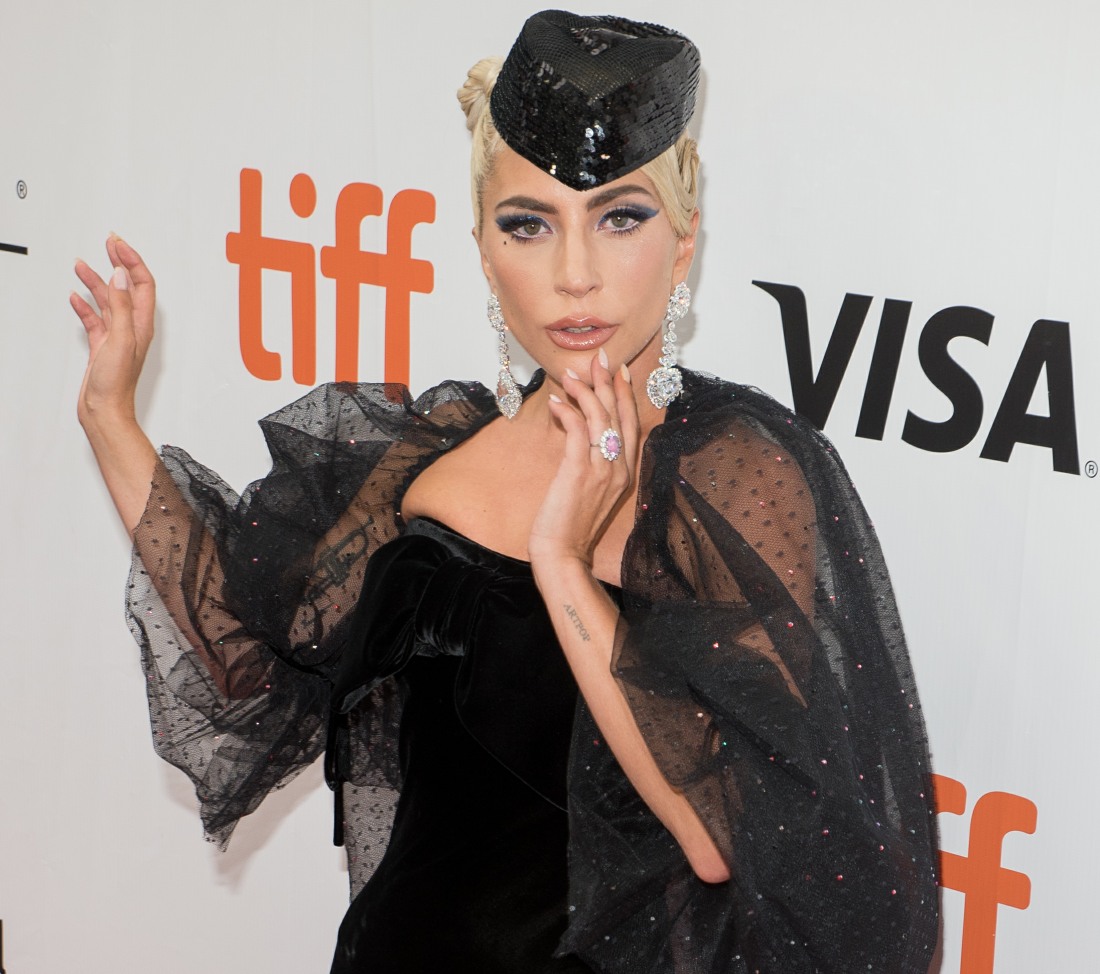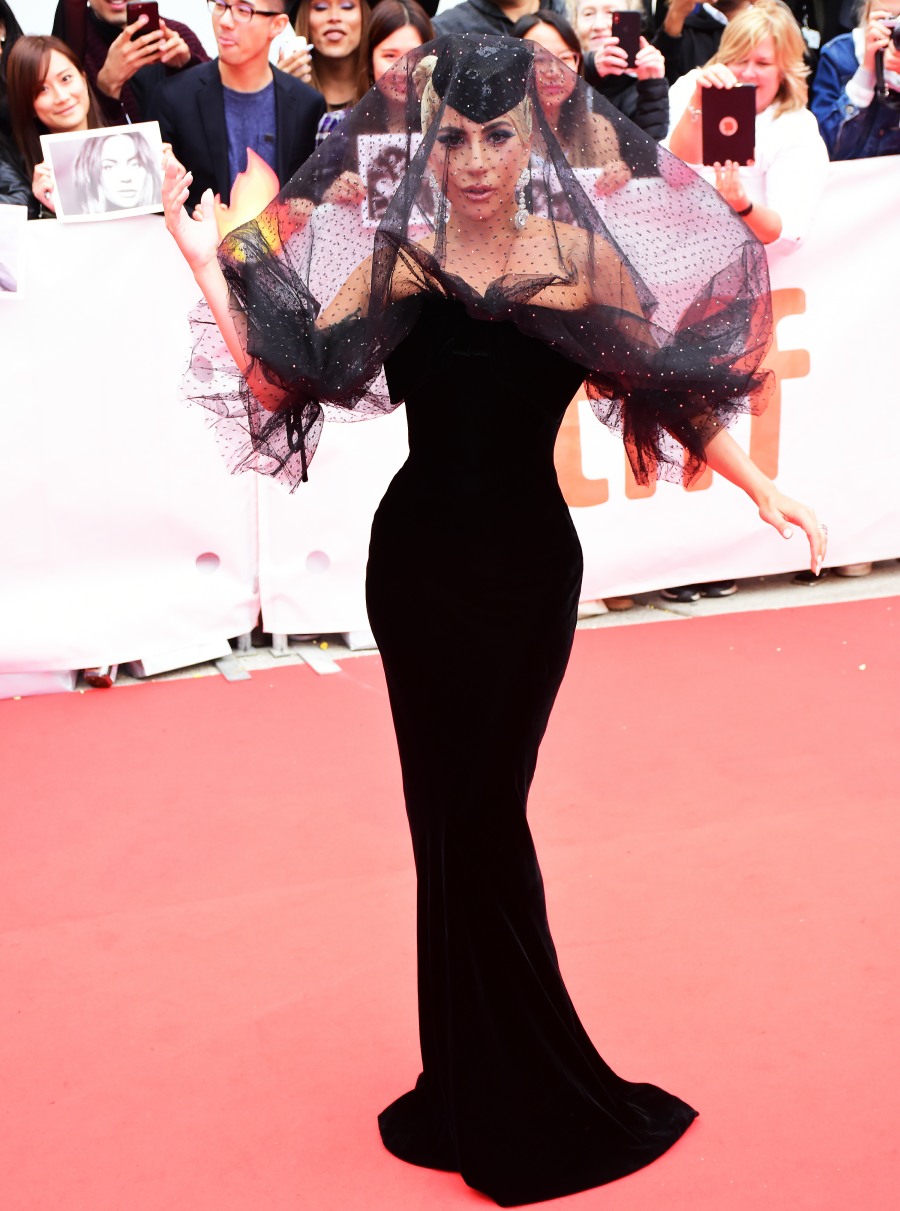 Photos courtesy of WENN.