Most celebrity couples are the subject of tabloid rumors at some point in their relationship. Keith Urban recently spoke out about how those rumors affect his daughters with actress Nicole Kidman: ten-year-old Sunday and seven-year-old Faith.
During an appearance on an Australian morning radio show on Monday, the country singer said that while he takes rumors with a grain of salt, "When you have kids it changes it because that's really hurtful to kids." He added that, "They don't quite understand, and they go, 'Why are they saying that?' and you go, 'Because it sells. It sells magazines. It's the only reason they're doing it.' That part of it is a bit rough."
While I don't recall seeing any rumors about the 50-year-old singer and his 51-year-old wife, the two were spotted happily posing for photos at the Telluride Film Festival in Colorado last week. Keith was at the film fest supporting his wife's two films, Boy Erased, co-starring Russell Crowe, and the crime drama Destroyer, which is already generating some Oscar buzz for Nicole. Keith pointed out that he found it "absurd" that stories detailing the demise of their marriage are accompanied by photos like these and calls the press who run the false reports "a bunch of wankers."
Keith and Nicole have been together for 12 years, which is quite an impressive run. He said that his family don't believe the rumors at all, telling the radio show, "They know. Everybody knows us. I particularly laugh when they go, 'An inside source,' because anyone who's close to us knows how bulls**t that is."
Earlier this month, Nicole posted a photo to Instagram of her husband working on some new music from the bathroom. She captioned the shot, "Whatever it takes to get the right sound when you're recording. Nothing like the acoustics in a hotel bathroom." Hey, I get it. I sound phenomenal when I sing in the shower. Get me on a stage and someone thinks a cat is being tortured somewhere.
I can't imagine these two are just putting on a good face. From what I can see, they've got a great relationship. Not only does Keith support Nicole's work, she's popped up at many dates on Keith's current 58-city Graffiti U World Tour. She proudly posted a photo of her husband performing at a show in Nashville and even joined him on stage in Chicago a few weeks ago. Are these things people who aren't in love do? I tend to think not. Keep on keeping on you two, don't let the "wankers" get you down.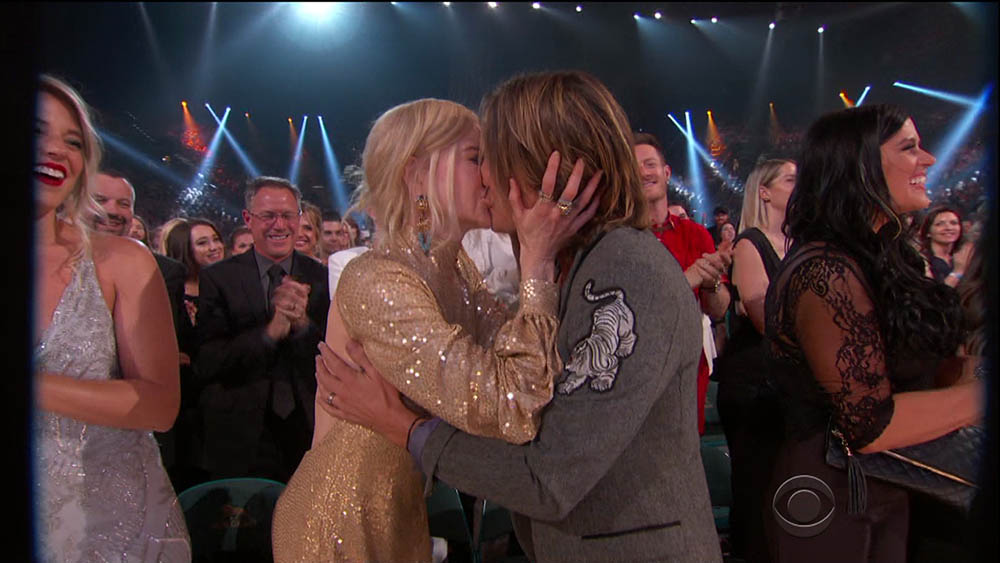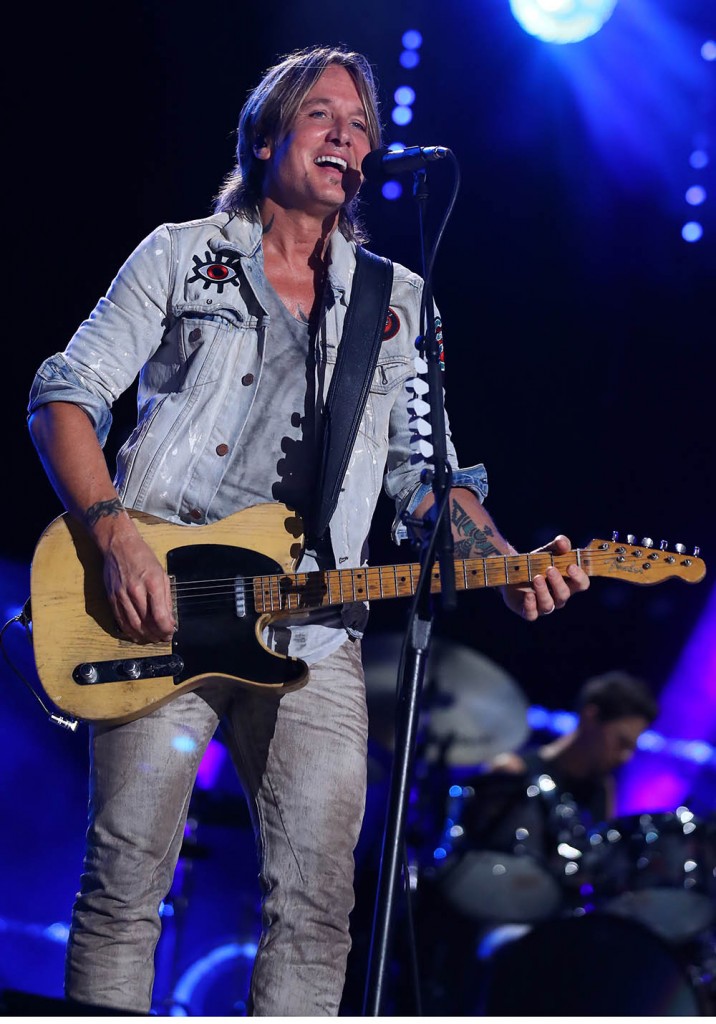 Photos: Getty, WENN, Instagram