I am an unapologetic Cher stan. I grew up watching her variety show, played with her doll and even ordered Lori Davis hair care products after seeing her in the infomercial. And, during the aerobics craze in the late 80s and early 90s, I worked out faithfully to her workout tapes. Sadly, after all of that, I never achieved that slim, Cher-like physique. Now that I'm pushing the mid-century mark, I may have to adopt a Cher-inspired workout routine because the diva looks fabulous at 72.
Cher was a guest on The Ellen DeGeneres Show on Friday. They wasted no time discussing the singer's workout secrets, which she was glad to share. Despite starring in films, recording an album and embarking on yet another tour, La Cher makes time to tone up. She told Ellen that she planks, recently challenging (and beating) TODAY's Harry Smith to a "plank-off." She added that, "once I did five minutes, but I'll never do it again."
.@harrysmith challenged @cher to a plank-off, and it was incredible. pic.twitter.com/za1W640ABT

— TODAY (@TODAYshow) September 6, 2018
Cher admitted that she doesn't work out everyday, but "a lot of times" during the week. One of her go-to exercises is the fire hydrant leg lift. She explained it to Ellen as, "So you get down on all fours…" to which Ellen jokingly asked, "Is someone else in the room?" Cher went on to describe the move, where you make your leg into an "L" shape and lift as if you were a pooch taking a whiz, stating she did three sets of 25 during a workout.
In addition, the performer loves "old fashioned" moves like squats on a power plate and confesses that she does Zumba, but opts for doing it at home as opposed to the gym.
Cher is awesome and her hard work certainly pays off. I think I'm going to have to go back to Zumba classes, like yesterday. But, watching her old "Hot Dance" routine from her 90s workout video is making me want to dust off my leg warmers and give those workouts another go. And look how she makes musical chairs seem appealing. (Side note: love him or hate him, this James Corden bit is hilarious.)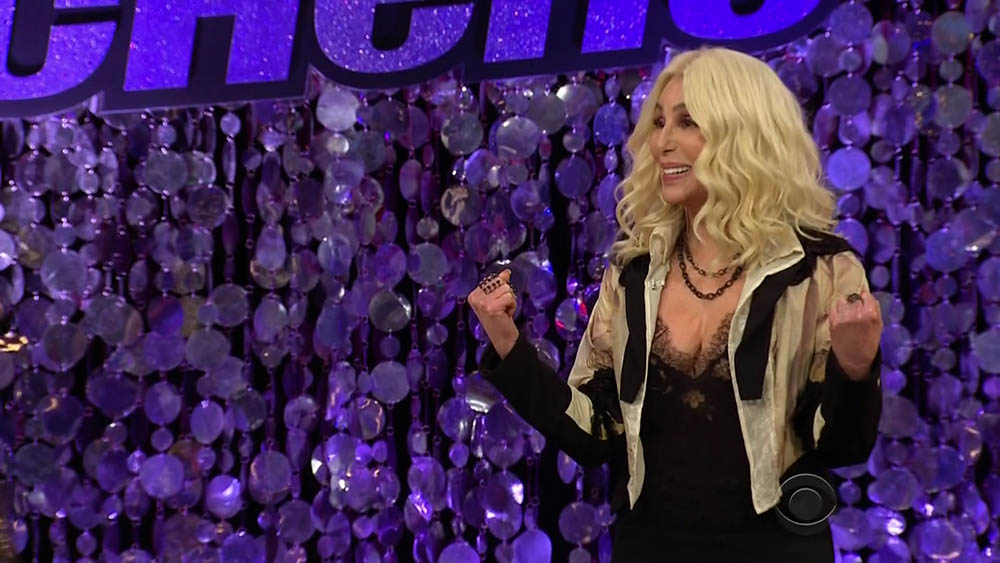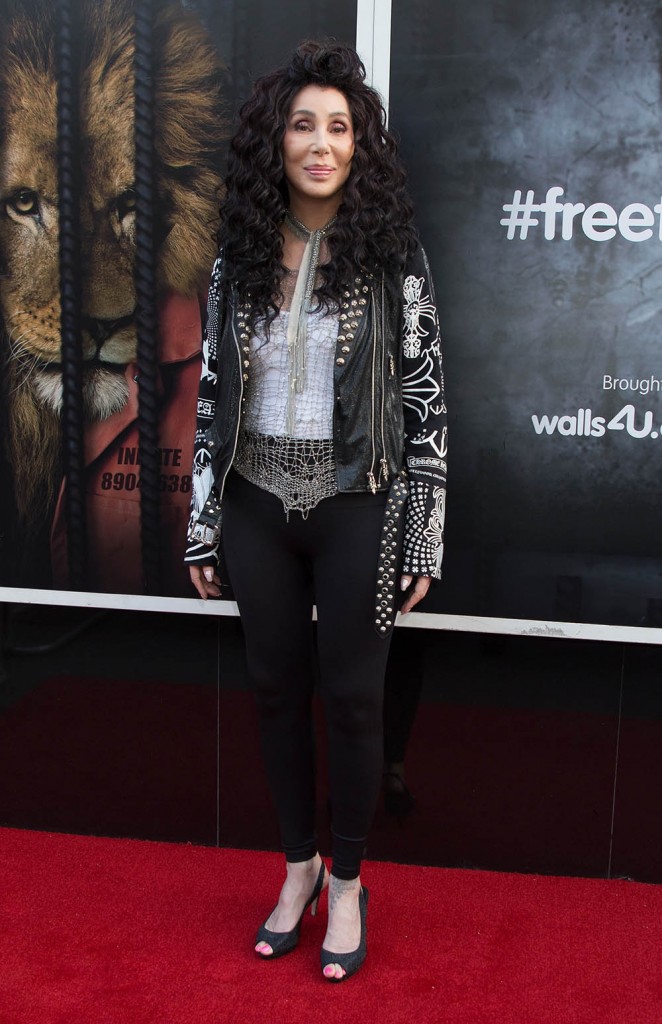 Photos: Getty, WENN