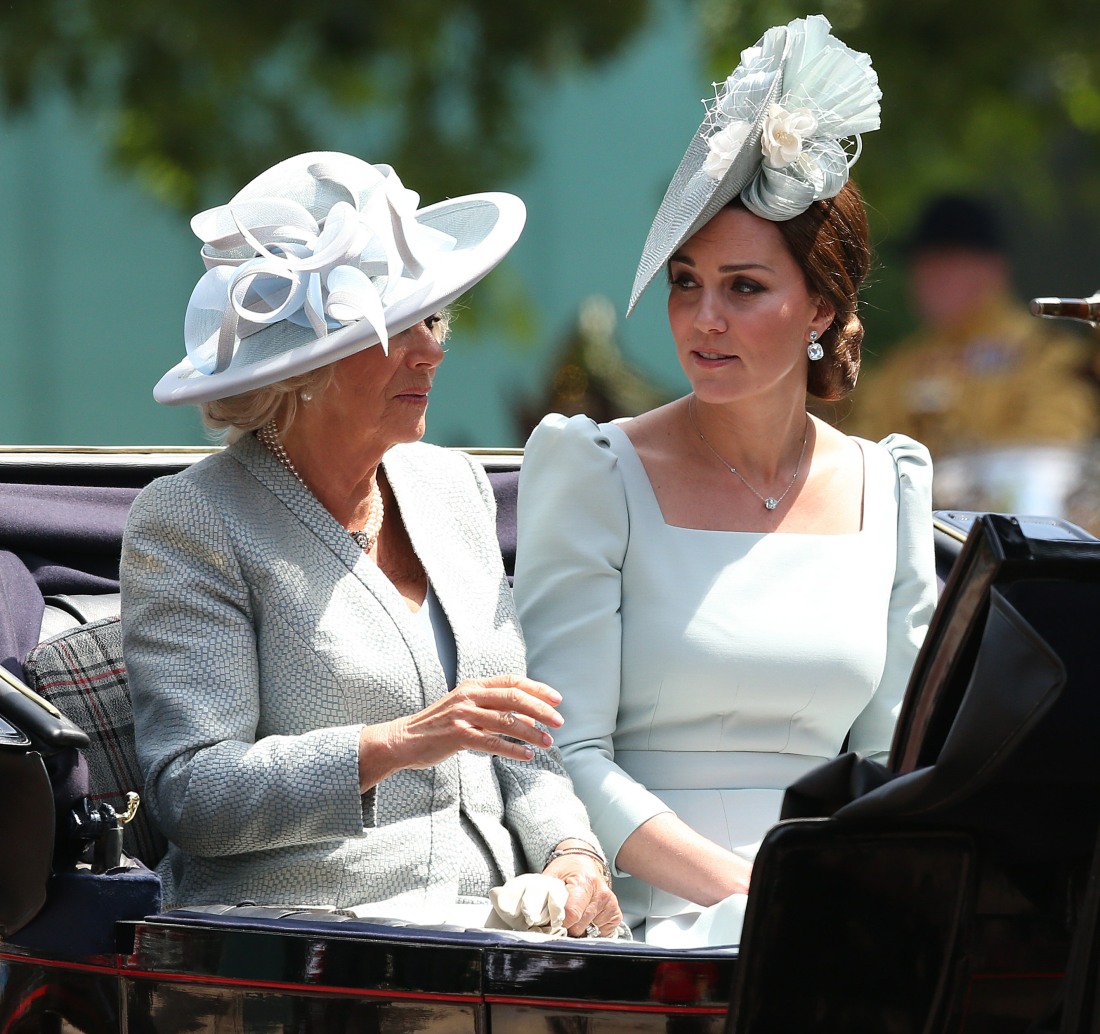 I enjoy the "soap opera" of royal coverage as much as the next person, but even I think some of these theories or reports are ridiculously absurd. It's one thing to create some kind of fictional account of how the Duchess of Cornwall used to hate the Duchess of Cambridge, but it's quite another to make this into some kind of Game of Thrones-esque battle between "queens." According to an honest-to-God royal biographer, Camilla hated Kate and tried to convince Charles to work with her to break up William and Kate while they were dating. First of all, Camilla didn't give a crap. Second of all, Kate and Camilla always got along rather well. Some highlights from this nonsense:
Author Christopher Andersen claims in Game of Crowns: Elizabeth, Camilla, Kate, and the Throne that Camilla wasn't the biggest fan of Prince William's university girlfriend, and the two women had a rocky relationship. She was said to have disapproved of Kate's non-royal background, which made her "too lowly" to marry into the family. Although the pair appear to get on well at events now, Camilla is also said to have thought Kate to be "pretty, but rather dim". The alleged rift grew so big that Camilla is said to have asked Prince Charles to convince his son to end things with the brunette beauty. The author also alleges that Camilla was jealous of Kate's growing popularity and feared the pair could eclipse her and Charles as a couple.

An excerpt from the book says: "Camilla, the quintessential Black Queen, hid in the shadows for decades, condemned as a scheming adulteress, denounced by the reigning monarch as "that wicked, wicked woman," and blamed for the death of her rival, one of the most beloved and admired figures in the world. Biding her time and tending carefully to her image, she gradually salvaged enough of her reputation to secure a place at her prince's side – and her future as the next queen. Young, gracious, smart, and stunning, the White Queen, known familiarly as just plain Kate, captured the world's imagination even before she could officially lay claim to her royal lover's heart.

"Although she lacked both the pedigree and the experience of the Black Queen, she also proved to be inordinately patient – and a cunning survivor of royal dramas and court intrigue. By marrying her Prince Charming and bearing two heirs, the White Queen cast the fate of the monarchy far into the future – perhaps as far as the next century. Beneath the surface, tensions mounted as the two queens-in-waiting protected the interests of their kings—the lackluster, benighted Prince of Wales and his wildly popular son – and their competing courts vied for the love of the people and the power that comes with it."
WTF did I just read? What is this nonsense? I'm just writing this to point out a few things – Camilla and Kate aren't best friends or anything, but they get along. The issue between these couples has always been between Charles and William. Camilla and Kate avoid Will & Charles' drama like the plague. The only thing I'll give Anderson is that Camilla probably did think Kate was "pretty but dim." Camilla thought the same of Diana, that Diana would be easy to manipulate, and maybe Camilla thought the same of Kate – that Kate would be a doormat, that Kate would follow the rules and not ruffle any feathers. But all this Black Queen and White Queen stuff is ridiculously over-the-top. Literally no one thinks like that.
Here are some photos of William at an event today, and at a Tusk Trust event yesterday. What's funny is that he never cared what his father or Camilla thought about Kate. If Charles and Camilla had tried to break up Will and Kate, William probably would have proposed to Kate sooner just to spite his father.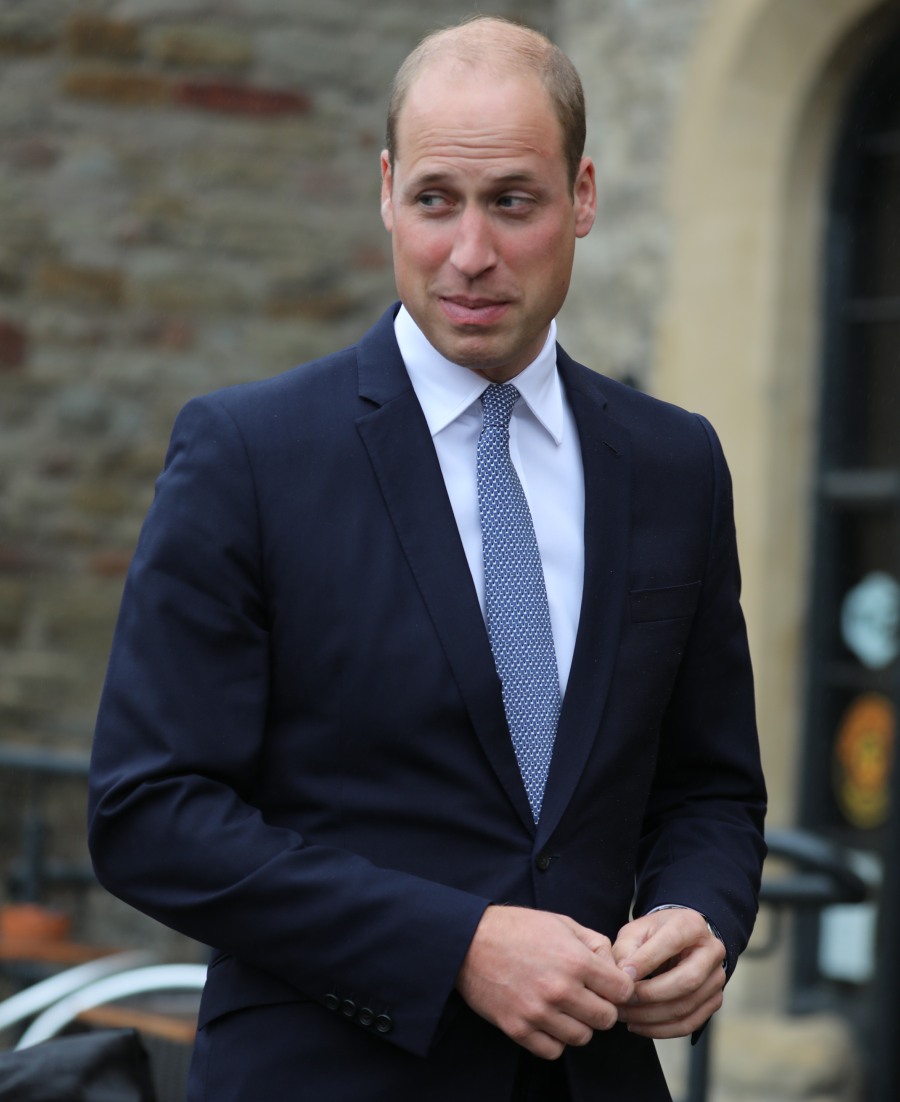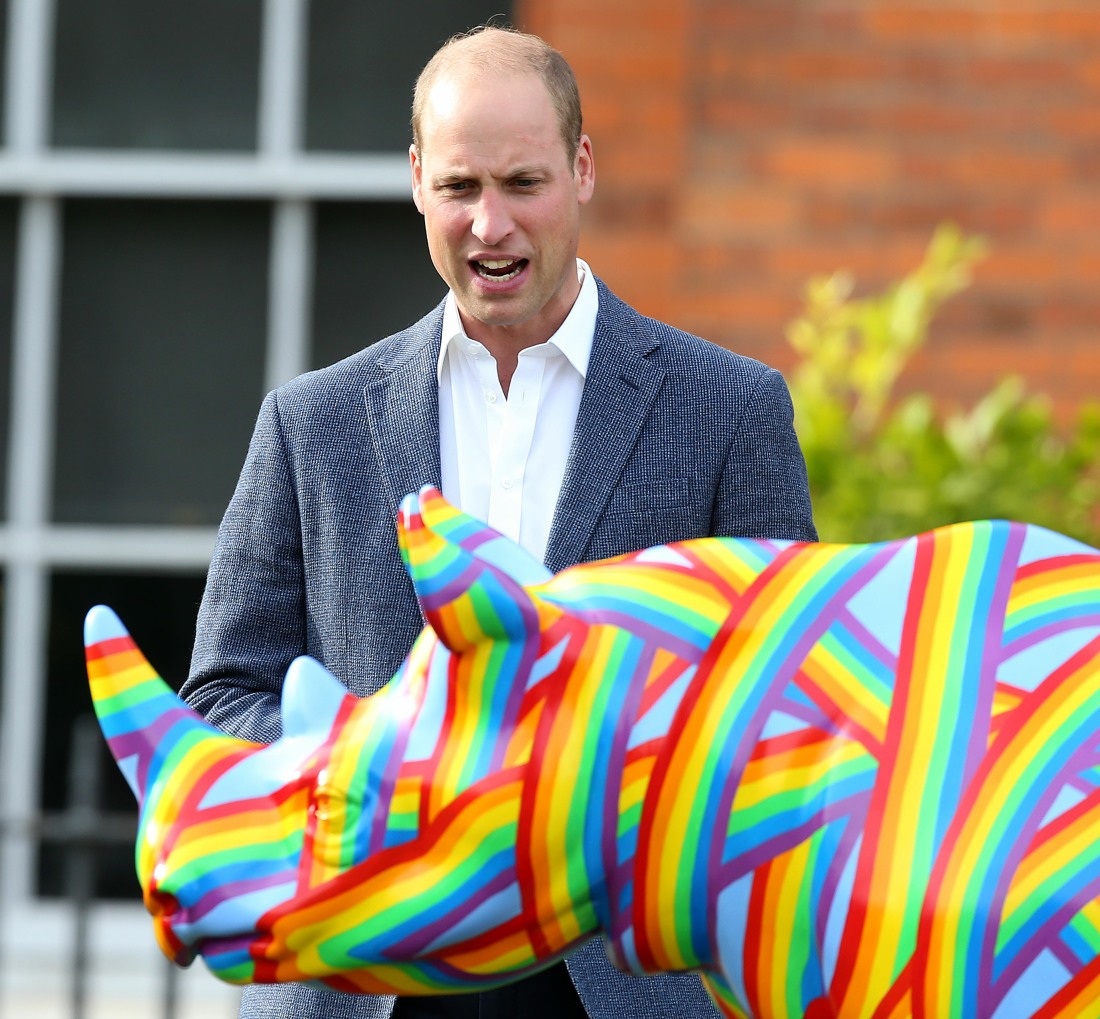 Photos courtesy of WENN.