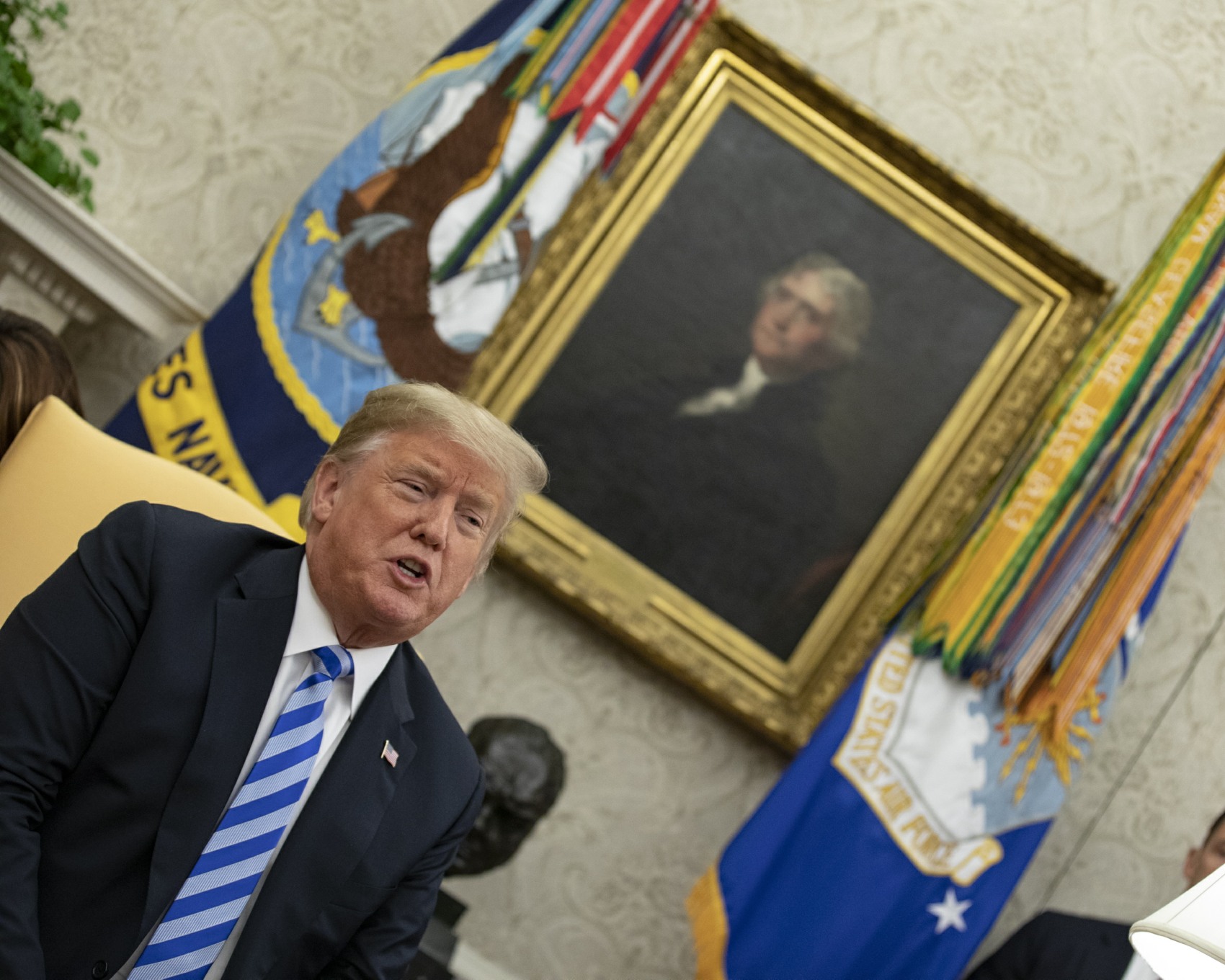 In the next 24 hours, the first waves of Hurricane Florence will begin to make landfall in the Carolinas. Let me tell you this: all of us here in the Southern/Mid-Atlantic region are terrified. This is the biggest hurricane to make a direct hit on our neck of the woods in years. Usually, Virginia gets left out of all of the big weather events except for flooding. And I think it will be the same with Florence this time: the hurricane will devastate the coast, and then it will just dump a ridiculous amount of water on North Carolina and Virginia as it churns and stalls out inland. Do you see what I did there? I talked about what I think will happen with some depth, trying to respect the enormity of what's going to happen to this area in the coming days. Donald Trump can't do that. He can only do this:
"It is tremendously big and tremendously wet, tremendous amount of water " #HurricaneFlorerence pic.twitter.com/rjj1DAgRkT

— ALT- Immigration 🛂 (@ALT_uscis) September 11, 2018
Tremendously Big and Tremendously Wet. With the kicker of a "tremendous amount of water." Granted, all of the meteorologists are trying to sound the alarm of just how much flooding there will be with Florence. But Trump's little pea-brain (or pee-brain) can only fart out the word "tremendous" a million times and brag about how wet this hurricane is going to be. MY GOD.
That wasn't even the dumbest thing Trump did on September 11th. He also did this:
.@realDonaldTrump First Lady Melania Trump greet supporters as they arrive in Johnstown, PA to attend the Flight 93 September 11 Memorial Service in Shanksville, PA pic.twitter.com/SRMBvlDLKJ

— Doug Mills (@dougmillsnyt) September 11, 2018
Yes, that's Trump double-fist-pumping on his way to *checks notes* the hallowed ground where Americans gave their lives to stop the terrorists from flying United 93 to Washington to crash it into the White House. Those Americans TOOK A VOTE in the back in the plane about whether to do something. They made a plan involving the refreshment cart and they literally fought the terrorists in hand-to-hand combat. They were trying to break into the cockpit when the plane went down. The Americans on that flight were heroes deserving of all the remembrances and respect we have to give. And Donald Trump thinks he's at a MAGA rally and everyone is there for him.
And that's not all, folks. He also bragged about his response to Hurricane Maria last year, after the federal government lied for months about the real death toll, which is now estimated to be 2,975. Nearly 3000 people died because of the Trump administration's awful response to Hurricane Maria, and here he is talking about how everything was "incredibly successful."
BREAKING: President Trump says federal gov't is "ready" for Hurricane Florence, and reflects on what he describes as "incredibly successful" response to Puerto Rico hurricane disasters in 2017 – "one of the best jobs that's ever been done." pic.twitter.com/7OWOcsCdP8

— MSNBC (@MSNBC) September 11, 2018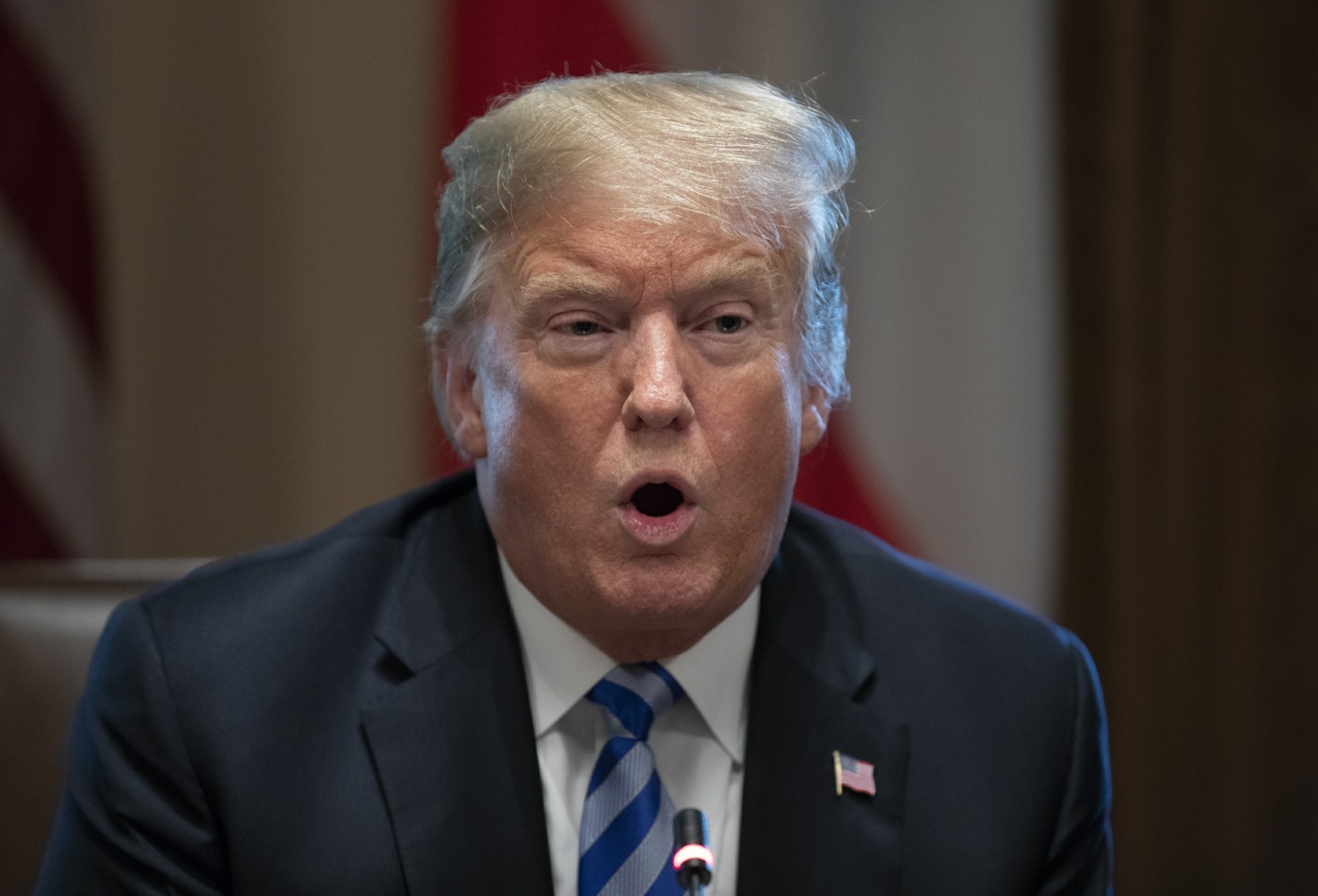 Photos courtesy of Avalon Red.