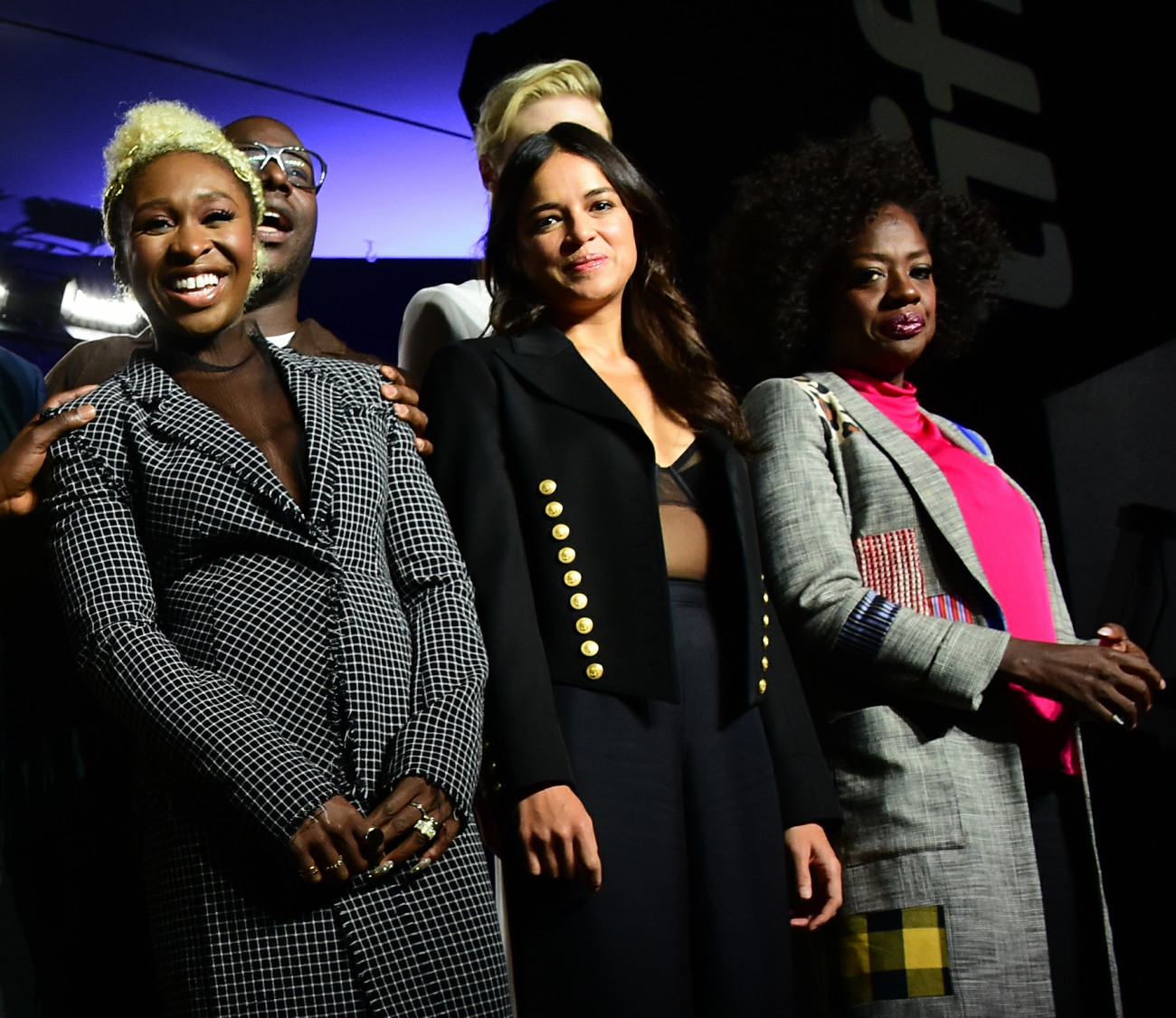 In the coming months, we're going to be force-fed a massive Oscar campaign for A Star Is Born. I get that. But can someone spare some coins for an Oscar campaign for Widows? I'll admit it, I heard great things about Widows as a project before I even watched the trailer. Widows is directed by Steve McQueen, best known as the British director of 12 Years a Slave. McQueen put together an absolutely insane ensemble featuring Viola Davis, Liam Neeson, Michelle Rodriguez, Elizabeth Debicki, Cynthia Erivo, Colin Farrell, Robert Duvall, Brian Tyree Henry and Daniel Kaluuya. The premise is that Viola, Cynthia, Michelle and Elizabeth's husbands are a team of criminals who get killed during a heist, so the widows have to join up and pull off another heist to pay off their debts. Here's the trailer:
I NEED THIS INJECTED INTO MY VEINS. Everyone is talking about the fact that no one would have expected Viola Davis to anchor an action-drama, but once you see it on-screen, it makes perfect sense and she's incredible in it. Anyway, Uproxx did a good interview with Steve McQueen where he talked all about putting the film together and how much he loves all the actors he got to work with. He makes special mention of Michelle Rodriguez and how he was told that he shouldn't hire her because she has a reputation of being "difficult."
One reason why I love actors is these people portray humanity. They take so much risk to show up, and to be who we are. And I just, I'm so in love with them and to collaborate with an actor, to encourage them, to help them produce something that maybe they didn't even know they could possibly do, and also inspire me? Boom. Loving it. That's what it's about. For me, the movie is about a rollercoaster ride. It's a rollercoaster ride. But, on the rollercoaster ride, it's from A to Z. You stop at certain locations which tell us about the environment we're in and the predicament these women have to challenge in order to get to their destination. I want to tell you something as well…

Take Michelle Rodriguez. People told me not to work with her. Because she's "difficult." She's this and that. "Don't work with her. No, no don't work with her." But people say that about me. If you're a white director, they call you a perfectionist. Me, they call difficult. So I didn't pay any mind to what people say about Michelle, because I had to find out for myself. I offered her the role and she said no. She said that she didn't want to be the character. The character was subservient to men. She didn't want a situation where she was beholden to a man. She said no and I did a lot of auditions of other actresses, but for me it wasn't working.

… I even sat down with her in a café in LA and we hit it off like a house on fire immediately. It was kind of funny because, what's interesting about Michelle is, I'm interested in easy people. She is just amazing as an intellect and what she's interested in, she's so curious and so tenacious as a human being. When I met her, I thought, "Oh, I understand what they mean by difficult." She's always asking questions to herself, difficult questions. And trying to answer them. Bring that here! I want that! I have the same reputation so it's nonsense. Again, when people say things about people, one has to find out themselves. That's it. That's what it is.
I think that, in a nutshell, is why so many actresses and so many artists of color seem to fade away after they do have some success in the industry – there are whisper campaigns against them, directors are "warned" that so-and-so is "difficult." I think Michelle is difficult in that she's got an artistic temperament and she's passionate and not cookie-cutter. If she was a white dude, those qualities would be heralded. But because she's a Hispanic woman, directors are warned not to work with her. I'm glad McQueen followed his gut.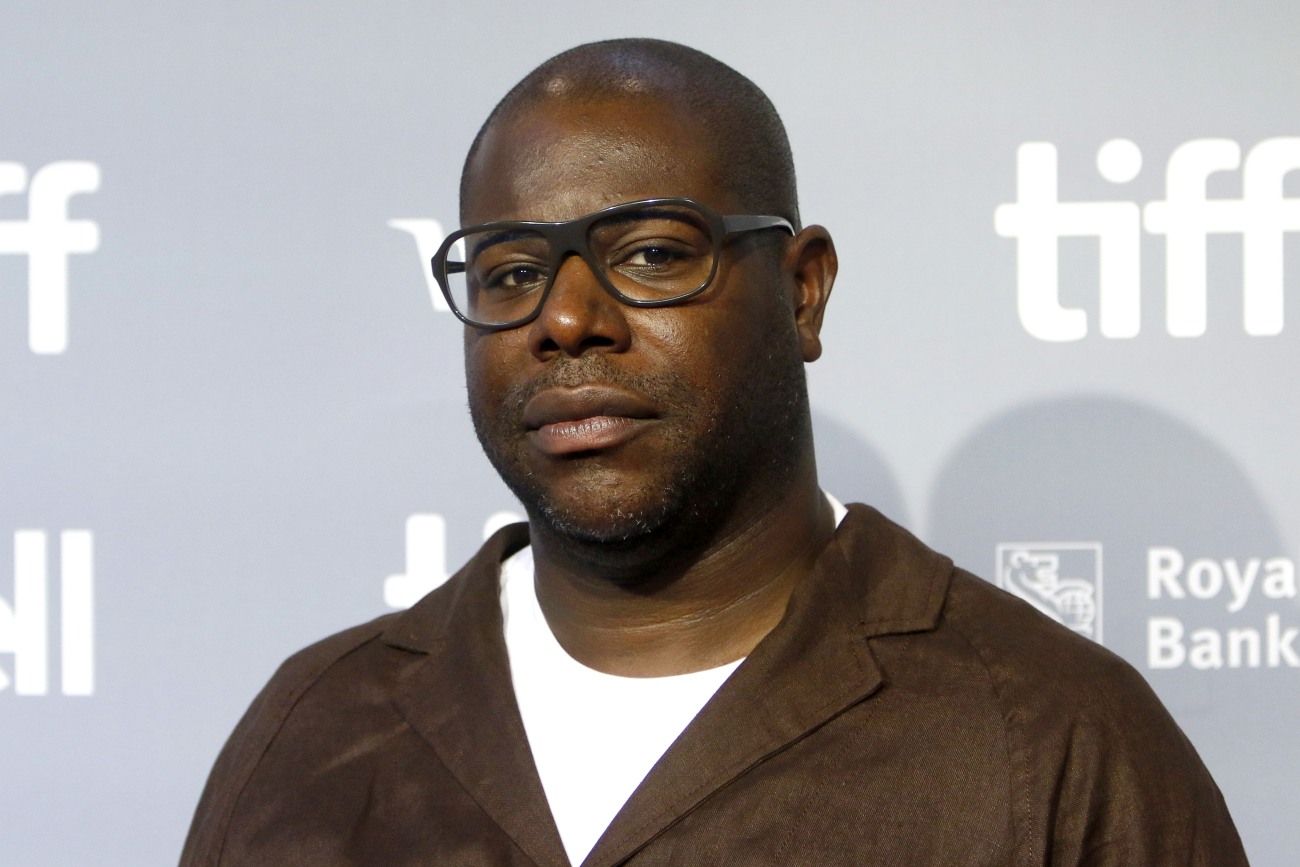 Photos courtesy of WENN.