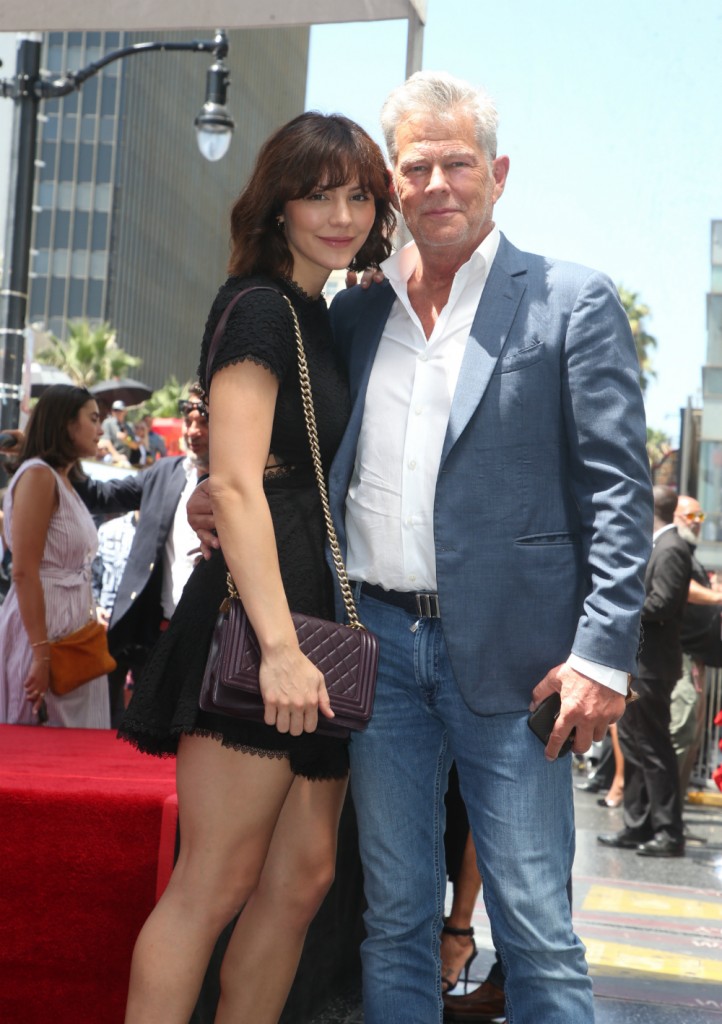 David Foster and fiancée, Katharine McPhee, were interviewed in the latest People Magazine about their relationship and engagement. The article is framed as if this is the first time they've spoken about it but I feel like they haven't shut up about their relationship since they got engaged. I guess David's hasn't addressed it in print yet, though. For his first State of the About to be Union, David decided to focus on how right this relationship is because of how long they've had a "connection." So he's trying to pluck our heartstrings by reminding us his betrothed was only 22 – and he was still married – when he first felt connected to her. Huh… that's an interesting tactic.
Katharine McPhee and David Foster have tunnel vision when it comes to their relationship. Their focus is on one another.

That connection was on full display during Celebrity Fight Night in Italy on Sunday, where McPhee performed "I Can't Help Falling In Love with You" with Andrea Bocelli and barely took her eyes off of Foster, who accompanied on piano.

"A few years ago I told you she was the one," Bocelli told Foster just before the duet, to which he responded, "You were right."

"We genuinely love and respect each other and have for a very long time," says McPhee. The pair first met in 2006 when Foster mentored her and other contestants on Season 5 of American Idol.

"She didn't catch my eye on the first day because I was so busy trying to do my job," says Foster, who went on to produce McPhee's first single. "But," he adds, "the reality is that in the last 12 years I've always had a connection with her."

What began "on a friend basis" says McPhee, later transformed into a romance that took them both by surprise. "There are just a lot of things when you look at the history of our relationship, neither of us could have written it. I would never have imagined that this would be our future together."
Cheers to them if they're happy but I always side-eye a couple that goes on the offensive with how incredibly connected or in love they are. If they feel they have to convince us, my guess is they aren't totally buying it themselves. Besides, why did they go to such efforts to convince us they weren't a couple only to crow about it now? But that's their angle, I guess – David's happy, Katharine's happy, David's daughters are happy for them – they're all just so happy, dammit, so stop judging, you Judgey-McJudgers! Except that I wasn't judging at first, but now I suspect a smokescreen.
I don't generally get too worked up about May/December romances but it weirds me out when they've known each other since one of them was underage. Technically Katharine doesn't fit because she was an adult, albeit young, when they met. But still, it makes David look predatory, especially given he was her producer at the time.
And, what's the deal with Andrea Bocelli telling David, "a couple of years ago" that Katharine was the one? Haven't they been a couple for just over a year? Hmmm…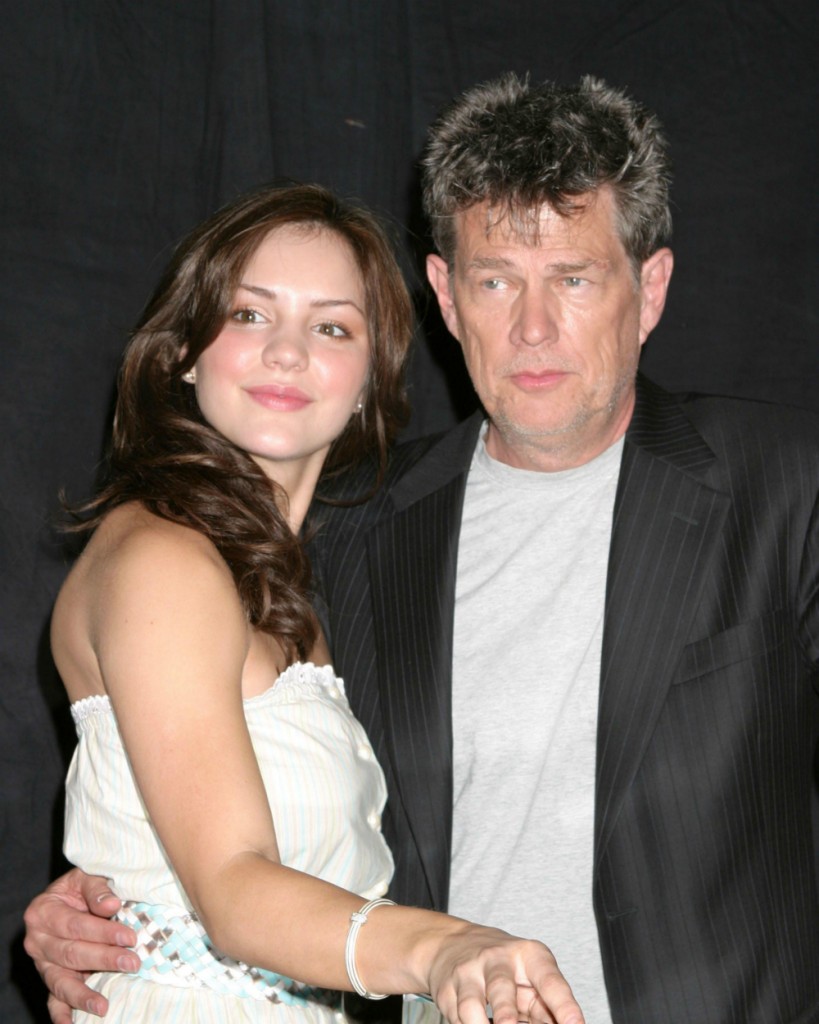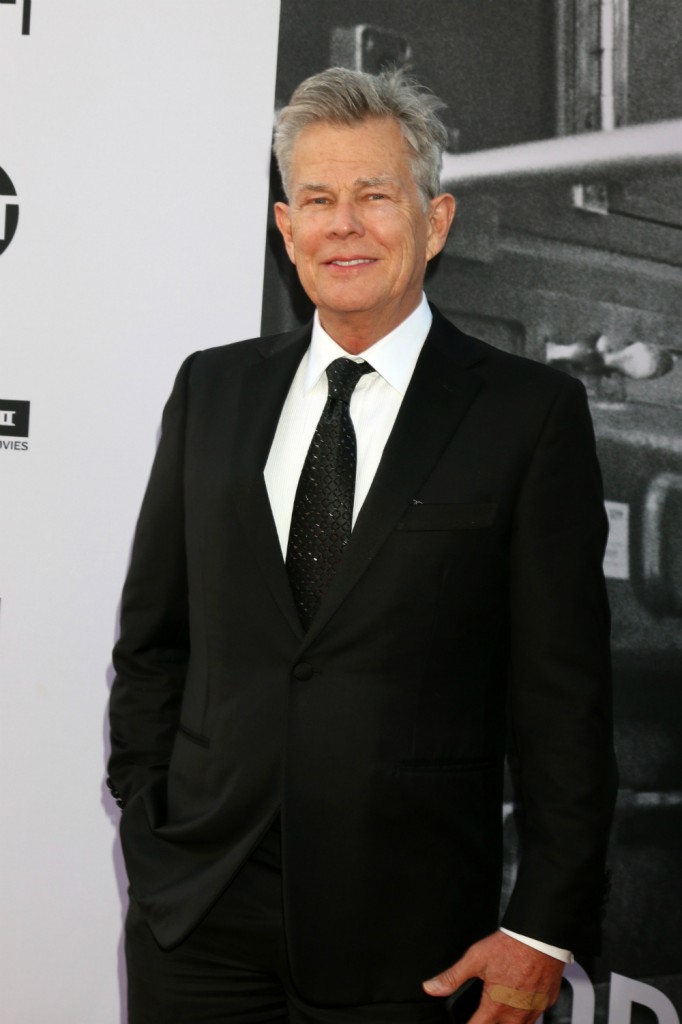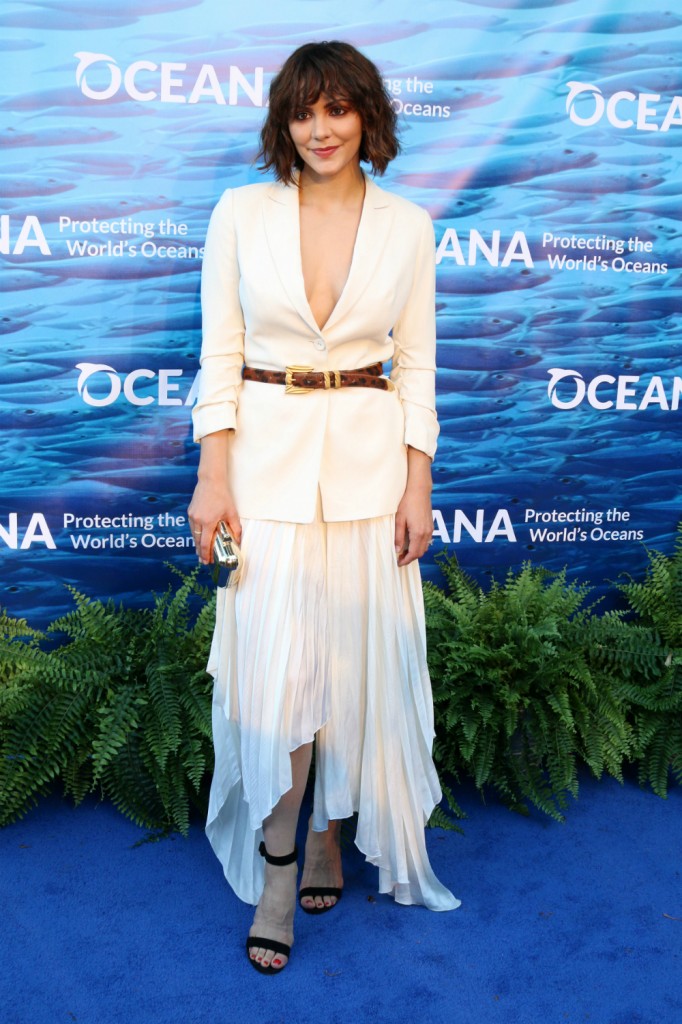 Photo credit: WENN Photos