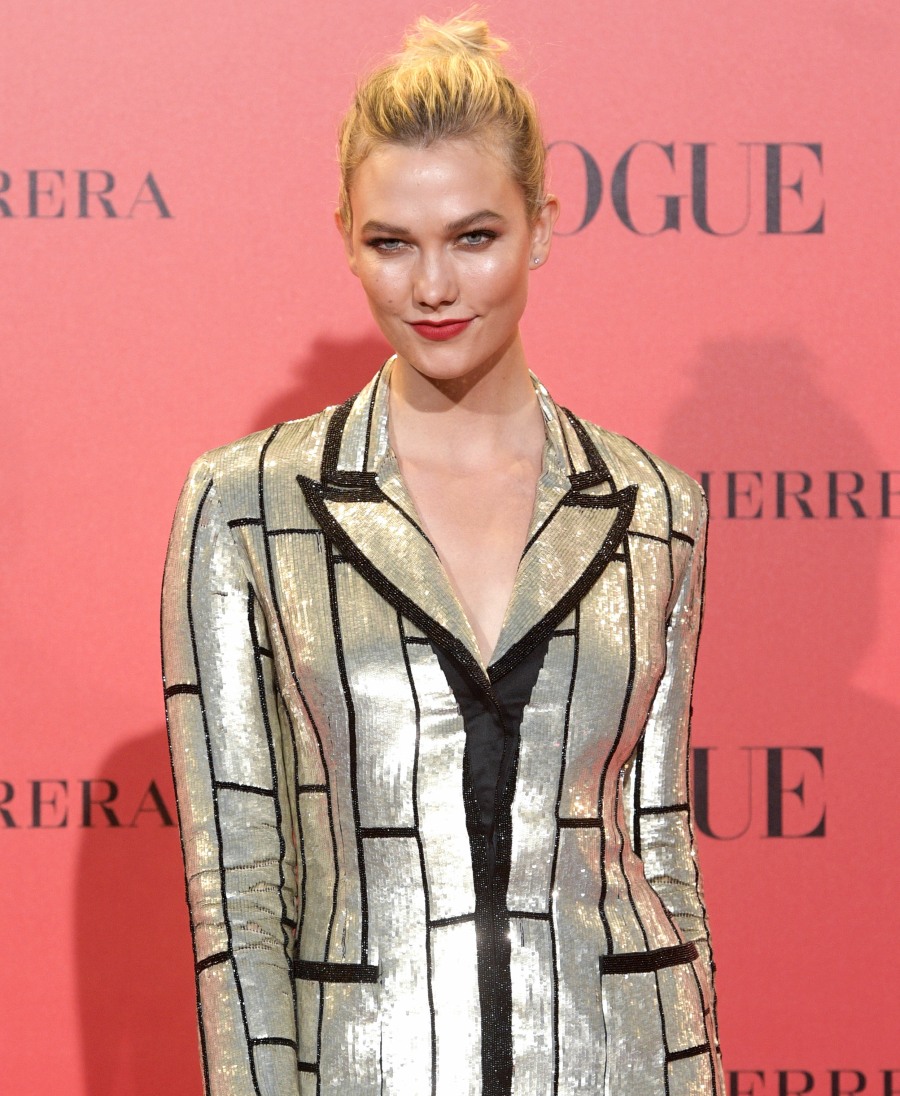 Just my opinion, but Karlie Kloss's interviews are usually pretty boring. Karlie is smart, and she knows how to give non-committal, no-drama quotes. Even though I suspect her life is very dramatic, she efficiently maintains her completely normal-boring-girl persona in public. All that being said, I enjoyed Karlie's new profile in Vogue. She chatted with Vogue to promote her Kode with Klossy initiative, where she's providing scholarships, summer camps and classes to get girls into coding and science. But she talks about more than that – she chats about her engagement to Joshua Kushner, and politics and a lot of other stuff. You can read the full piece here. Some highlights:
She was a STEM girl: "I always identified myself as a girl who was good at math and science… I always thought, Well, I'm not artistic; that doesn't come easily to me. And it's funny that I had to learn the language of fashion because of my job, but it was hard for me."

Her early modeling days: "I started taking birth control, and my body became more womanly—hips and thighs appeared," says Kloss, who went from a size 0 to a size 4/6 over the course of a year. "I started losing jobs; I wasn't getting booked for the runway; designers stopped working with me. It felt as if my world had been turned upside down…. I'd always measured myself against Gisele—to me she was the pinnacle of modeling success—and that was not productive. That's when I had a breakthrough: I realized it was time for me to do me, to embrace the things that make me who I am."

How Joshua Kushner proposed: "The proposal was romantic and sweet. We spent the weekend in upstate New York, just the two of us."

On the association with the Kushners & the Trumps: "At the end of the day, I've had to make decisions based on my own moral compass—forget what the public says, forget social media," she says, neither confirming nor denying the conversion rumors. "I've chosen to be with the man I love despite the complications. It's frustrating, to be honest, that the spotlight is always shifted away from my career toward my relationship. I don't think the same happens in conversations with men."

She wants you to know that she's still a Democrat: Kushner has been described as a lifelong Democrat, raising hundreds of millions for Oscar, the Obamacare start-up. He also attended the March for Our Lives gun-control demonstration in Washington, D.C., with Kloss earlier this year. "Josh and I share a lot of the same liberal values that guide our lives and the things we stand for," says Kloss, who Instagrammed about Hillary Clinton—#ImWithHer—during the last election. "We've really grown together personally and professionally. Josh knows that I'm just a nerdy, curious human being. I think that's why he loves me. We have each other's back."
I do think Joshua is legitimately more liberal than his brother, and maybe this is some indication that the Kushner family is sort of cutting ties with Jared. I mean, I think when all is said and done, Jared is definitely going to be arrested and charged with crimes. What I always think about is… could I do that, though? If your future brother-in-law was someone like Jared Kushner, could you go through with the wedding? You can talk about how it's just about Karlie's love for Joshua and in an ideal world, I'm sure that would true. But… I'm not sure I could do it. I also think this is too cute by half: "It's frustrating, to be honest, that the spotlight is always shifted away from my career toward my relationship. I don't think the same happens in conversations with men." Baby girl, your sister-in-law is going to be Ivanka Trump. OF COURSE WE'RE TALKING ABOUT IT.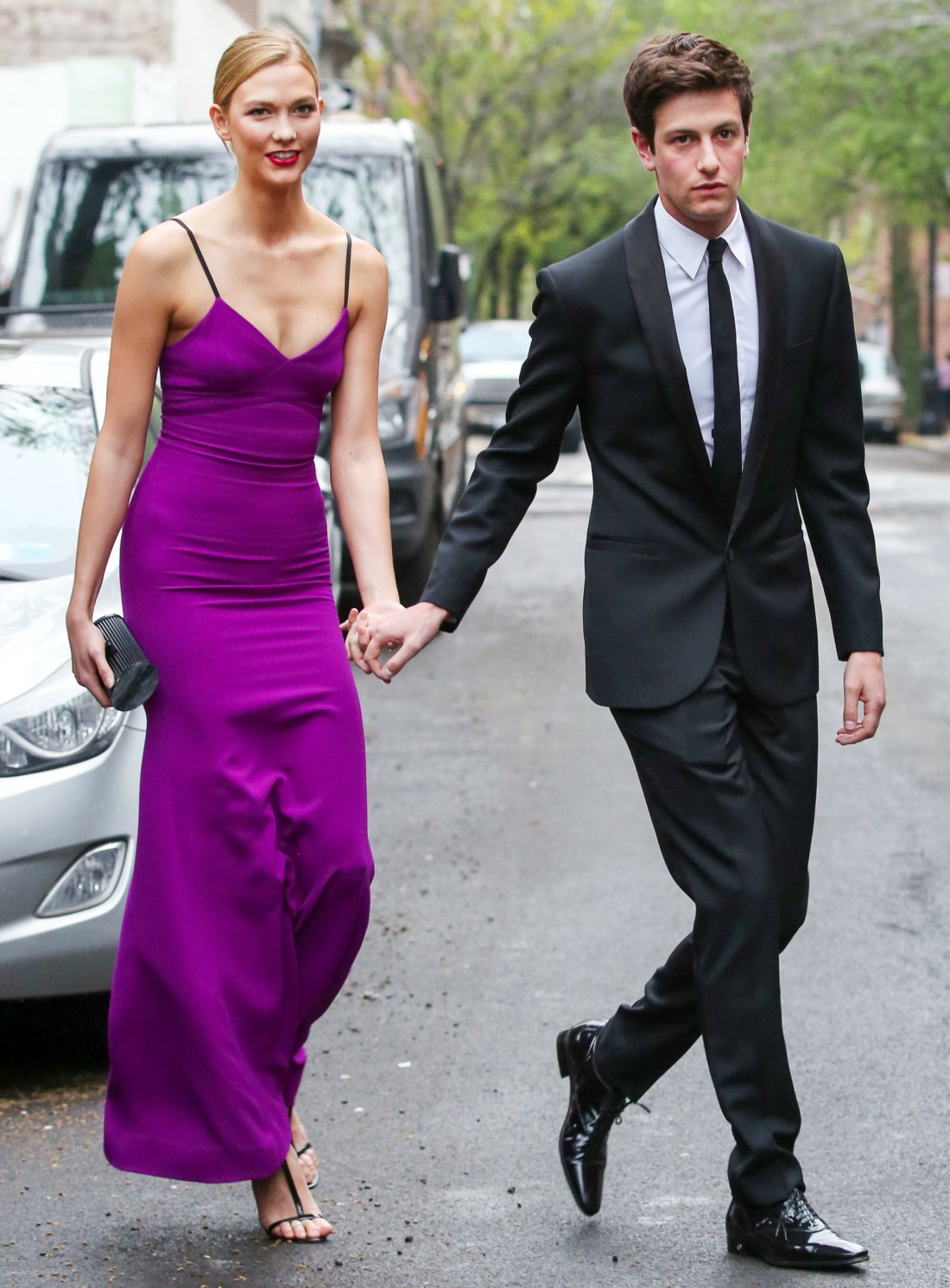 Photos courtesy of WENN, Backgrid.