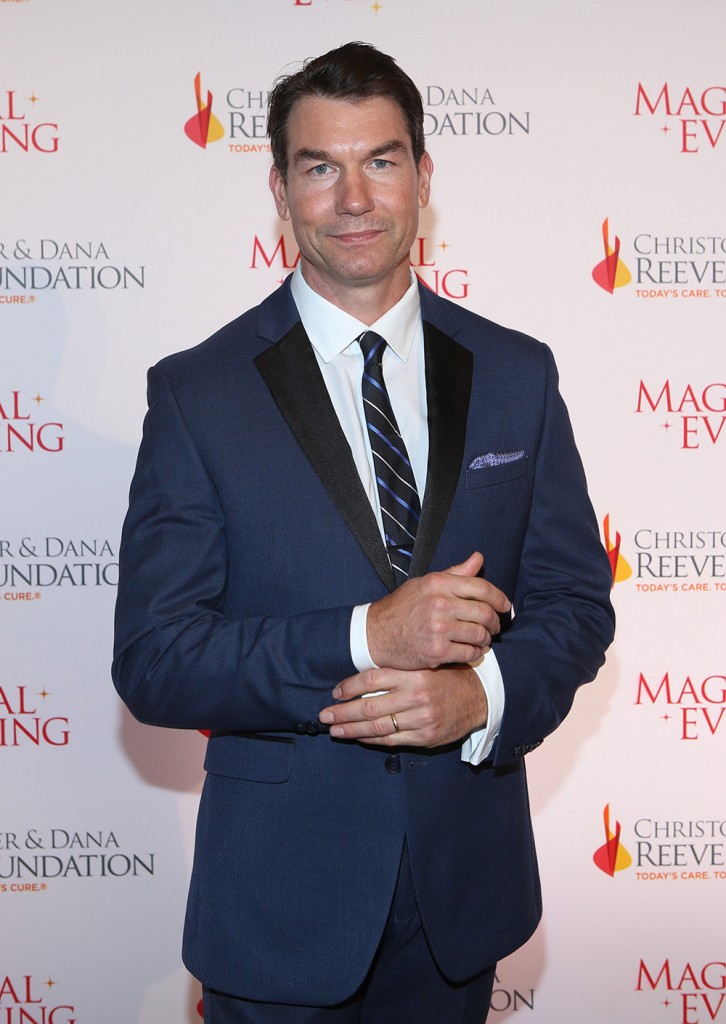 Jerry O'Connell is getting ready to debut his new talk show on Bravo, titled Play by Play. The show's original title, Real Men Watch Bravo, was deemed not inclusive.
In advance of the show's September 24 premiere, the 44-year-old actor shared some fun facts about himself with US Magazine. Among the revelations Jerry shared are that he went to NYU film school and dropped out of law school. He also said that his nine-year-old twin daughters with wife Rebecca Romijn, Charile and Dolly, were named after Jerry's brother and Dolly Parton.
Jerry, of course, also said that he and Rebecca watch Bravo "every night" and have been known to "freak out" at the sight of a real housewife. He also revealed that he's a cat guy. He and Rebecca do have three big dogs, but he also told the magazine "I was never a cat person until my wife adopted two. Now I love them and they sleep on my head every night." Kids, dogs, cats… it sounds like their house is very busy.
As for the new show, the first trailer has been released, and it's just like Jerry described it. In the spot, he says, "I know you. You say you're watching sports when you're actually watching Vanderpump Rules. You told everyone you curled 100 lbs. when you're actually curling Padma Lakshmi crowning the new winner of Top Chef."
The new show will feature Jerry and a panel of male celebrities and comedians, discussing Bravo shows and (I hope) other topics. Among the guests for the show's initial three-episode run are Esquire's editor-at-large Dave Holmes, UFC fighter Brendan Schaub, and TV host and comedian Michael Yo. Rebecca will also pop in from time to time to lend a different perspective. I am decidedly not a cat person, but I'm okay with people who are. The show's not really blowing up my skirt, but I'm not a huge Bravo fan. I still might give it a try because Jerry is just so likeable.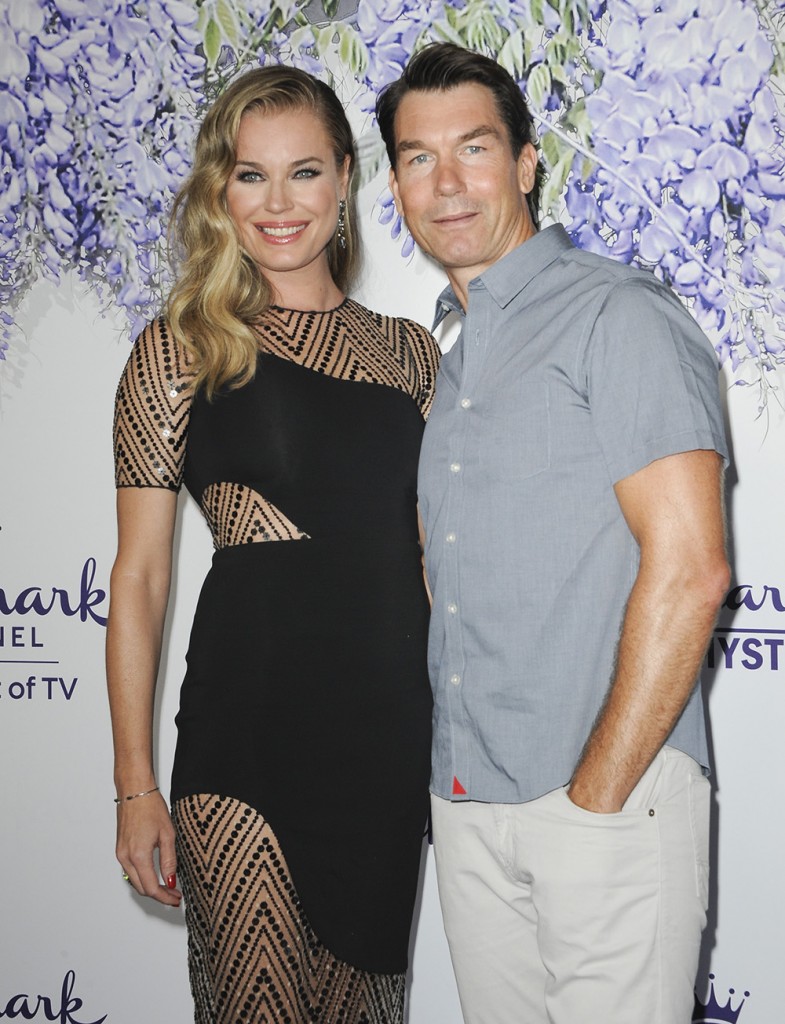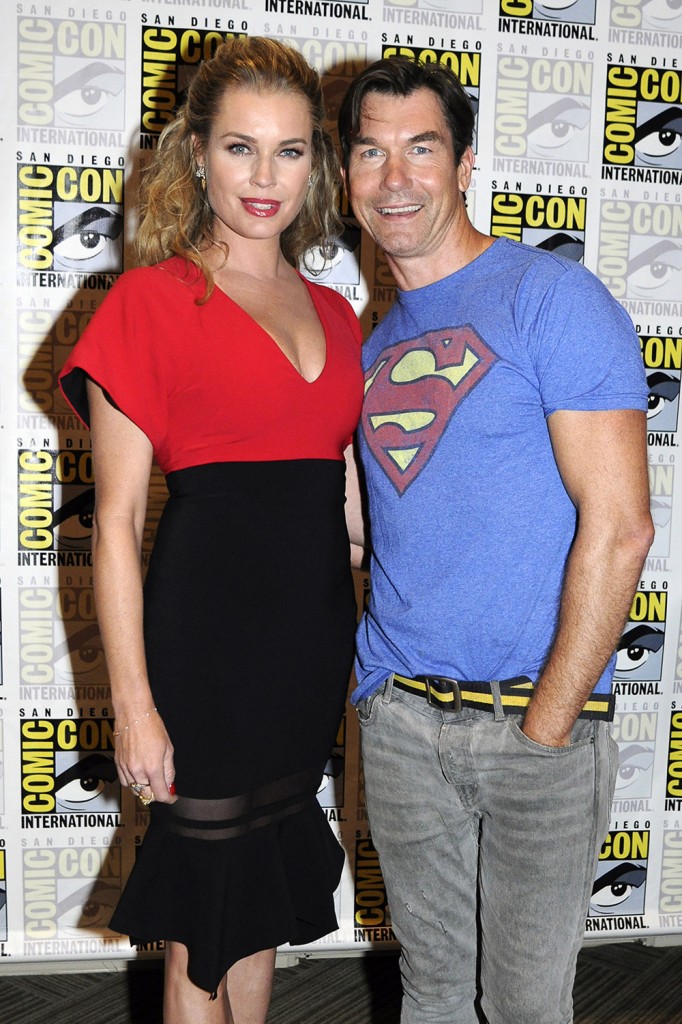 Photos: Getty, WENN