In April of this year, Richard Gere quietly married his girlfriend of a few years, Alejandra Silva. Gere is currently 69 years old and Alejandra is 35. In August, it was widely reported in the Spanish press (Alejandra is Spanish) that they were telling friends and family that they were expecting their first child together. Both Richard and Alejandra have sons from previous marriages – Homer Gere is 18 years old now, and Alejandra's son Albert is five years old.
Well, here's the confirmation: Alejandra is expecting, her bump is being blessed by the Dalai Lama. Alejandra posted the Instagram above over the weekend. Gere is a practicing Buddhist and he's BFFs with the Dalai Lama. I would have thought that Alejandra would probably be Catholic, but I guess she's down for hanging out with Dalai Lama now that's Mrs. Gere.
A source told People Magazine that Alejandra and Richard actually knew each other for "over a decade" before they began dating in 2014. I get the feeling that Alejandra comes from money, for whatever that's worth. Like, I think she and Richard have been running in the same wealthy, international-celebrity circles for years. I also get the feeling that Richard enjoys being a stepdad to little Albert. Anyway… Richard is close to 70. I'm not going to go on and on about it, but… I couldn't do this, start raising a baby with my 70th birthday looming.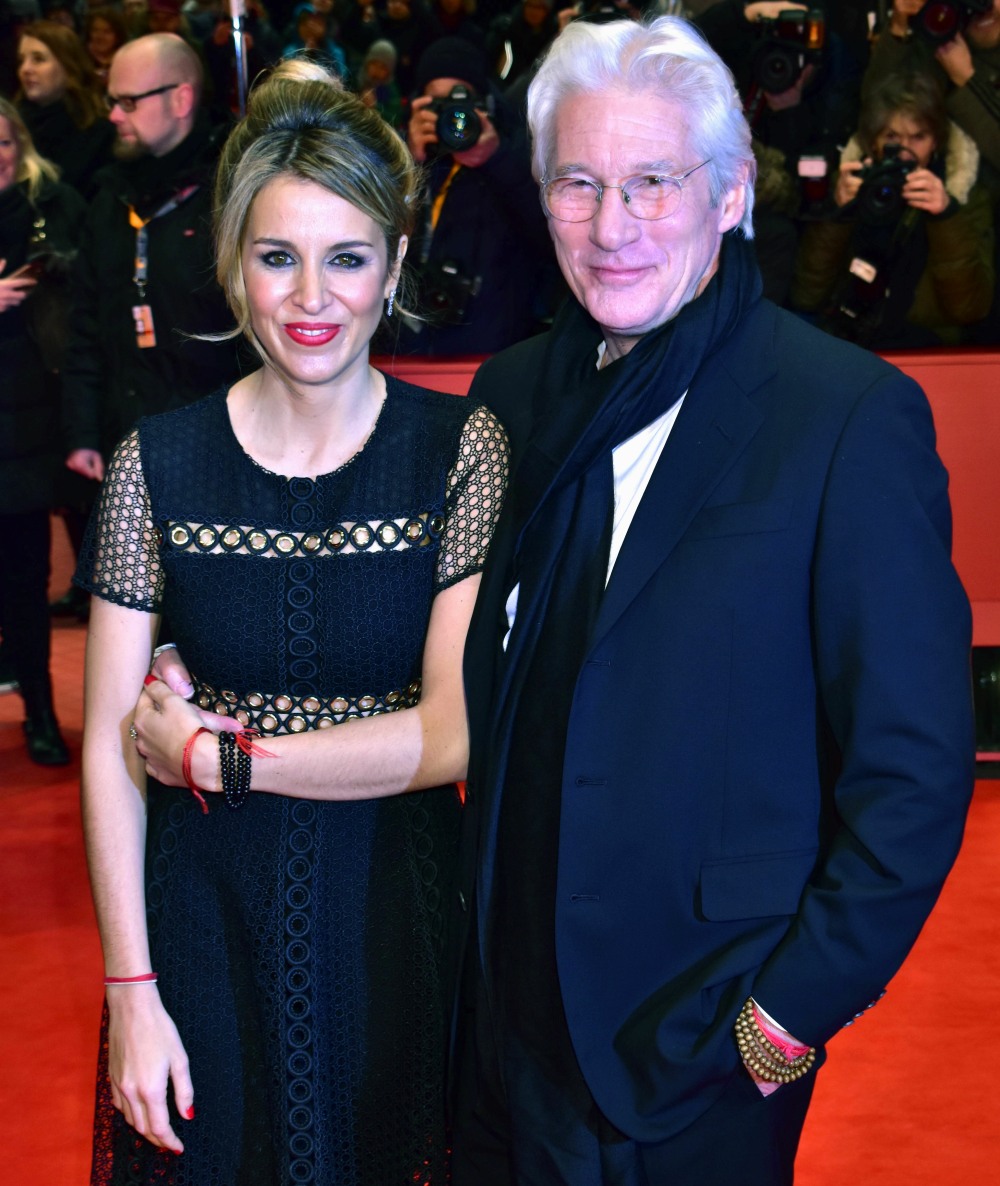 Photos courtesy of Instagram, WENN.