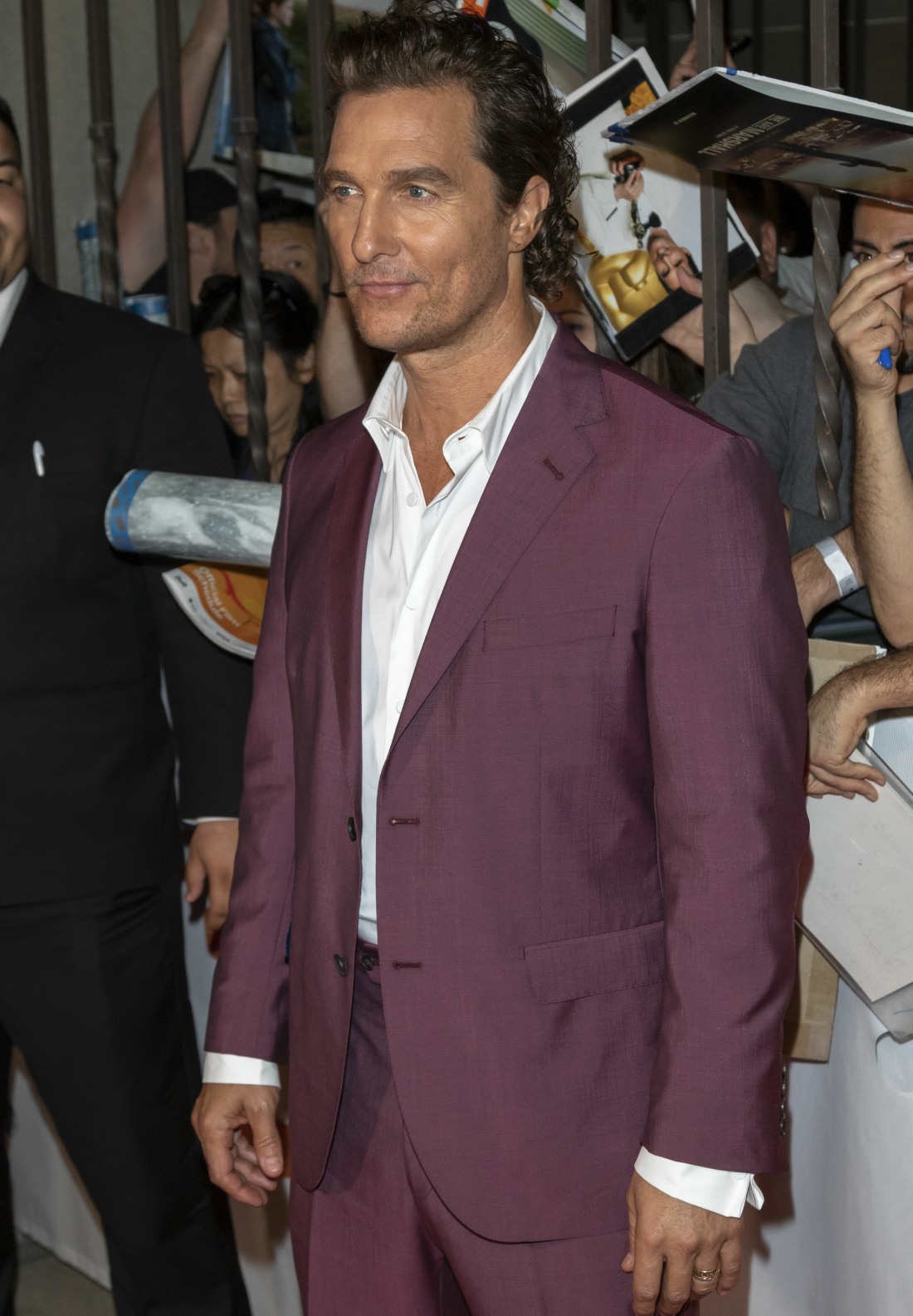 Here are some photos of Matthew McConaughey at the TIFF premiere of White Boy Rick, the true story of Richard Wershe, a young kid in Detroit in 1984 who ends up being some kind of teenage drug kingpin. Matthew plays White Boy Rick's father, Richard Senior. Richard is a single father raising his kids in Detroit in the '80s, during the crack epidemic. All of this subject matter is fertile ground for political conversations during the promotional tour. An actor involved with the film could easily go off on tangents about the War on Drugs and the legacy of over-policing and incarceration for drug offenders. An actor could use the promotion to talk about the school-to-prison pipeline, and how communities of color have been ravaged by drugs, policing and mandatory-minimums. Matthew has done none of that. He thinks the story is a cautionary tale about… single-parenting.
Previously, he said some problematic sh-t about single parenting which made it seem like he believes that kids who grow up in single parent homes are always at a disadvantage. Well, he has more sh-t to say, and honestly, it's like he's trying to side-step the idea that he's a Evangelical Republican or something.
How he said, post-2016 election, that people need to "be constructive" when dealing with Trump. "What I said, or thought I said is that people were in denial and we have to accept the fact that he's president. Yes, I do [have my own views on Trump]. But to comment on him in this context, I'd have to be on camera and unedited…. It's just that I don't want to become clickbait. What you say is just turned into a headline that people click on."

His thoughts on #MeToo: "It's an issue I have discussed with many women. We're making progress, but are not there yet. Being paid equally is extremely important. It's the same with race. Someday we'll get to the point where women and minorities have equal opportunities. But we're not there."

Whether White Boy Rick is a story that's fundamentally about the failure of the War on Drugs: "Well, there are many ways of looking at it. This was the '80s when neighborhoods in Detroit were falling apart. You could also see it in Cleveland when we were shooting the film. It's the same cycle coming back again—the problem of single-parent families."
Is he dumb? I'm really asking. I never really considered the idea that maybe he's just a dumb bunny. For one, I don't think he has any notable thoughts on Trump beyond "hey, give him a chance, bruh." Secondly, his answer on #MeToo was utterly boilerplate, like he was reading off from a script his lawyer prepared. And as for him going back to the single-parent issue… I truly don't understand his dumb mind. The War on Drugs, over-incarceration, the legacy of families and communities being ripped apart by incarceration over – at times non-violent – drug crimes… and all he keeps coming back to is the "issue" of single-parent families. Fun fact: Pablo Escobar grew up in a two-parent household!! El Chapo also grew up in a two-parent home, but his father was physically abusive towards all of the kids. But it's okay because TWO PARENT HOUSEHOLD. What's going on with Matthew? Why does he sound like an Evangelical preacher warning of the sins of independent single moms?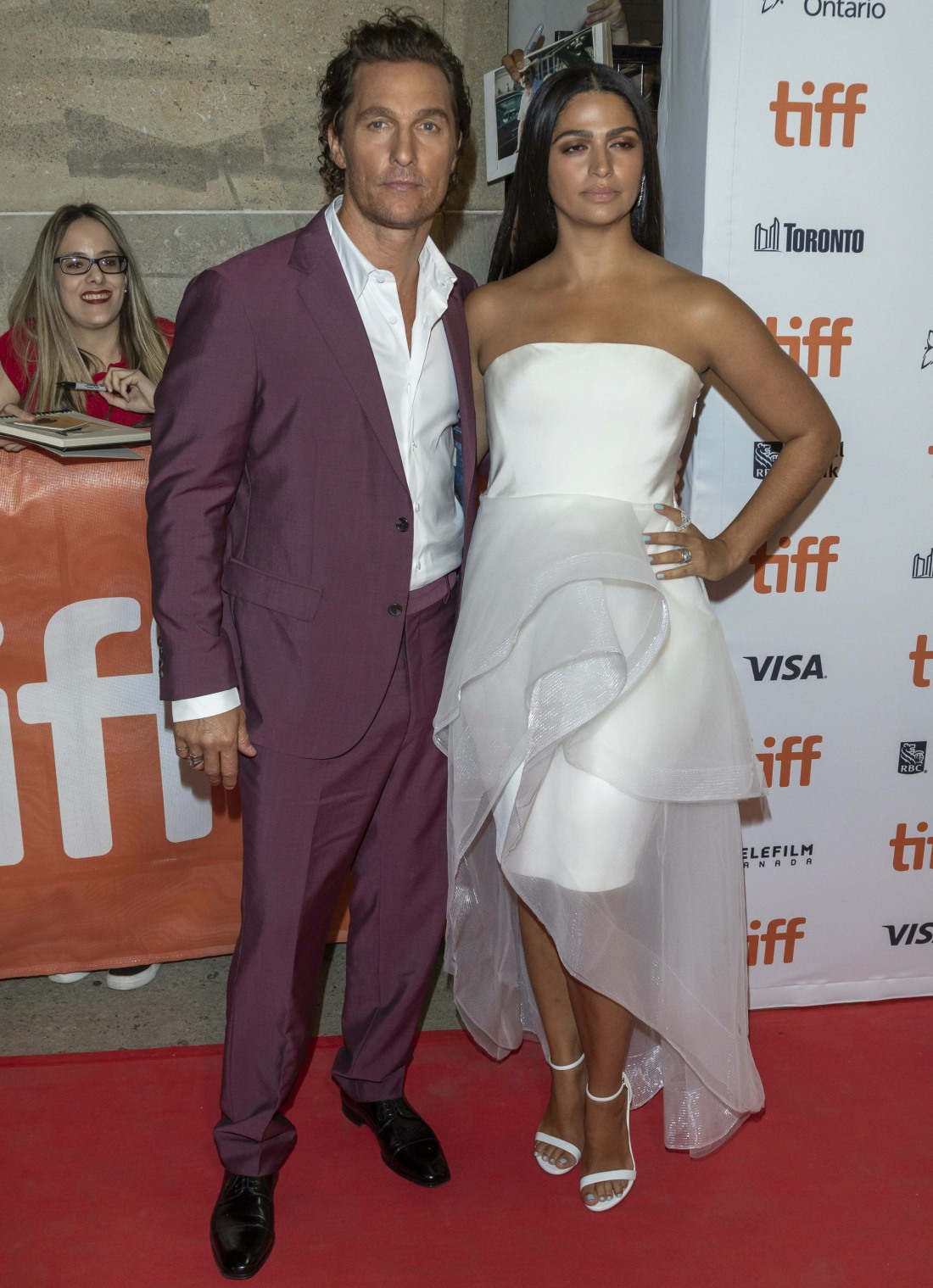 Photos courtesy of Avalon Red.