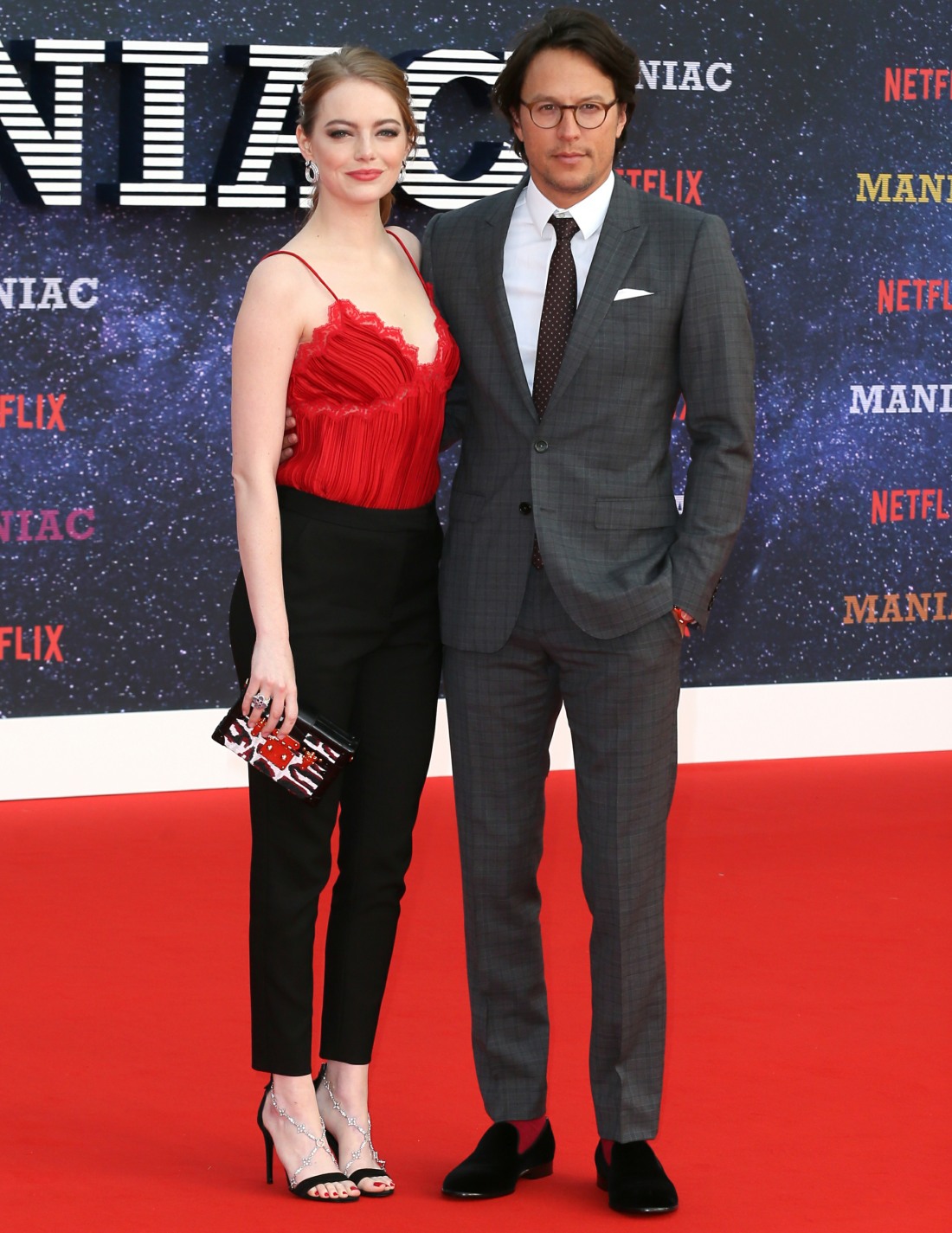 Here are some photos from last night's London premiere of Maniac, the Netflix series starring Emma Stone, Jonah Hill and Justin "Edgy" Theroux. Cary Fukunaga is the executive producer of the series, and he directed many of the first season's episodes. Fukunaga got a lot of attention a few years back for being hot and woke, and for being the reason why the first season of True Detective was so good. He also dated Michelle Williams for about a year or something? From what I can see, there were reports last year that Fukunaga was dating Margaret Qualley, but I have no idea if that's still happening, or if he's single now or what. What I do know is that he and Emma Stone would make a very cute couple.
Unfortunately, I still have questions about whether Emma and Edgy Justin have been secretly hooking up for months. That gossip has quieted down, but there's nothing really to replace it. Justin isn't officially dating anyone that we know of, and neither is Emma. I still halfway believe that they're dealing with each other.
Fashion note: Emma's ensemble here is Louis Vuitton. The pants are great. They are a perfect and versatile pair of black cigarette pants. The camisole-top is not the best though. It just looks sort of cheap, even though I'm sure it easily costs $1000. My favorite part of her whole look is the ponytail. I love a ponytail on the red carpet.
Emma also did a segment of Billy On the Street. It's amazing how many people are just NICE when they come face to face with Emma Stone. They don't get hysterical, they don't freak out and they don't insult her.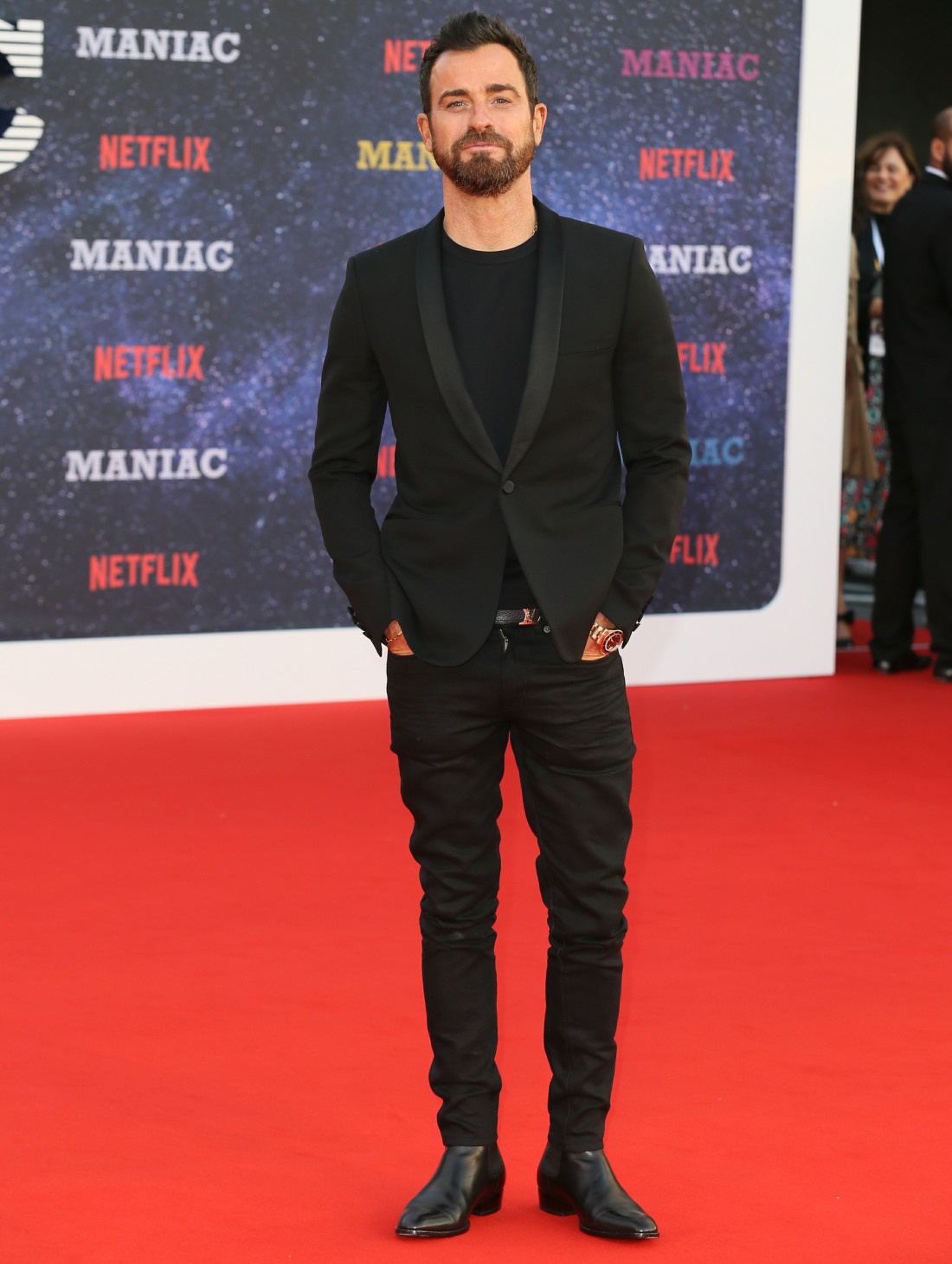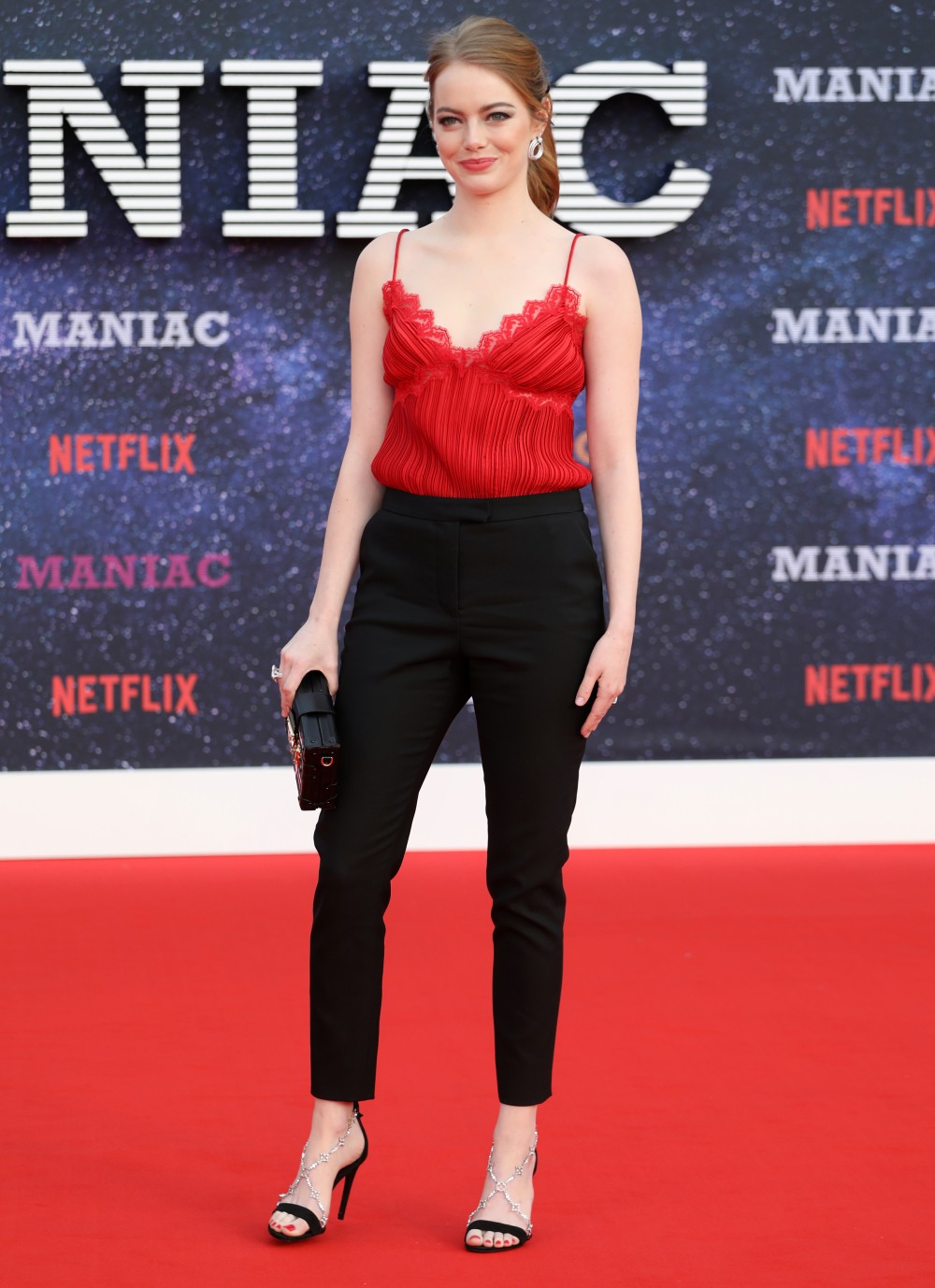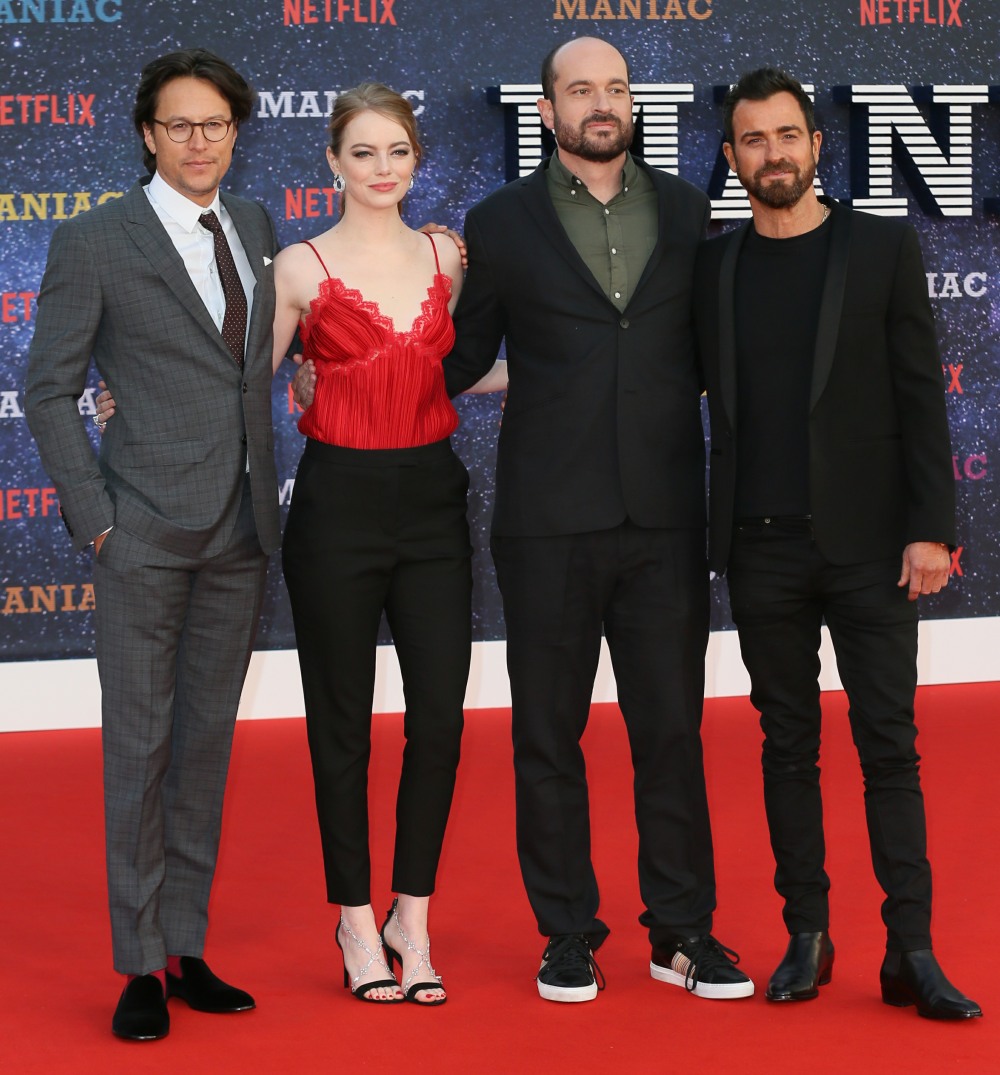 Photos courtesy of WENN.