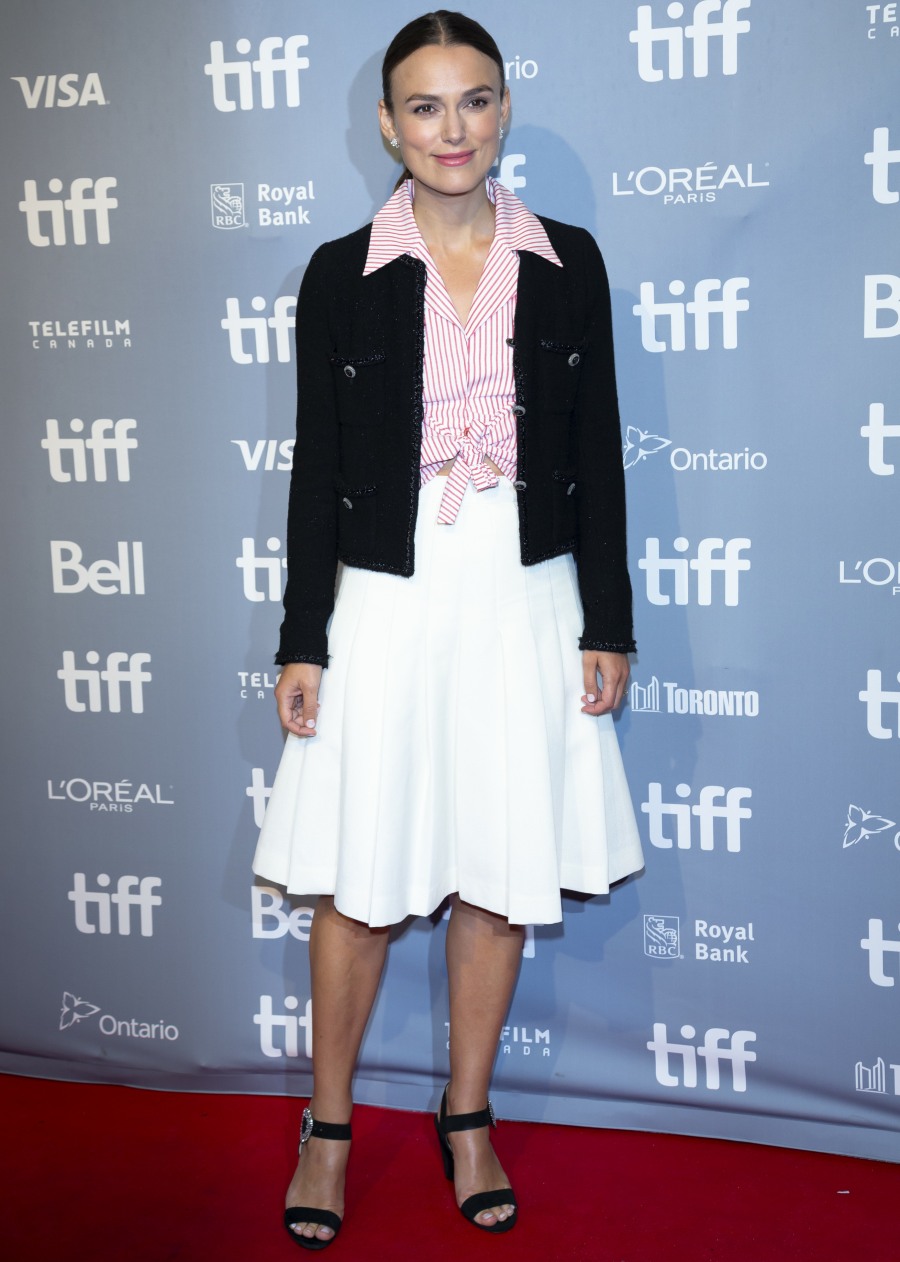 Here are some more photos of Keira Knightley in Toronto earlier this week, promoting her latest film Colette. Colette is the true story of Sidonie-Gabrielle Colette, the famous French writer of Gigi, among other works. It's the story of her first marriage, to a celebrity author played by Dominic West. Keira was all over TIFF promoting the film, and then she went straight to New York to hustle some more. That's why she appeared on Good Morning America's new "GMA Day" talk show with Michael Strahan. As it turns out, Michael Strahan is some kind of Keira Knightley super-fan. He told her that he used to get pumped up for football games by watching Love Actually. I don't think she believed him, but he was truly devastated a little bit when she said that she's only seen Love Actually ONCE.
She tells them that she only saw Love Actually when it first came out, which is something a lot of actors usually say – that they don't like watching themselves and they hate to sit through their own movies. But really, Keira isn't even in it that much! I can't believe she hasn't EVER watched at least part of it in the fifteen Christmases since it was released!! LOVE ACTUALLY IS A NEW CLASSIC.
And here's the trailer for Colette. This looks like an interesting film, although if I'm going to pinpoint the weakest part just from the trailer, I'd say that Dominic West seems rather uneven. Keira looks great though.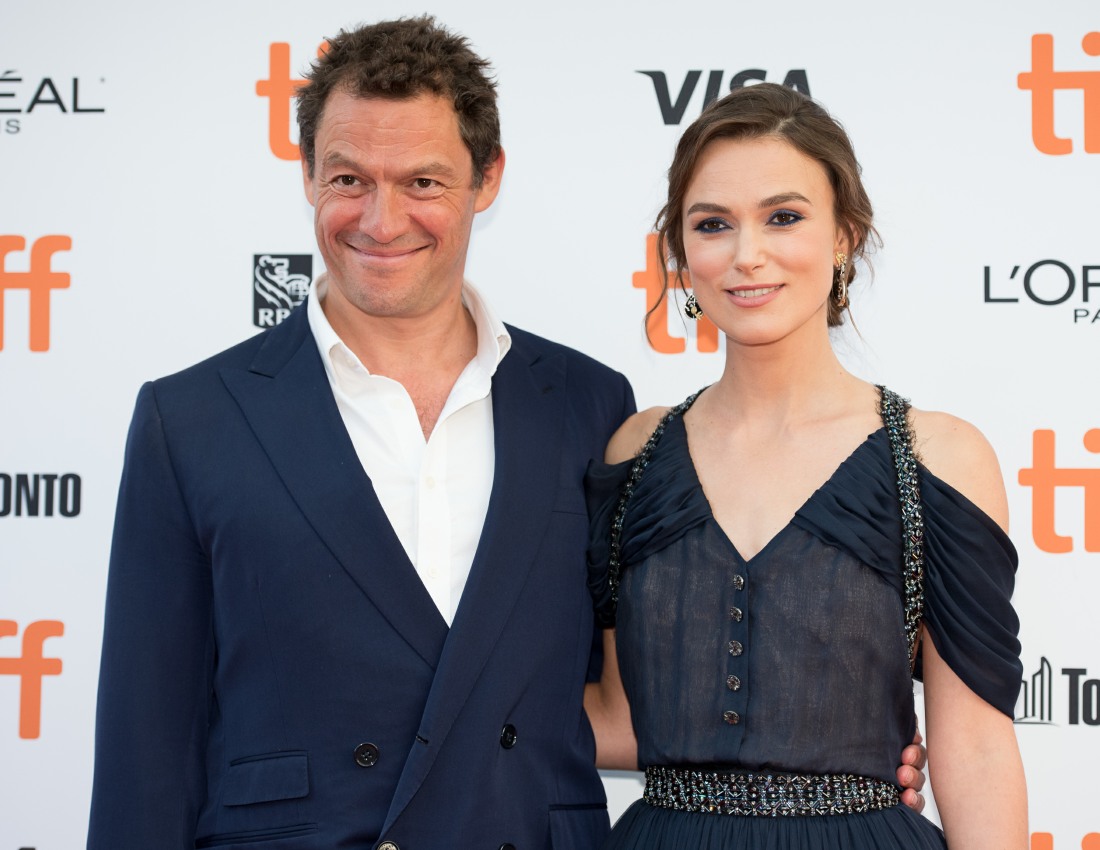 Photos courtesy of WENN.