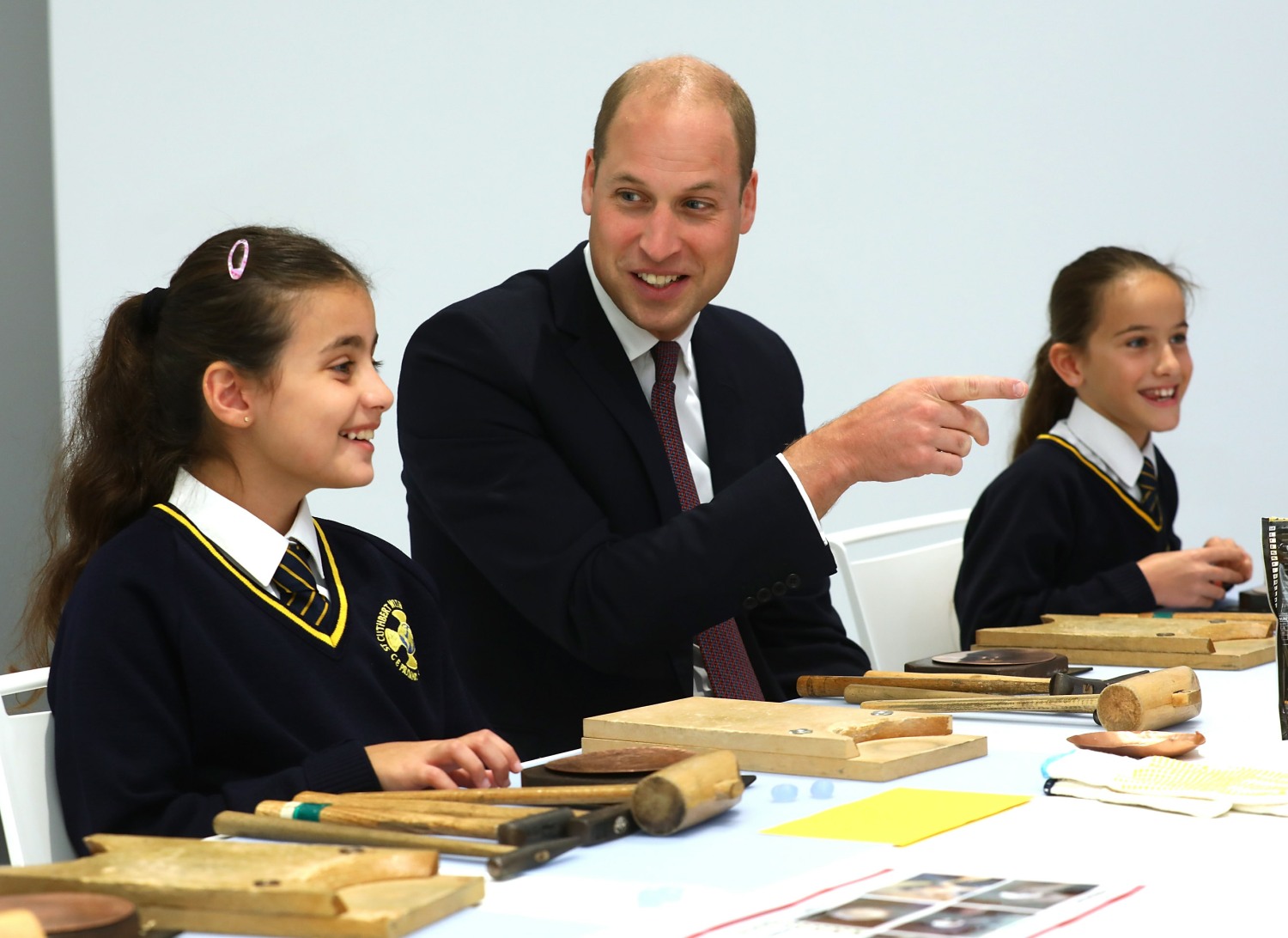 Prince William has gotten back to work. He's been making appearances and doing events every other day for the past two weeks or so. I think Prince George's school year has started and perhaps Charlotte's nursery school has begun as well, so the Cambridge family is definitely back in London for the school year. On Thursday, William opened up the new Japan House in London. The Japan House is basically a Japanese cultural center and they were probably quite happy that they got William to "open" the center. They invited London school kids to come to the event and there was sushi and kid-friendly activities and more. During one of those activities, William was trying to make chit-chat with some of the kids. And he made a gaffe.
Prince William was in great form at the opening of @japanhouseldn – charming & engaging. But even a royal diplomat can make the odd bloop. Such as asking local schoolchildren at the event to highlight Japanese culture if they had eaten much Chinese food! He quickly recovered tho! pic.twitter.com/72swlvNbk0

— Rebecca English (@RE_DailyMail) September 13, 2018
People Magazine's Simon Perry posted a longer version of this video to Instagram, which you can see here. It's interesting to see the lead up to that gaffe, because – just my opinion – William does not seem comfortable at all. It's not the Japan House that makes him uncomfortable, it's trying to chat with the British kids at the table. He's trying desperately to make conversation and he asks them, "Have you guys had much Chinese food? Sorry, Japanese food. Have you had much Japanese food? No? Not too much. Do you like sushi? It's delicious, it really is yummy."
So, is this "the odd bloop" or is it more like "God, William CAN'T DO ANYTHING"? I think it's racist to confuse the food from two different Asian countries, but I also think… people make mistakes and he corrected himself immediately, which means William is a tad better at this than his grandfather, the Duke of Edinburgh, who has been known for decades for saying racist crap and never correcting himself. But still, William could and should do better.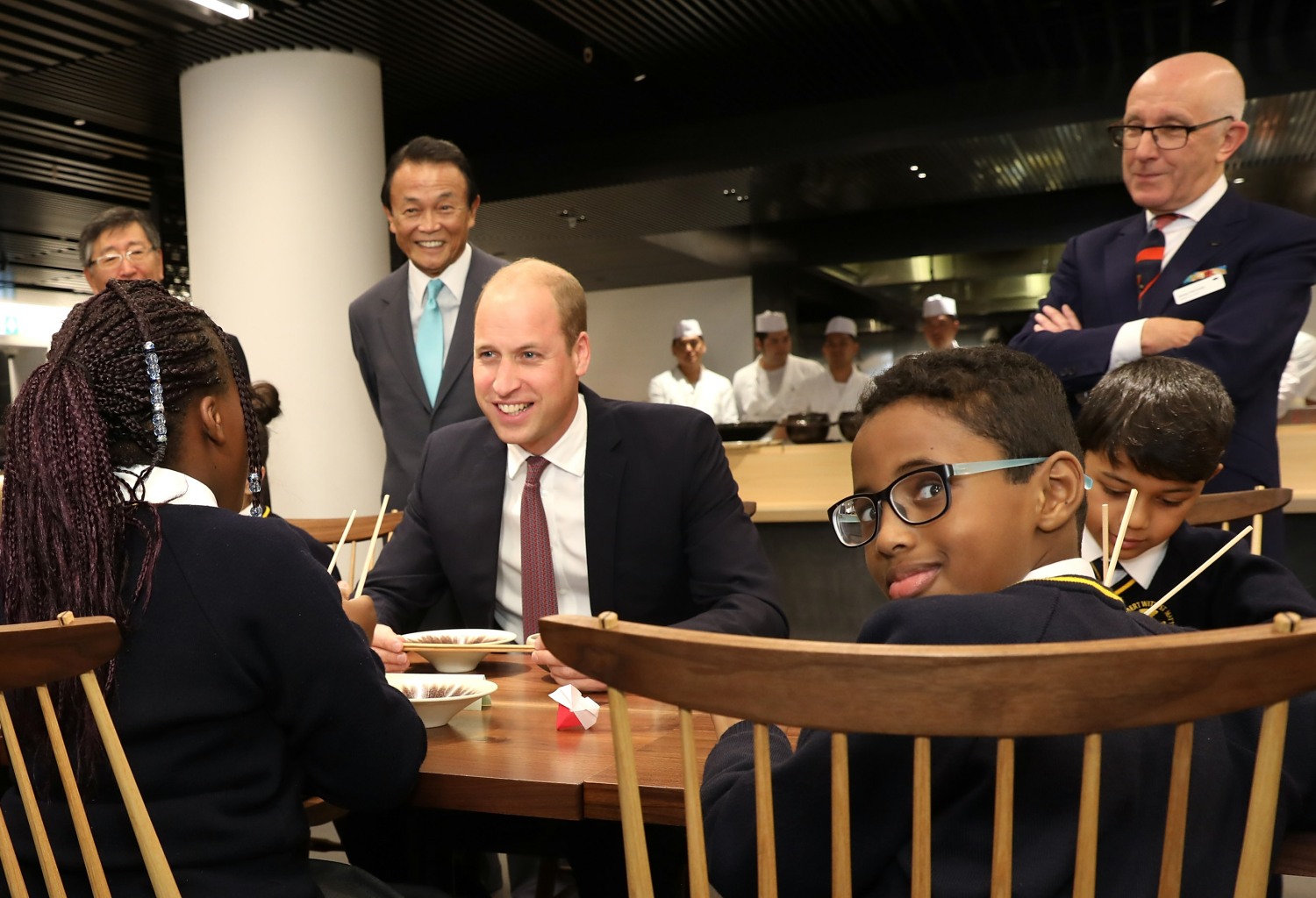 Photos courtesy of Avalon Red.