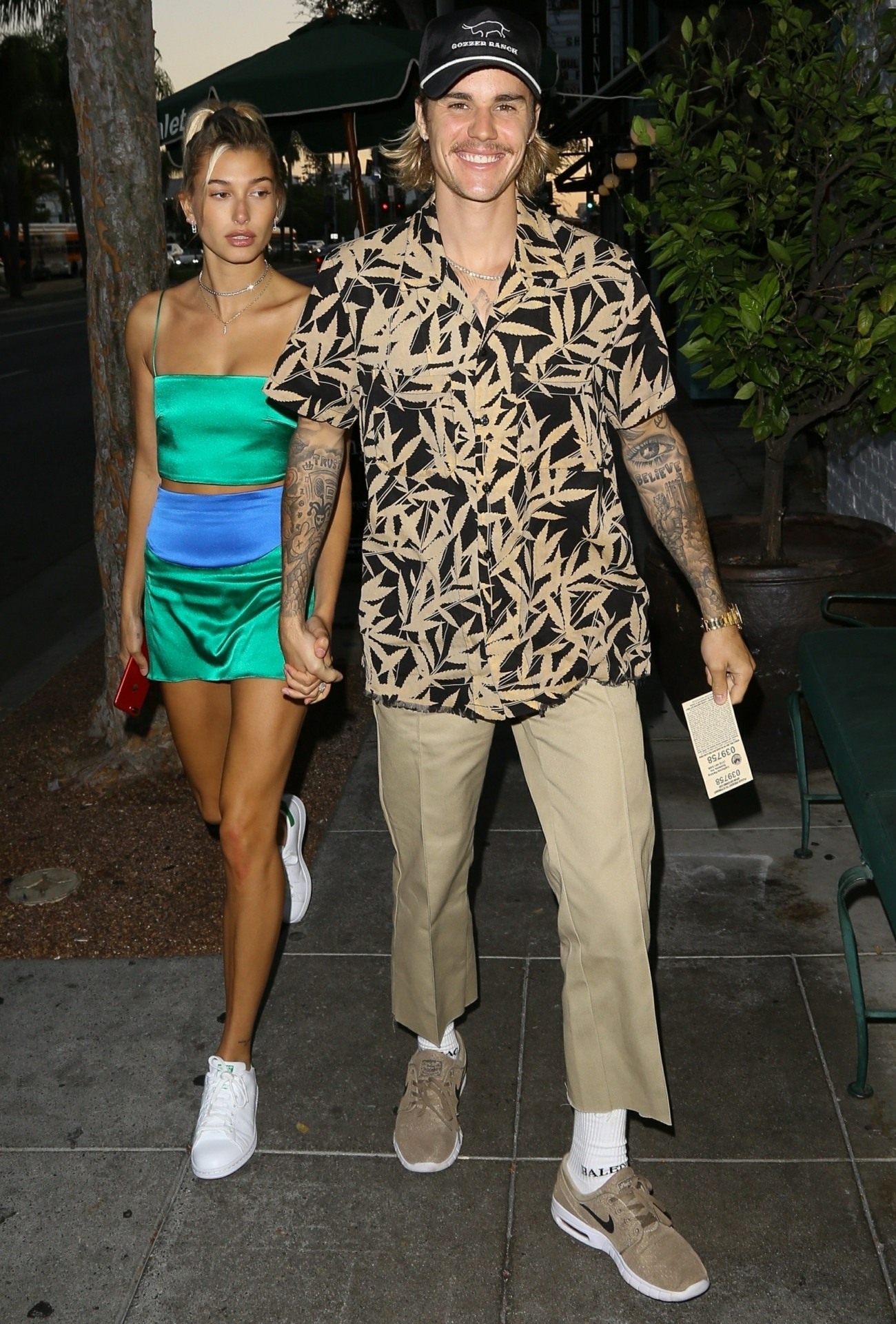 Update by Hecate People reports a source has confirmed that these two crazy kids are officially married. Later, a "religious source" confirmed they were legally married in the court house but, "they're going to have a big blowout, in front of God and everyone they love." No word on whether Justin cried yet. Congrats to the happy couple!
---
At this point, it's equal parts horror and fascination whenever I look at photos of Justin Bieber. Is he doing this "look" on purpose? Does he actually think this is a good look for him? The long mullet, the rat-like, scraggly mustache, the slimness… it's all just bad. If I was in charge of his life, I would give him a proper haircut and shave and make him eat and work out regularly. But I'm not in charge of him. Hailey Baldwin clearly isn't in charge of him either – I guess she doesn't get a say in how he looks or what he's dressing like Jeff Bridges in The Big Lebowski. That's it, isn't it? Justin is The Young Lebowski, only nowhere as cool and he's not capable of growing proper facial hair.
Anyway, it's looking pretty likely that Justin will appear this unkempt and dirtybaggy for his actual wedding. Justin and Hailey got their marriage license, maybe. And he cried.
Justin Bieber and Hailey Baldwin took a field trip Thursday to the courthouse where marriage licenses are issued, and Justin had marriage on the brain. Several eyewitnesses say the 2 were inside the Marriage Bureau in NYC and Justin was emotional. The eyewitnesses say he was crying and at one point said to his fiancee, "I can't wait to marry you, baby."

One person said … Justin said to a court official, "Thanks for keeping it on the DL." Another claims the court official was a "judge" … which insinuates they got married, but we can't confirm that. And yet another person said they heard Justin and Hailey say they were leaving the country. It's interesting … because we know they had a clear plan NOT to get married this year.
It would make me so happy if Justin and Hailey just did a simple courthouse legal wedding and then skipped away to no-one-knows to actually have a wedding ceremony on the beach somewhere. It would make me happy because I would feel like they were doing it for themselves and that maybe their marriage would last longer than a year. Unfortunately, I think there are more shenanigans to come.
Speaking of, Hailey has gotten a profile boost from this engagement. During NYFW, she was announced as the latest face of BareMinerals makeup. She did a press conference and everything. When asked about the wedding, she said: "I think having it in the woods would be so beautiful." She also claimed to want a West Coast wedding and she said she'd already chosen the dress designer but that she hadn't even settled on a design. She said all of that just a few days ago!! So what's up with the marriage license?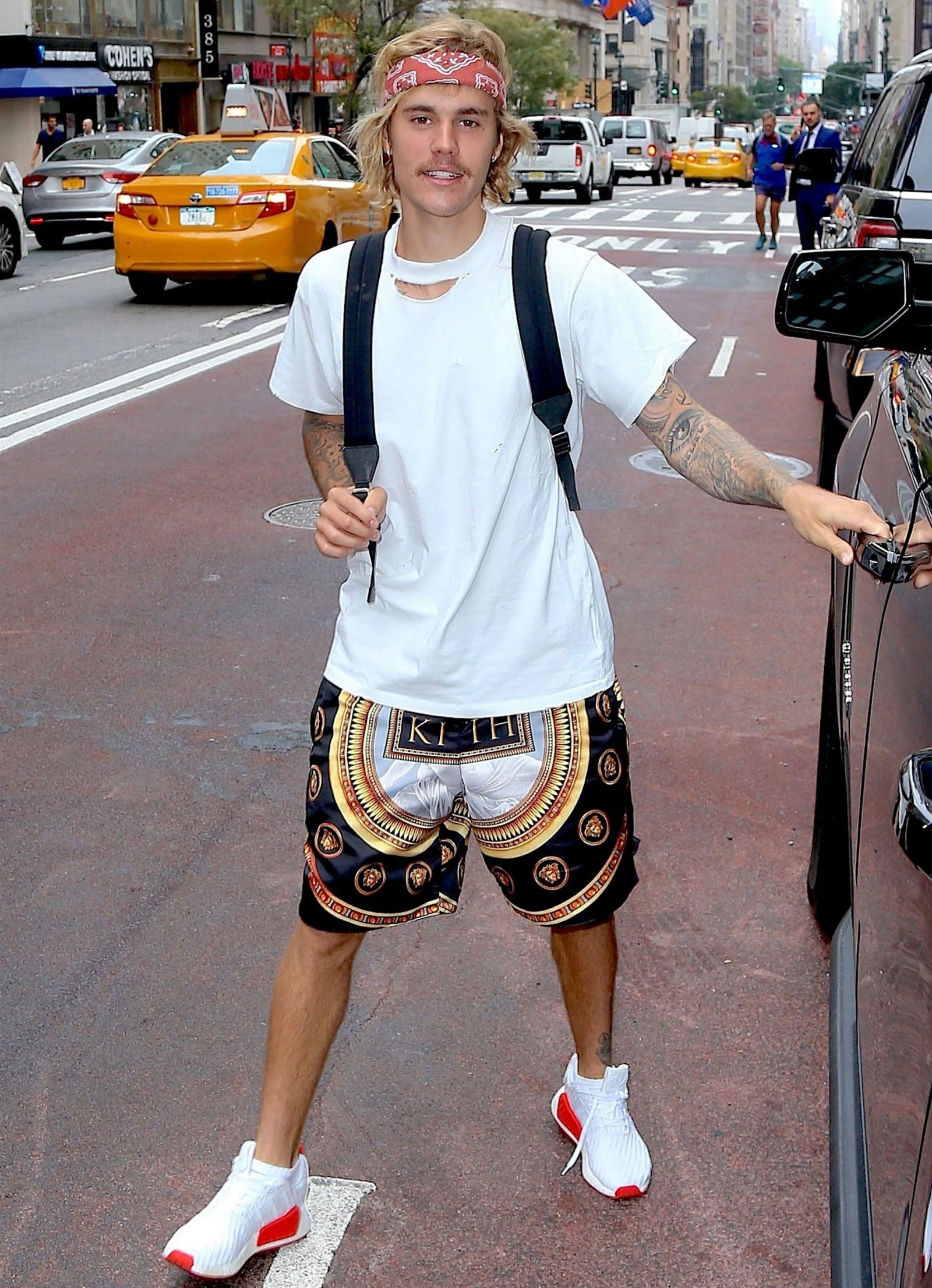 Photos courtesy of Backgrid.