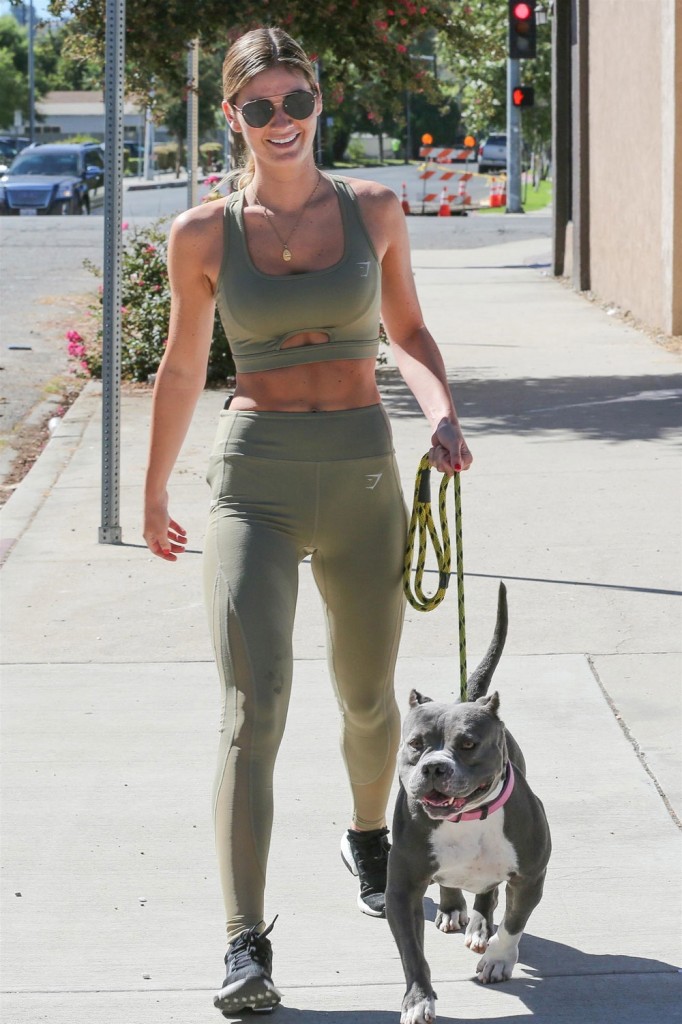 These are photos of Ben Affleck's 22 year-old girlfriend, Shauna Sexton, whom you likely recognize by now. She's shown yesterday in the low cut white crop top which she's paired with a 90s style belt and leopard print booties. On Friday she walked an adorable a rescue dog, we know the dog's name is Lindsay and that she's a very good girl with a heart-shaped mark on her chest because Shauna posted to Instagram about her. I'm sure it's just a coincidence that Shauna picked a dog with the same first name as Ben's ex girlfriend. Those jeans are popular now, but Shauna is no fashion blogger and should stick to athleisure.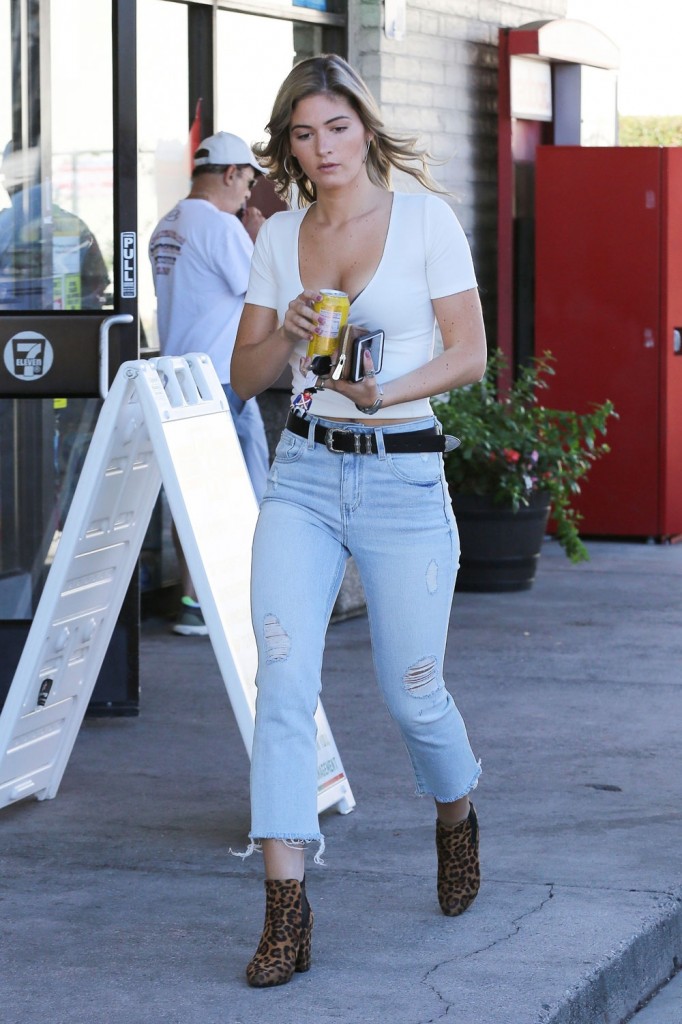 Are you interested in how Ben's relationship with Shauna is affecting his rehab stay? ET quotes a source who claims that Shauna is influencing Ben to want to go home more. You don't say. They also claim that Ben has been told not to date as he's trying to get sober. AA recommends that members not get into new relationships until they have a year of sobriety, so this is a no brainer really.
"He has been told to hold off on a relationship… but isn't heeding that advice. His closest friends hoped he was just dating her and would break it off after going to rehab, but he seems to get closer to her every day," the source shares. "The more time Ben seems to spend with Shauna, the more he seems to want to go home."

"Shauna has been a strong support for him by attending his family sessions and listening to the advice, but she doesn't seem willing to give him the space he needs to stay in rehab," ET's source says…

"Jen wants nothing more than for Ben to dedicate himself to his sobriety," ET's source explains. "She knows she can only do so much and that the process is up to him."

"Ben has only committed himself to the 28 days and Jen wants him to commit to much longer. Everyone wants this to be the very last time he has to be rushed to rehab."
This news came out Friday afternoon and it's an exclusive for ET. The typical outlets including US, E! and People, do not have any insider quotes about this, which is telling. How is it Shauna's fault that she's not giving him space? Ben is the one who got a girlfriend and who arranged for her to visit him at home when he's supposed to be at in patient rehab. He's the responsible party. It's ok though because his doctors give him day passes.
Ben's brother, Casey, spoke to ET as well. He said that alcoholism runs in their family and that he has been sober for six years. Casey is making a comeback of sorts after settling two sexual harassment lawsuits in 2010. (He won an Oscar in 2017 but went quiet after the MeToo movement brought renewed interest to his abusive behavior toward co-workers.) Here's what he told ET while on the press tour for his film The Old Man and the Gun.
"Alcoholism has a huge impact on not just the person, but also their family. So, I think for his kids' sake and for their mom, and for himself, he's trying to do the work and get it together," Casey explained, noting that he and Ben "come from a long line of alcoholics."

"Ben is an addict and an alcoholic. Most of my grandparents are alcoholics. My father is an alcoholic, as bad as you can be, and he's been sober for about 30 years. I've been sober for about six years," the 43-year-old actor said. "Ben is trying to put it together, and it can be a very hard thing to do. He has the kind of resources and time, luckily, to take the time and go to a good facility."
This is a PR-crafted message and it's a decent one. Alcoholism is a family disease, it runs in the family and affects the whole family. Casey's message is not supported by Ben's behavior at all. He's going home every day, he has a very young girlfriend who is more than happy for the attention, and he doesn't seem to be taking this seriously. I am surprised to hear that Casey has been sober for six years. Maybe he'll be a decent influence on Ben. I still can't stand him though.
Here's Casey at TIFF with his costars Tika Sumpter and Floriana Lima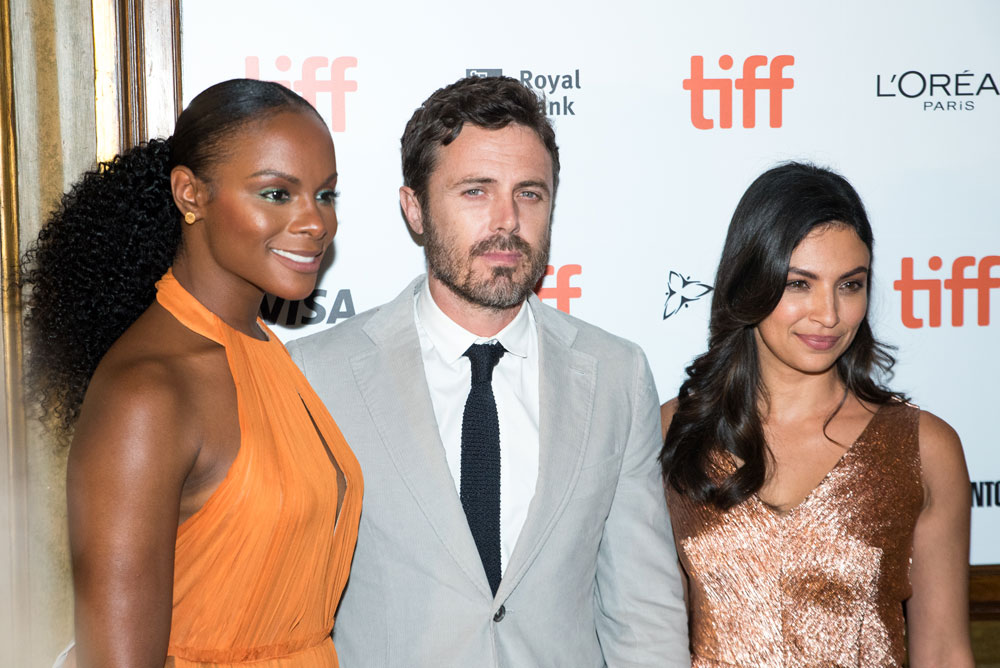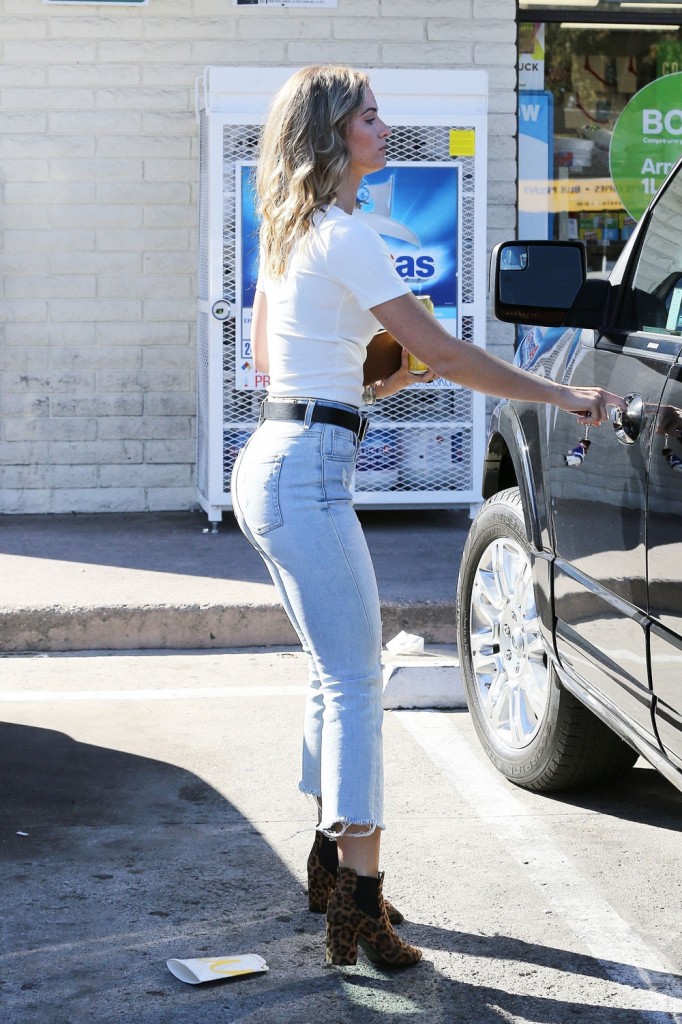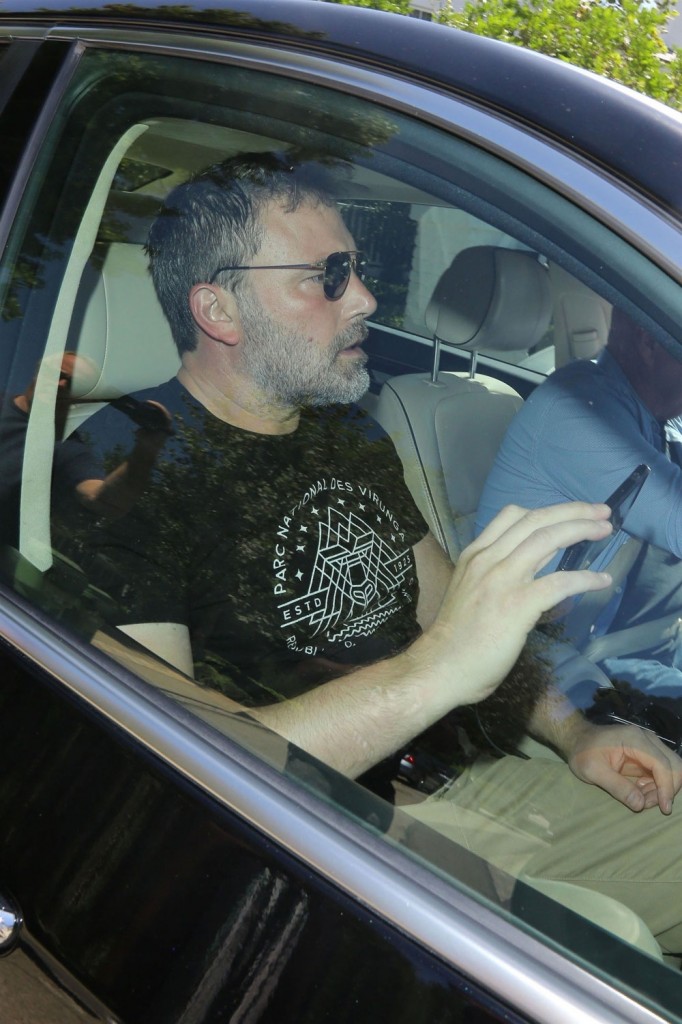 photos credit: Backgrid and WENN