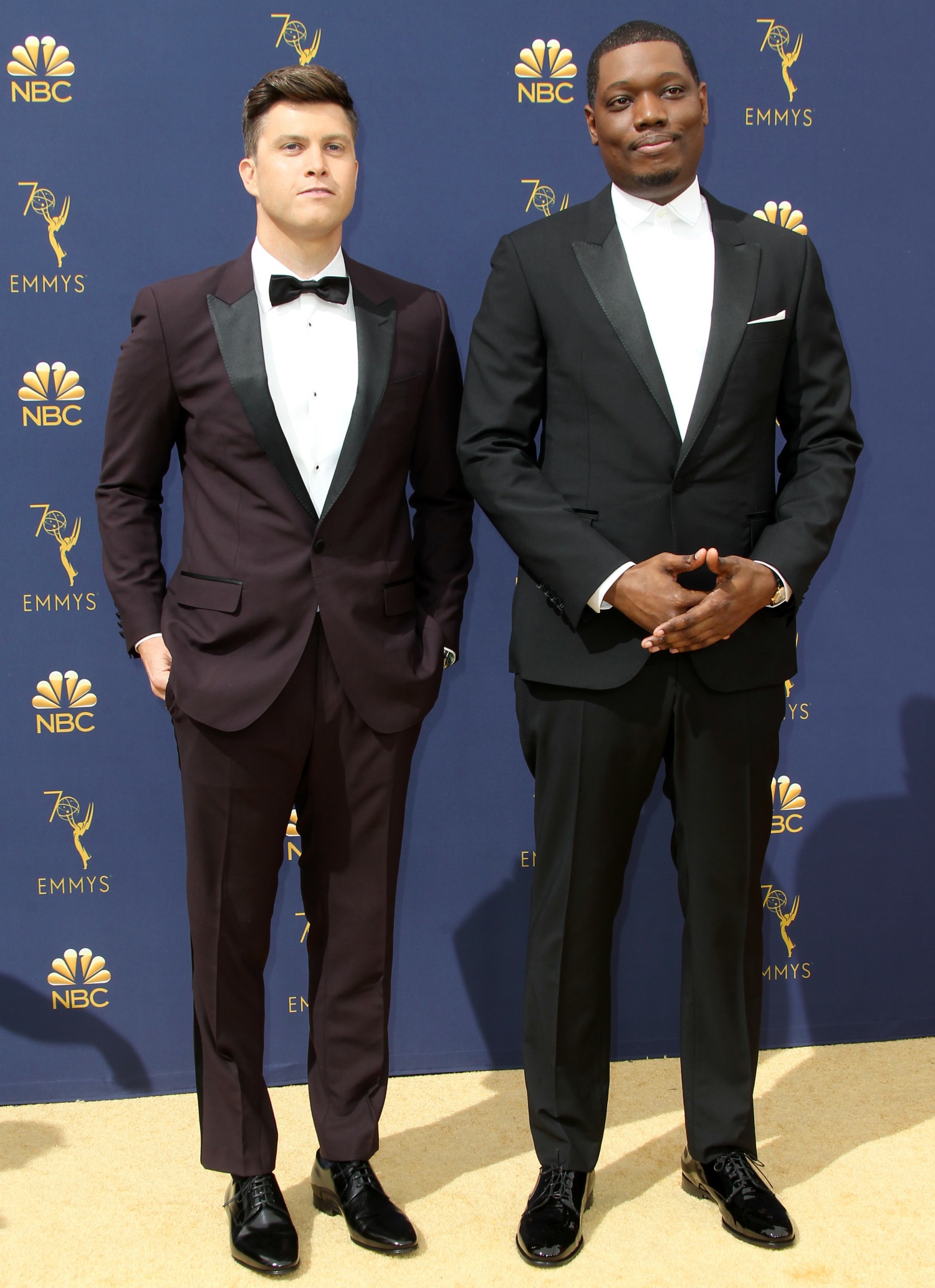 Most of us knew that Colin Jost and Michael Che would be horrible cohosts of the 2018 Emmys. In that way, they simply met expectations. I expected them to punch down on victims and marginalized people more often, so in that case, they did slightly better than I was expecting. I think one of my big issues was the hype around Che & Jost: they were supposed to bring a different and more youthful energy to the staid awards show. They did not. They got up there and delivered the same old dumb shtick that any Boomer comedian would have. I have no idea if they wrote their opening monologue, but it SUCKED.
You know what I thought about halfway through? How establishment they are. What lackluster corporate shills they are. How they can't do political humor but worse yet, they have no desire to even do bare-bones political humor. What would the Emmys look like if someone like John Oliver hosted? Oh, well. The unfunniness of Jost & Che continued throughout the three-hour show – every time they walked on stage to do a segue to a presenter, it's like all the air went out of the room. And not only that, their weird, unfunny, almost hostile energy rubbed off on many of the presenters. It was just an awful night. And can I say? It was the wrong moment for two dudes to host the Emmys. Especially these two dudes.
Hilariously, Jost & Che weren't even allowed to "open" the show. They weren't even allowed on stage until about six minutes into the show. Which is because the Emmys decided to open with this number, which in retrospect was super-funny. Tituss Burgess was the best. WHY DIDN'T HE HOST?
Ugh. I mean, it was funny, but also…why weren't Jost & Che allowed any part of the opening? Hm.
Meanwhile, Jost brought his girlfriend Scarlett Johansson to the show. She must have stayed backstage the entire time, because I did not see her in the audience at all. Here dress is Balmain and she looked really good. I wish she was dating someone better though.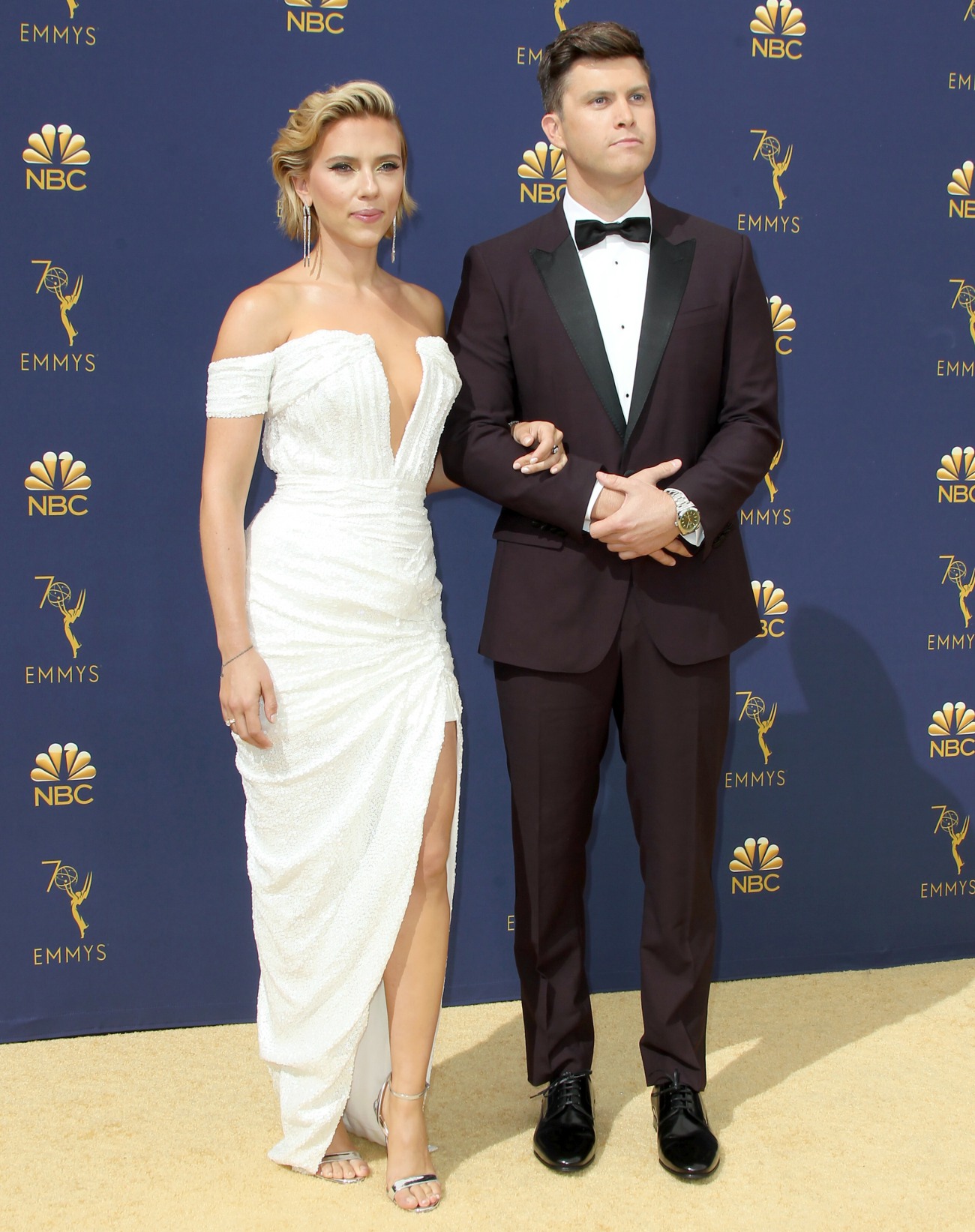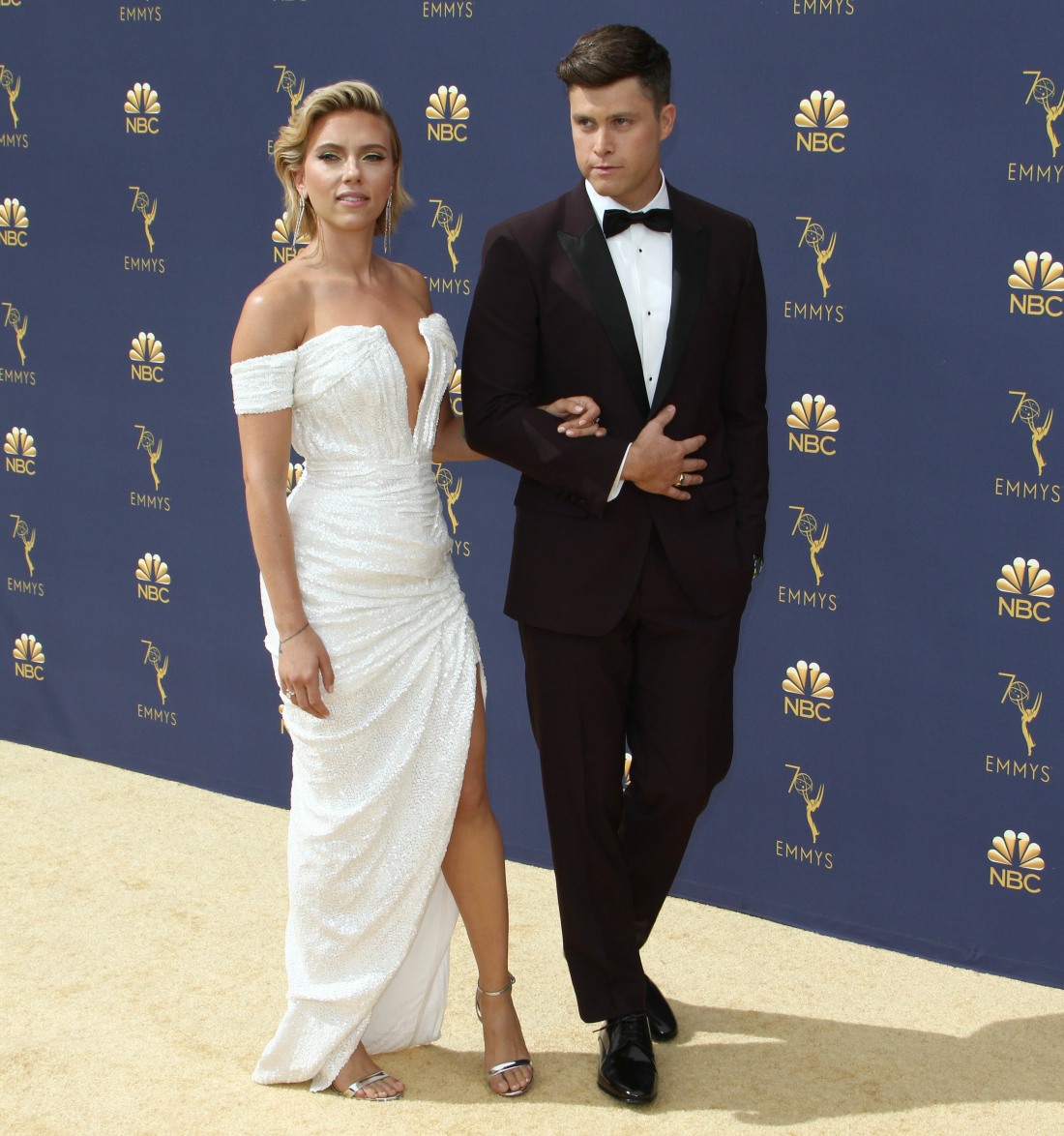 Photos courtesy of WENN and Avalon Red.