Embed from Getty Images
The writing for The Emmys was incredibly bad and the show seemed to drag on forever. I've had this job for a dozen years and it was one of the worst awards shows I can remember, but that could also be because life just sucks lately. One of the more confusing bits was with Maya Rudolph and Fred Armisen. They were offstage on a set, the camera kept panning to them eating and since it was the 70th Emmy Awards they were supposed to know Emmys history and didn't. Honestly I kind of tuned it out, but it was a real missed opportunity to showcase past Emmy winners and great television. (They did kind of acknowledge that by honoring Betty White, who at 96 took a little while to reach her stride on stage, but still has it. Also the Reparations Emmys were very well done and funny. That was easily the best segment.)
Maya Rudolph is not known for her staid or sensible fashion choices, but at least her styling is usually pretty. She didn't even have that going for her last night. These are the two dresses she wore, on the red carpet and during the ceremony. The first one wasn't bad, it would have been a lace nightmare on anyone else but compared to the ruffled colonial nightdress she wore on stage it was practically high fashion.
Also check out Maya's eye makeup. Everyone knows you don't use heavy dark eyeliner on the bottom too. Her hair would be pretty without the barrettes. It's like she's telegraphing her distaste at having to participate in this. I choose to believe that over the fact that she would willingly go out like this. I could be wrong. She's a comedienne, she just may have a "f-k it" fashion sense.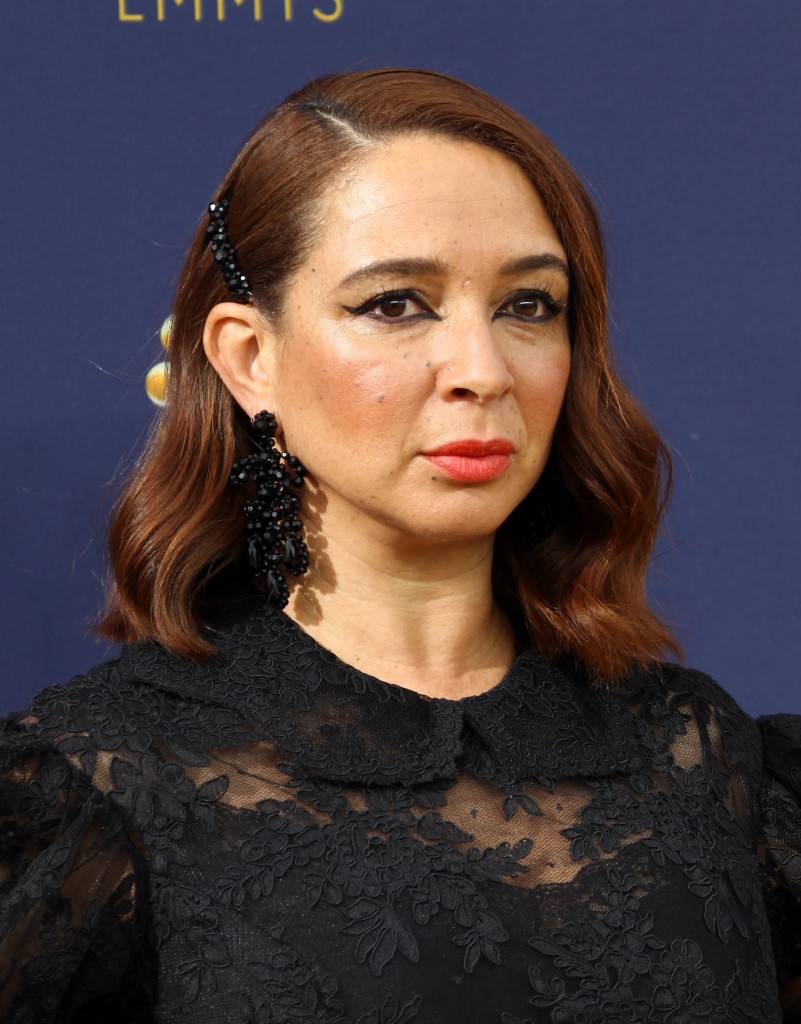 Speaking of that, here's Emilia Clarke in Dior. You could see her pasties through her dress. I just watched that movie Me Before You (I know! I was sick on the couch though) and I actually liked her in it. There's something endearing about her. Look at how happy she is in this bad gown. I do like the mixed floral patches and lace paneling on the skirt, but that calls for a much simpler bodice.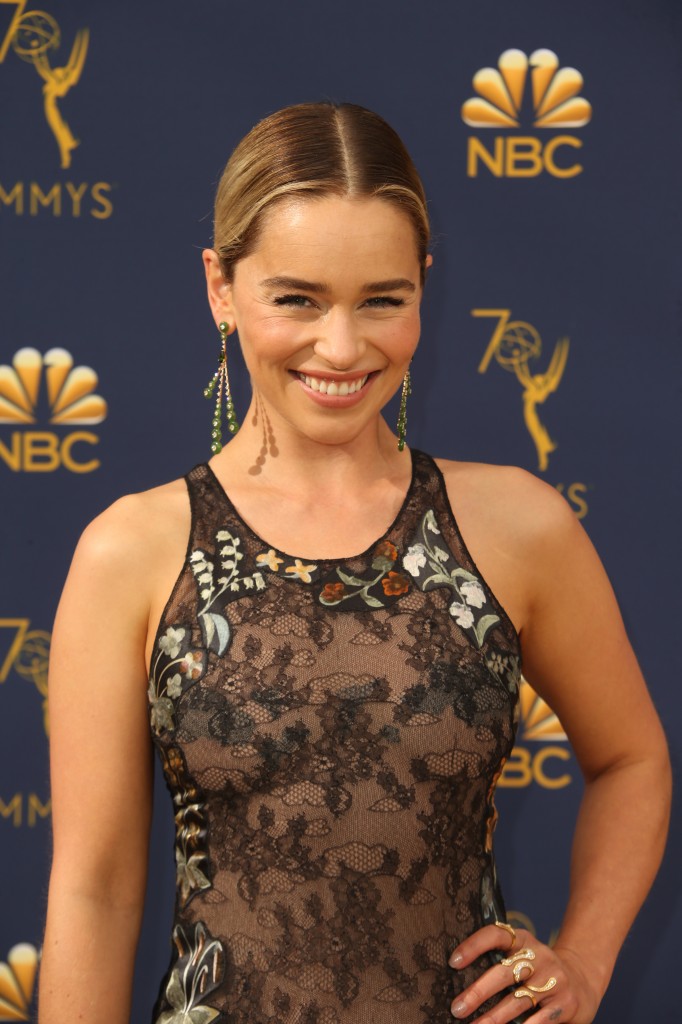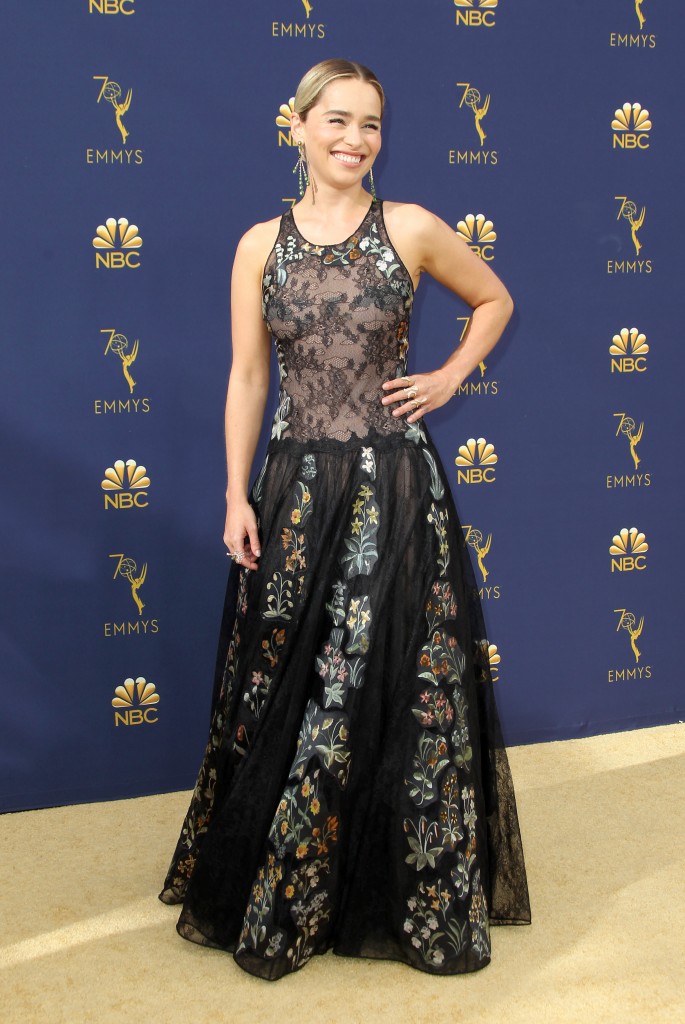 Dakota Fanning got the better Dior gown, although that bar is very low. Look at the back of this lovely emerald gown. The skinny matching belt is a perfect touch and her styling is gorgeous.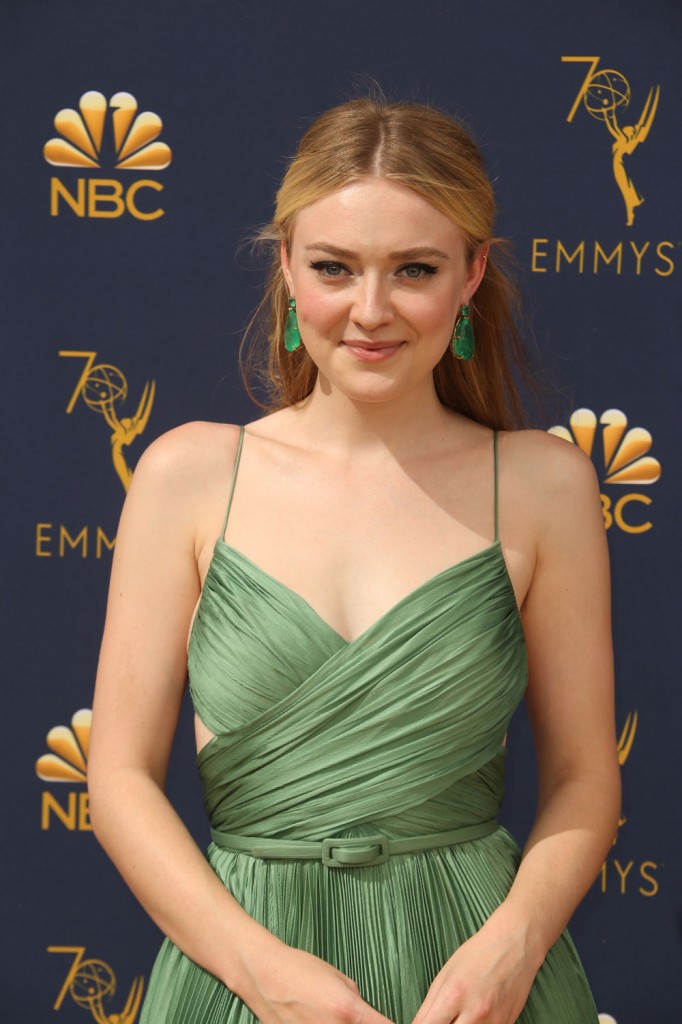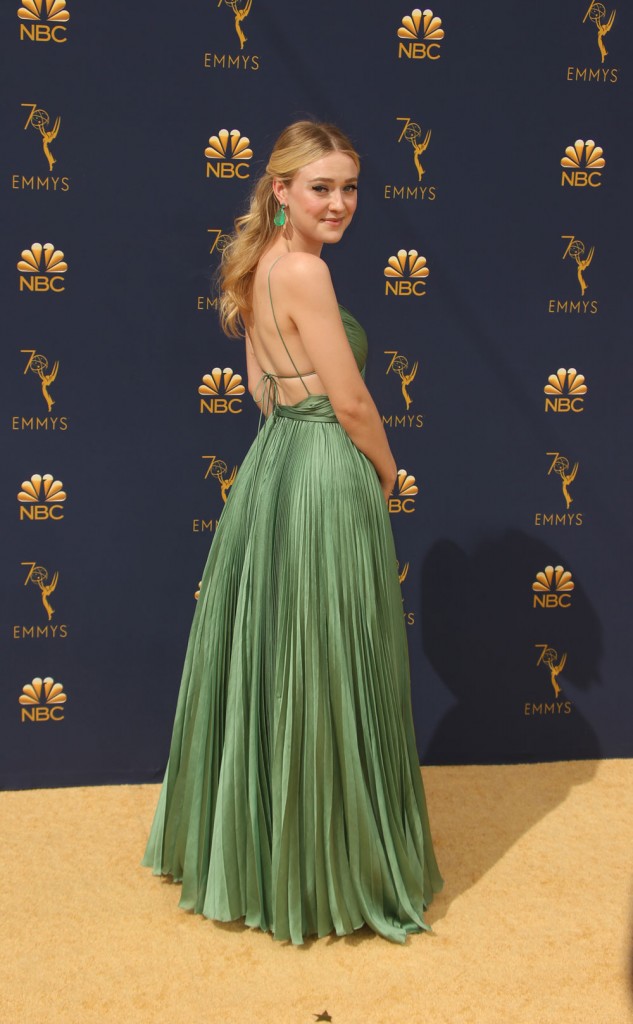 Millie Bobby Brown was cute in a Calvin Klein gown with a huge bell skirt. She was one of the few women wearing a print last night. (Pastels, occasional neon colors and sequins were big but prints are usually a risk.) This is a little costume-y for my taste but I like that it's age appropriate. She looks relaxed and comfortable.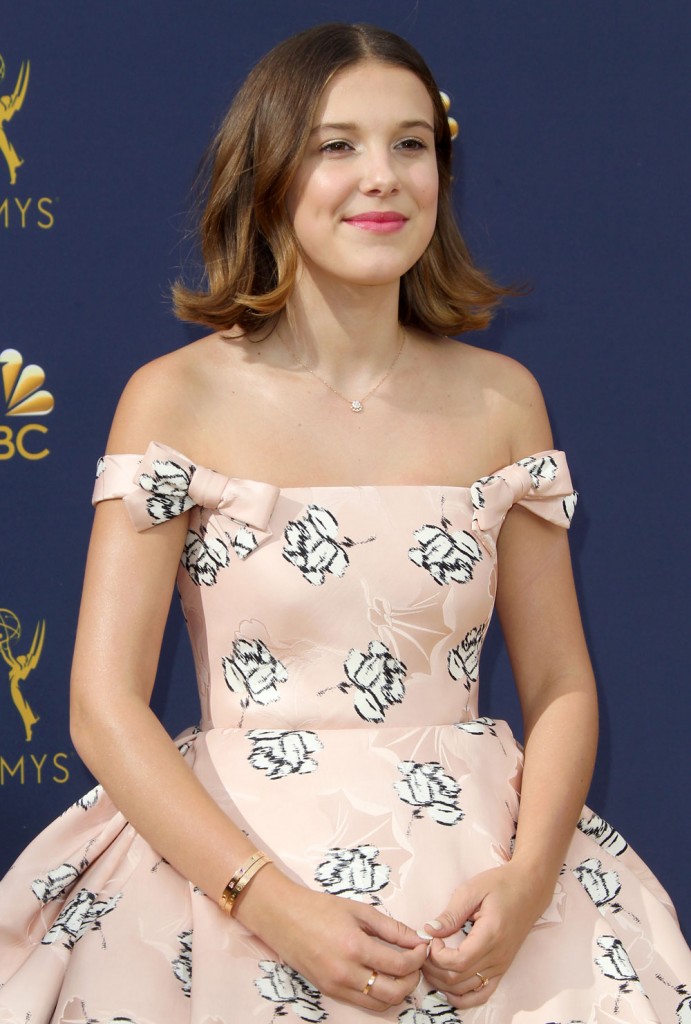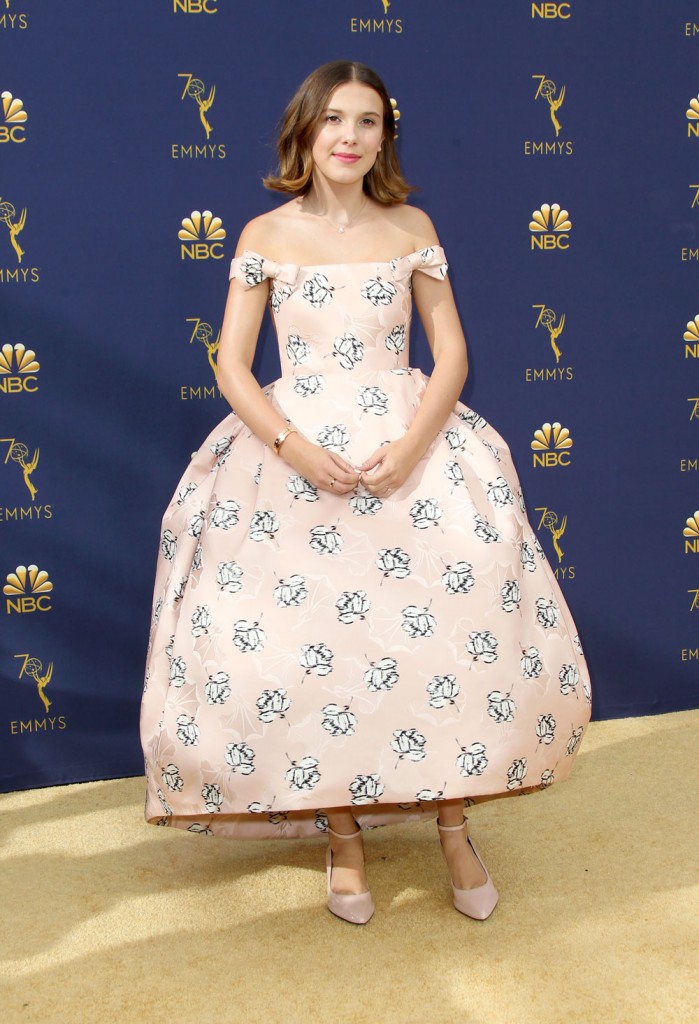 photos credit: WENN