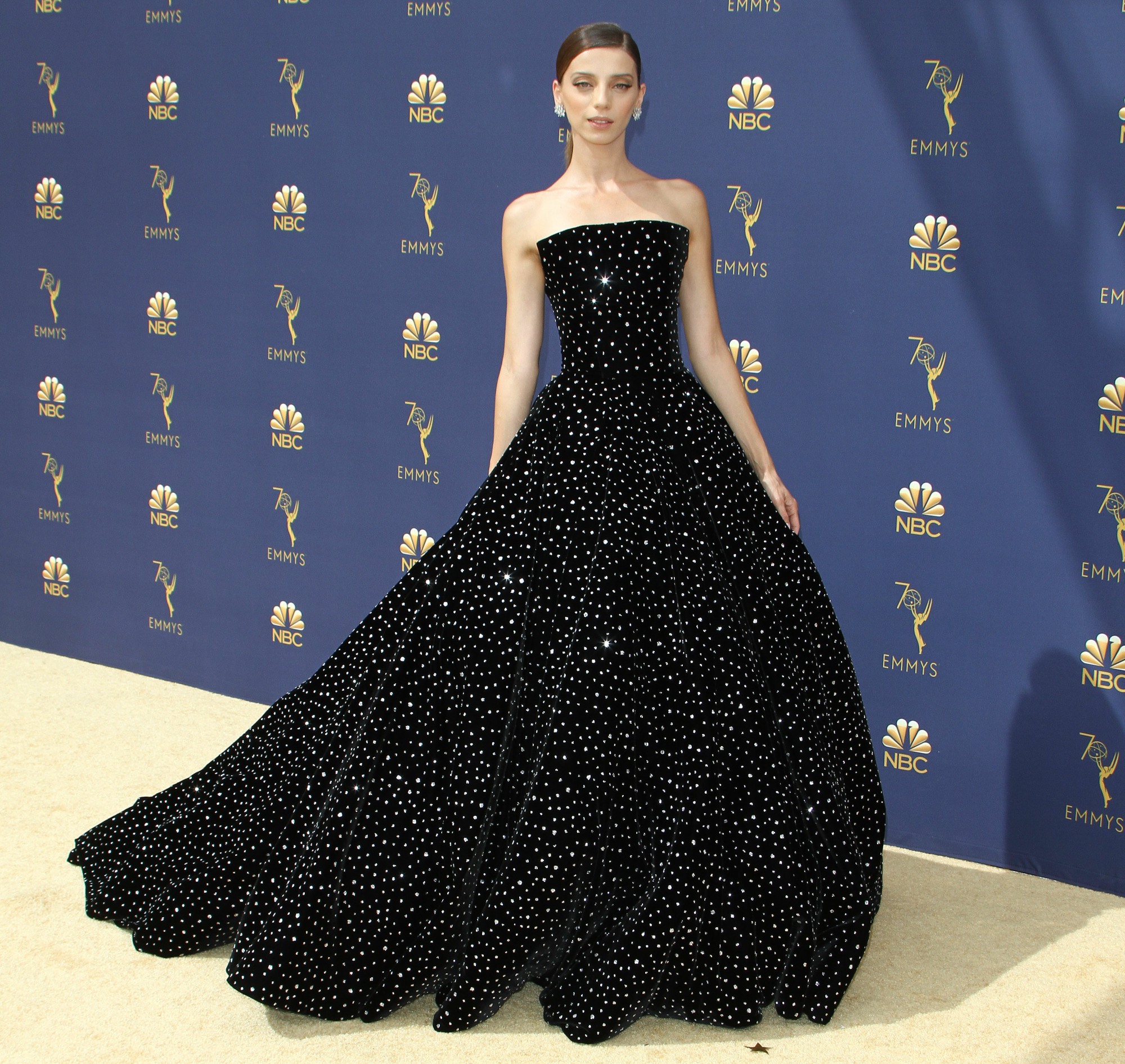 Back when I used to watch Project Runway – many years ago – I never would have guessed that Christian Siriano would become the go-to designer for so many TV stars. I think part of it is that Siriano has made it part of his brand that he'll make couture or custom pieces for any sized woman. That, and he must be easy to work with, because women are running to Siriano in droves. He dressed so many women last night! All of the ladies in this post are wearing Siriano.
Angela Sarafyan attended the Emmys because of her role in Westworld. She got the most dramatic Siriano gown too – this is rather gorgeous and mega-drama.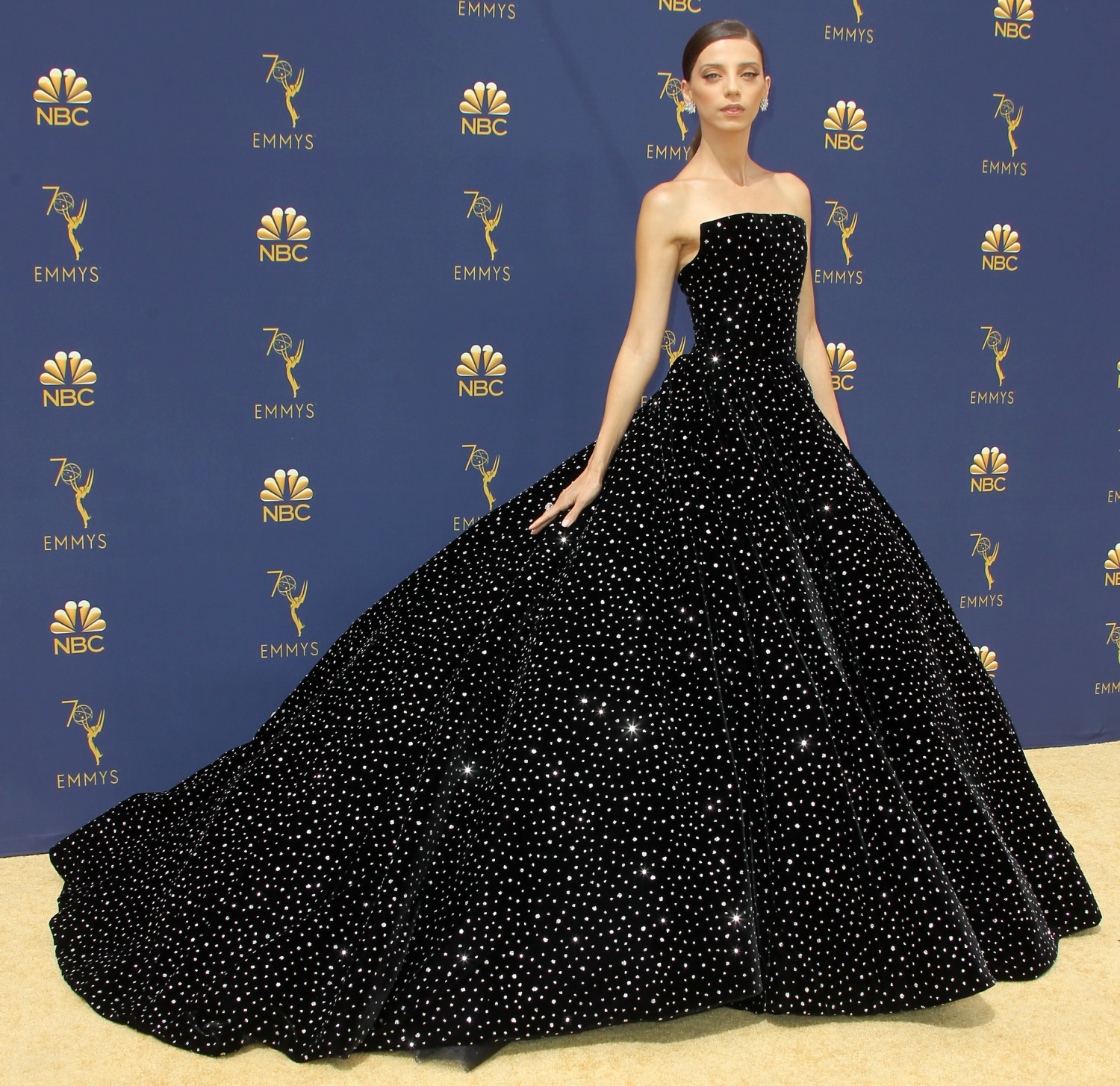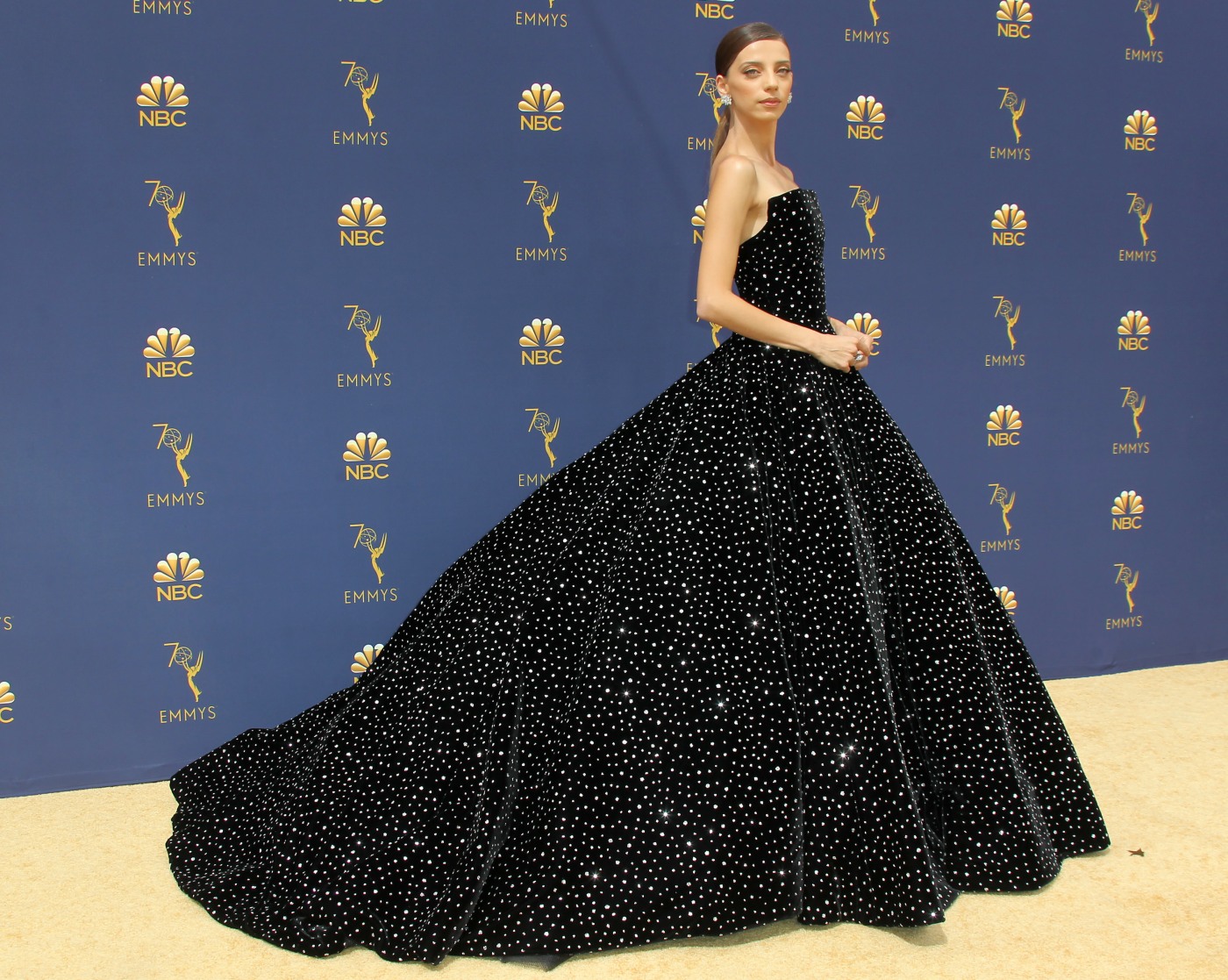 Tatiana Maslany chose to go completely on-trend with yellow AND pants. I like this, and I like that so many women wore jumpsuits or trousers or suits to the Emmys. The drama is with the train of the top. Ordinarily, I'm not crazy about neon or yellow, but this works.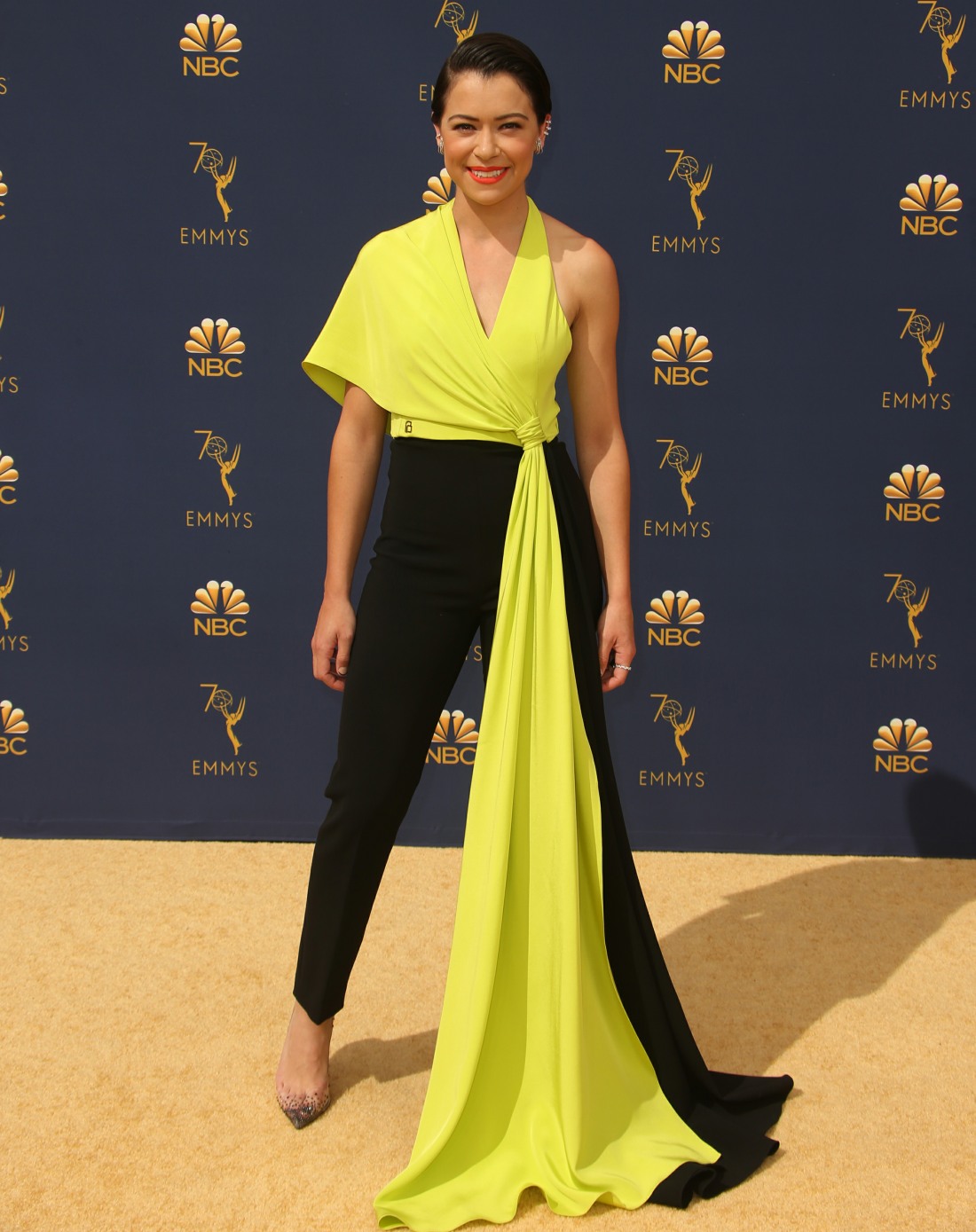 Regina King wore a similar shade of neon lemon-lime (neon chartreuse?). This looks great on her and you could tell that she did not expect to win at all. I loved the spontaneous standing ovation – that's because she's been around forever, working consistently and putting in great work everywhere.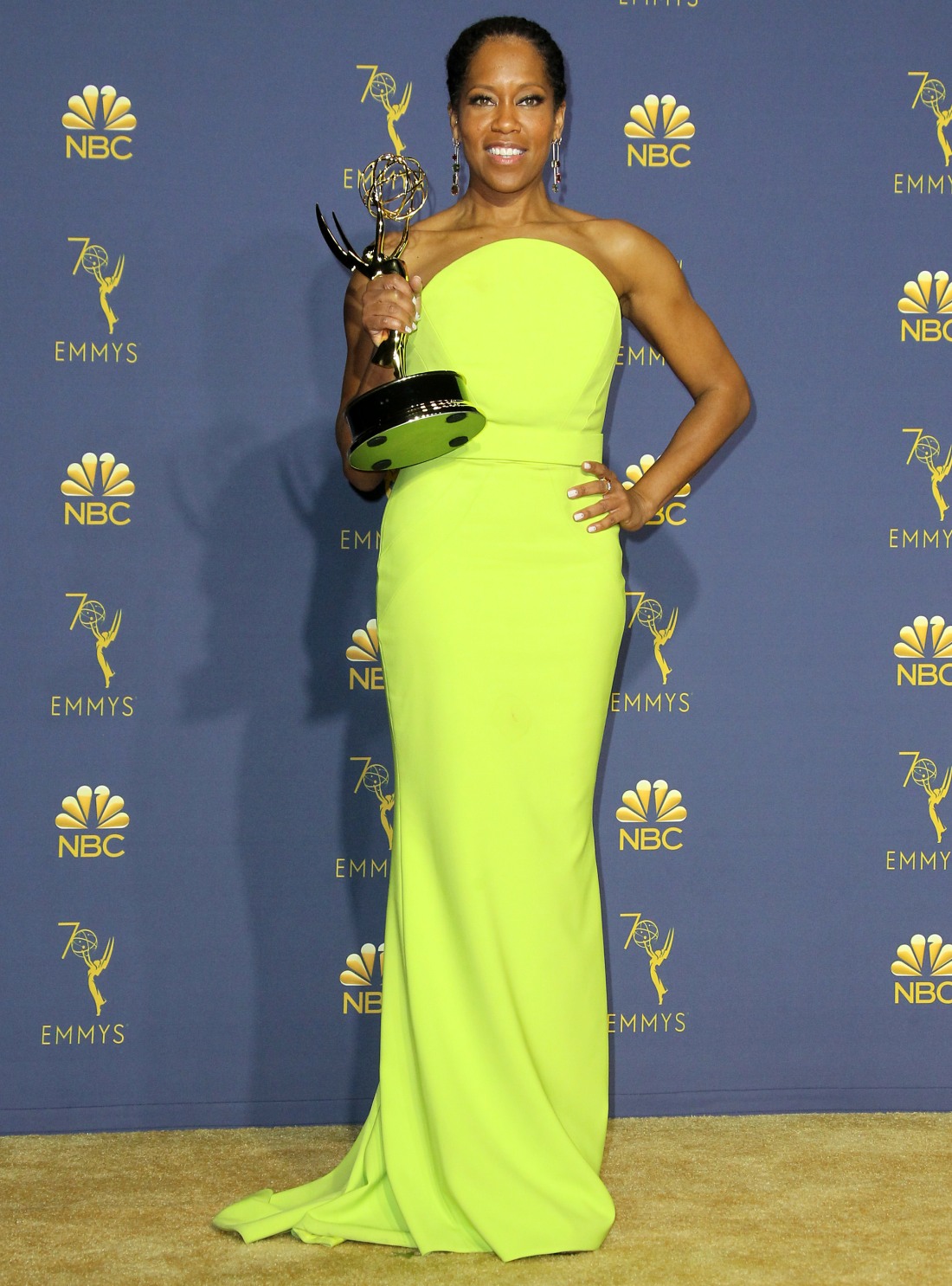 Judith Light was having the time of her life. She's amazing.
I absolutely LOVED Leslie Jones' Siriano suit. She looked amazing!
Photos courtesy of Avalon Red, Getty, WENN.