I'm a little bit surprised that Benedict Cumberbatch and Sophie Hunter came out to LA for Emmy Weekend, but they did. I shouldn't be surprised – Patrick Melrose was Benedict's baby, he produced the miniseries and it was nominated for several Emmys. The problem? It lost all the Emmys, because I think Emmy voters just want to see him as Sherlock Holmes and nothing else. Thankfully, Bendy has another "baby" on the way:
The couple is expecting their third child together, E! News has learned. During Monday evening's 2018 Emmys in Los Angeles, the 40-year-old theatre and opera director debuted a small but growing baby bump as she arrived to television's biggest event alongside her husband of three years.
Yes, it's only been three years and Sophie is expecting her third child! I thought they would just do an heir and a spare, which is what many posh, British couples do. But maybe after two boys – Kit (Christopher Carlton) and Hal Auden – they possibly wanted to try for a girl. Or maybe they just wanted another baby in general. Who knows? What I do know is that Sophie seems to enjoy havin' babies. As for Sophie's yellow gown… I don't have the ID on this, but it was very much "on trend" at the Emmys. There was a lot of yellow and a lot of bright lemon-yellow.
I'm also including some photos of Bendy and Sophie at the Showtime pre-Emmy event over the weekend. At that event, Sophie was Simone Rocha.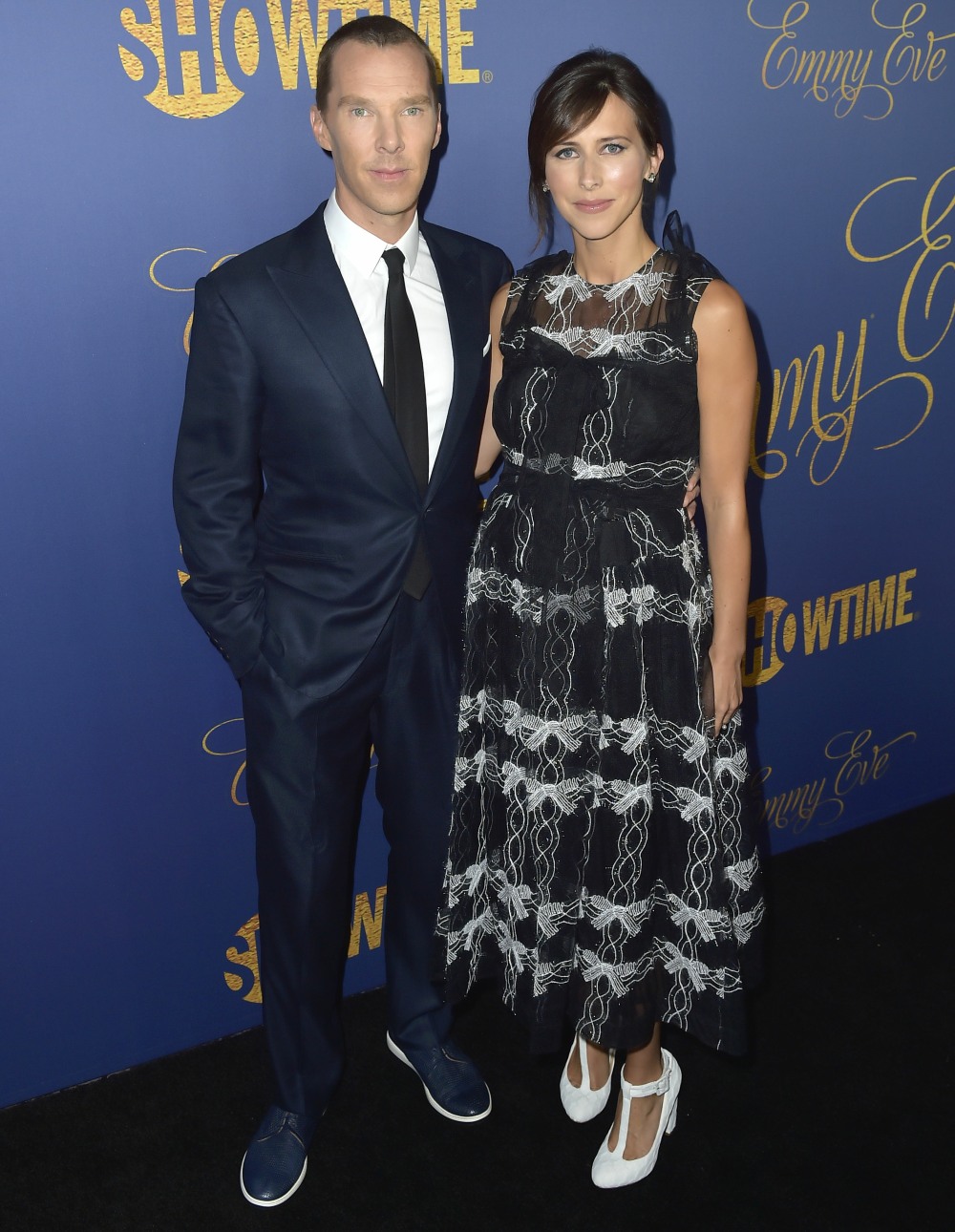 Photos courtesy of Getty, WENN.