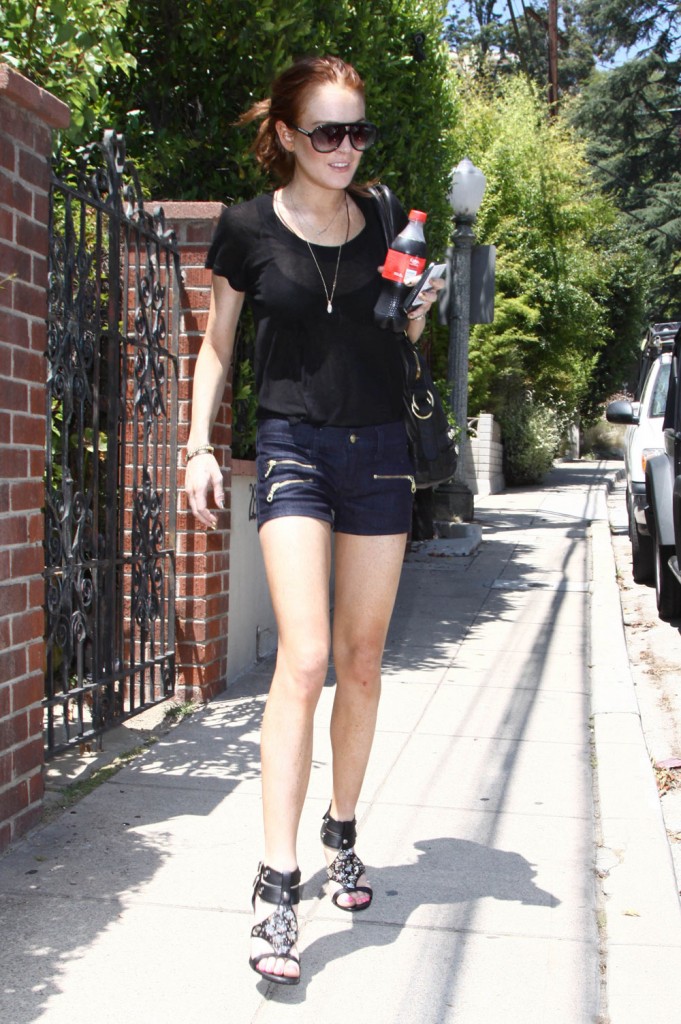 Lindsay Lohan still thinks she's clinging on to a shred of dignity. Enough "dignity" where she can turn down roles that would have put her career back in the "relevant" category. We've heard over and over again how she's a workaholic and how she's just looking for more roles to make her a big movie star. So why is it that when Lindsay was offered a role in the summer's biggest comedy, she turned it down? A source close to the director of The Hangover, Todd Phillips, admitted that he offered Lindsay the role of the stripper Jade. After Lindsay turned it down, the role eventually went to Heather Graham. This is according to a report from US Weekly (story via Page Six):
LINDSAY Lohan passed up a chance at a career comeback. The hard-partying starlet turned down a role in the summer blockbuster "The Hangover," according to Us Weekly, because she said the screenplay "had no potential."

Todd Phillips, who directed the comedy, offered Lohan the role of Jade, a stripper played by Heather Graham.

One source told the magazine Lohan's agent "tried hard to get Phillips to consider her," but "Lindsay said she didn't like the script." Lohan's rep didn't return e-mails.
[From Page Six]
I have no idea if this is true, but it sounds true, doesn't it? The Hangover filmed last fall, when Lindsay was very busy doing nothing. "Nothing" being "drugs and Sam Ronson". My guess is that Lindsay really was offered the part, but turned it down not because she didn't like the script or anything like that, but because the part she was offered wasn't one of the leads. And yes, I really think Lohan is delusional enough to turn down scripts based on how big the part is. Trust me.
Lindsay is shown outside Samantha's house on 7/7/09. The two were also spotted out at lunch together. Credit: Fame Pictures