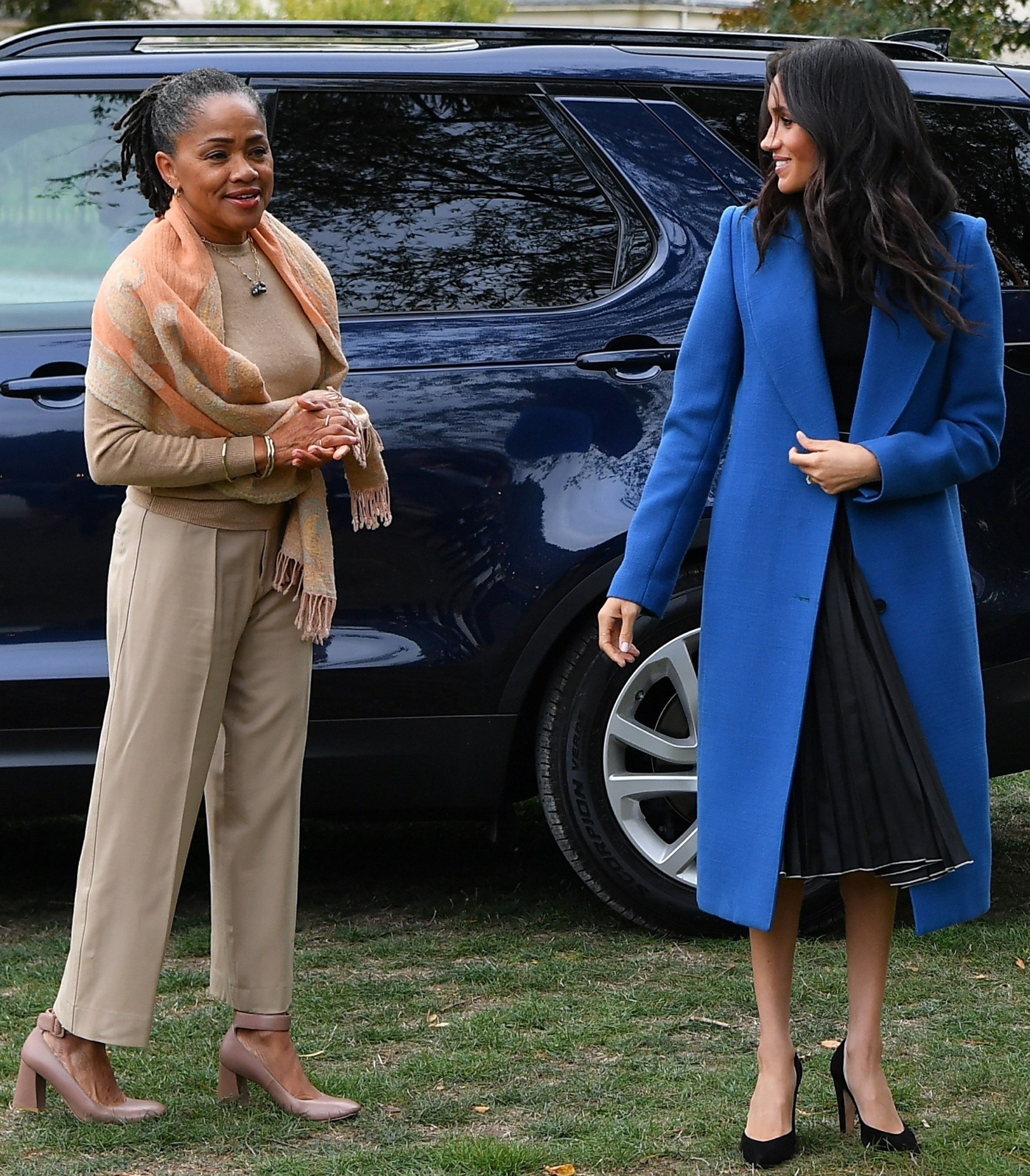 Looking back on the past six months, I think the palace was caught flat-footed with the utter toxicity of the white Markles. The palace had never dealt with family members who weren't merely trying to get attention, they were trying to flat-out destroy the woman marrying into the royal family. That being said, the palace knew what they were doing when it came to Meghan's relationship with her mother, and the palace completely understood the way to "show support" for the first black woman to marry into the main royal family. They embraced her, and they were SEEN embracing her. Yes, there was a performative aspect to it, but that's important too, especially when the British press spent months denigrating Meghan as "less than." Plus, I think the Queen and Prince Charles both genuinely like Meghan.
Before last week, the only member of Meghan's family who was widely accepted by the British media and royal-watchers was Doria Ragland. Doria got wildly positive reviews from her attendance at her daughter's wedding, and people respected the fact that Doria never sold out her daughter. But when Doria attended the launch event for the Hubb Community Kitchen cookbook, apparently *some* royal-watchers and pearl-clutchers thought Doria had finally "gone too far!" I've already said my piece on that, and I honestly feel like… there's just a coordinated effort to attack Meghan over every single thing. So, here's more grist for the mill: once again, we're hearing that Doria is likely planning to move to London, at least part time.
When Meghan Markle's mother, Doria Ragland, turned up for the launch of her daughter's cookbook at Kensington Palace, it was quite a moment. It is unprecedented for non-royal family members to join royals on official engagements, which made Ragland's appearance not only a surprise, but a significant statement from Meghan and Prince Harry, a couple who have ripped up the royal rule book. While this was a one-time thing (Ragland isn't planning to come along to future royal engagements), Meghan's mother is very much a part of the Sussexes' inner circle.

Sources said it was important to Meghan that her mother was there. Meghan is exceptionally close to her mother, as she is estranged from her half siblings and her father, Thomas Markle. And Prince Harry and the royal family have also forged a connection with the impressive Doria Ragland. According to a family friend, the Queen, who hosted a tea for Ragland ahead of the royal wedding at Windsor Castle, was "very impressed," while Prince Charles and Camilla are said to like her enormously. A courtier who has met Ragland remarked, "When you meet Doria, it all falls in place. You understand why Meghan is who she is."

While she largely lives a quiet life away from the spotlight, that may soon change; Vanity Fair has learned that Ragland is planning to spend more time in the United Kingdom. According to a source, "Doria is very close to her daughter, and she has made several secret trips to England. She has been to Meghan and Harry's home in the Cotswolds several times and she has stayed with them at Nottingham Cottage. Meghan is very close to her mum. They speak on the phone pretty much every day and they are talking about Doria getting a place in the U.K. so that she can spend part of the year over here."

Ragland, 62, currently lives in Los Angeles, where she works as a social worker and yoga teacher. While she is said to want to continue living in the States, she wants to spend more time in England.

"It is something they are talking about. I think the idea is that Doria will have a pied-à-terre here so that she has her own space," said the source. "She wants the ability to be here more often, especially if grandchildren come along."

While families of royal brides have previously been kept at arm's length, just like the Middletons, Meghan's mother has been welcomed into the royal fold. "The Queen knows it's a big transition for Meghan and she wants it to be a success," said the source. "That means making sure Meghan feels supported and happy, and including her mother." It's a win-win situation: by welcoming Ragland, the Palace is seen as inclusive and in touch, while Meghan indeed feels happy and supported.
Once again, there's a performative aspect to this, but the performance is actually really important. The courtiers were not fretting about Doria's involvement at the cookbook launch – they are implicitly pro-Doria, and they're happy that Meghan has at least one family member she can count on AND they don't want to look racist (which is apparently not an issue for the British press). As for Doria's plan to have an apartment in London, especially when grandchildren come into the picture… we've heard that before. And I think it will happen. And I'm fine with it. Here's your periodic reminder that Carole Middleton stays at Kensington Palace Apartment 1 quite often.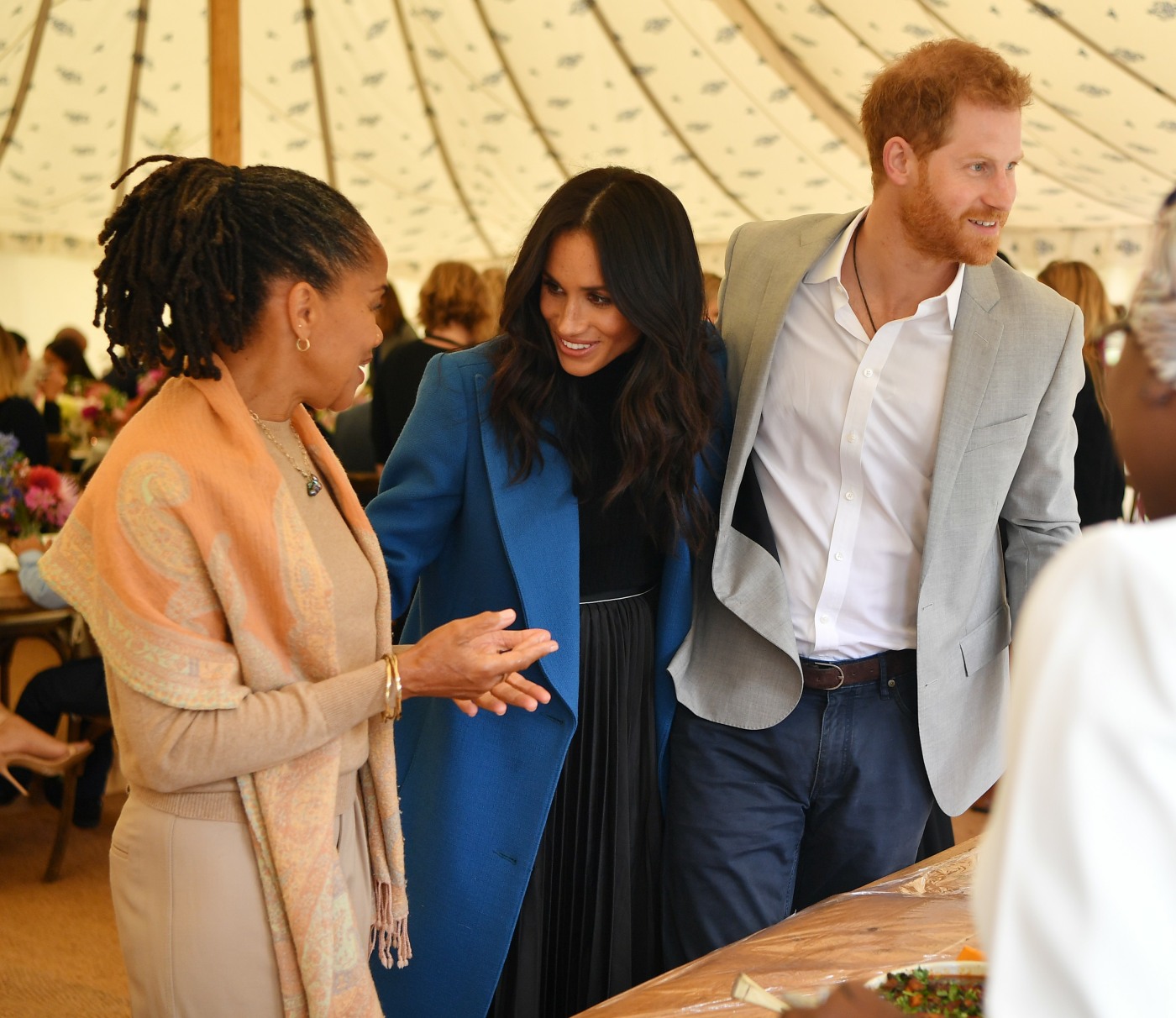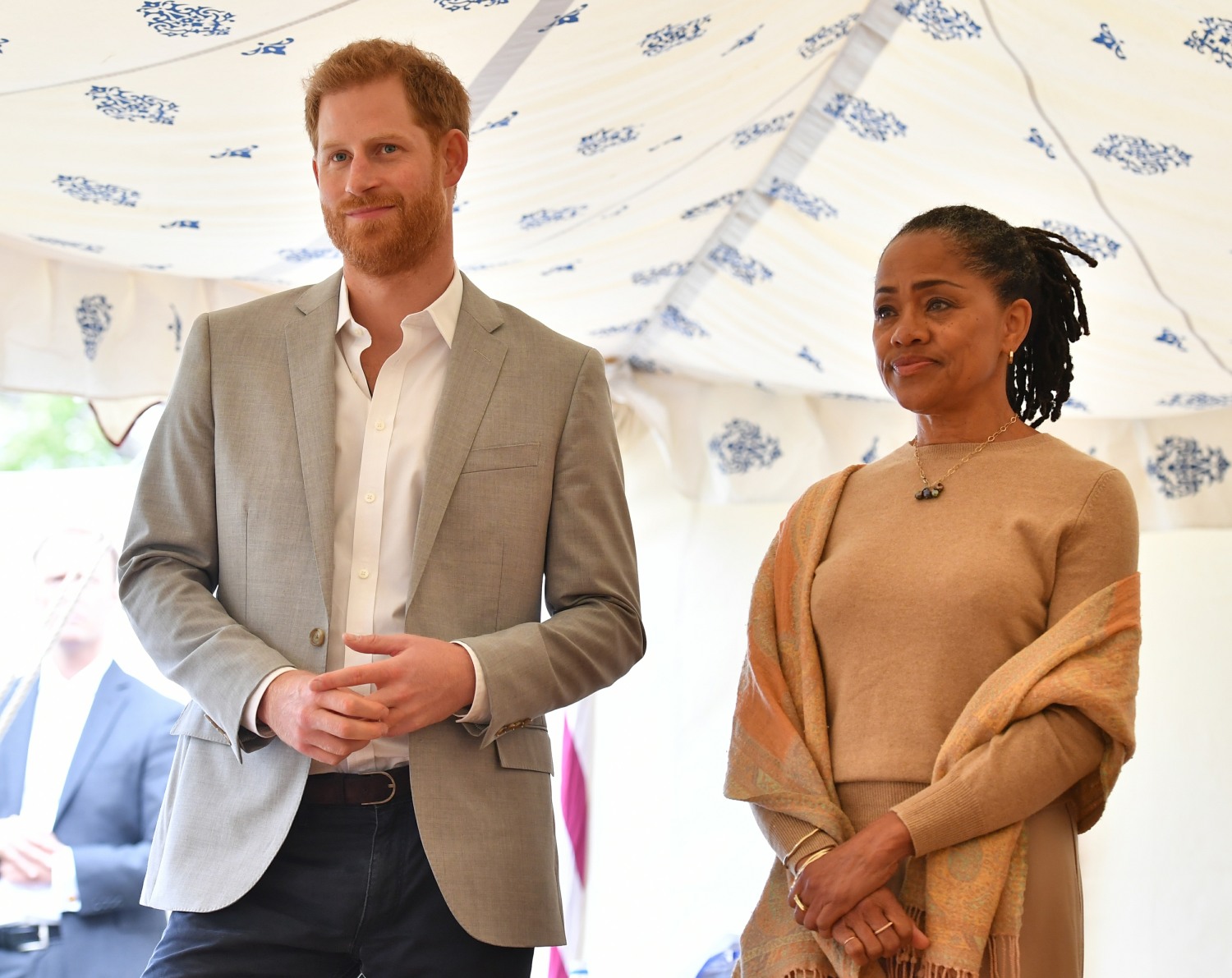 Photos courtesy of Avalon Red and Backgrid.