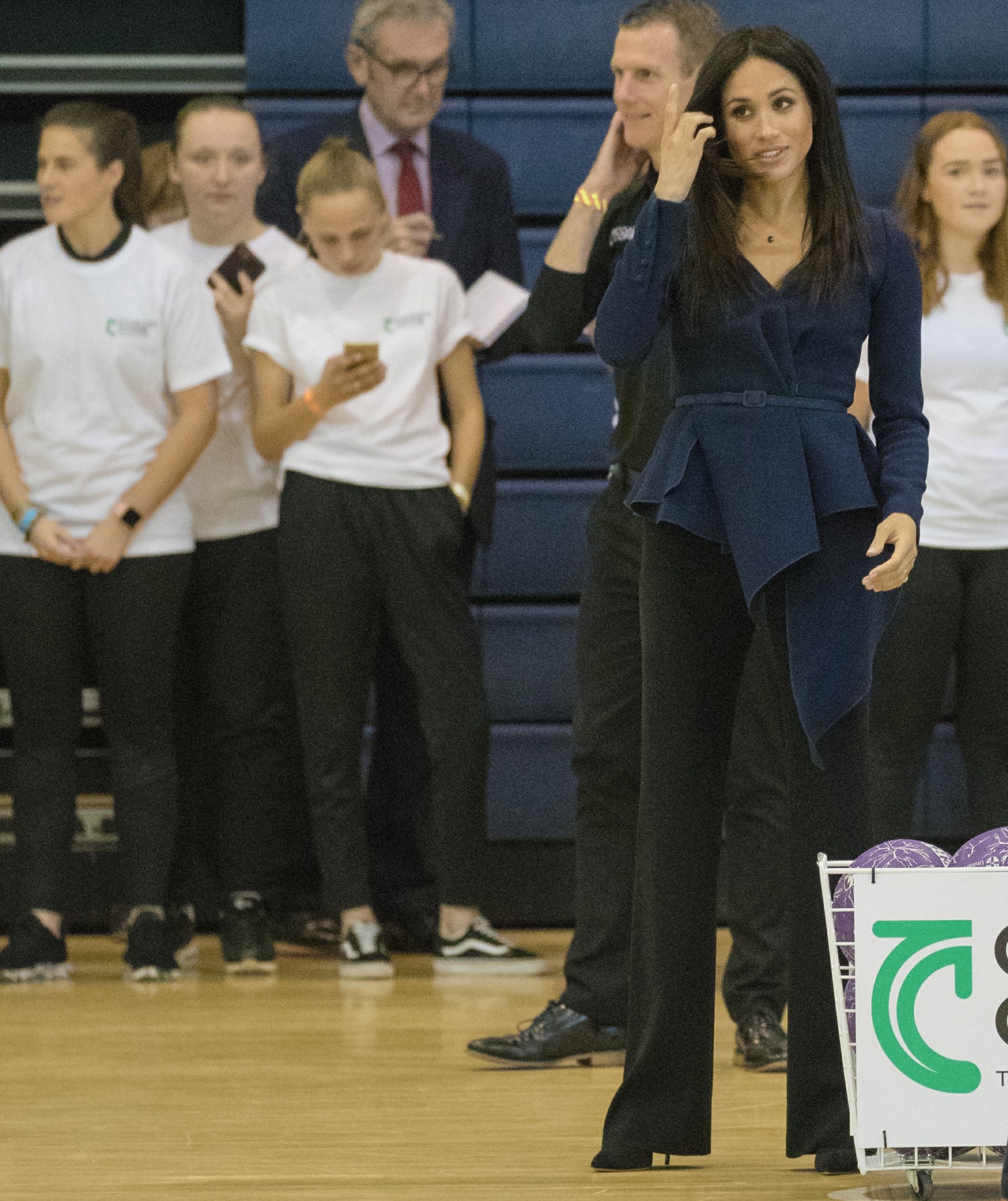 Let's continue talking about the Duke and Duchess of Sussex's appearance at Loughborough University for the Coach CORE Awards. I'm absolutely shocked that the mind-numbing tabloids didn't try to make it sound like Meghan "broke protocol" by wearing trousers again. Instead, People Magazine tried to make it sound like Meg was a fashion rebel for… wearing navy and black together…? You guys, is that really a thing? I grew up in a "don't wear brown and black together" household, but in my opinion, navy and black naturally go together. Think blue jeans and a black blouse or sweater – that combo looks perfect. So stop with this!
That being said, I'm here for any wild speculation about Meghan's peplum and what it all means. For the record, I think she probably just liked the Oscar de la Renta top and didn't care that people would speculate about whether she's already knocked up. Who knows?
Also, this is a weird story: apparently, Meghan and Harry were in Amsterdam this weekend?!?
There's nothing like a weekend trip with friends — just ask Prince Harry and Meghan Markle!

While Prince William's family (minus 5-month-old Prince Louis) spent Saturday at the wedding of one of Kate Middleton's closest friends, Sophie Carter, Meghan and Harry (who is also a longtime friend of Carter's) jetted to Amsterdam to celebrate the launch of celebrity hangout Soho House's newest location, according to the Evening Standard. The invite list for the getaway weekend, which reportedly included pampering treatments at the spa and a lobster spaghetti dinner, was full of other A-list guests like Eddie Redmayne, Stanley Tucci and Jenna Coleman.

In addition to doubling as a 55th birthday celebration for Soho House founder Nick Jones, the kickoff party included a tour of Amsterdam's red-light district (which the Evening Standard notes was not attended by Meghan and Harry) as well as a boat ride through the Dutch city's famous canals.
Is it really possible that Meghan and Harry went all the way to Amsterdam and attended the launch of a private club and zero people took photos or even tweeted about it? That's so weird. I think Meghan has some connection to the Soho House in Toronto, but does she have connections to international Soho Houses? Or does Harry? And isn't the point of having celebrities coming to your party the idea of getting those celebrities photographed at your party?
Last thing: stop tweeting me about Samantha Markle, damn it. I saw the headlines: Toxic Samantha is flying to the UK to force a discussion with Meghan about Thomas Markle's health. I DO NOT CARE. THE WHITE MARKLES SUCK. Samantha is probably going to be photographed as she's being dragged kicking and screaming from the palace gate.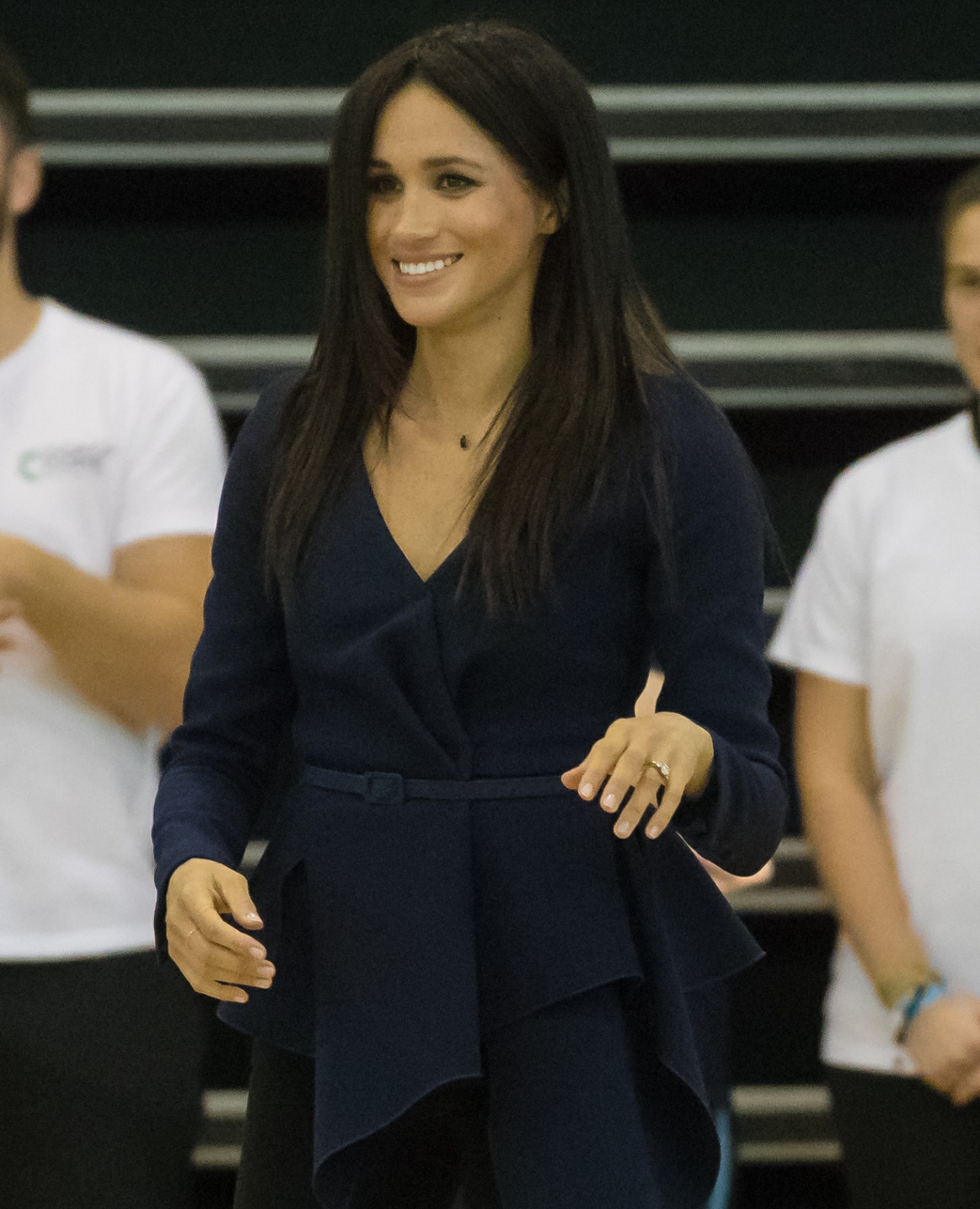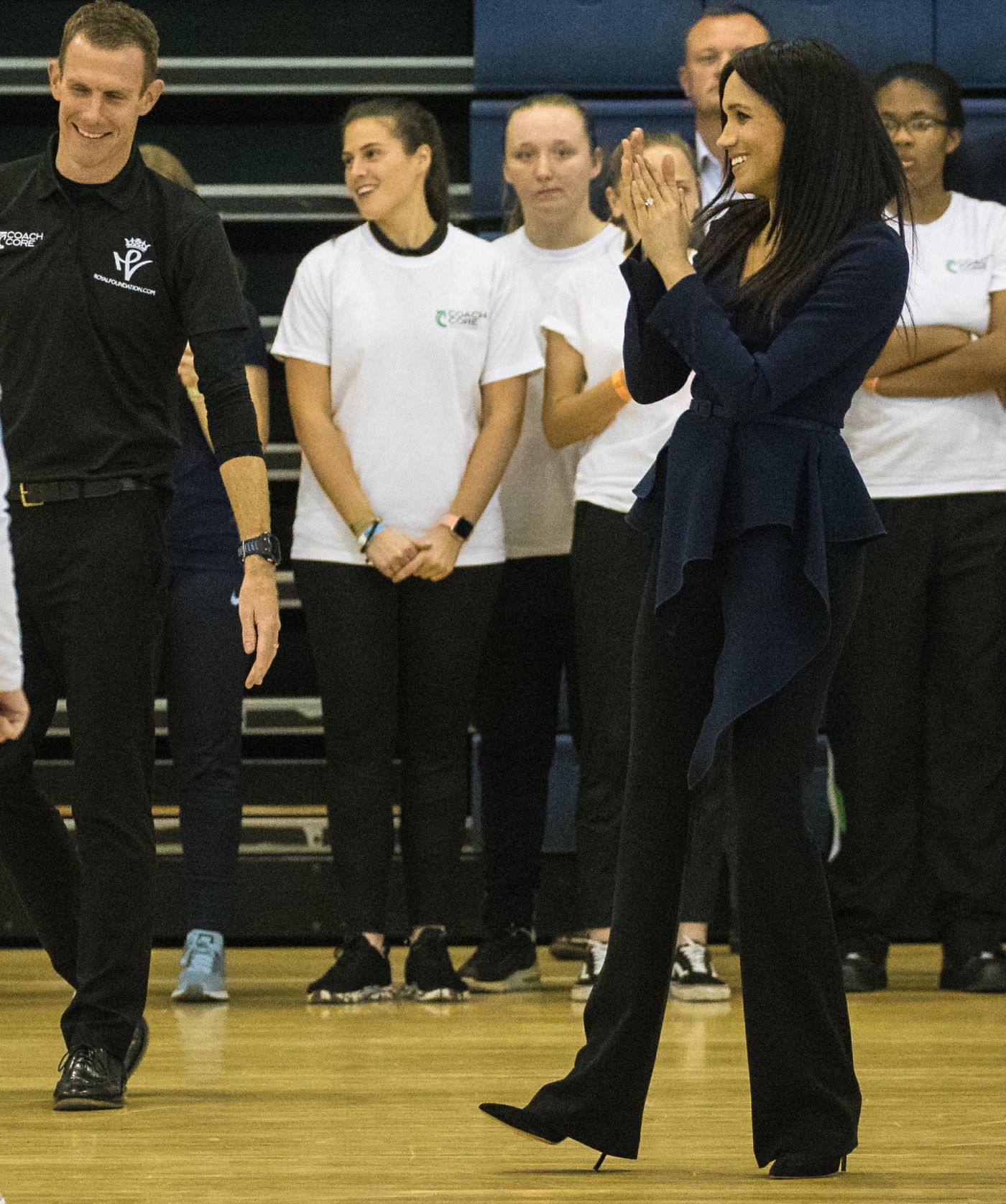 Photos courtesy of WENN.