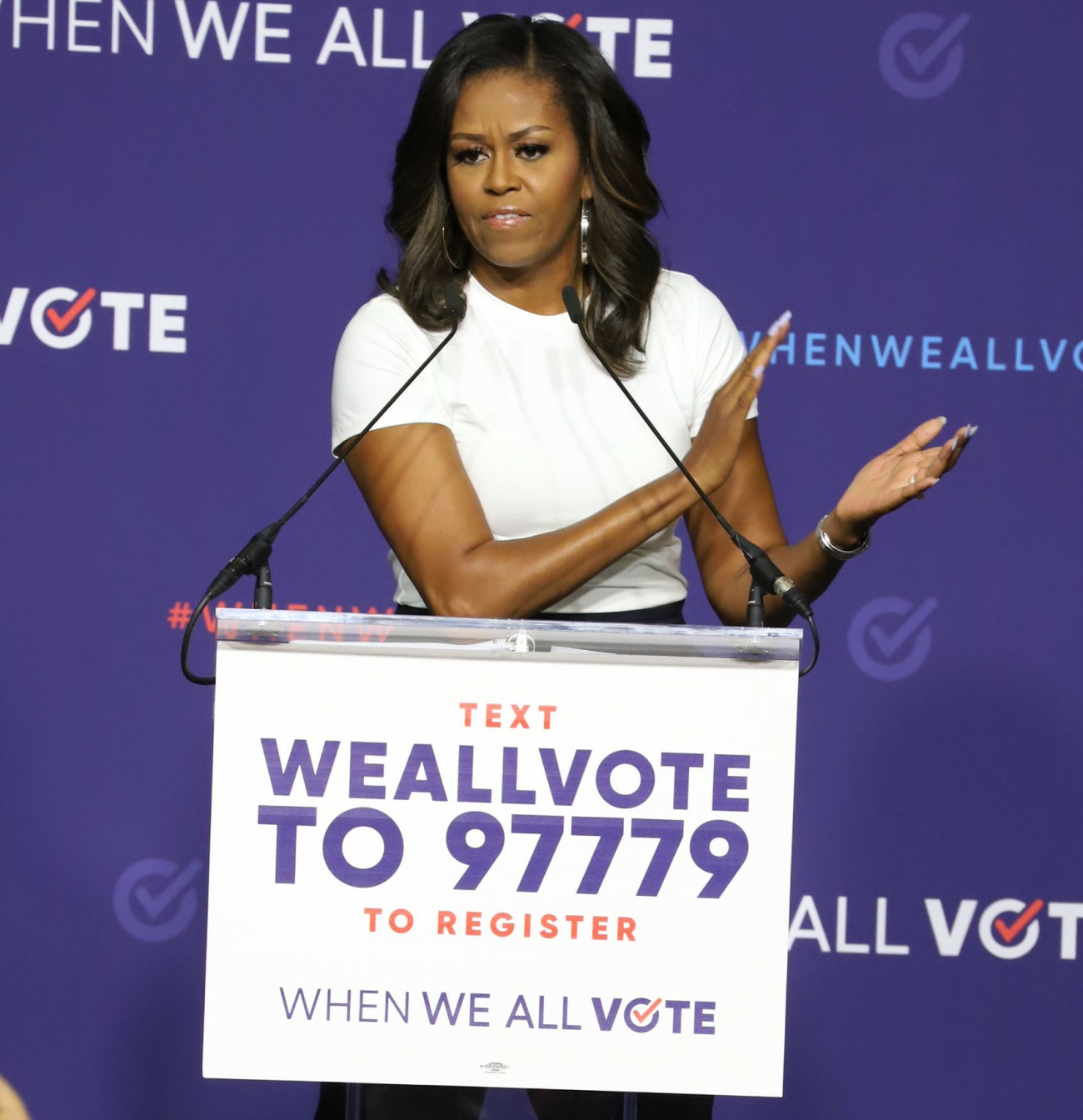 Here are some photos of Michelle Obama hosting the When We All Vote rally in Las Vegas over the weekend. I saw this photos Monday morning, and I thought to myself, "Wow, that's great that MObama is out there, doing GOTV stuff for the midterms." Michelle and Barack Obama have been somewhat quiet since they left the White House a million years ago (real time: January of last year). But former president Obama has already started making some big moves to support Democratic candidates in the midterms. And now MO is doing GOTV efforts, which is really a non-partisan thing, except not really since the Republicans would prefer to disenfranchise every voter except white dudes. Here's a little bit of what Michelle had to say:
Michelle Obama told attendees that she is "sick of all the chaos and the nastiness of our politics," but that the importance of voting still remains. "But here's the problem, while some folks are frustrated and tuned out and stay at home on election day, trust me, other folks are showing up. Democracy continues with or without you."

While stressing the importance of voting to attendees, Michelle Obama said Sunday that the way to get "qualified people" into office was to vote.

"You know, we saw that happen. We experienced that we had a great president, but every couple years folks sat out and said 'well, I did my part, I voted once, I'm done, I'm out,'" she said. "And I'm just telling you that democracy doesn't work that way. As I said earlier, democracy doesn't wait for you to be bothered. It moves on as it rightly should and therefore the people who vote determine the direction of the country, determine the mood, the tone, and the people who stay out don't get a say. And I want every American to feel the power of that choice."
Michelle's words were basically "water is wet, my husband was a great president, and you dumbasses need to vote like your life depends on it because it does." Guess what part of Michelle's speech Tomi Lahren – aka Nazi Becky – latched onto?
Michelle Obama said we "had" a great president. By what measure? Not in economic growth. Not in border enforcement. Not in strength on the world stage. Sit down, Michelle.

— Tomi Lahren (@TomiLahren) September 24, 2018
If I wore earrings, this would be the moment when I slowly took them off and handed them to CB. Then I would start stretching, because I am going to rip Tawny a new a–hole. THE AUDACITY OF BECKY. This bitch, Tammy or whatever the f–k she calls herself, has the motherf–king audacity to tell MICHELLE OBAMA to "sit down." Are you f–king joking, Tarzi? Can you imagine the Fox News meltdown if some ditzy young commentator told Barbara Bush or Laura Bush to condescendingly "sit down"? Nevermind the racial politics of this – a young white Becky telling an older black woman to "sit down." Toozy is like David Duke with a cheap Nazi Becky wig.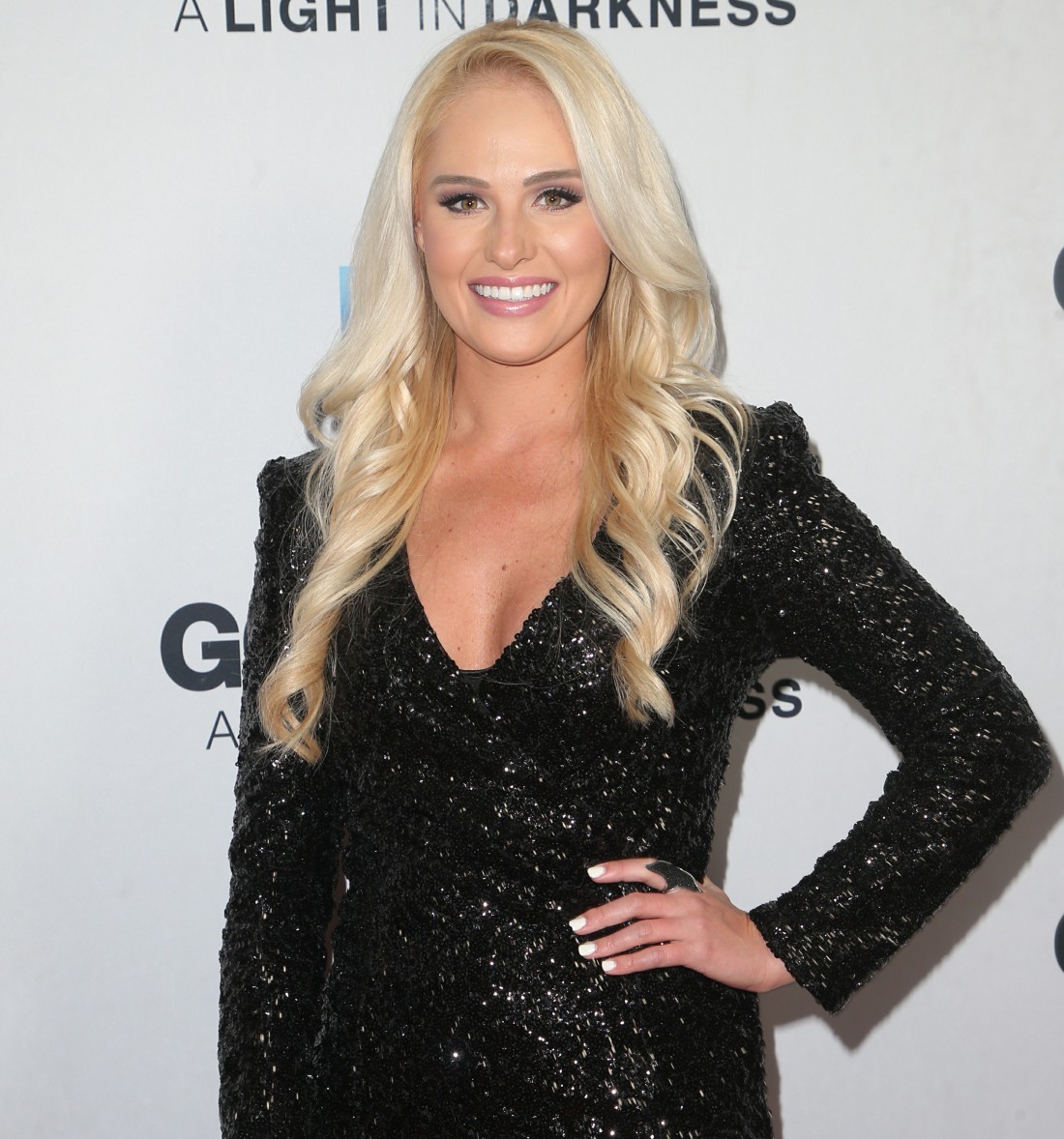 Photos courtesy of WENN.