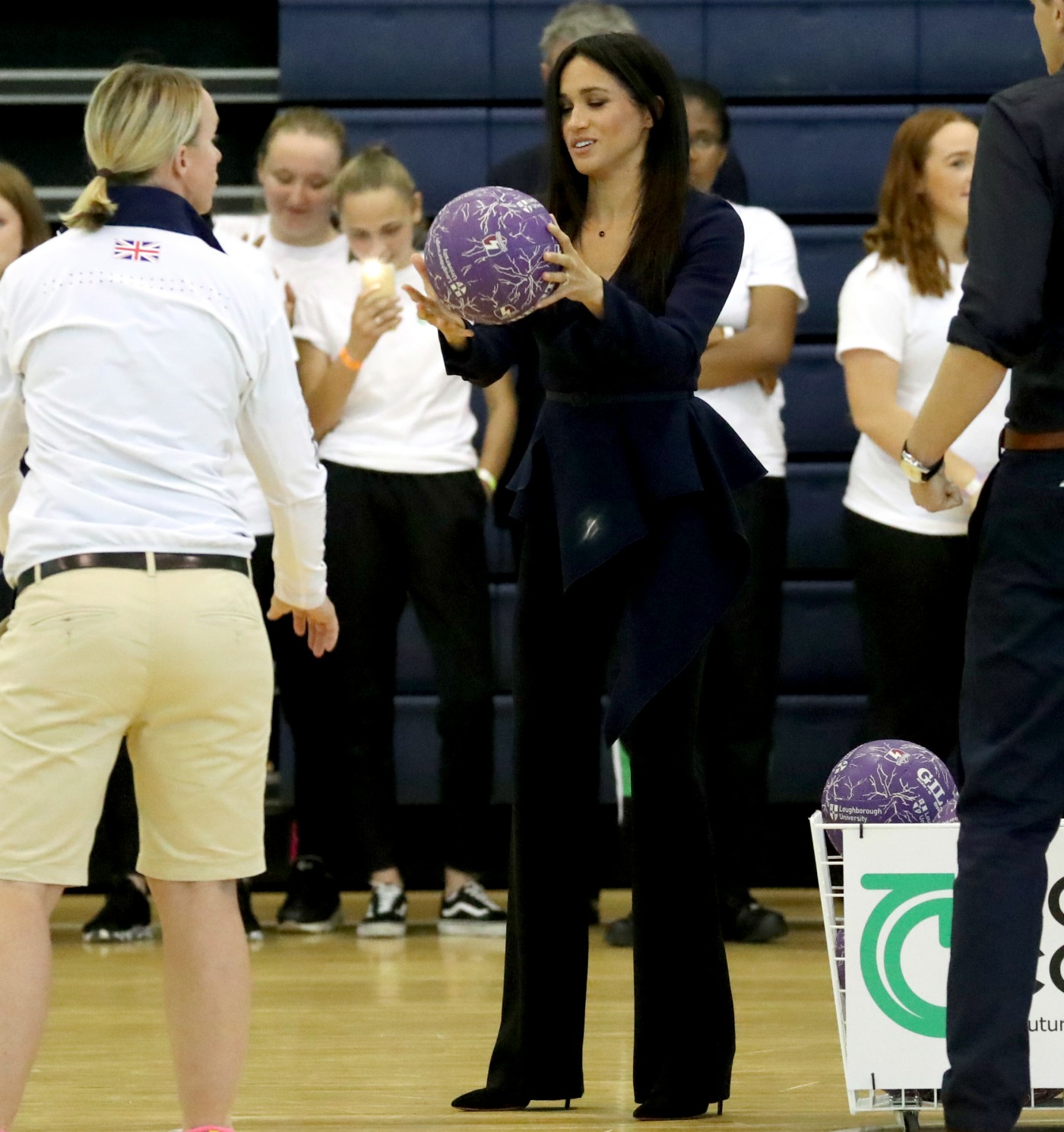 Ugh, I completely forgot that the Duke and Duchess of Sussex were doing an event today. In my defense, I thought that since this event was called the "Coach CORE Awards" that it would be in the evening, GMT, and that we would be getting the photos a lot later in the day. Meghan and Harry arrived at Loughborough University this afternoon to start this event, which is affiliated with Heads Together and all of the umbrella sporting/mental health issues.
For this sporty event, Meghan chose… TROUSERS! Yas! Meghan wore Altuzarra trousers in either navy or black (they look different colors in different photos) and a navy Oscar de la Renta top which is interesting – there seems to be some feminine detailing and a flared waist. She also seems to be wearing high heels, as opposed to flats or sneakers. Kate also gets into that kind of footwear quandary often enough – it's a sporty event, so do you wear sneakers? But it's also a real "royal event," so should you go for a dressier look? No one is sure what to do, so Meghan just wore heels.
It also looks like Meghan had a fresh blowout? My theory is that Harry didn't explain the event clearly enough and she thought she needed to be a lot dressier.
Photos courtesy of WENN, Getty.