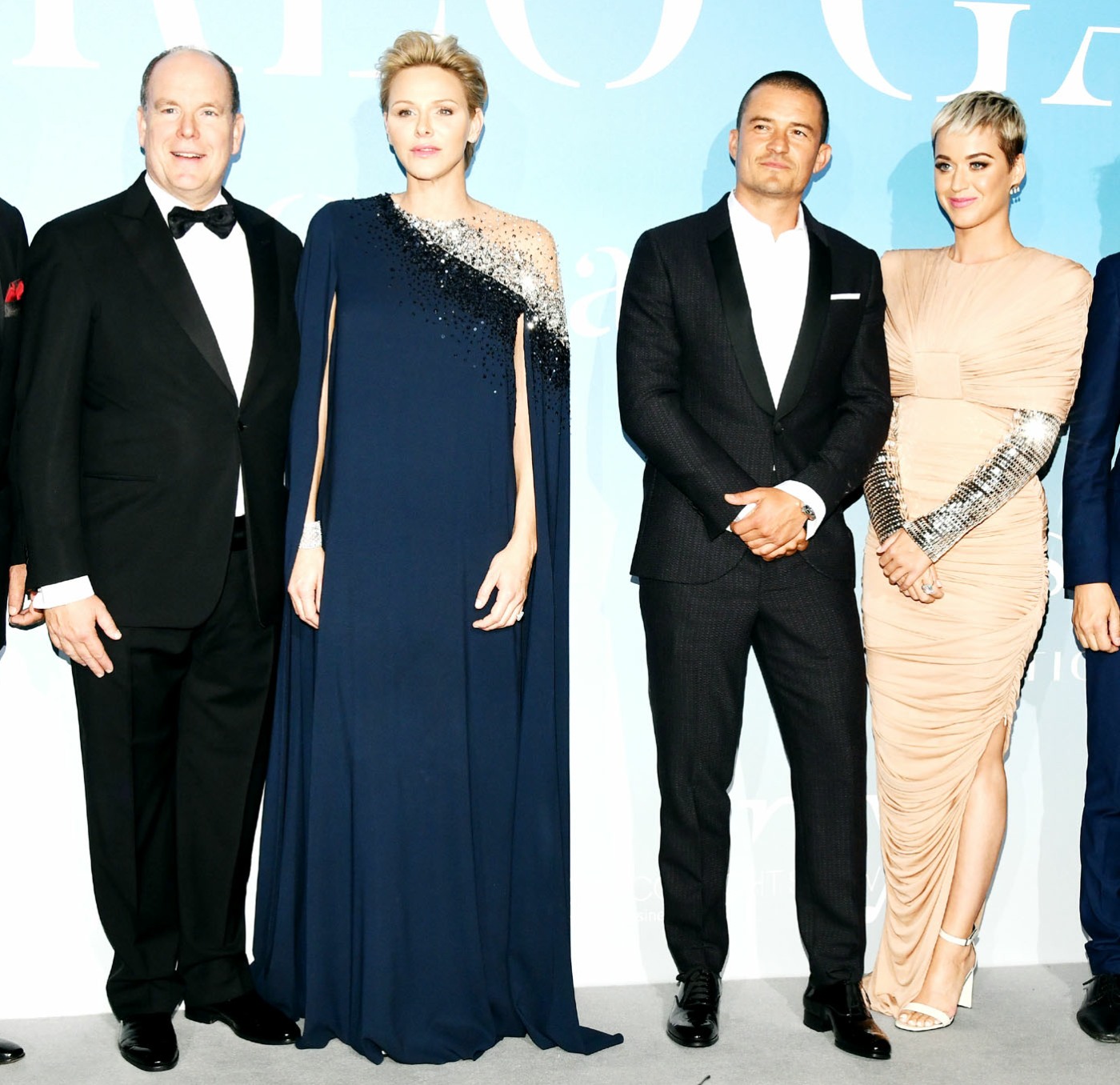 Here are some photos from the Global Ocean Gala in Monte Carlo last night. Prince Albert of Monaco has several big causes, and the environment and protecting the oceans are two of his biggest (he's also a huge supporter of the Olympics and the Red Cross). You know the Global Ocean Gala was important because Princess Charlene even came out for it. And good lord, she looks like she's been "medicated." Her gown is terrible, as is her makeup. And hair, for the matter.
The big story from the Ocean Gala was that Katy Perry and Orlando Bloom attended… and this is their first time making a coupled-up red carpet appearance. They've been at the same events before, and Orlando has even been Katy's "date" at some events, but she's never let him walk the red carpet with her, which is sort of funny. She's like "actually I don't want to remind people that we're together, we cool?" Katy's hair, makeup and gown are also hideous, almost like she was really trying to look as awful as Charlene.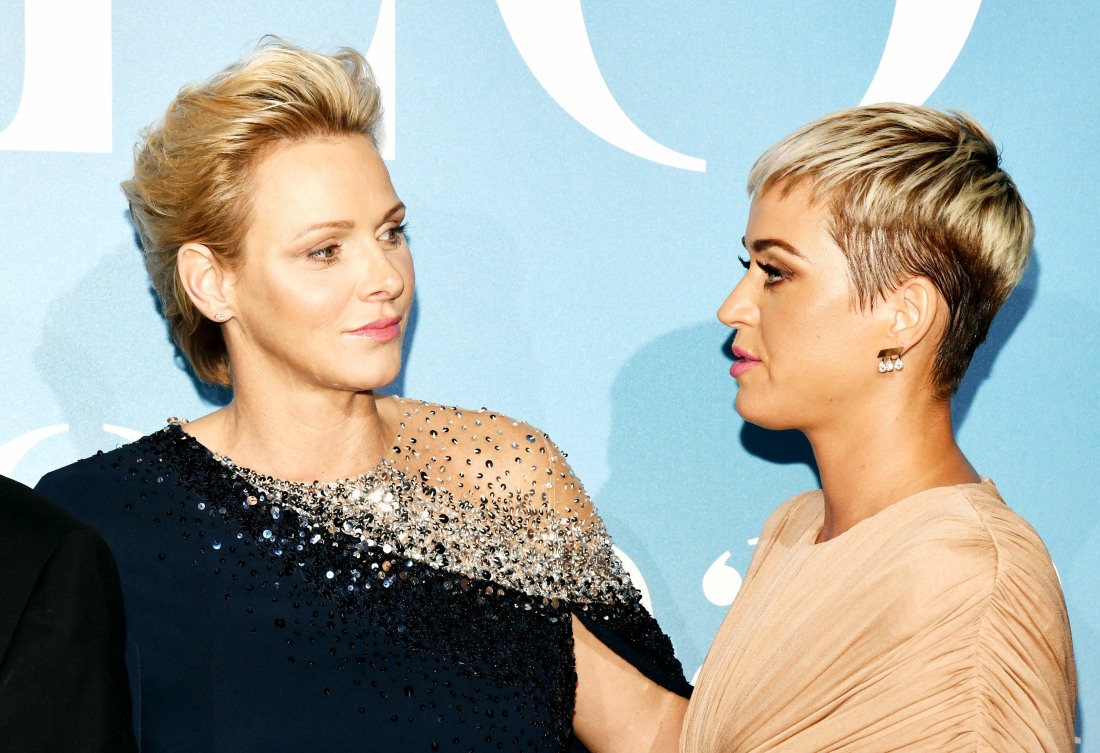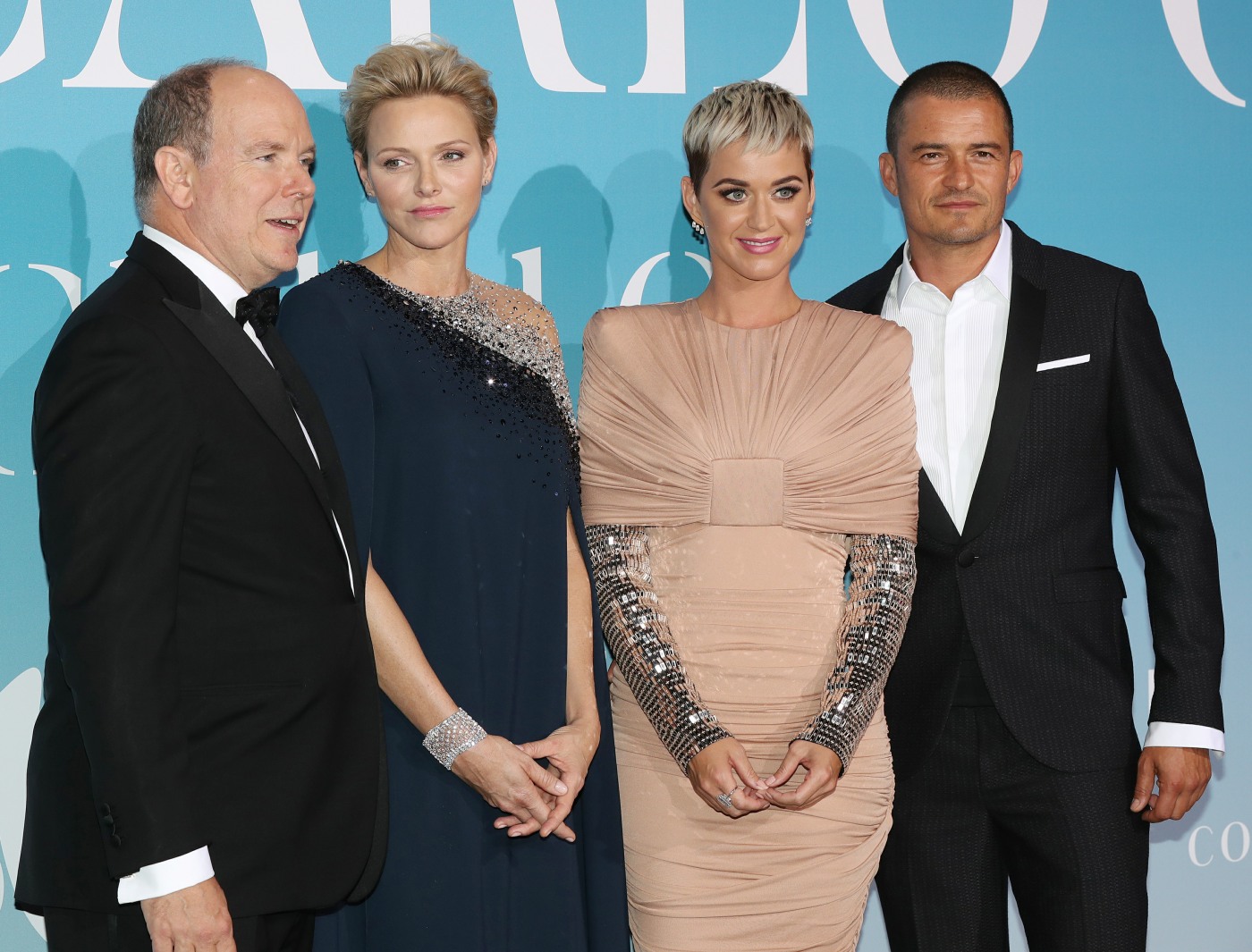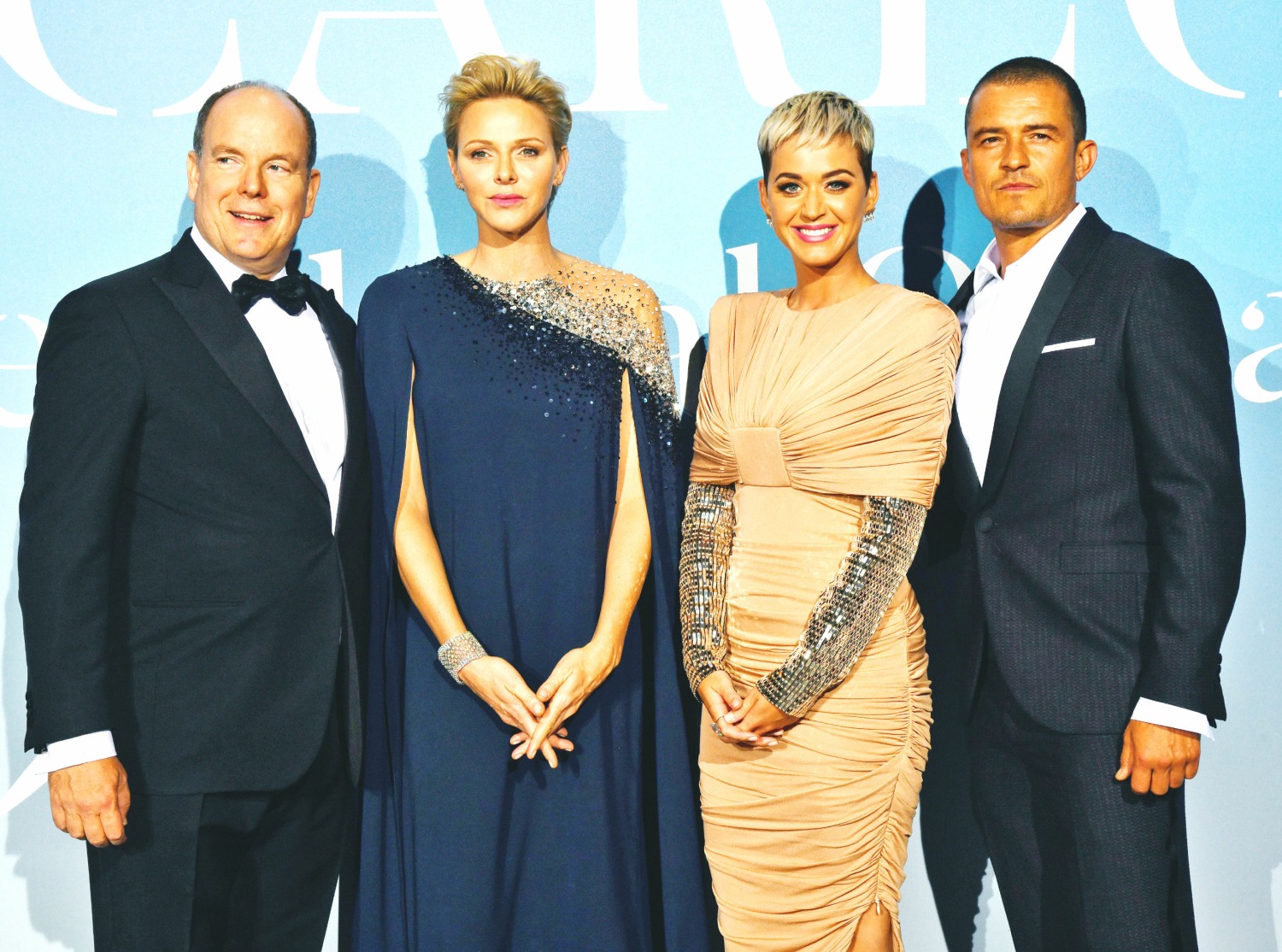 Oooh, look at Pierre Casiraghi and his wife Beatrice Casiraghi. She's crazy-beautiful, but her terrible gown made me laugh. Even beautiful women sometimes choose terrible clothes.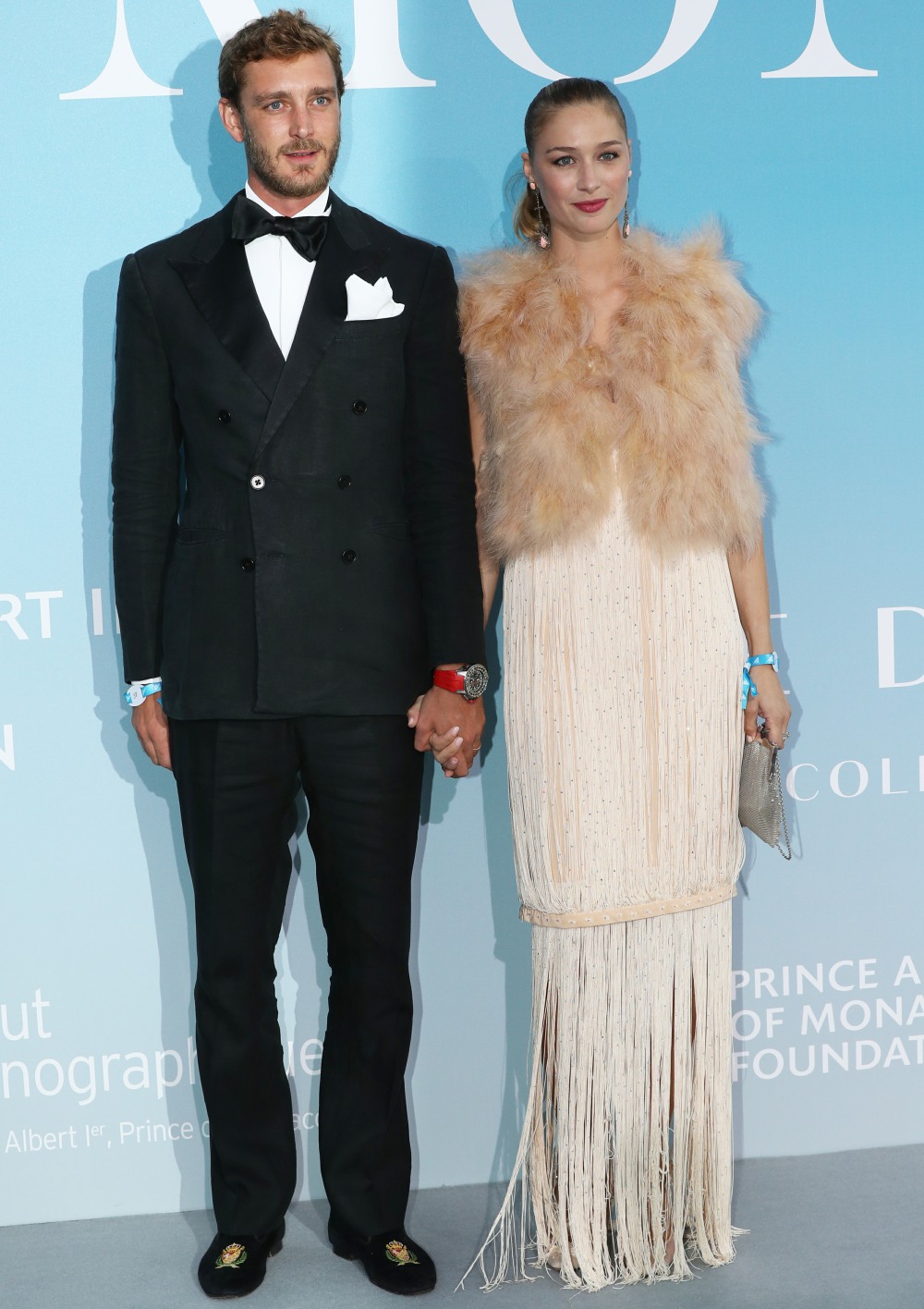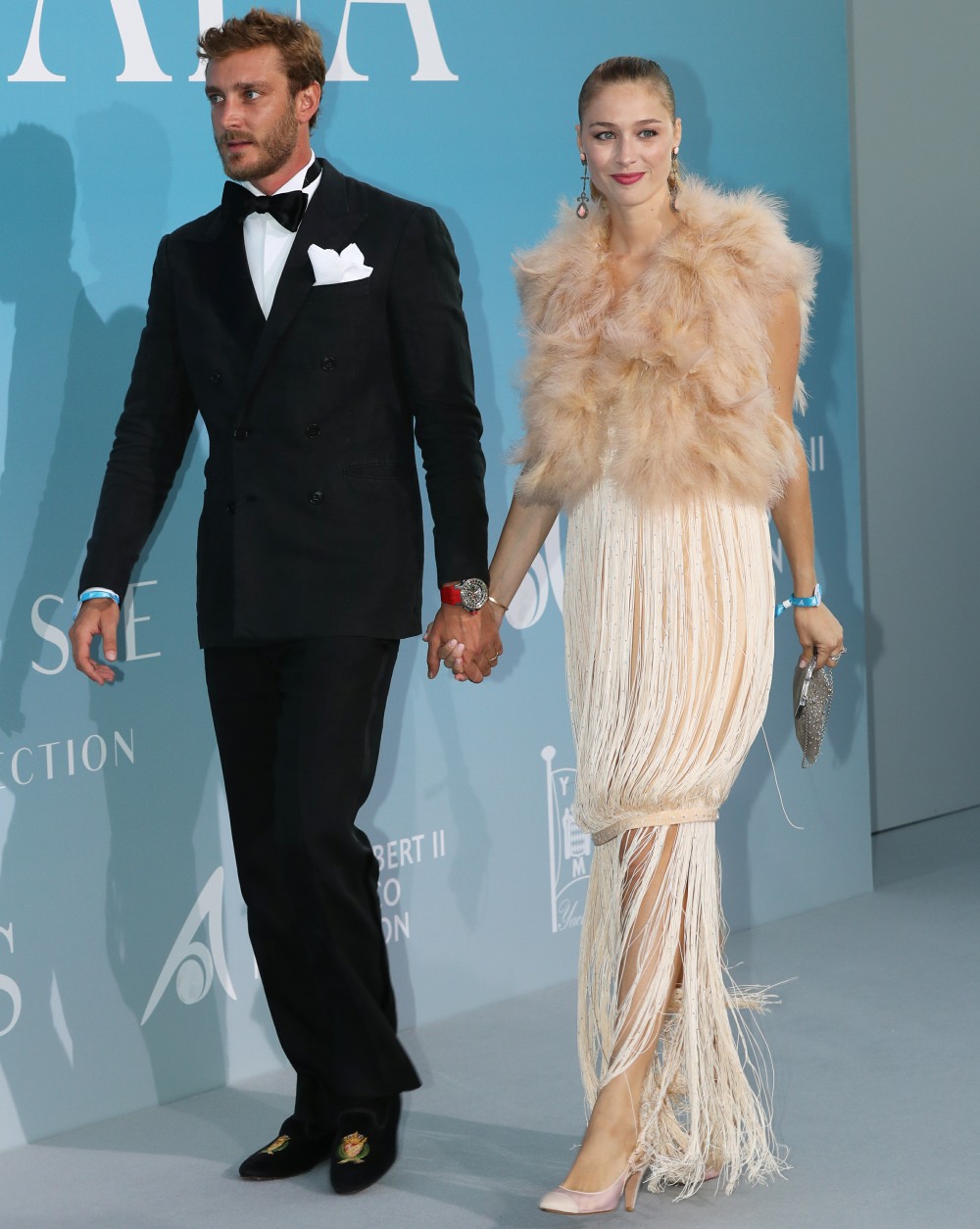 Photos courtesy of WENN.