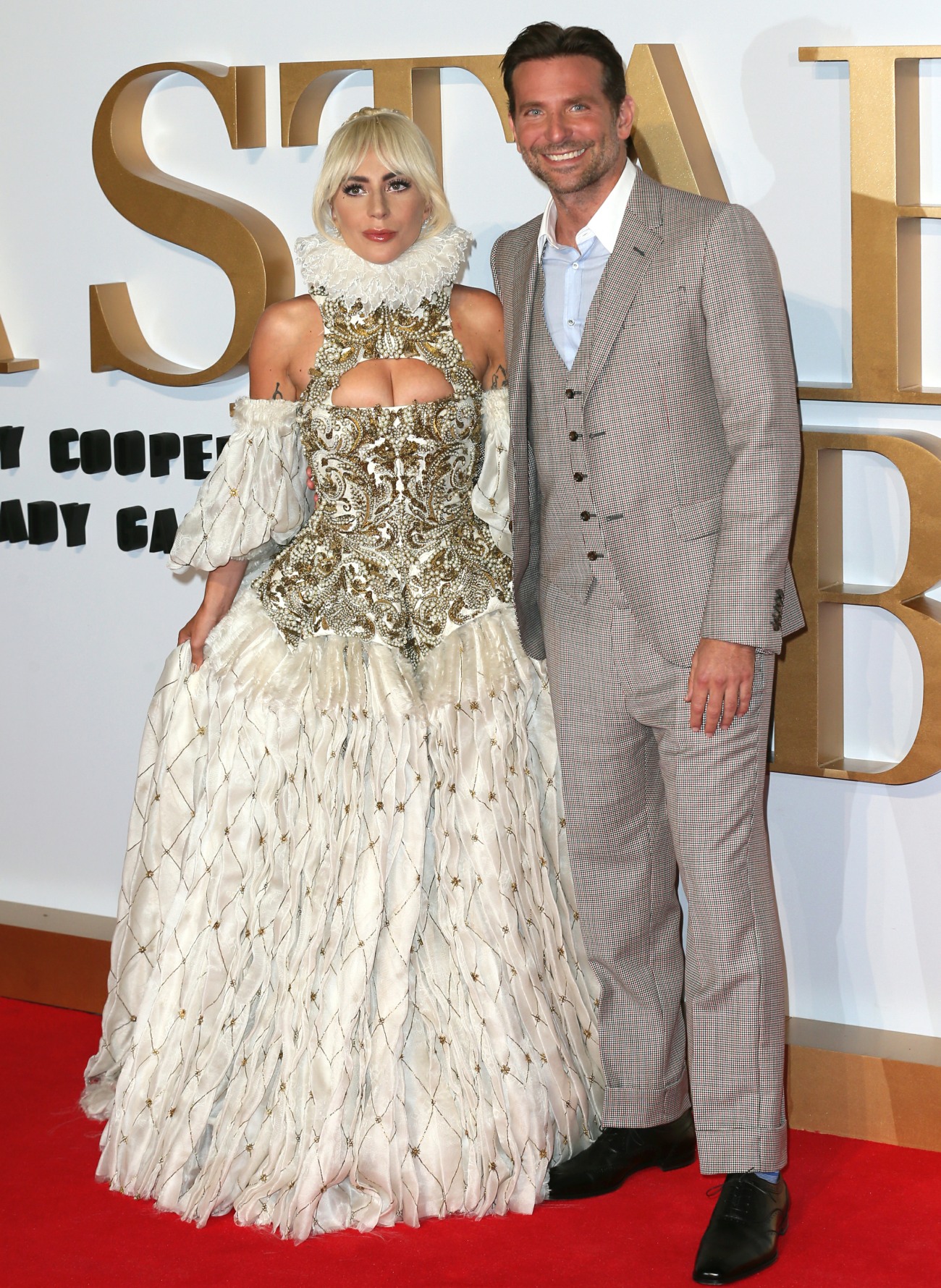 Here are some terrible photos from the London premiere of A Star Is Born. I get the feeling that Bradley Cooper and Lady Gaga are already sick of each other, so it's going to be a loooong Oscar season, right? It's also going to be a tedious one if Gaga continues with this kind of fashion show. Gaga chose an Elizabethan collar – I mean, I guess? – that was attached to a McQueen gown. I guess she wore this because they're in England and English peeps love these kinds of costumes? Maybe.
Meanwhile, the New York Times published a very odd celebrity profile of Bradley Cooper by Taffy Brodesser-Akner. Bradley talks about the movie at length, he talks about his acting teacher, he talks about his process of changing his career and pitching A Star Is Born and all of that. But Brodesser-Akner tried to ask him about whether there were parallels to be drawn from his own life to the character he plays, Jackson Maine. B-Coop refused to answer:
He doesn't like my questions about the particular inspiration for certain details in the movie. He doesn't like questions about his personal life and how it might relate to the big, sexy music movie I'd just seen. These were typical interview questions. I wanted to talk about Mr. Cooper's own sobriety, and how it was reflected in Jackson's drug and alcohol addiction. I wanted to talk about fatherhood — how Mr. Cooper has both lost his father and become a father in the last few years — since fathers haunt the movie. I wanted to talk about love. But he wasn't having it.

Listen, he said to me. I seem nice. He gets that I'm just doing my job. But he's not going to get personal with me. He has to promote his movie — he wants to promote his movie — but beyond that? What would telling me anything truly personal really do? "I don't necessarily see the upside of it. You know? I don't…You know, here's the thing," he said. Then he smiled, but it wasn't a happy smile, more like a resigned one. "The experience was so incredible, it was such a wonderful, wonderful experience, that it can only go downhill."
It goes on and on like that throughout the piece, and I was left feeling like both of them had a point. B-Coop shouldn't have to open up a vein in every interview and pour out every personal detail about why this particular story resonated with him. On the other side, he wants lots of Oscars and he's in the midst of a massive Oscar campaign, and Brodesser-Akner was basically trying to help him create the Oscar campaign narrative, the one which will be repeated over and over in the next four months. Bradley Cooper will talk about his father, and his baby, and his personal demons. He just didn't want to do it on this particular day. Which, again, is his right. But he's going to look like an a–hole when he spills his guts a month from now to Vanity Fair or The Hollywood Reporter or whatever.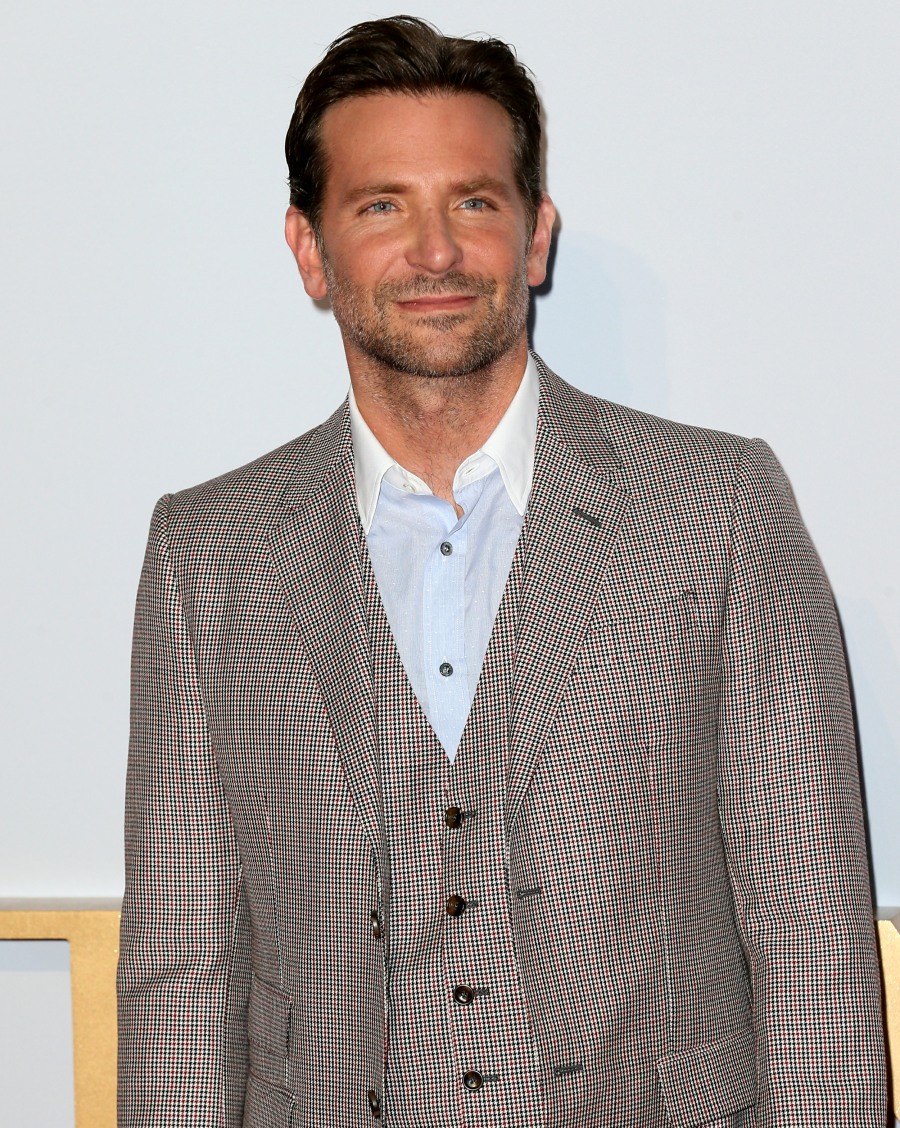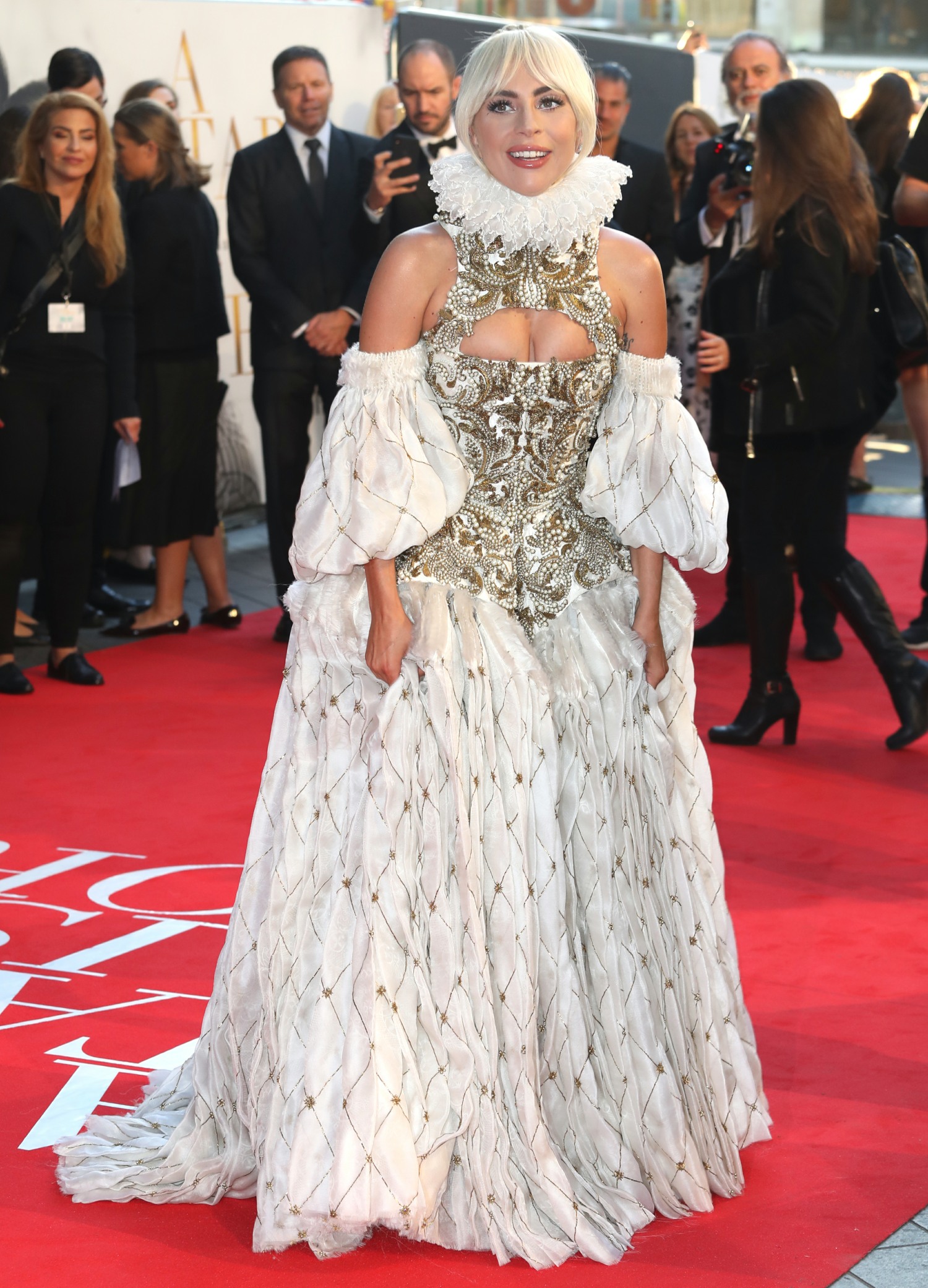 Photos courtesy of WENN.