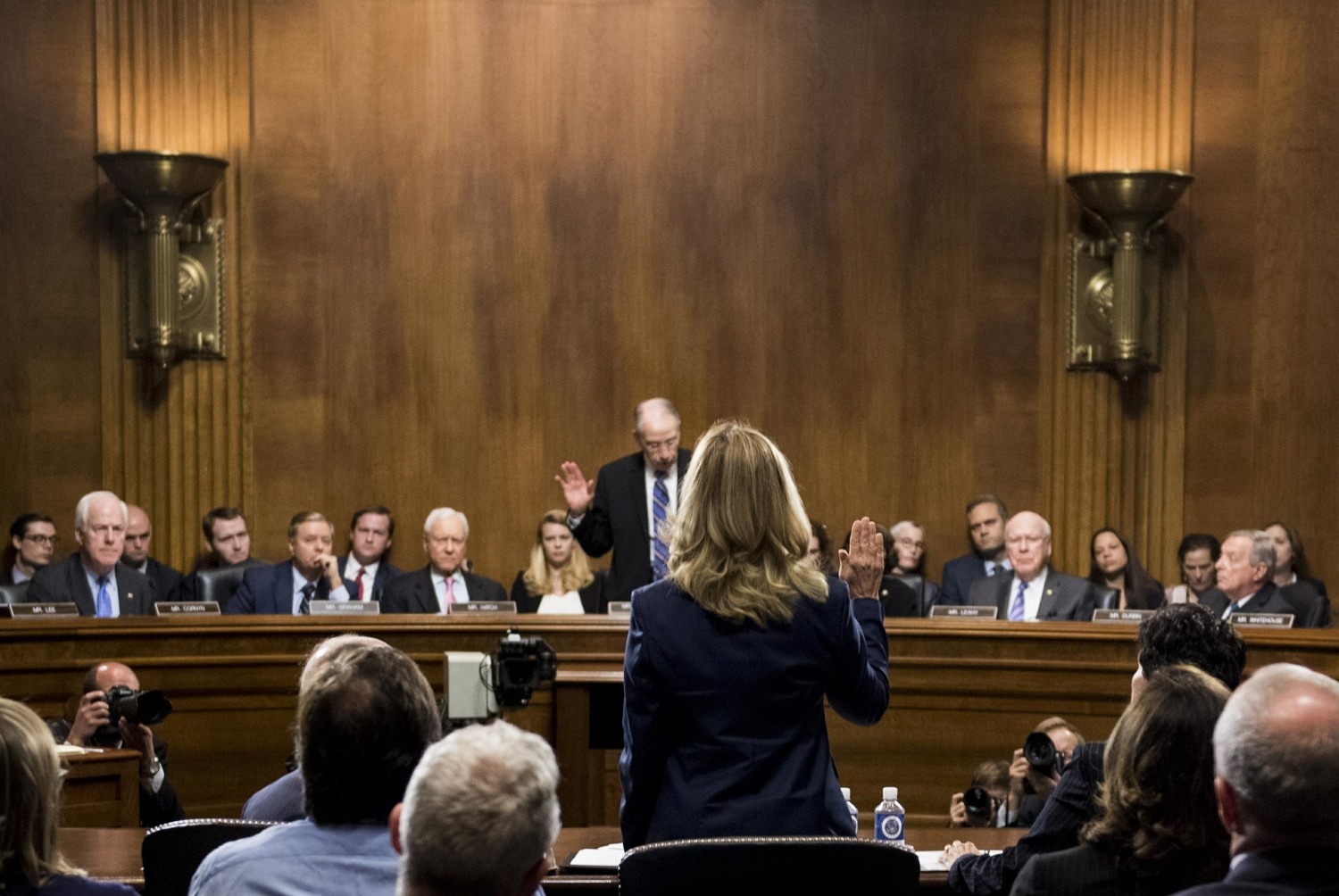 On Thursday, Dr. Christine Blasey Ford spoke for herself, in her own voice, without any political postures or attitude. Maybe that's incorrect – she did have an attitude, and it was an attitude of "I hope I'm being super-helpful, this is my civic duty!" She had the energy of a kind and thoughtful cool-mom professor, and I'm guessing that she's probably one of her students' favorite professors. She also had an appealing naivete – as I tweeted yesterday, it was so telling and so charming that she really did not understand why she would need to hire a lawyer, as many of her friends advised her to do. She truly did not understand the messy political world she entered. And that's what made her so believable – she's never been a political operative in her life. She didn't come forward as part of any kind of agenda. She truly thought she was being helpful, and she truly hoped that a more suitable candidate would be chosen for the Supreme Court.
There were tears in the courtroom all around during her opening statement and throughout her testimony. Here's her opening statement:
I saw tweets from men and women online that there were tears all around. After her opening statement, the senators got five-minute slots to ask her questions – the Republicans were too cowardly to pose their questions directly, so they hid behind Rachel Mitchell, a sex crimes prosecutor from Arizona. Mitchell asked nitpicky questions about street names, her friends' names, etc. I'm not sure Dr. Ford understood why she was being asked those kinds of questions. The Democrats all professed their belief in Dr. Ford's testimony, and one of the most visceral moments came when Senator Leahy asked her about her strongest memory of the assault:
Sen. Leahy: What is your strongest memory of the incident?

Dr. Ford: "Indelible in the hippocampus is the laughter, the uproarious laughter between the two." pic.twitter.com/OpmSolmXDV

— NBC News (@NBCNews) September 27, 2018
It should be noted that many of the Republican senators seemed to believe Dr. Ford… up to a point. They believed she was a victim. But my guess is that they think it's all a case of mistaken identity. Either that or they believe her story 100% but they just don't care – they think Brett Kavanaugh is probably a rapist but that he should still be on the Supreme Court.
Dr. Ford said she was "100%" sure that Brett Kavanaugh assaulted her:
DURBIN: I'm asking you to address this new Republican defense of mistaken identity directly. Dr. Ford, with what degree of certainty do you believe Brett Kavanaugh assaulted you?

FORD: 100 percent. pic.twitter.com/52DBPveSiZ

— Aaron Rupar (@atrupar) September 27, 2018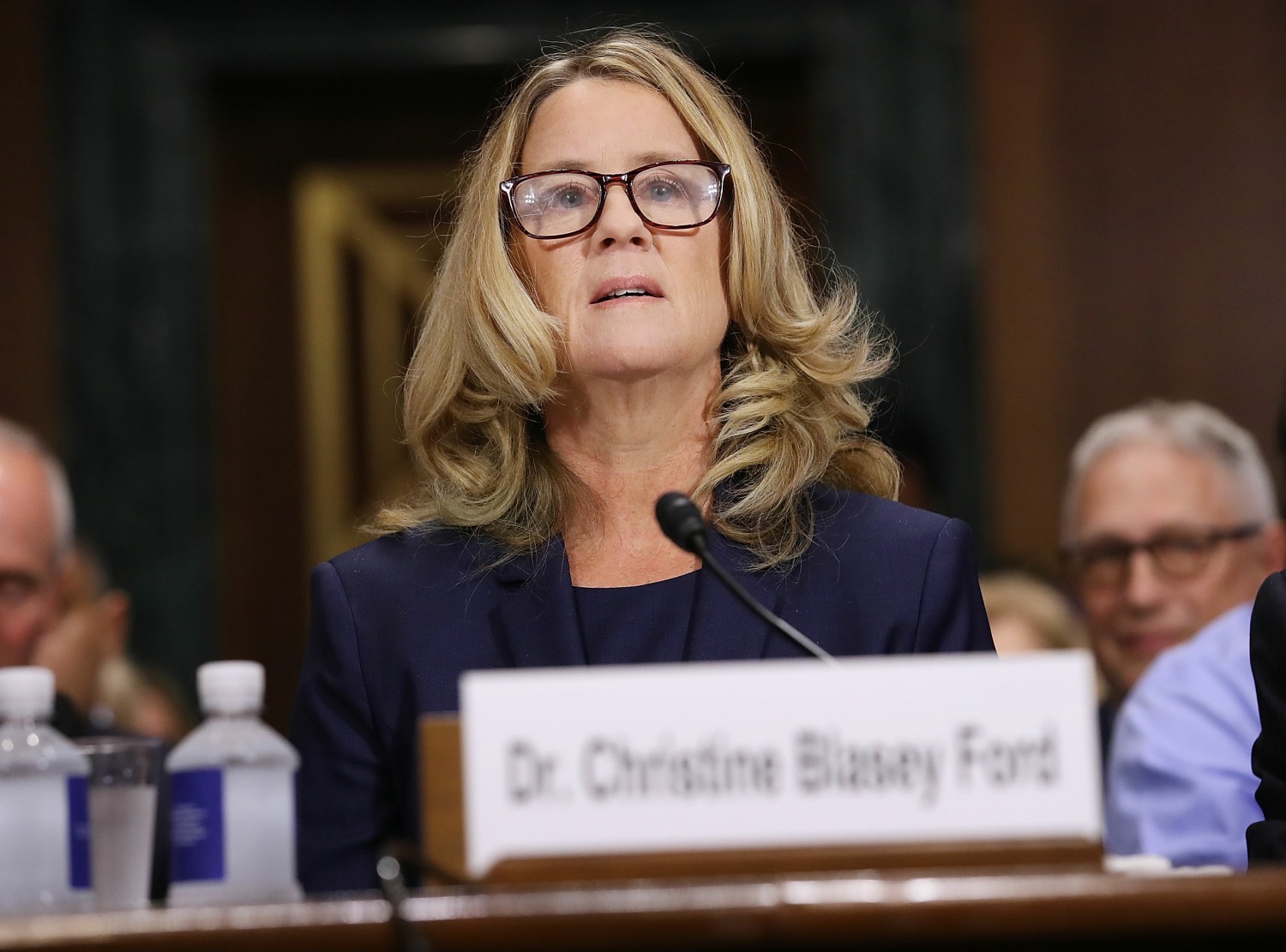 Photos courtesy of Backgrid, Avalon Red.