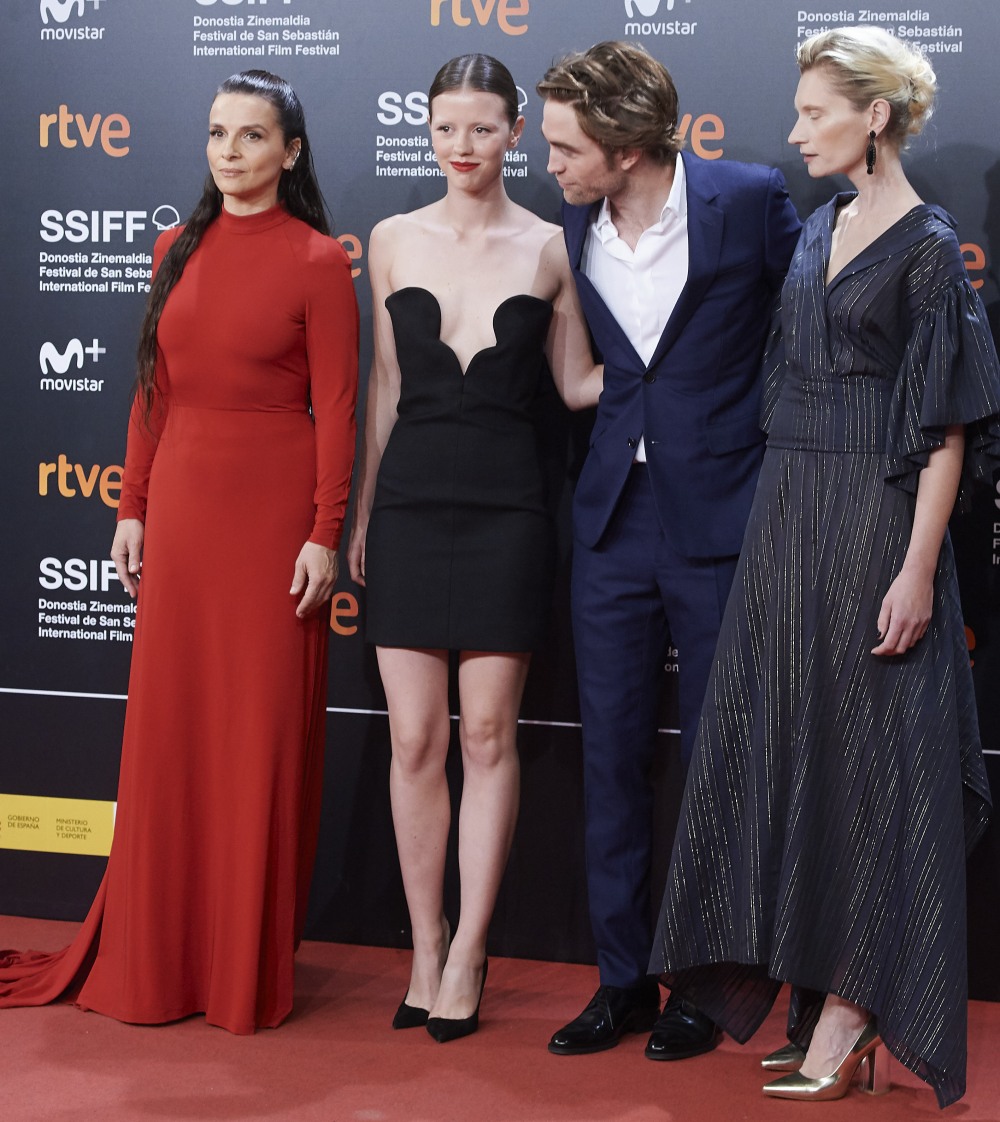 Because yesterday was so crazy, a lot of people missed my dumb story about Robert Pattinson and whether he has any feelings about Shia LaBeouf dating his ex-fiancee, FKA Twigs. I said that I don't really believe that Rob is worked up about it, but I also believe that Shia is probably worked up over the fact that Rob is at the San Sebastian Film Festival with Mia Goth, who is either Shia's estranged wife or his ex-girlfriend. Shia and Mia's messiness is one thing, but would Rob go there? Would he hook up with Mia? Eh. He's dating Suki Waterhouse, the last time I checked.
Rob posed at the photocall and premiere with Mia, and with his other costars – Juliette Binoche, Agata Buzek and Scarlett Lindsey (the baby). The director is Claire Denis, and she was there too. While the ladies' fashion is interesting, it's clear that the photographers at the San Sebastian Film Festival all wanted to get some amazing beauty shots of Rob. The light in San Sebastian really agrees with him.
Another cute thing? He's, like, the baby wrangler.
Rob and Scarlett 💖 via @sallyvg pic.twitter.com/kuhBvRHyY5

— Purely Pattinson (@PurelyPattinson) September 27, 2018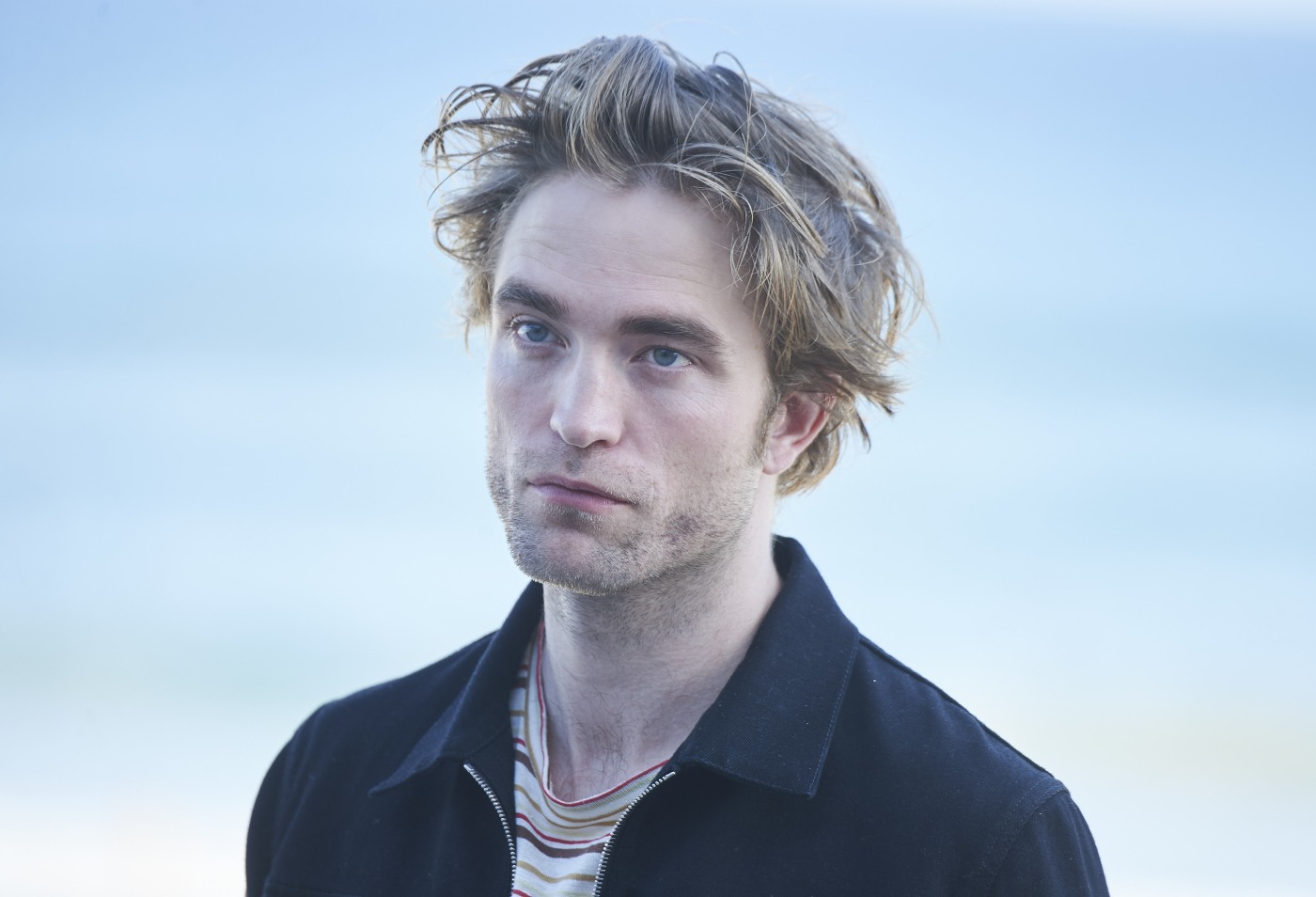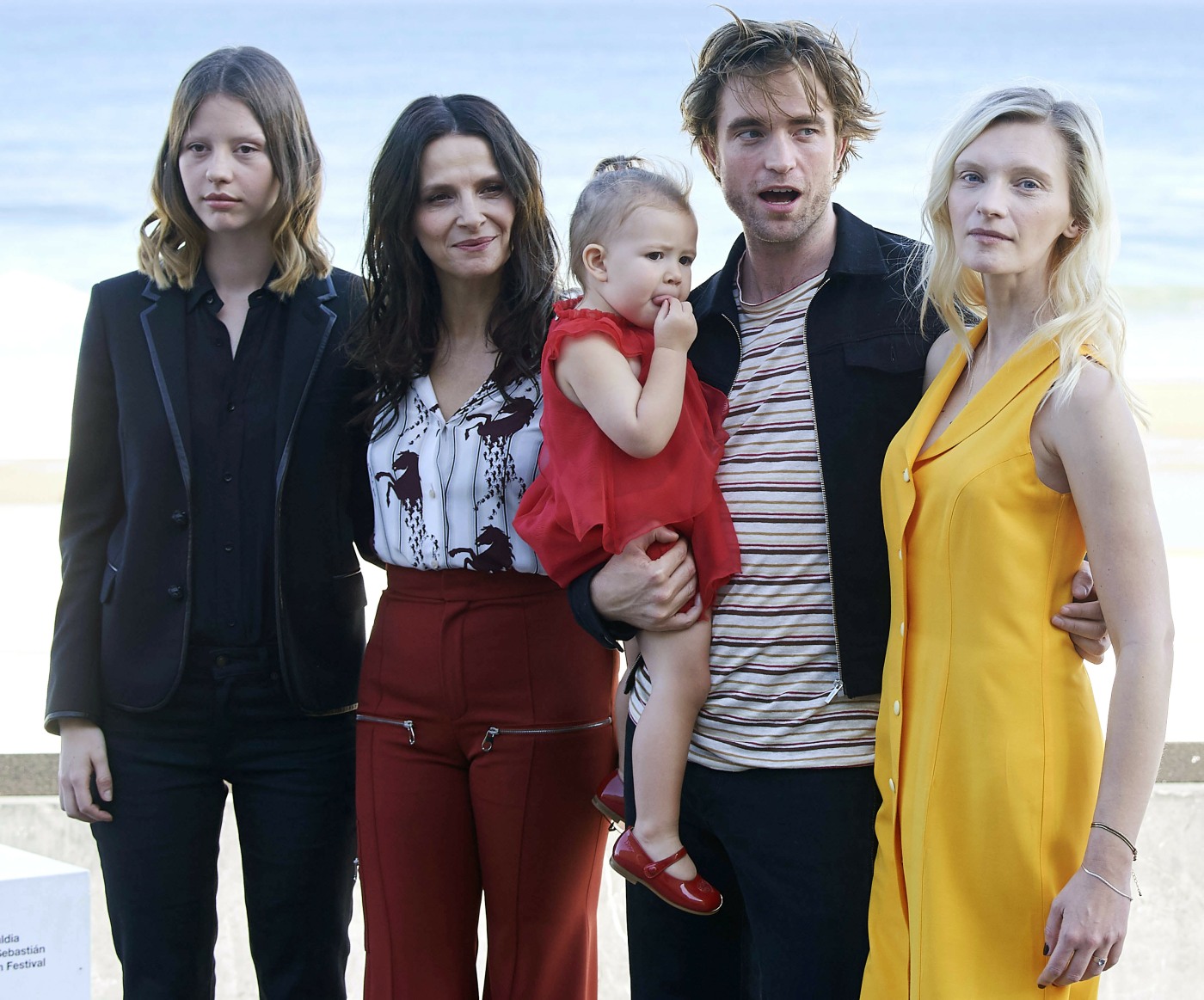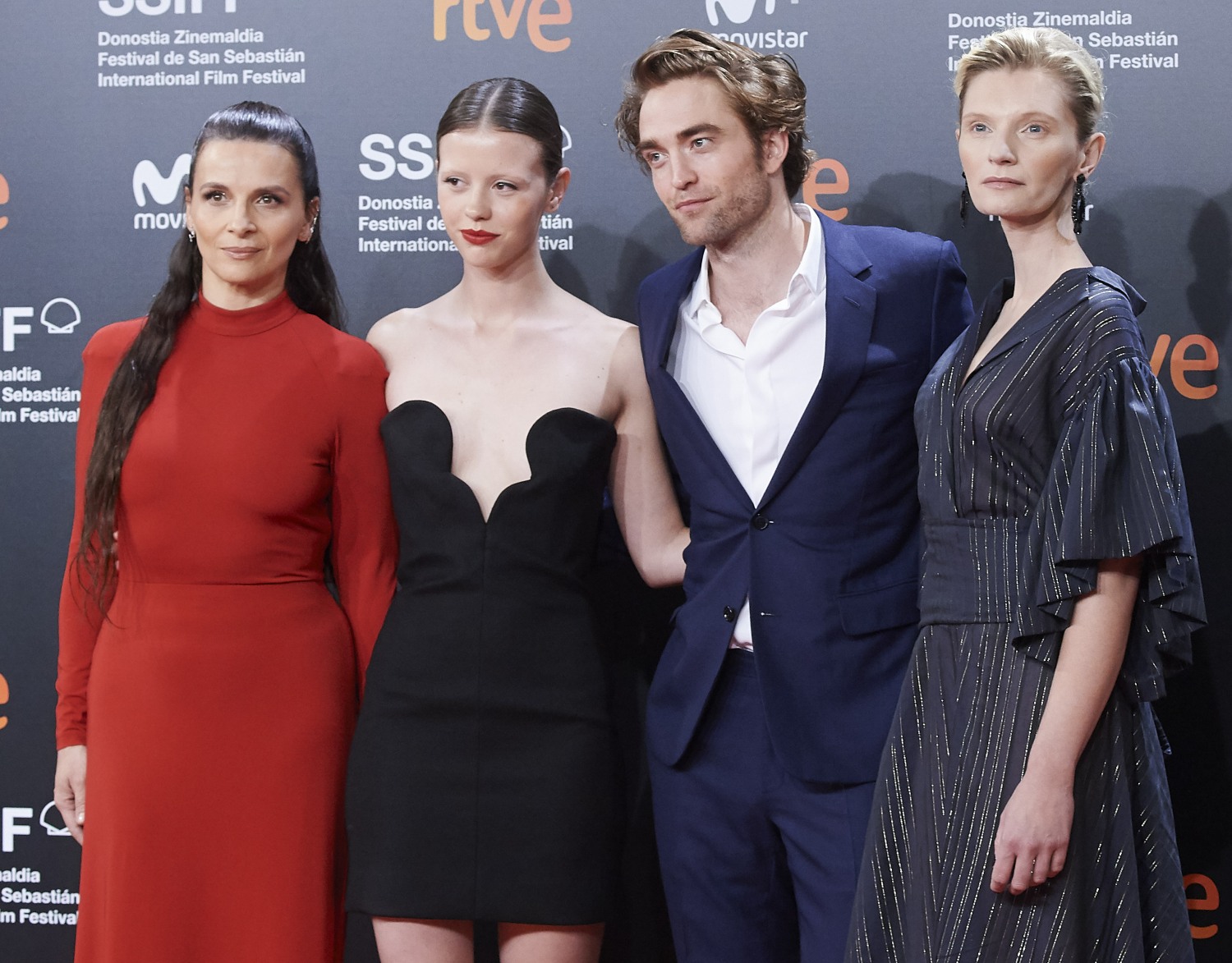 Photos courtesy of WENN.