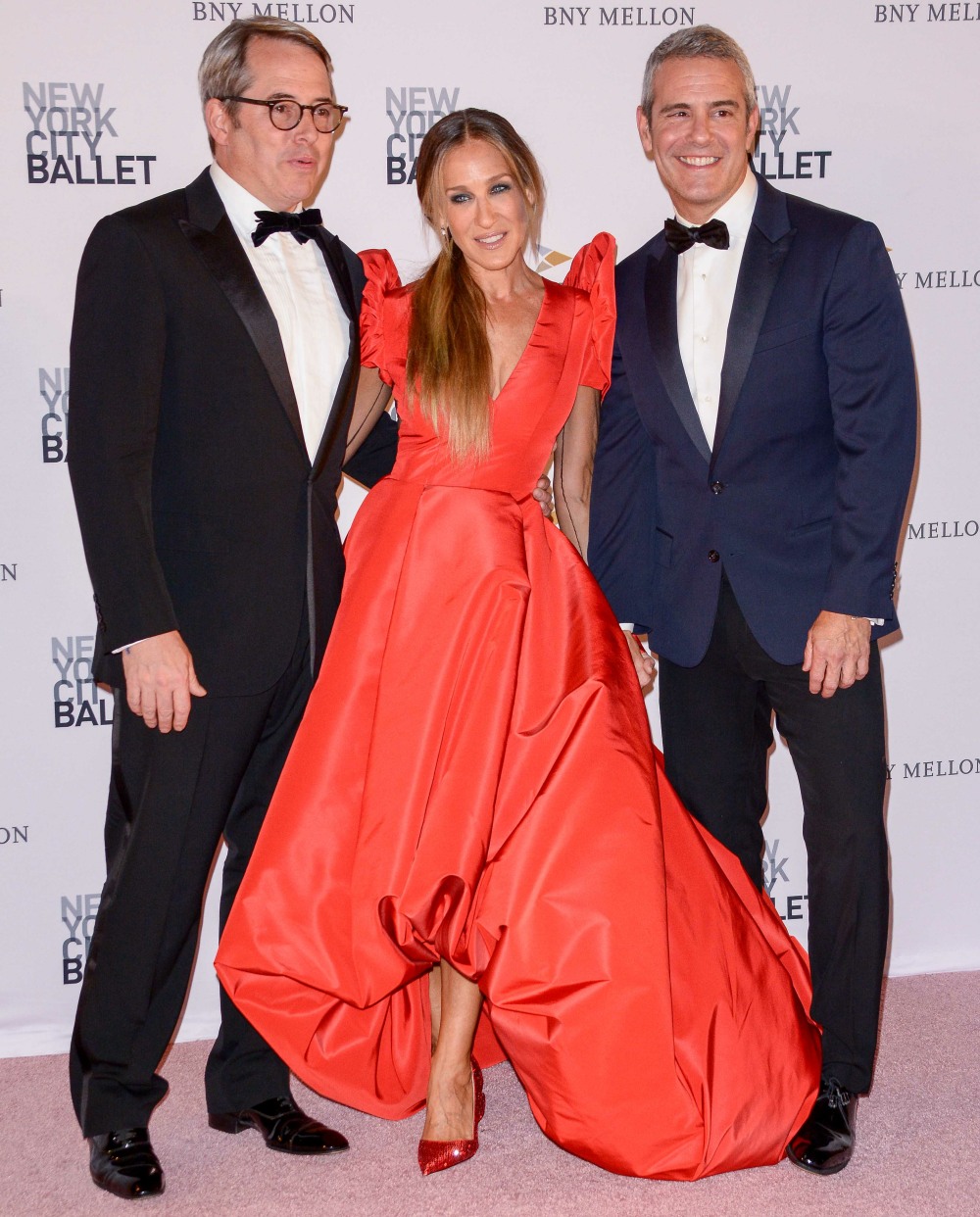 Sarah Jessica Parker has long been a supporter of ballet, and she currently serves as vice-president to the New York City Ballet. She often attends the big opening events for the NYCB, and last night was their big Fall Gala. SJP was so thrilled, she brought two dates – her husband Matthew Broderick and her BFF Andy Cohen.
For the life of me, I cannot find the designer ID for SJP's taffeta monstrosity. Considering the NYCB hired Gareth Pugh, Alberta Ferretti and Giles Deacon to design the costumes for the fall performances, my guess is that her ballgown is by one of those designers. The taffeta itself isn't flat-out horrible, even though I really don't like the whole "taffeta comforter, but in mullet dress form" vibe it gives off. What really kills me is the sleeves and shoulders. IT IS TOO MUCH. To have those architectural shoulder poofs AND sheer sleeves AND taffeta cuffs. It's too much. Whoever designed this dress is doing too much.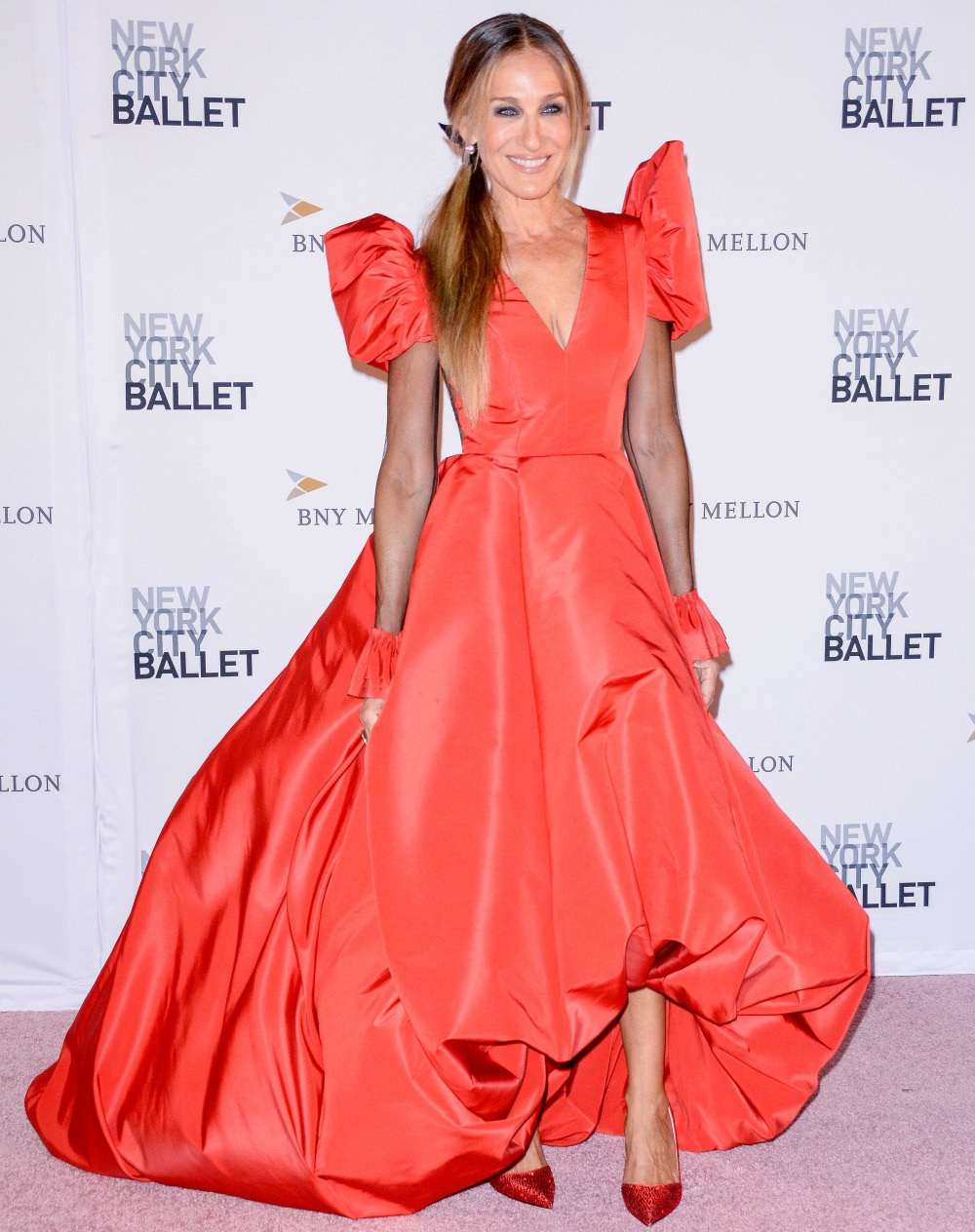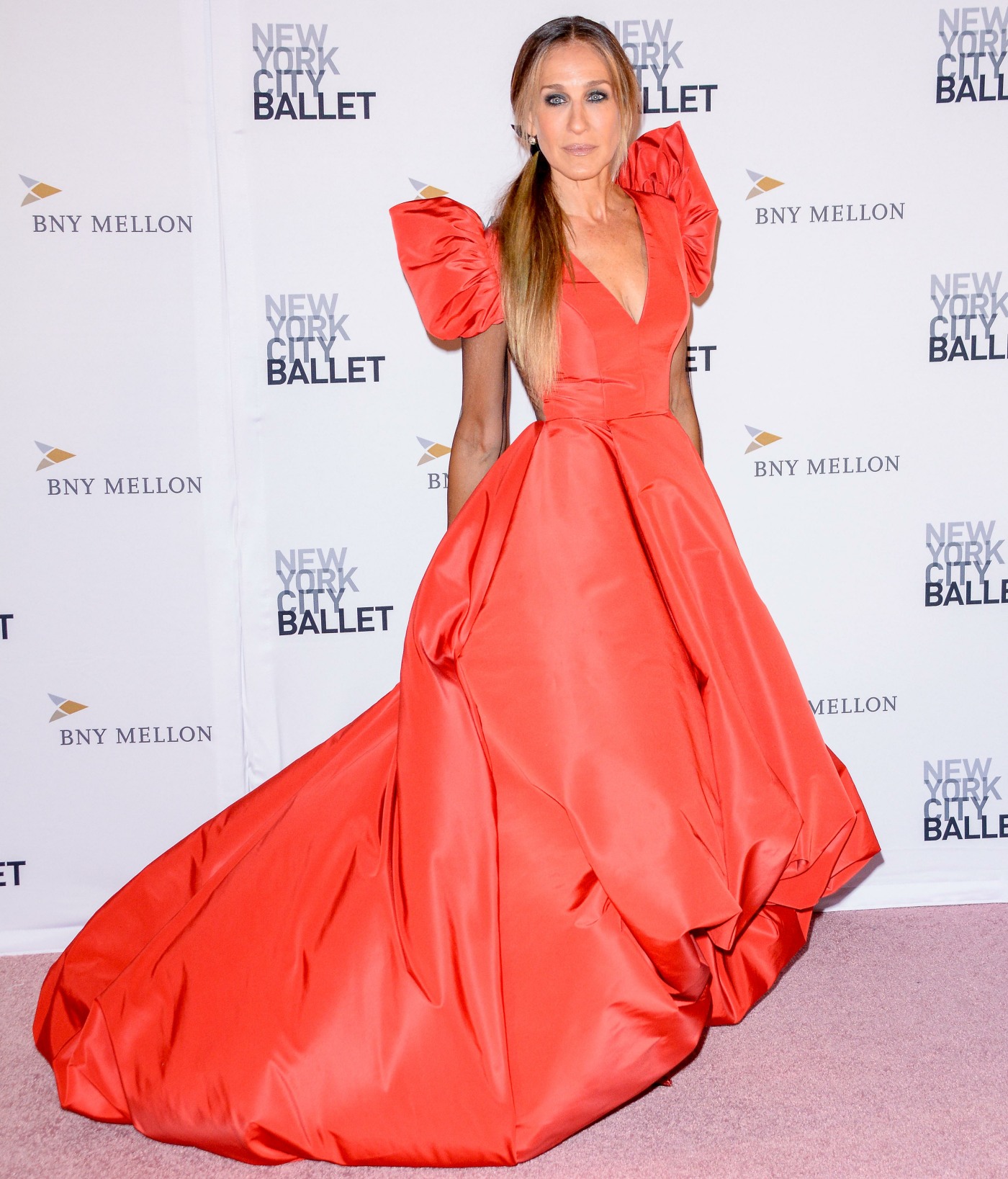 Here's Gwendoline Christie in silk pajamas, probably designed by her boyfriend Giles Deacon.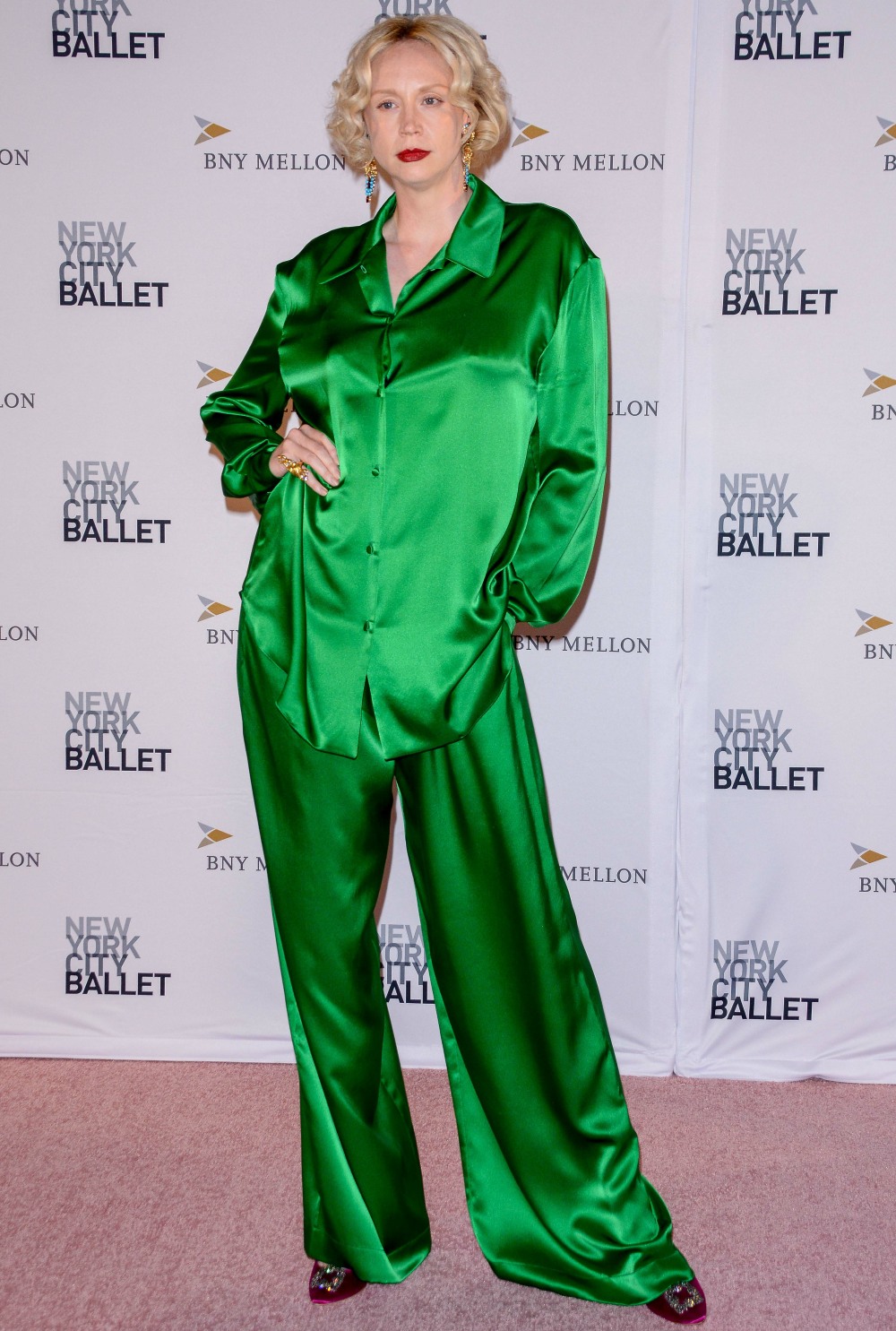 And here's Kelly Ripa. Her normal dress soothes my eyes.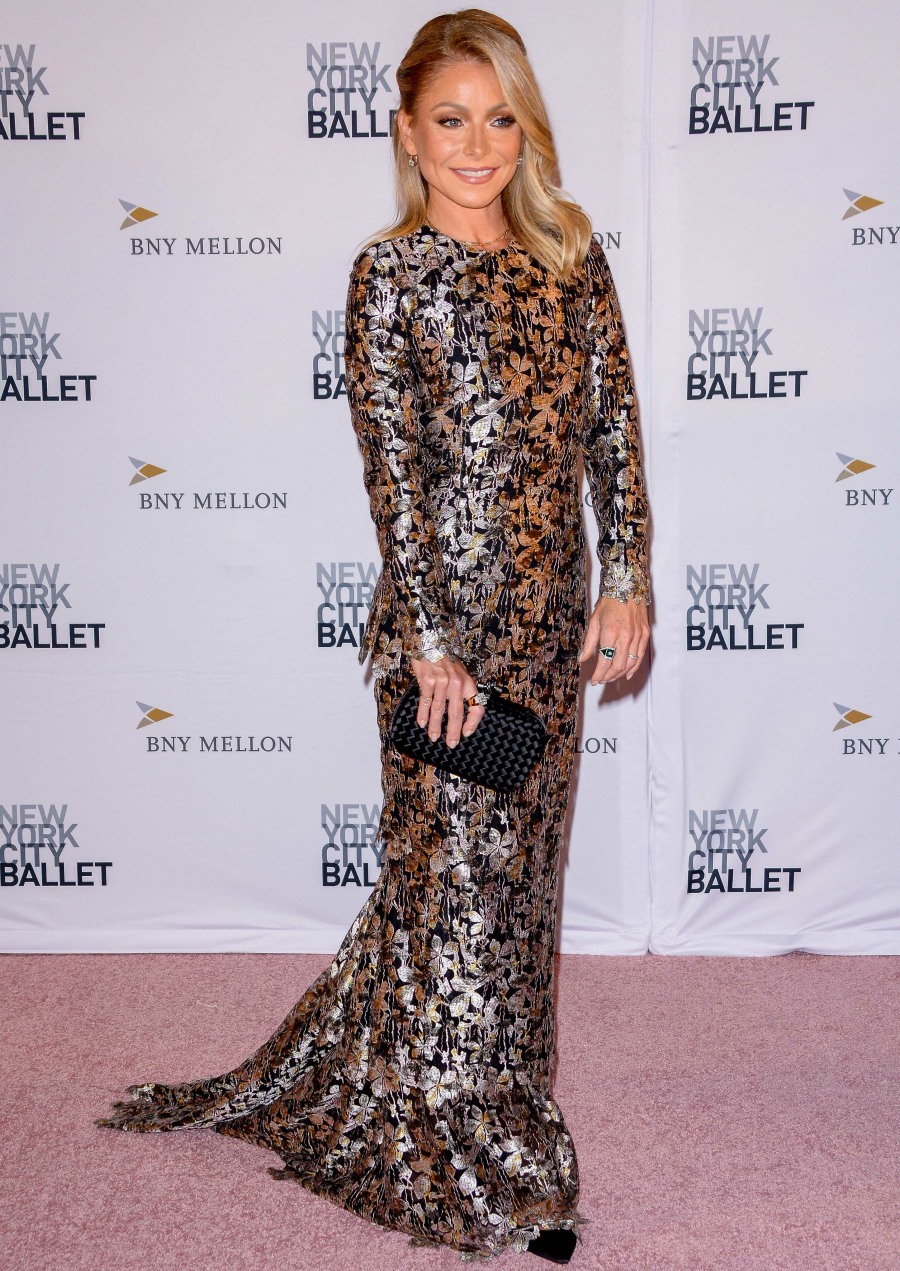 Photos courtesy of WENN.