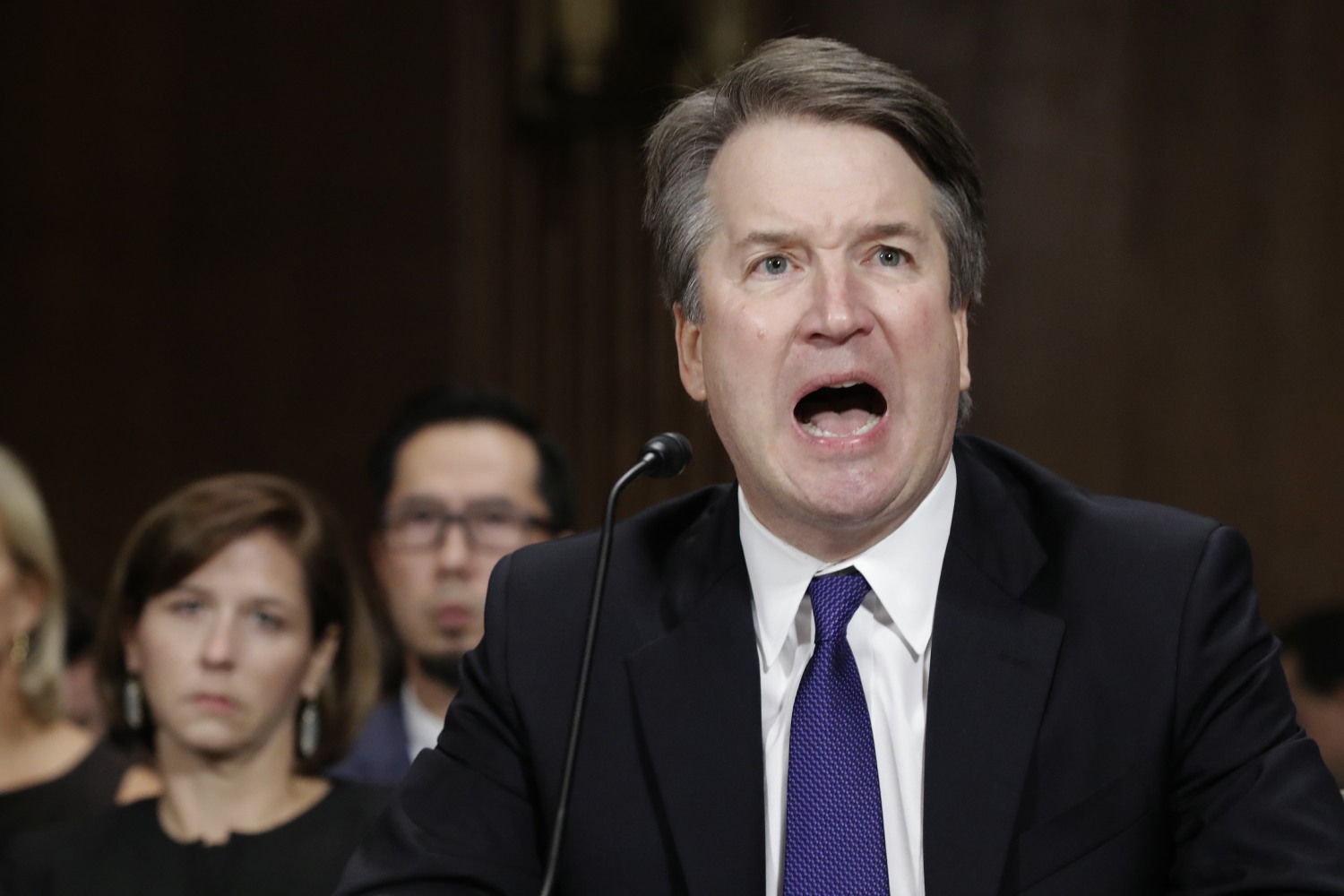 Brett Kavanaugh testified after Dr. Christine Blasey Ford. Where she came across as authentic, and a woman still dealing with trauma decades after a sexual assault, Kavanaugh came across as an arrogant, abusive, temperamental frat boy. His blustering, shrieking opening statement lasted 50 minutes – and it was 50 minutes of hysterics, rage and privilege. He could not FATHOM how he could ever be held to account in any way for anything in his life. It was the portrait of a white, privileged rage monster, an angry, violent drunk who had never had to justify himself or his actions. I'm not even going to bother to post the videos from the hearing, because it was the real Twilight Zone, not the accusations against him. We saw an emotional, hysterical, snarling man threw a tantrum, and then we saw all of the Republican senators apologize to him for… daring to listen to one of his victims.
Kavanaugh lied. He lied throughout his testimony. He lied about things big and small. He lied about the meaning of some of the "jokes" in his yearbook:
Based on extensive interviews by me and @katekelly with Kavanaugh's former Georgetown Prep classmates, what he just said about the meanings of "boofed" and "Devil's Triangle" is not true.

— David Enrich (@davidenrich) September 27, 2018
He lied about whether he watched Dr. Ford's testimony:
The @WSJ reports Kavanaugh watched Ford's testimony, contradicting his later testimony that he did not.https://t.co/z8ByiE5XXD

— Paul Szoldra (@PaulSzoldra) September 27, 2018
He lied about his drinking too, which turned the hearing into an intervention more than a fact-finding mission. He refused to admit that he had ever been blackout drunk, or that alcohol abuse could be a factor in his hazy memories during his high school and college years. He lied about Mark Judge's statement – Kavanaugh claimed that Mark Judge gave some kind of sworn statement, and he did not. Mark Judge's lawyer released a denial that has no legal authority, and Mark Judge has been hiding out in a beach house for a week. He also lied about what an FBI investigation would really do, which is pretty bad for a SITTING FEDERAL JUDGE. He seems to believe that the FBI shouldn't investigate any of his victims' claims because he's sitting right there and denying everything.
Beyond the lies, you could see on Kavanaugh's face and through his demeanor that he had reverted to a surly teenage rapist who only wanted to talk about brewskis and lifting. He grew visibly agitated and angry when the handful of Democratic women questioned him.
Kavanaugh's face when being grilled by a woman says it all pic.twitter.com/9Z0My9zdns

— Roland Scahill (@rolandscahill) September 27, 2018
The American Bar Association is calling for Kavanaugh's nomination to be delayed until the FBI can do a full investigation. Most serious political commentators and SCOTUS-watchers believe Kavanaugh proved himself to be utterly unfit through yesterday's performance as well. He'll still get voted out of committee today. The full Senate vote will be next week.
One more thing about Kavanaugh's hysterics and his fake-crying: #MyAbuserCriedToo.
The boyfriend that abused me cried a lot.

— ana marie cox (@anamariecox) September 27, 2018
I have seen men cry like kavanaugh, the one who cried at my feet after smashing my face thru a glass coffee table, the one sobbing and screaming until i understood it was my fault for making him angry enough to attack me.
Deny, attack, become the victim…cry if you are able.

— Ellen Barkin (@EllenBarkin) September 27, 2018
Hell hath no fury like a white man told he can't take whatever he wants whenever he wants it. pic.twitter.com/RbnGWYPB7p

— Steven W. Thrasher (@thrasherxy) September 27, 2018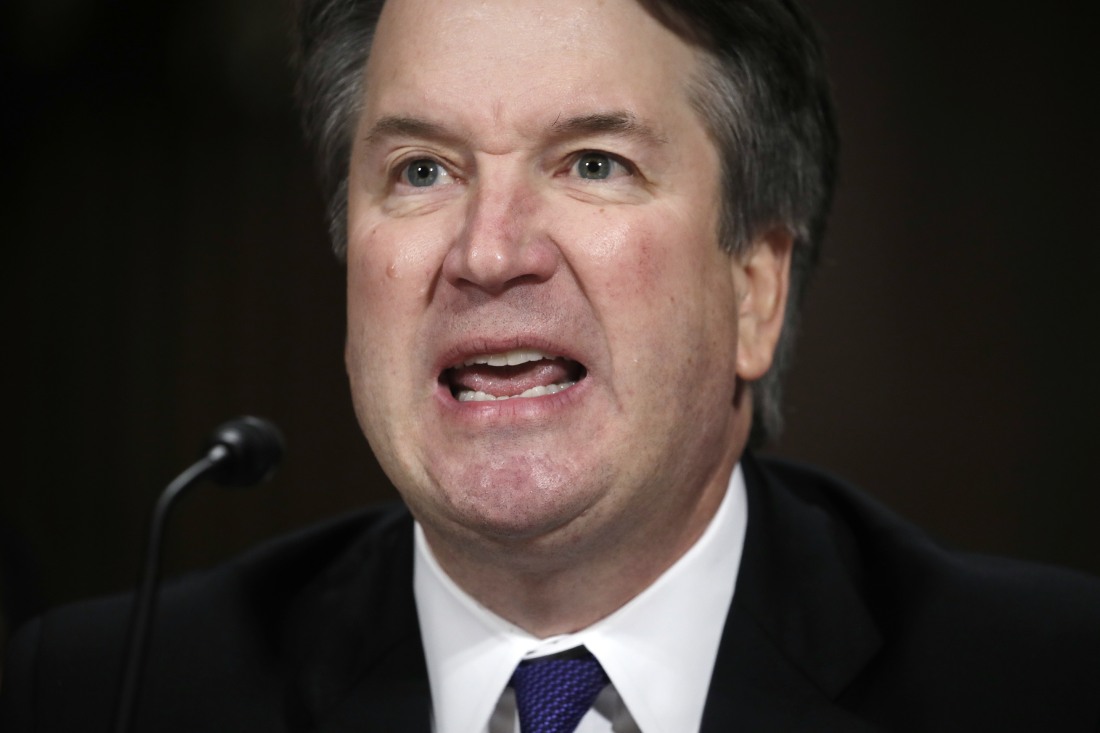 Photos courtesy of Avalon Red.