Yesterday was Gwyneth Paltrow's 46th birthday, and her lovah Brad Falchuk posted this rather lovely Instagram as one small way to celebrate. If there was any doubt about why Gwyneth is with Brad Falchuk, this should clear a few things up. He clearly adores her and he clearly worships her. This is all she's ever wanted! She's always wanted to be in a relationship where she's clearly THE STAR and the most important person, but she also wanted to be with a man who was okay with that. And she found him. It's like a narcissist's fairytale!
Speaking of fairytales, Brad and Gwyneth finally found themselves completely divorced from their spouses after many years. They had an affair while they were both married to other people, and they kept it low-key even during their separate divorces. Brad was patient. Gwyneth was patient. And now they're finally getting their "day." Reportedly, they will marry this weekend in the Hamptons. Harper's Bazaar had the exclusive:
Two sources have confirmed exclusively to BAZAAR.com that Gwyneth Paltrow and Brad Falchuk are planning to wed this weekend, in a private and intimate ceremony at their home in the Hamptons. While it was speculated the couple may have tied the knot in mid-April in a secret wedding, it appears the couple were indeed celebrating their engagement as it was originally announced–with celebrity guests like Jennifer Aniston, Kate Hudson, the bride's mother Blythe Danner, and other family and friends in tow. Their actual nuptials, however, are quickly approaching, according to the two anonymous sources with ties close ties to the wedding.

Falchuk was previously married to Suzanne Bukinik, with whom he shares two children, Isabella and Brody. Gwyneth was previously married to Coldplay's Chris Martin. The two have two children together, Apple, 14, and Moses, 12. The two "consciously uncoupled" in 2015, with Paltrow announcing their split in a personal letter from the editor on GOOP. It's likely that Falchuk and Paltrow will choose to share photos and details from their wedding this weekend on GOOP as well.
Bazaar also had an aside about her wedding gown, but they don't know who will design it. She's good friends with Stella McCartney, but I honestly feel like even famous broads like Gwyneth know that Stella is a terrible designer. What I'm saying is that Gwyneth probably doesn't want to wear Stella on her big day. My guess is Valentino. Anyway, congrats in advance to the happy couple.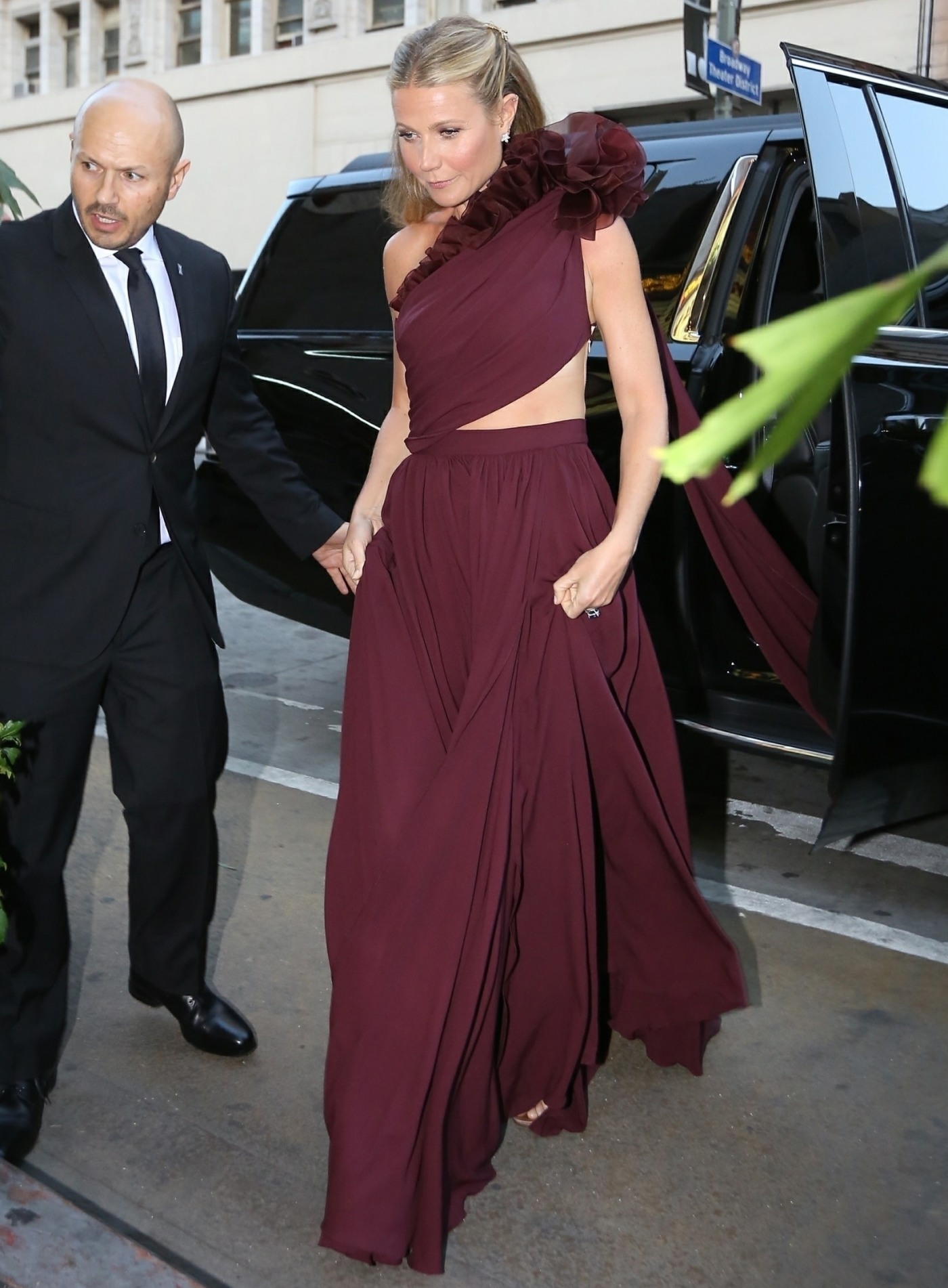 Photos courtesy of Backgrid, Instagram.