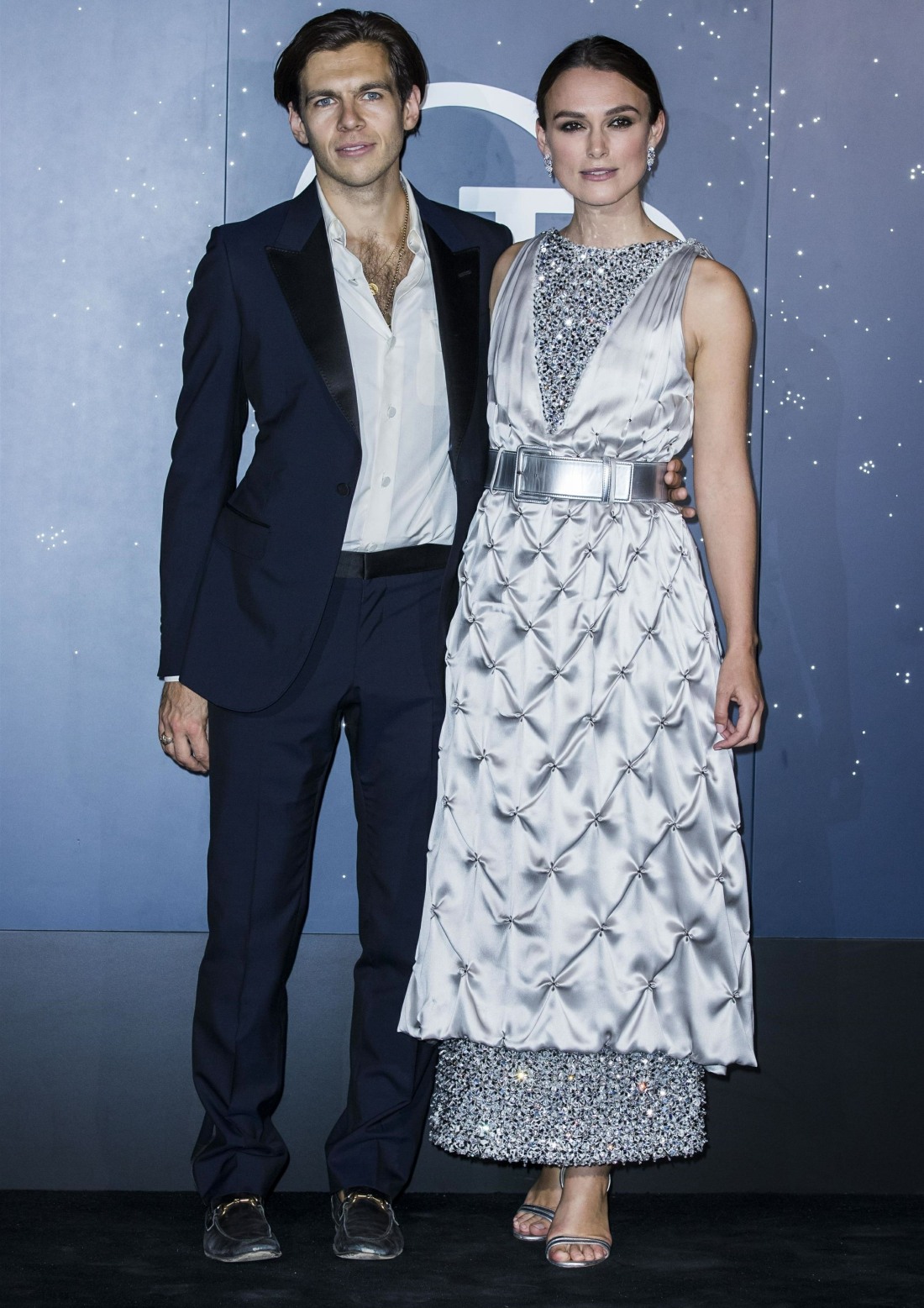 In Paris last night, celebrities and fashionistas gathered for the opening season of the Opera de Paris. I'm sure if I was more current on French celebrities, I would have recognized more of the people. As it is, Keira Knightley was the biggest name celebrity that I saw, along with Marion Cotillard. Keira walked the carpet solo for a bit, and she also posed with her husband, who seemed startled to find himself at the Opera de Paris. I love James Righton though – they seem like such a good fit together, and he seems to support her completely.
Keira and Marion both wore Chanel, obviously. They're both ride-or-die Chanel girls. Keira's Chanel was a good example of why I'm completely over the label, and why Karl Lagerfeld has kind of driven it into the ground (not really – Chanel is still a massively popular and lucrative label). I think the general structure would be okay, and I like the materials – the sparkly, beaded stuff on the top and the bottom, and the good-quality silk. But the "quilted" effect on the skirt is killing me. Lagerfeld's taste is just so fussy these days. The best part about this look? The belt! I love the belt.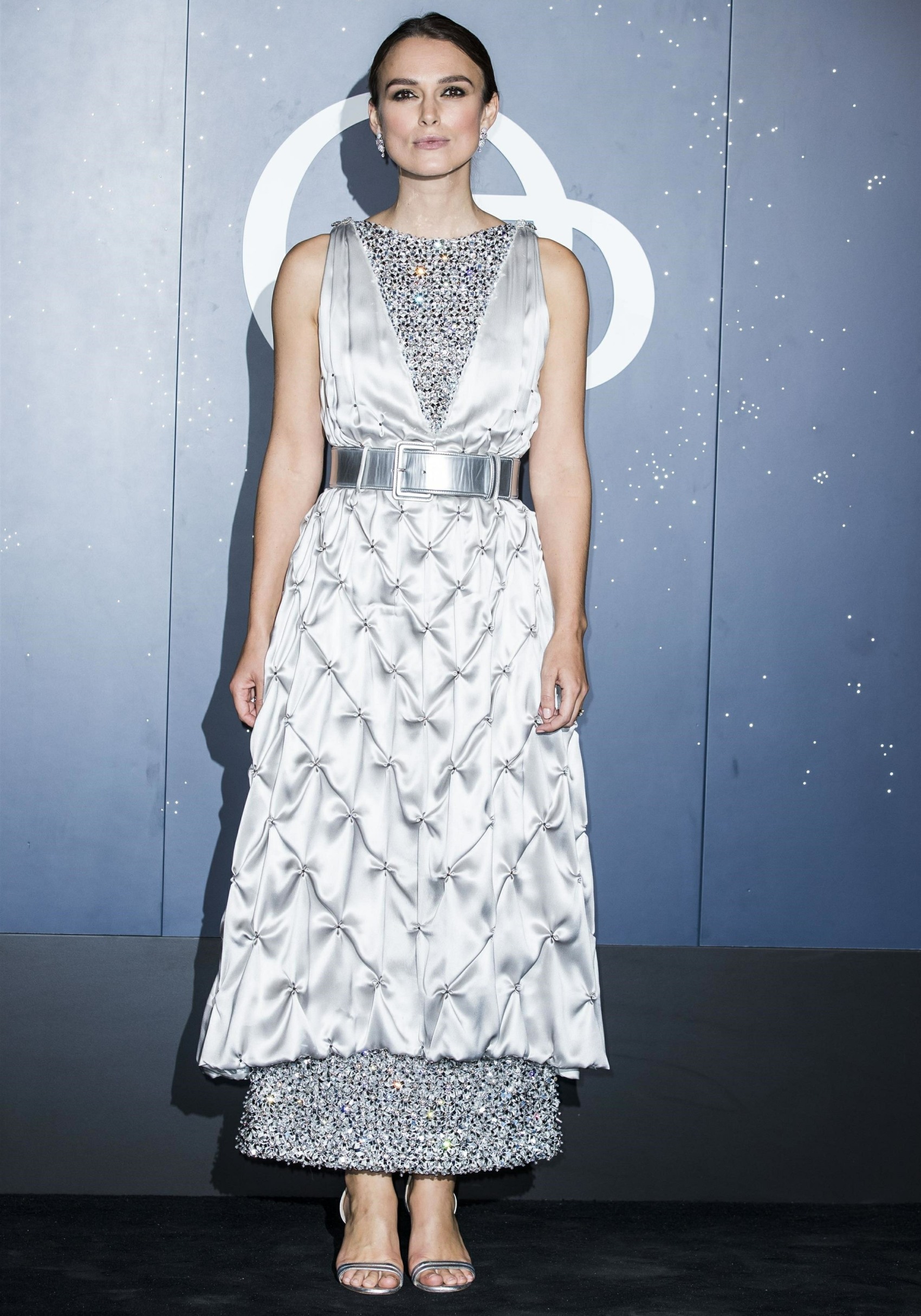 As for Marion's Chanel… it looks like the kind of dress they would give her because they knew that no actress would want it for the awards season.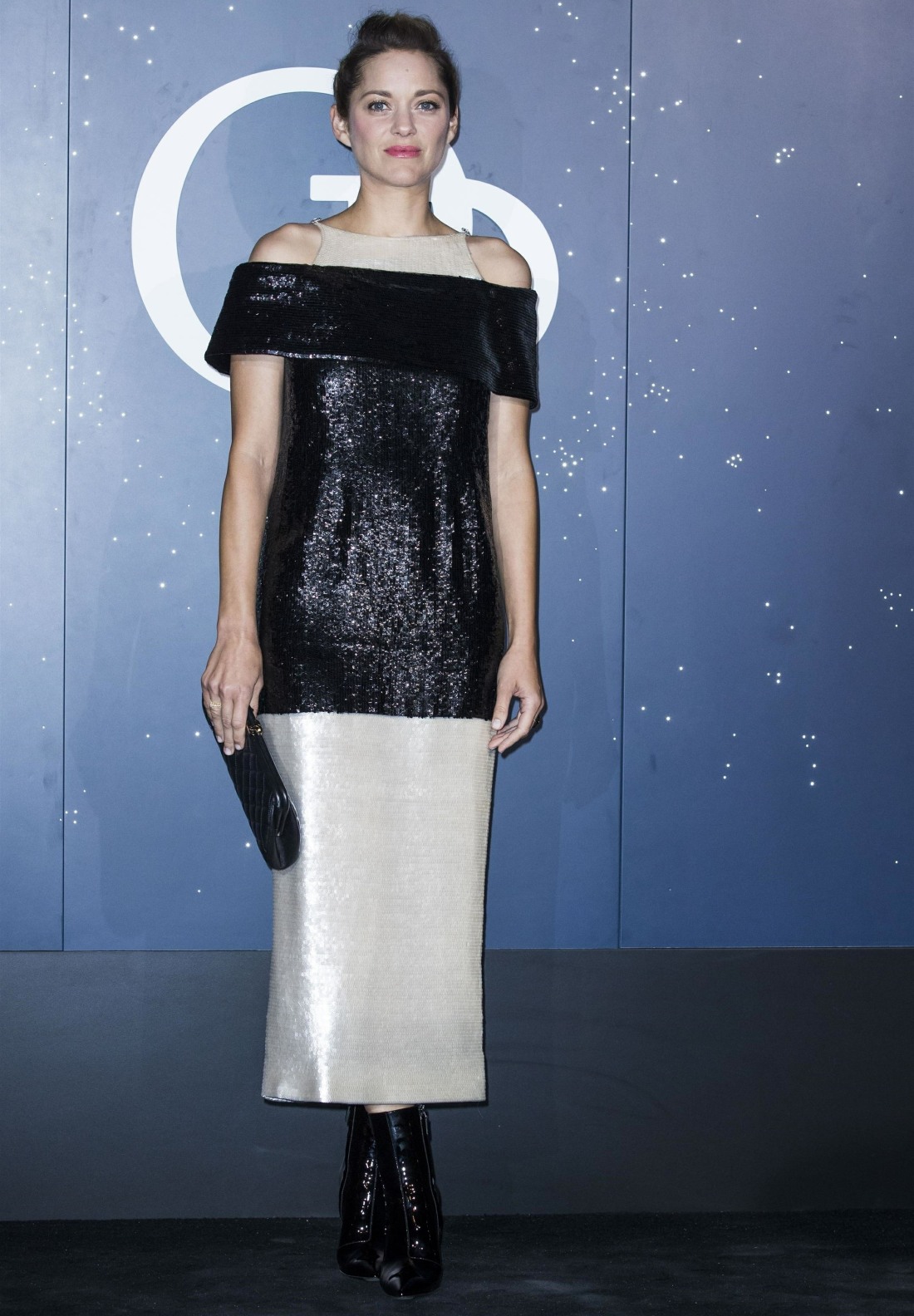 Photos courtesy of Backgrid.