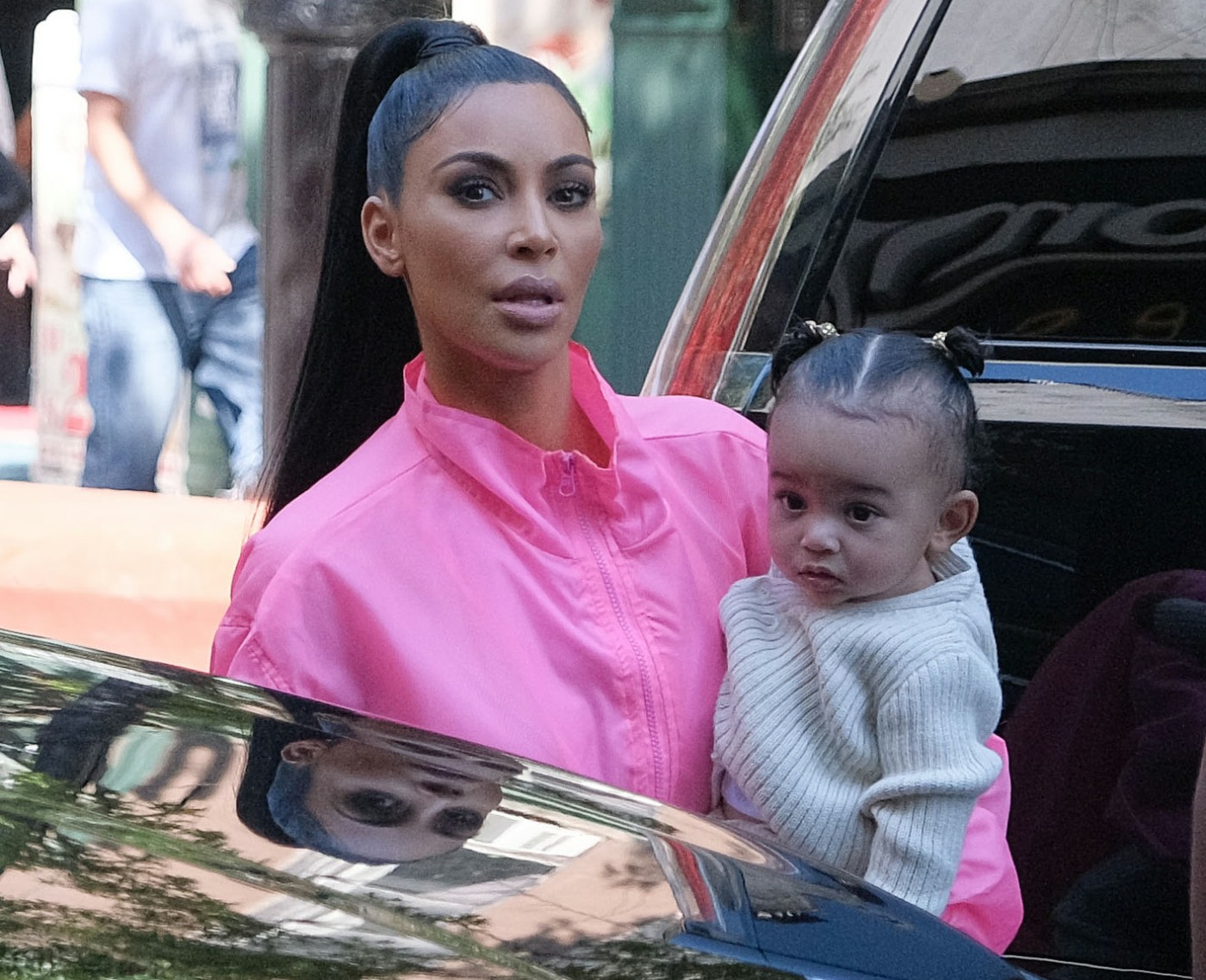 Kim Kardashian was in New York all weekend to support her husband's MAGA crap on Saturday Night Live. Kim was even there at the studio when he gave his pro-Trump speech and got booed. But for much of the weekend, Kim was just stepping out around New York with her kids. Usually, North West is the one who gets consistently photographed, and she gets a lot of one-on-one time with her mom in public. But we did get to see Chicago and Saint go out with Kim several times this weekend too. Chicago is such a beauty!
Anyway, the point is that Kim has three little kids to look after, and she doesn't have time to deal with Kanye's drama 24-7. Apparently, this is what Sunday's episode of KUWTK was about too. Kim told Khloe that she and Kanye have been fighting a lot lately, and their fights are about stupid stuff, but really they're about how Kim "ignores" her first baby, Kanye, to take care of the other three babies. Bless the person at People Magazine who basically transcribed the entire episode – you can read the full People story here.
Kim Kardashian West has her hands full with three kids — and the adjustment period hasn't been easy on her husband Kanye West, either.

"Having three kids, honestly, is crazy," she said. "I remember it was really hard for North when Saint was born, so I kind of put everything into North to make her feel extra special. And now, with Chicago, I'm trying to work even [harder] to make sure North and Saint feel like they have enough time with me and they feel super loved and that no one is going to take their place."

But with Kim channeling all her energy into the kids, West had begun feeling neglected, leading to some tension between Mom and Dad. In one scene, Kim revealed the couple had fought over — wait for it — her Instagram feed: "He's like, 'F— your fragrance for one day. You need six motels ones [on your Instagram]. Why'd you post the beach one? You've got to delete the beach one.' I was like, 'Oh my God, I can't sit here and organize my Instagram with you. Who cares about this?' He's like, 'I care, trust me.' He's always right in the end, but I'm just like, it's my Instagram — you can't tell me what to post. That's like, the one thing. No one will tell me what to post. I'm allowed to have an opinion."

In another scene with Khloé Kardashian, Kim relayed a fight she'd had with West after she didn't get him the right band-aid.

"He was like, 'I've slaved around the world for you making clothes for you to make sure that you find the best outfit and you let me go out wearing a Jesus band-aid.' He said I should have a skin-colored band-aid. So I'm running around looking for different colored band-aids when I've got three kids to look after? … Just because I didn't give birth to this baby doesn't mean that my plate is not totally full. When you have three kids, it's kind of a wild household. I'm kind of annoyed because I wish he would understand I'm exhausted. Like, go get your own band-aid."

But it turned out that West was actually upset about something else: He felt that if Saint needed a particular band-aid, Kim would immediately get it: "I was like, 'Oh my God. Are you fighting with Saint? Is this a thing?' " she said. Later, Kim admitted her fights with West were "really stupid and lately, we've been having a lot. I think so many husbands feel neglected when you start having kids and then all of their attention gets taken away," she surmised.

"After my conversation with Khloé, the one thing that I realized is I make such a priority for all the kids, and I go above and beyond for them, but in that, I'm fully neglecting my husband," she said. "So I just want to give Kanye the attention and love that he needs. … When you have so many kids, it's important to still make your relationship a top priority."
Just my opinion: Kim has been annoyed with this for a while, and it's just started to creep into the show. She was annoyed two years ago, during Kanye's breakdown, when she was taking care of North and Saint. Half of what Kanye does is to get Kim's attention and be her "original baby," so she'll pay attention to him. Just my opinion. And he needs to outgrow that sh-t. I'm sure Kim has an army of nannies helping her, of course, but still: Kim IS involved with raising those kids, and she's way more involved than Kanye. When Kanye is acting jealous of Saint, it's time to shut it down.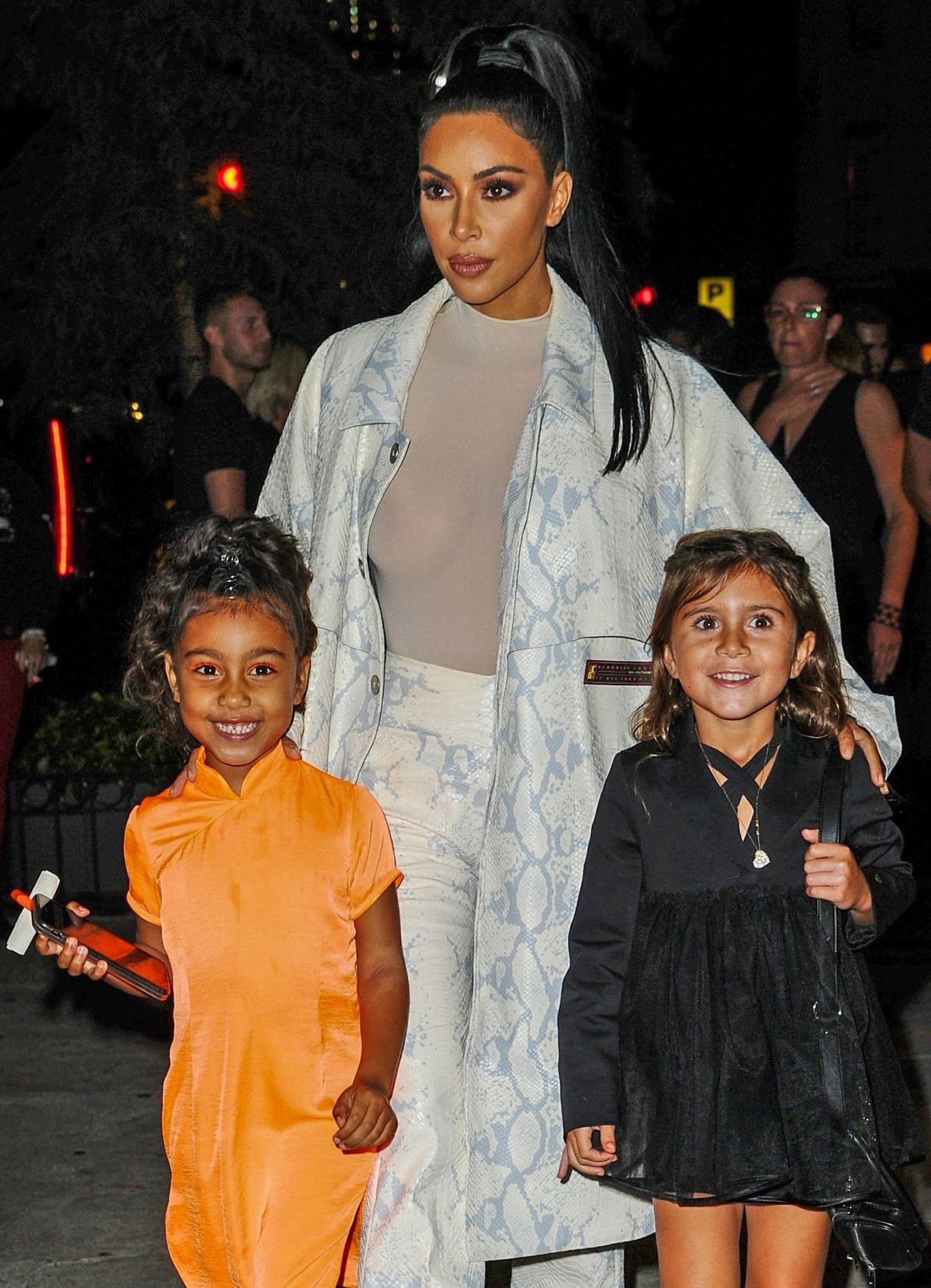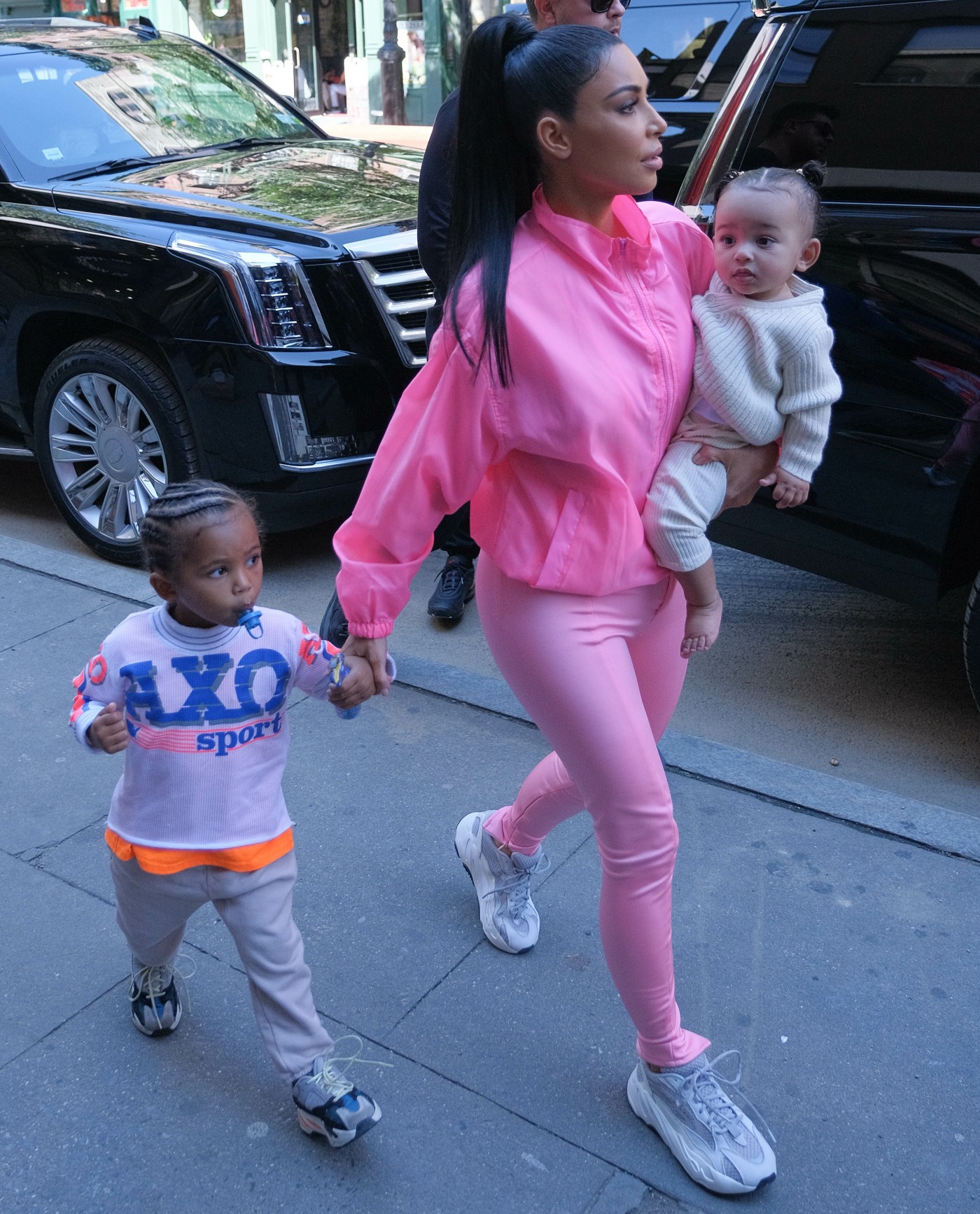 Photos courtesy of WENN, Backgrid.