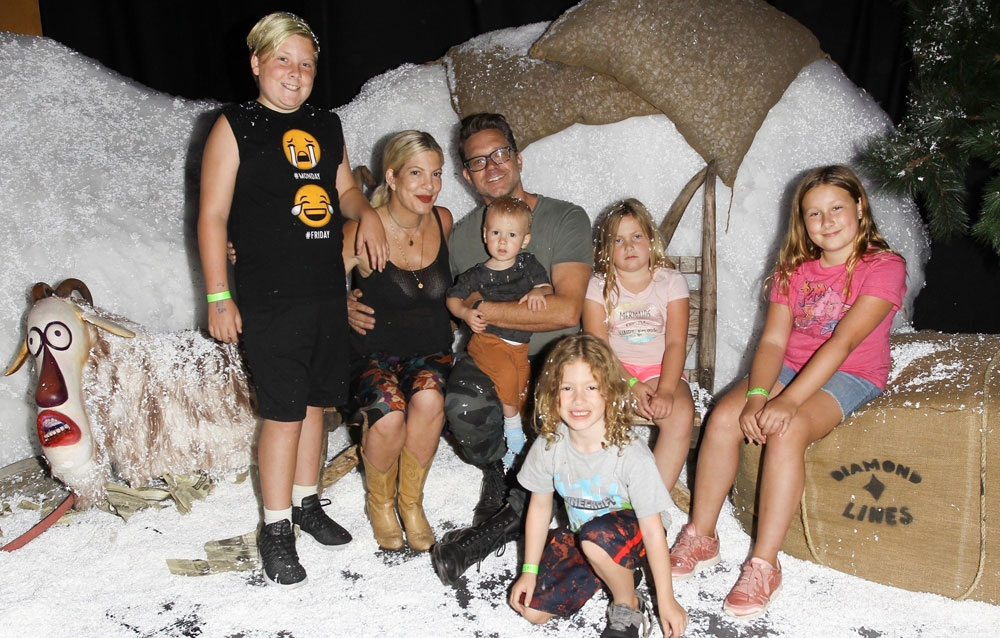 Note that the guy in this photo is not Dean McDermott
I stopped following Tori Spelling on Instagram because she posts long videos rambling about how awesome her life is. Her main moneymaker seems to be sponsored content and she also posts a ton of photos of her kids. Her oldest child, daughter Stella, 10, has her own Instagram account to promote her slime business. Both Tori and her husband, Dean McDermott, link Stella's Instagram from their accounts. So Tori and Dean's business model is all about putting their kids on Instagram. It's no surprise that Tori doesn't intend to stop doing this. She told E! during an appearance at a conference for motherhood or something that she's proud of her kids and isn't going to change. She also talked about a potential 90210 reboot (of course she's for it) and some trainer she hired to lose weight.
On getting criticized for putting her kids on Instagram
"I'm not going to stop putting my kids out there. I'm proud of my kids. I'm just like any mother out there. It was their first day of school and I was taking a picture and I was proud. I think it's beyond disappointing. In a world where we talk about evolving yet we spend so much of our time shaming others. I think the most disappointing thing was seeing other moms shaming another mom."

On a 90210 reboot
"There's definitely been talk about it. We're definitely all still friends. We love each other and would love to work together. At this point, we feel like we were the O.G. and there's been a lot of reboots of other shows and we want to take our time and really do it right and not just give you the plain ole, 'Hey it's the reboot. Now we're in our 40s. Here's life.' We want to do a different version of a reboot and it's definitely going to be something that's going to wow people and we're all talking about it right now."

On her weight loss "accountability coach"
"Teddi and I met through a mutual friend. With my other four kids, the weight came off—I worked at it but it came off relatively easy. The weight after my fifth child, after Beau, didn't happen. I felt kind of stuck in the weight world.

"I started working with Teddi and it's been life changing. My confidence is like through the roof."
I bet the trainer/accountability coach is paying Tori for the mention because that's how Tori operates. At the very least she's comping services in exchange for this mention. Also, I'm incredulous that Tori has ever had an issue with confidence. As for putting her kids on Instagram, a lot of parents do this and it's their prerogative I guess. There's a real problem with mommy shaming online, but it's telling that Tori is calling out other moms who criticize her as if they're traitors to mommyhood. That sounds like Taylor Swift's approach to feminism.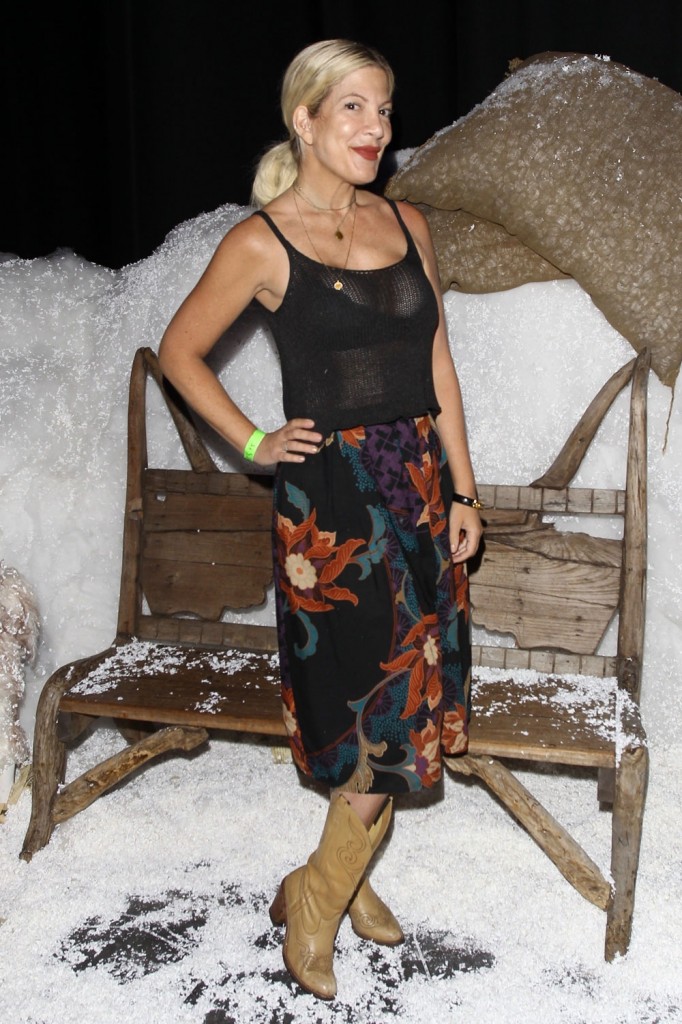 photos credit: Backgrid and via Instagram