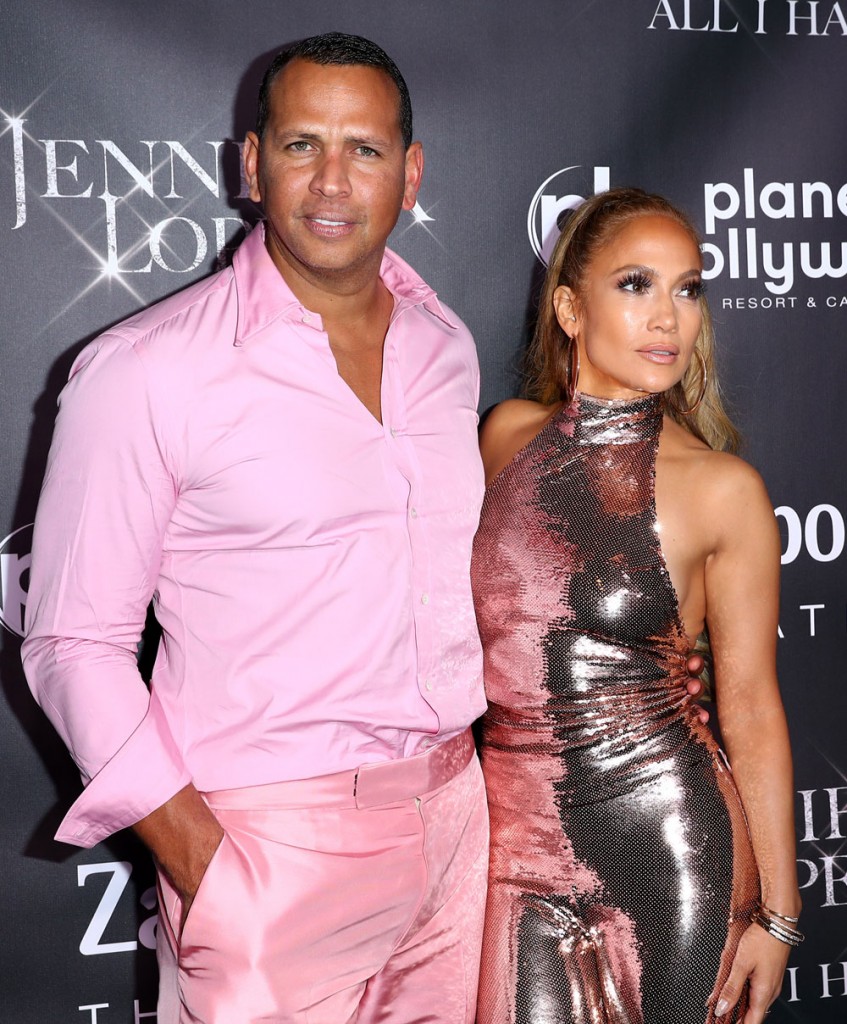 They say all good things must come to an end. On Saturday night, Jennifer Lopez wrapped up her Las Vegas residency, performing the last of her All I Have shows at the Zappos Theater at the Planet Hollywood Resort and Casino.
The last show was a star-studded affair. An attendee told E! News that the singer "shouted out various celebrities during a portion of the show," and there were plenty to choose from. In the audience were Kobe Bryant, Anthony Anderson, Ashley Graham and Tiffany Haddish. Ja Rule and LL Cool joined J-L o on stage for "All I Have." Jennifer also mentioned that her former boyfriend Diddy, whom she dated for two years up until February 2001, was in the house.
At the end of the show, while she was performing a cover of "I Hope You Dance," she was joined onstage by her dancers and her family, including boyfriend Alex Rodriguez. A visibly emotional Jennifer told the assembled group that, "You guys are amazing," and added, "I saw this quote today that said, 'How lucky am I to have something that's so difficult to say goodbye to?'" She then dedicated the song "Smile" to them, as seen in this clip posted to Instagram.
For the after party at Mr. Chow's at Caesars Palace, Jennifer changed into a pink sequined Tom Ford bodysuit and Alex went matchy-matchy in a pink button-down shirt and matching pants. Photographers spotted Jennifer and Diddy hugging and engaging in friendly chit-chat. Alex was seen shaking hands with the rapper as well. VIPs from the concert were also in attendance, along with celebs such as Vanessa Hudgens, Gayle King, and Tyson Beckford.
Jennifer deserved a great party, as she had ticket sales in excess of $100 million over the course of her three year run. So, what's next? Shades of Blue is done. Vegas is done. Is it time for Jennifer to start the next chapter of her life as Mrs. Rodriguez? It seems time will have to tell.
Photos: WENN, Getty, Instagram