With reboots and revivals rampant in the entertainment industry, a lot of actors we grew up with are finding themselves back in the spotlight. Take, for example, Saved by the Bell alum Tiffani Thiessen. Life post-Kelly Kapowski could have been very different for the current host of the Cooking Channel show Dinner at Tiffani's. Tiffani has expanded her cooking empire with a cookbook, Pull Up a Chair, that was released on Tuesday. She cooked a spicy pork tenderloin on Monday's Today Show that looked pretty darned tasty.
During an interview on comedian Nikki Glaser's SiriusXM show, Tiffani revealed that she was in the running for another beloved 90s TV sitcom character. She asked Nikki, "Did you know I tested for Friends, for Jennifer Aniston?" She went on to add that, at the time, she was only 20 and "I was just a little too young. I was a little too young to the pairing of the rest of them." The role, of course, went to a then 25-year-old Jennifer Aniston, who also beat out Jane Krakowski and Friends co-star Courteney Cox for the part. Tiffani went on to play Valerie on 90210, so she did just fine.
Tiffani is currently starring on the Netflix sitcom Alexa and Katie. The show, aimed at tweens and young teenagers, is about two best friends starting high school. Tiffani plays the mother of one of the characters, Alexa, who is diagnosed with cancer as her high school years commence. Believe it or not, the show is a comedy. It debuted in March and a month later, a second season was announced. I'm not a tween, but the show looks cute – it could be a possible "sick day" binge.
Earlier this week, 90210 star Tori Spelling said she might be amenable for a return to the series, but when recently asked about bringing Kelly back to Bayside for a Saved by the Bell reunion, Tiffani was not so positive. She said it would take "A lot. A lot. A lot. I mean a lot" to get the cast back together for a revival. She added,
"I'm all about nostalgia, and I have shows that have the same feeling for me. So I totally, totally get it. And I still talk to some of them [former castmates]. They were a huge part of my life and I do not discredit that whatsoever. I just know about half of us probably would not."
Well put, Tiffani. I think you're better off with your cooking show and Alexa and Katie. Not every show needs to be revisited…are you listening, Tori?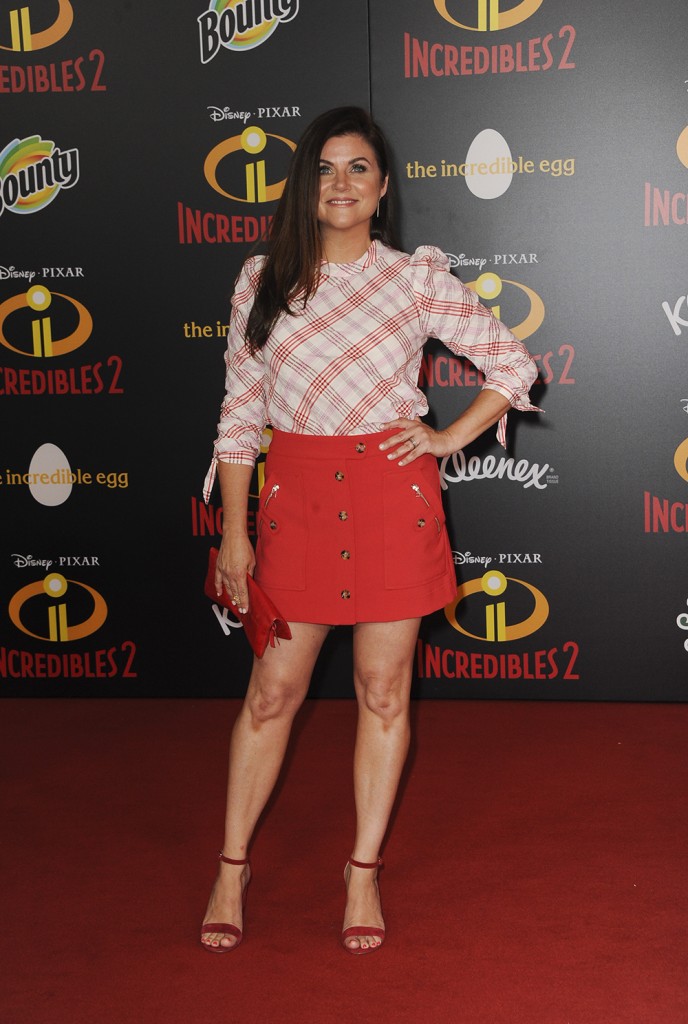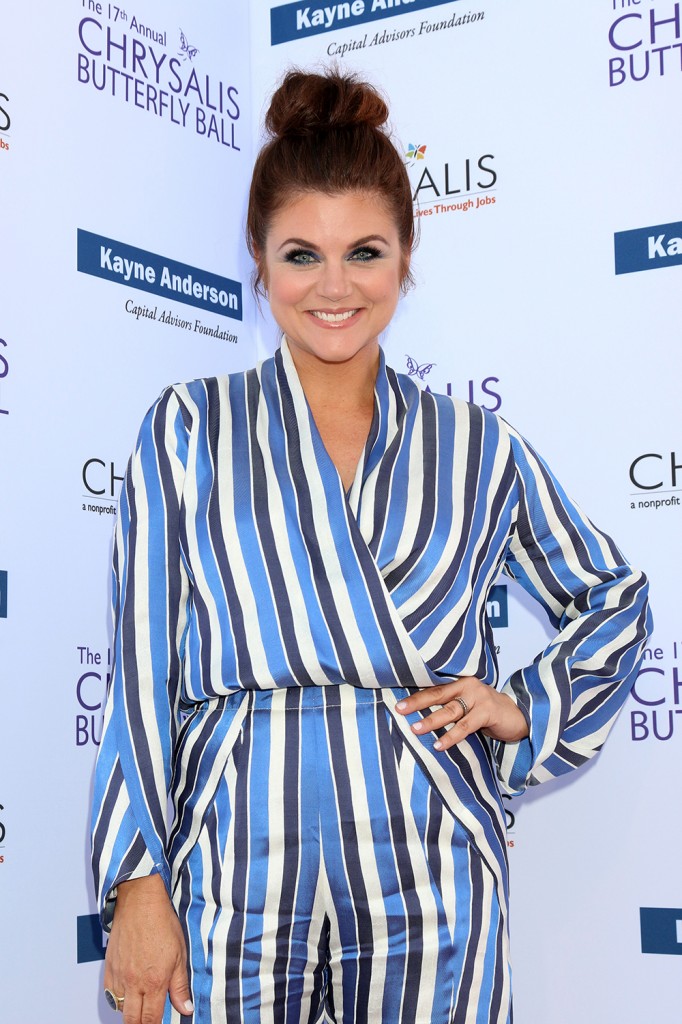 Photos: WENN, Getty, Instagram