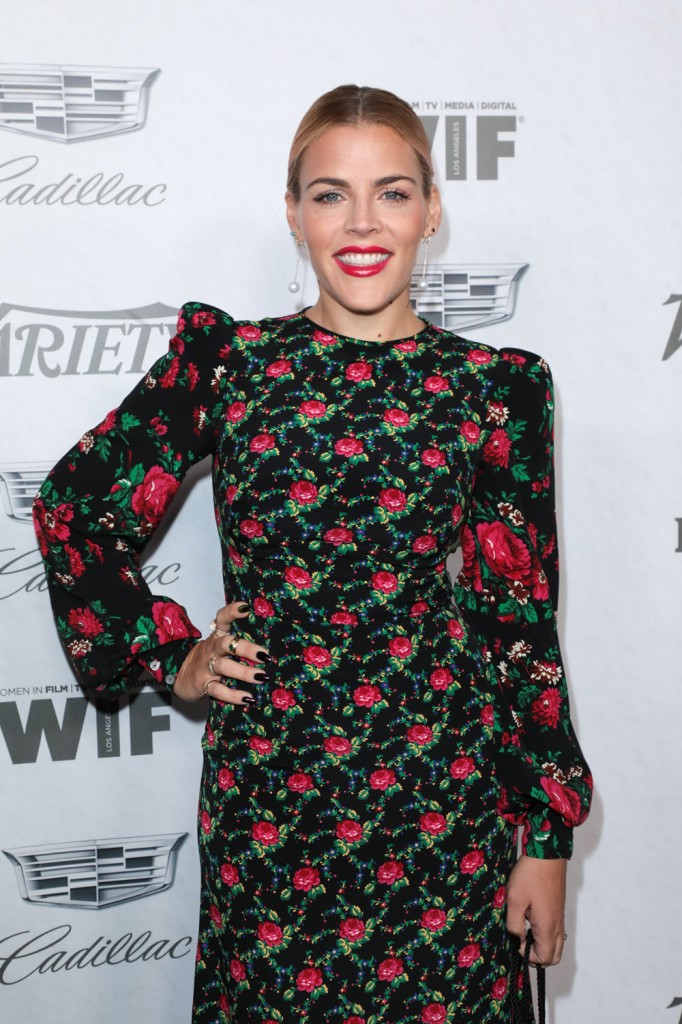 Trigger warning
Busy Philipps was on Ellen yesterday to promote her new memoir, This Will Only Hurt a Little, which comes out in about two weeks. Last Friday, the day after Dr. Ford's powerful testimony, Busy, 39, revealed that she was raped at the age of 14. She had only told this to her family and close friends a few of months ago. Ellen asked Busy if she wanted to talk about that and she did, explaining that she was so moved by Dr. Ford's bravery that she decided to tell her story. Ellen then revealed that something happened to her at 15. The interview was tough to watch as I could relate to both of them. You can see the video below and here's some of what they said:
On why she revealed her rape
Busy: I was so moved by [Dr. Ford's] bravery. It wasn't something that I felt like I was ever going to blast out on social media. But when I saw her standing there, speaking her truth after 30 years, I was like, 'It's been 25 for me. I can do this. We can all do this.' Politically whatever you believe I feel like it's a real moment of reckoning for women, that we have sort of collectively carried this burden for so long. And it's time to share it.

Ellen: to be 14 years old, to be that girl and for that to happen to her, it's horrible

Busy: Yeah and it's sadly the most unoriginal horror isn't it?

Ellen opened up too
Ellen: I was 15 and I had something happen to me. When I watched Dr. Ford, anyone who's had something happen to them, you just get so angry when someone doesn't believe you or say 'why did you wait so long?' It's because we're girls and we're taught not to say anything and to go along with it. So you at 14, me at 15.

Busy: I've struggled with it for so long. Even when I wrote the chapter in my head, I had in my head an escape plan… if I panic and don't want to put it out into the world. I just feel like we're at that moment in time.

Busy on not telling her mom
I told my parents and my older sister five months ago, when the book was finished and I had come to peace that I was going to speak my truth. I said, 'But Mom, I just want you to know' — because she felt like she had failed me and didn't protect me. And I understand that, being a mother, but I was like, 'Mom, you are really the hero of my book.' She really is. She was there for me. Without her, I wouldn't be sitting here with you.
Busy really moved me here as did Ellen. None of us are obligated to reveal our pain or to open our wounds to prove our bravery. We are all courageous and we all stand together against abuse. We alone can tell our stories when and if we are ready. Dr. Ford's testimony came at a great personal cost to her. She helped start a conversation will hopefully make changes for the next generation. As Ellen said, "Don't ever be ashamed and think that it's your problem and your fault. It is never your fault, you're a child."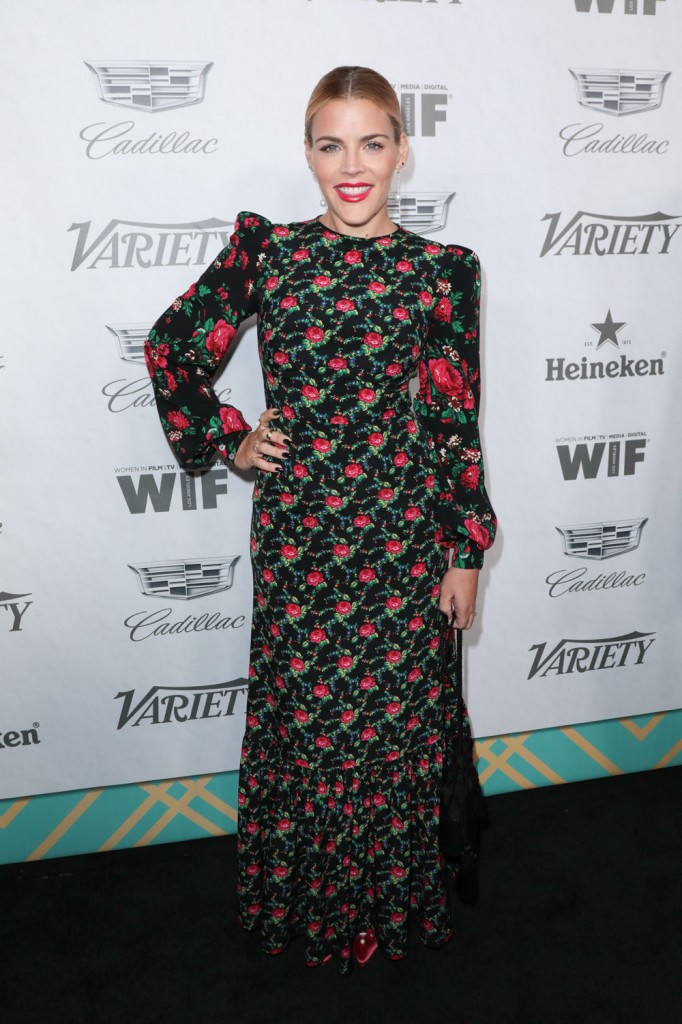 Photos credit: WENN