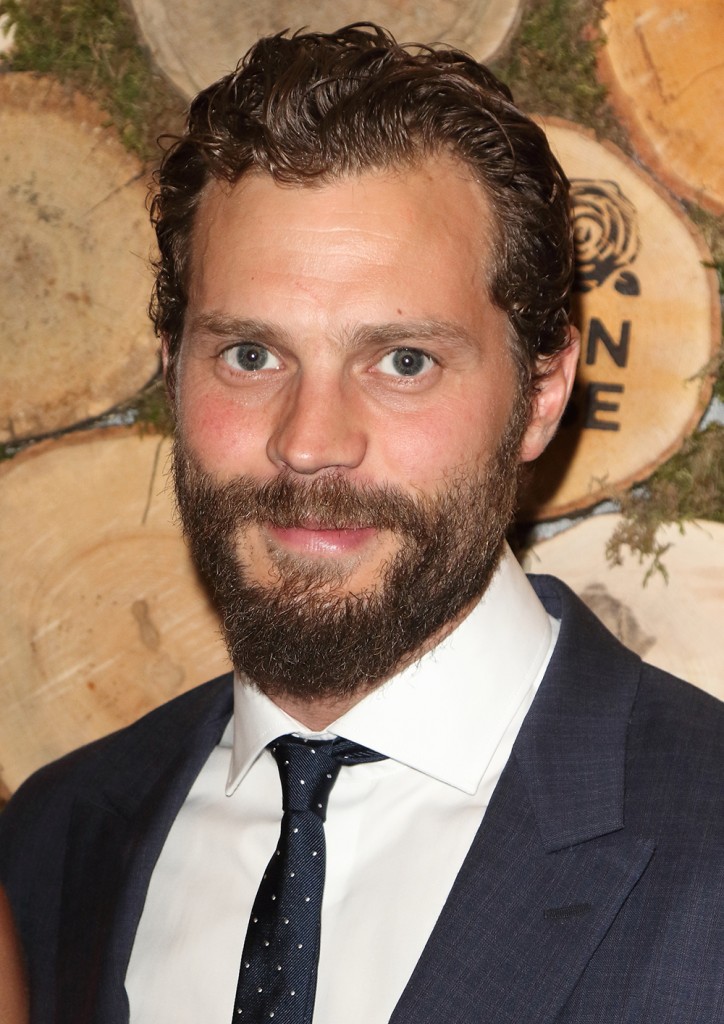 Jamie Dornan, the least sexy thing about the 50 Shades of Grey movies, is still apparently regarded as a sex symbol in some circles. And the 36-year-old Irish actor has had some "tricky" fan requests.
In an interview with the Irish Sun, Jamie recalled, "Once, after I'd played golf, a woman came up to me and asked for her breasts to be signed. Seriously." He declined to sign the woman's décolletage, because, "I was so aware of how that photograph would look, particularly if you got a certain angle." He told the fan, "I respect that you want me to do that, but I'm going to respectfully decline" and instead, signed a copy of a 50 Shades book.
As someone who struggled through the first Fifty Shades movie, I never thought I'd change my opinion on this guy, but her grew on me during this interview. He also shared that his almost five-year-old daughter, Dulcie, (Jamie also has a two-year-old daughter, Elva, with his wife, Amelia Warner) thinks he's a tractor, not an actor. "I tried to tell her one time that I was an actor and because we live in the countryside with a lot of tractors, she somehow put the two together and I became a tractor driver in her head." Cute story.
Jamie also shared another adorable tale on Wednesday's Ellen. He recounted dressing up as Tigger for his daughter's last two Winnie the Pooh themed parties. He also shared a photo of himself, drunk, in a Tigger costume. Between that and that accent, my feelings about Jamie have been slightly altered.
Plus he got drenched for charity, helping to raise $10,000 for the Breast Cancer Research Foundation. The money was actually donated by Ulta Beauty, but, hey, he's on Ellen and she loves to drench men with water. It is her way. Jamie played a game called "Oops My Water Broke," which was basically a game of pixy sticks that dropped water balloons on Jamie's head. He sure was a good sport, and it makes him quite endearing. He should just stay away from any future Grey-esque projects.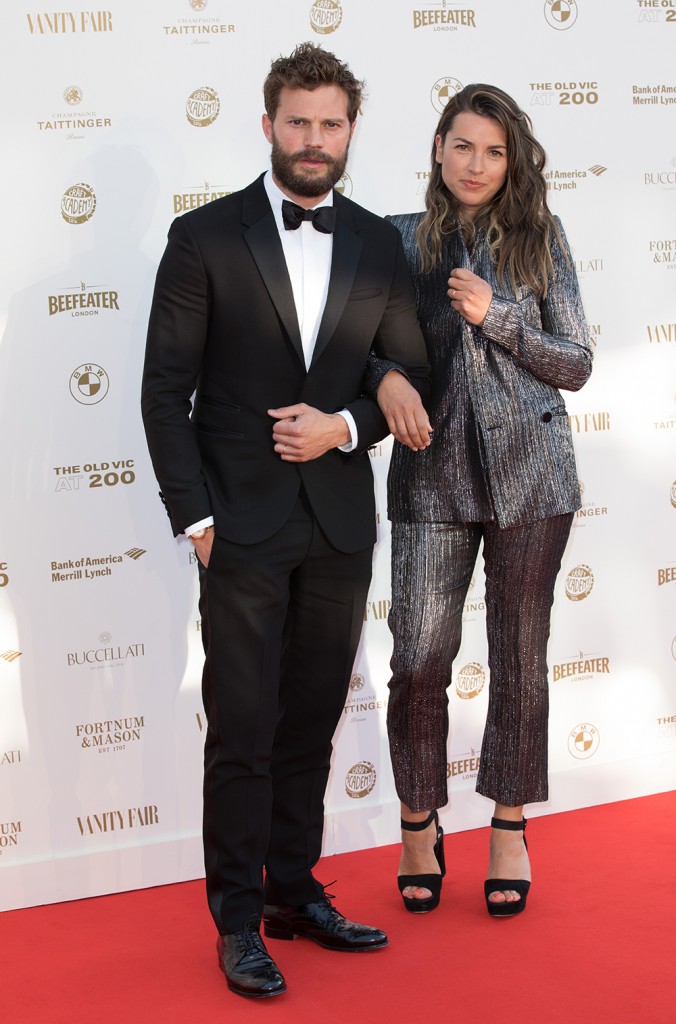 Photos: Getty, WENN