Anna Faris is mom to the uber-adorbs Jack with ex-husband, Chris Pratt. Jack just recently marked a big milestone, he started school – the Big K: kindergarten. That's for-real school (and in Los Angeles, a full school day, not half). As rites of passages go, this one is pretty emotional for both the kid and the parents. Only not so much in the Pratt-Faris family. While appearing on The Talk, Anna said the only thing she felt guilty about was how relieved she was to see him off.
Anna Faris may be a loving mother, but she certainly doesn't mind a few hours away from her son Jack.

While appearing as a guest on The Talk on Tuesday, Faris, 41, revealed that her only child's first day of school was not an overly-emotional moment for her, unlike many other parents' experiences.

"I feel really guilty that I wasn't more anxious," she admitted. "It feels like all of the other parents were really anxious and the kindergarten teachers are asking, 'Oh, is everything gonna be okay?' I felt like, can't we just drop him off?"

"Chris and I walked him there and we were trying not to transfer any hint of anxiety," she said before joking, "Not that I was having it, clearly. I was like, 'I gotta get to work, kid!'"

Added the Overboard actress: "He just ran in and was like, 'Bye guys!' It was that funny mom guilt feeling, where I feel like this should emotionally tug at me more than it is."

But when one of The Talk hosts suggested that perhaps her six-year-old son was prepared for the major milestone, Faris quipped: "Or maybe I wanted to get on with my day!"
I don't think there is a "correct" way for parents to react to kids leaving for school, we all feel whatever we feel and there is nothing wrong with that. However, my feelings were right in line with Anna's. Man, I was ready – and so were they. But unlike Anna, I didn't even have the decency to feel bad about it. I made a to-do list and got positively giddy about not having to consider anyone else's schedule as I checked through it. As far as Jack goes, Anna spoke last month about how open he is to new experiences. If the kid is relaxed, or better yet, downright excited, it helps a lot. I'm glad it was a positive thing for all involved because Anna told Ellen DeGeneres earlier this year that they had not enjoyed the school selection process. She said they even getting rejected by one when she failed the group interview.
Anna is partnering with Uncle Ben's Homework Pass Challenge, which encourages families to turn cooking into teachable moments. She said planning and preparing dinner is where she makes up on bonding time with Jack. It is also why the latest round of celebrity body-shaming: Anna Faris edition is ironic. Anna, who is always quirky and promoting her brand of humor along with her show Mom, posted a pic of herself wearing what looks like beige undershorts peeking out from under her black turtleneck. She captioned it with "Having pre-show jitters- so glad Michael Sherman captured it- also I eventually decided to put on pants." It was a silly moment-in-time, very on brand for Anna and yet, most of the commenters told her to "eat" and that she looked malnourished. Fortunately, Anna didn't have any more time for that nonsense than she did getting worked up over Jack's first day of school and deleted the post only 15 minutes later.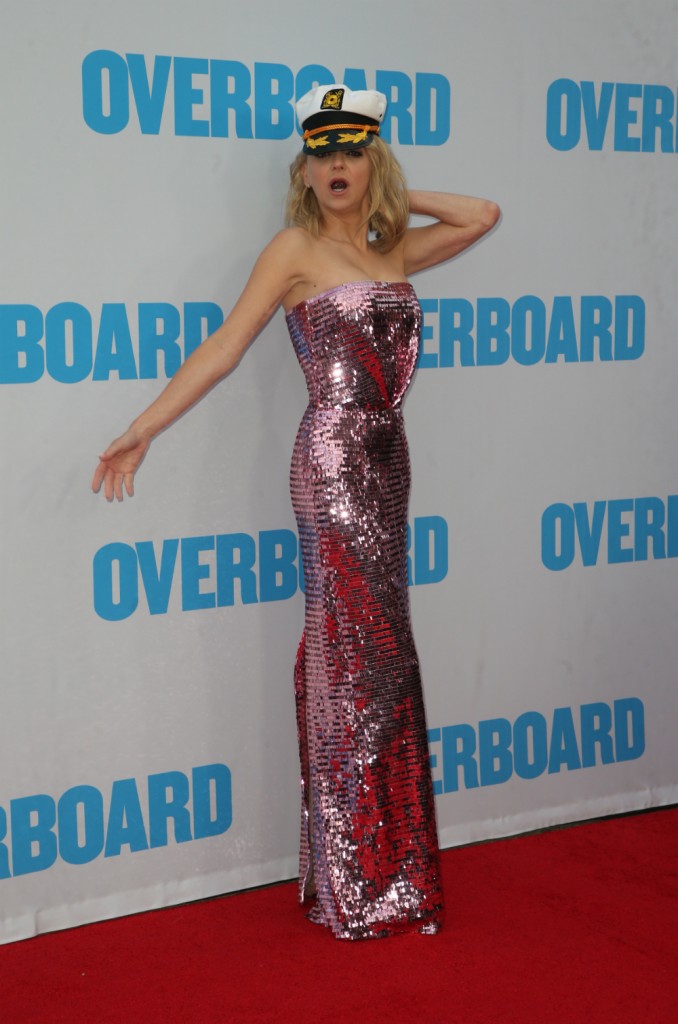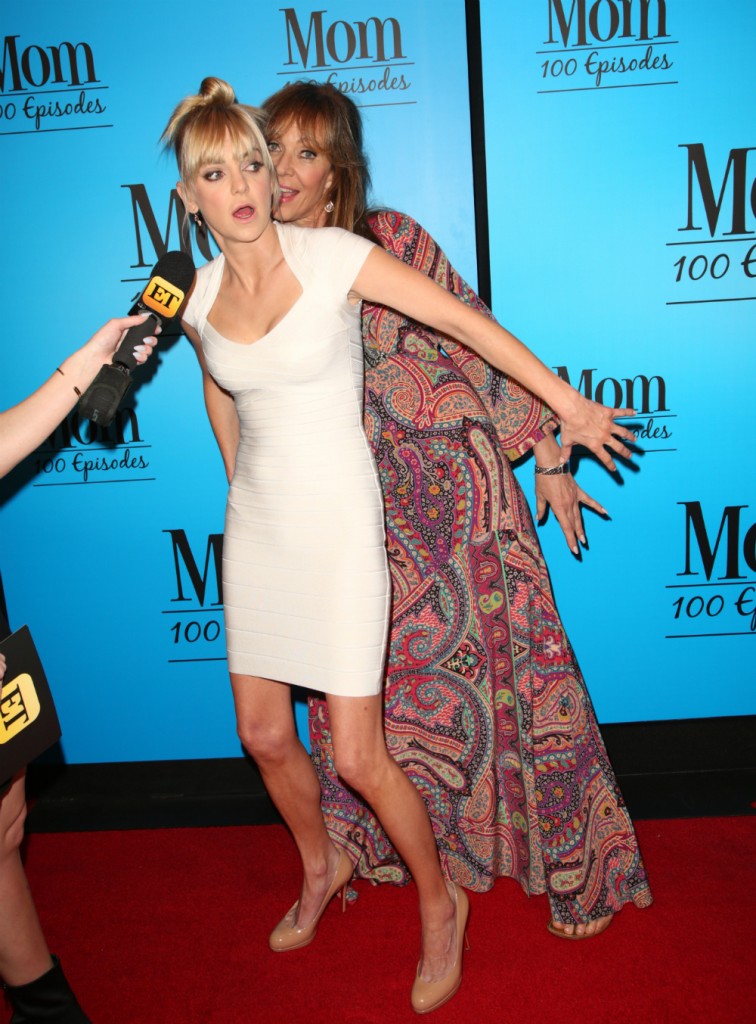 Photo credit: WENN Photos and Getty Images