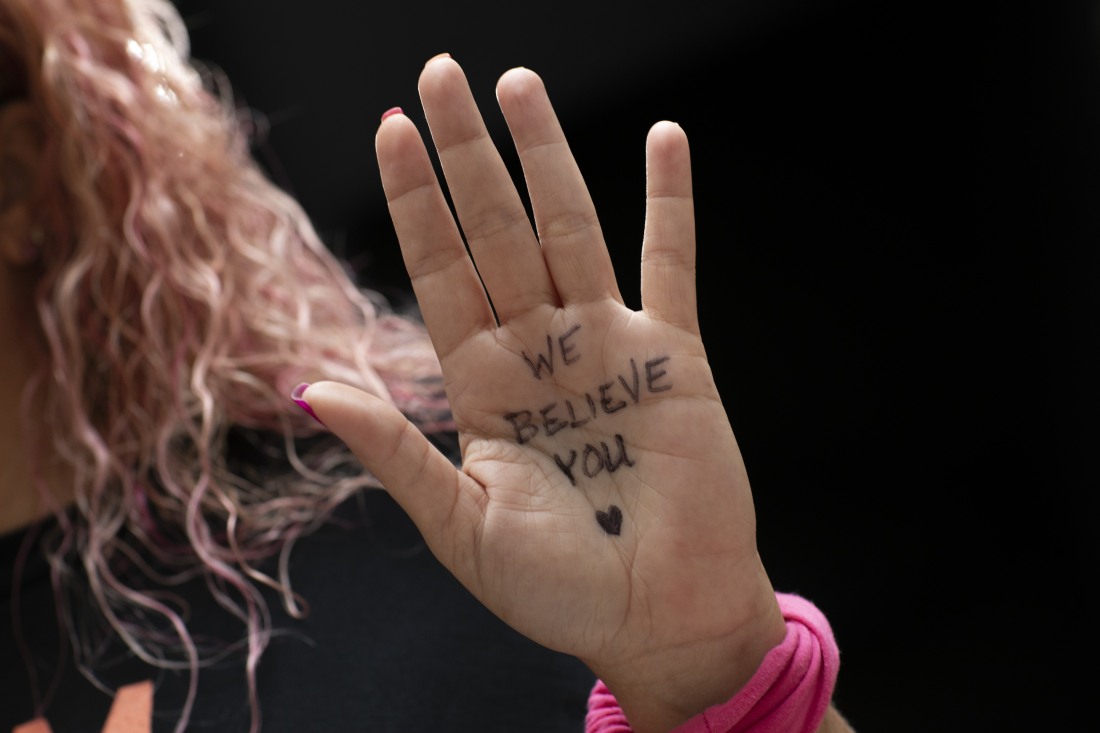 Here is your Open Post for the Kavanaugh Vote. I wish we weren't going through this. I wish Brett Kavanaugh was not forcing himself on America, unwilling to take "stop" or "withdraw your nomination" for an answer. Kavanaugh hasn't stopped, because he believes he's entitled to a Supreme Court seat simply because he's an angry, drunk white man of unearned privilege.
I was going to do this in a separate post, but these people make me sick and this is all connected anyway. Rich Lowry is the editor of National Review, and he's been making the argument that… what has "happened" to Brett Kavanaugh is just like what happened to Tom Robinson in To Kill a Mockingbird. I sh-t you not. He casts the Senate Republicans as Atticus Finch, the only ones willing to stand up for this poor maligned victim of a "false accusation." Republican Senator John Cornyn picked up on Lowry's argument and said this ON THE FLOOR OF THE SENATE:
"Our colleagues across the aisle claim to be looking out for the victim. They claim to be on the side of empathy. But there's nothing empathetic about the cruelty that they have shown Judge Kavanaugh, his wife, and their children. There's nothing empathetic about presuming that somebody is guilty without evidence."

"There's nothing consistent about our colleagues who forget many of their standard refrains about our criminal justice system convicting too many people when the evidence is thin. Some commentators have called this our Atticus Finch moment, recalling the famous novel To Kill a Mockingbird by Harper Lee. We all remember that Atticus Finch was a lawyer that did not believe that a mere accusation was synonymous with guilt. He represented an unpopular person who many people presumed was guilty of a heinous crime because of his race and his race alone. We could learn from Atticus finch now during this time when there has been such a vicious and unrelenting attack on the integrity and good name of this nominee."
White men, amirite? Not only are they overeager to cast themselves as the most aggrieved participants in the Oppression Olympics, but they would easily flunk a ninth grade English class. One could possibly draw parallels to the politics of To Kill a Mockingbird, in that Brett Kavanaugh is such a turdburger that he would easily usher in a second Jim Crow South wherein the "word" of a lying, abusive, drunk white man (WEIRD!) was enough to send any black person to jail. But I still don't understand how Tom Robinson being on trial for HIS LIFE is equal to Brett Kavanaugh being accused of serial perjury and sexual assault. No one is trying to throw Kavanaugh in jail – they're trying to keep him off the Supreme Court.
Anyway, this vote should be apocalyptic either way.
Update: Susan Collins & Joe Manchin are both voting "yes" on Kavanaugh. He will be confirmed as a Supreme Court Justice tomorrow. This is difficult & I don't have the words, any words. It's awful and I hope everyone takes care of themselves.
Photos courtesy of Getty.